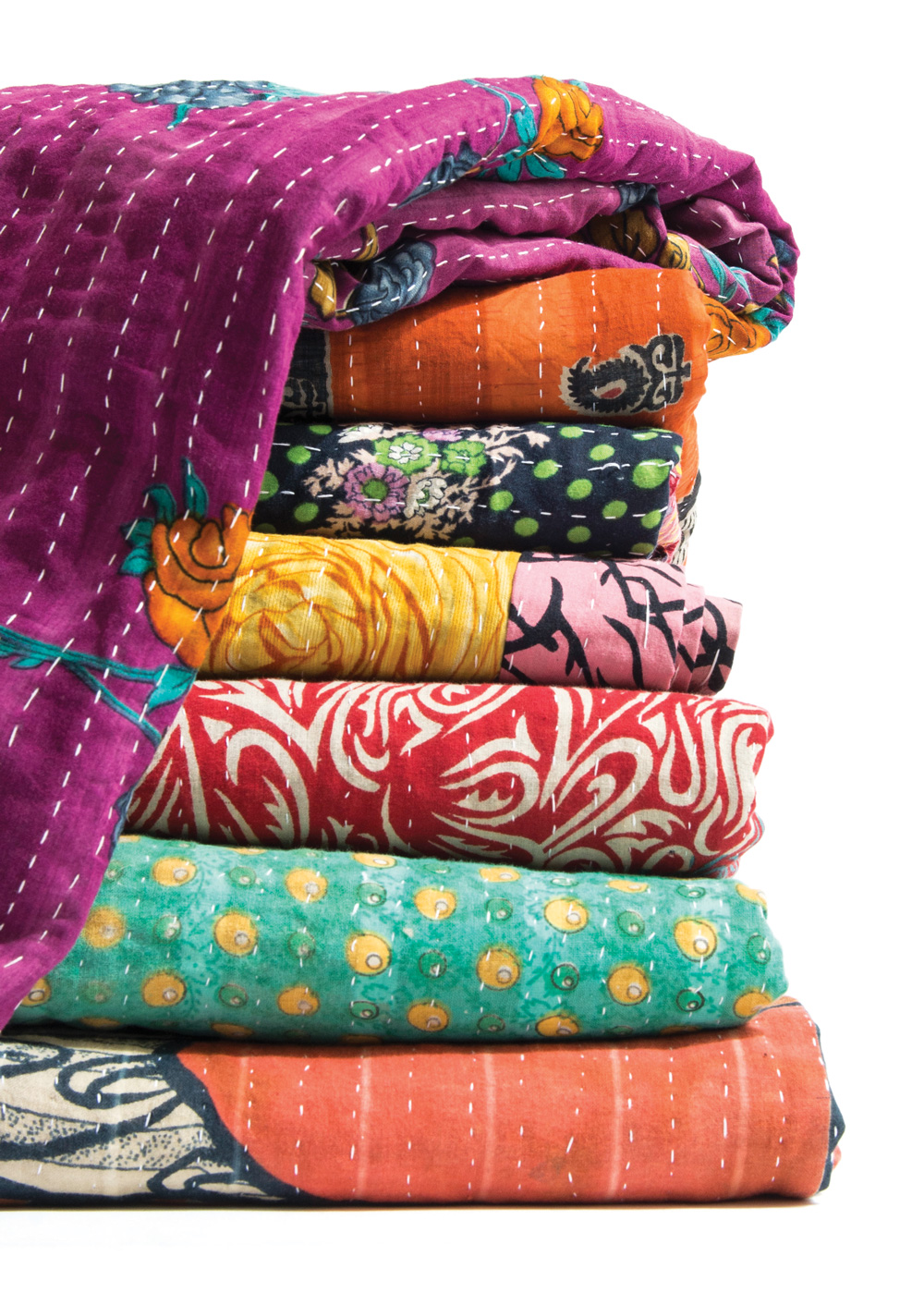 With their whimsical fabrics and uneven stitching, kantha throws are fun, colorful accessories. Yet like other quilting traditions, the art form has rich cultural roots. For centuries in India and Bangladesh, Bengali women stitched together old saris and cloth scraps to form blankets and cushions. "Kantha" is the Sanskrit word for rags, and old cloth was believed to provide protection from harm.
According to the Quilts of India by Patrick J. Finn, a Sanskrit proverb—"Slowly one stitches rags, slowly one traverses the path, and slowly one climbs to the top of the mountain"—connects the craft to the deities Chindadeo and Chindadevi, the Lord and Lady of Tatters.
Kantha is actually a form of embroidery, sometimes used to depict symbols of nature like the sun or the tree of life.
Although a simple running stitch is most familiar in today's imports, women also created elaborate patterns that told family stories—as did African and early American quilters.
Sometimes several generations of women would work on the same heirloom quilt.
Both sides of a kantha quilt are equally decorative but not identical.
Kantha cloth is often made into tablecloths, pillow covers, scarves, and bags, as well as quilts.
Authentic kantha throws are handmade and will vary in size, color, and pattern.
This article originally appeared in our Spring 2017 issue of Atlanta Magazine's HOME.