After years living in London and designing high-end hotels and restaurants all over the world, Summer Williams returned home to Rome, Georgia, to design an airplane hangar for her pilot father, Mick, who wanted a home for his Cessna T206 airplane at Russell Field—and a place to relax. Here's how the design took off.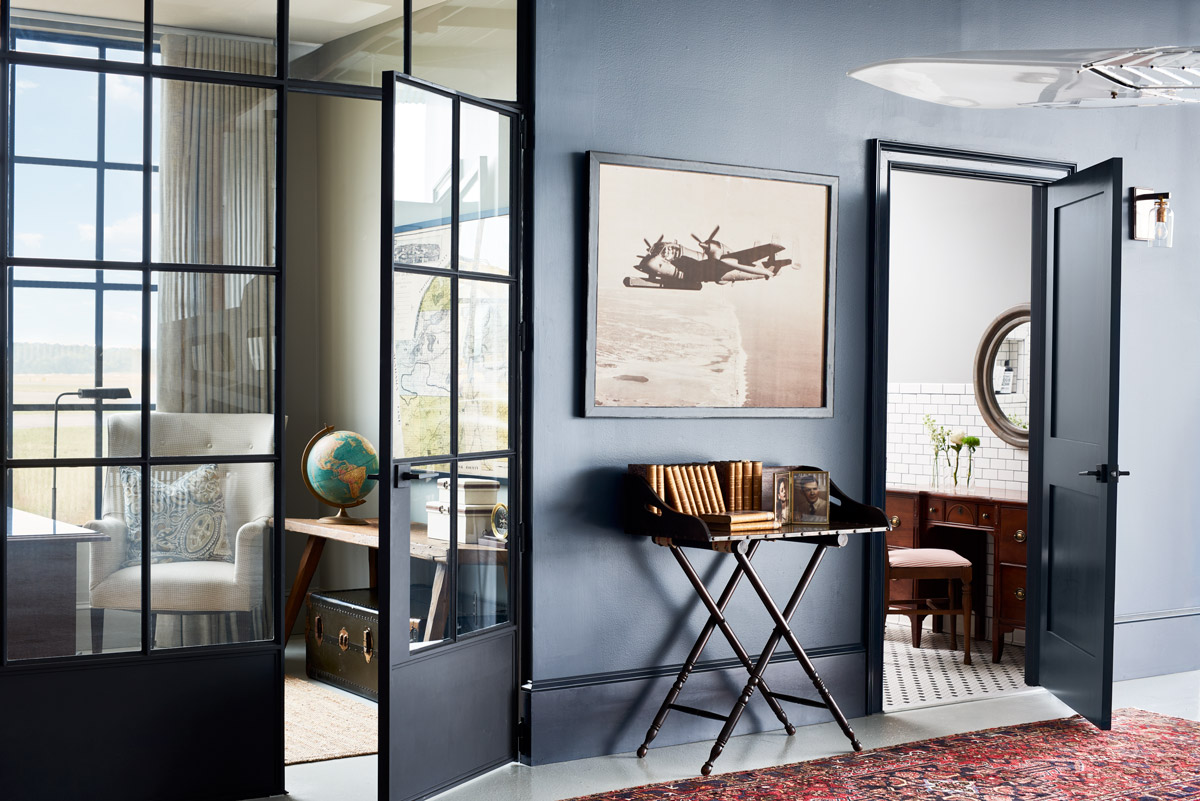 Personal Memorabilia: Summer rummaged in her parents' attic to find old treasures to incorporate: a black-and-white photograph of the type of airplane flown by her grandfather, childhood knickknacks, and references to Mick's beloved Georgia Tech. "One endearing part of this project was that Mom and Dad got to experience a behind-the-scenes view into my process from start to finish," says Summer. "They joined me on the occasional meeting and scouting trips to Scott Antique Markets, so we shared some good memories."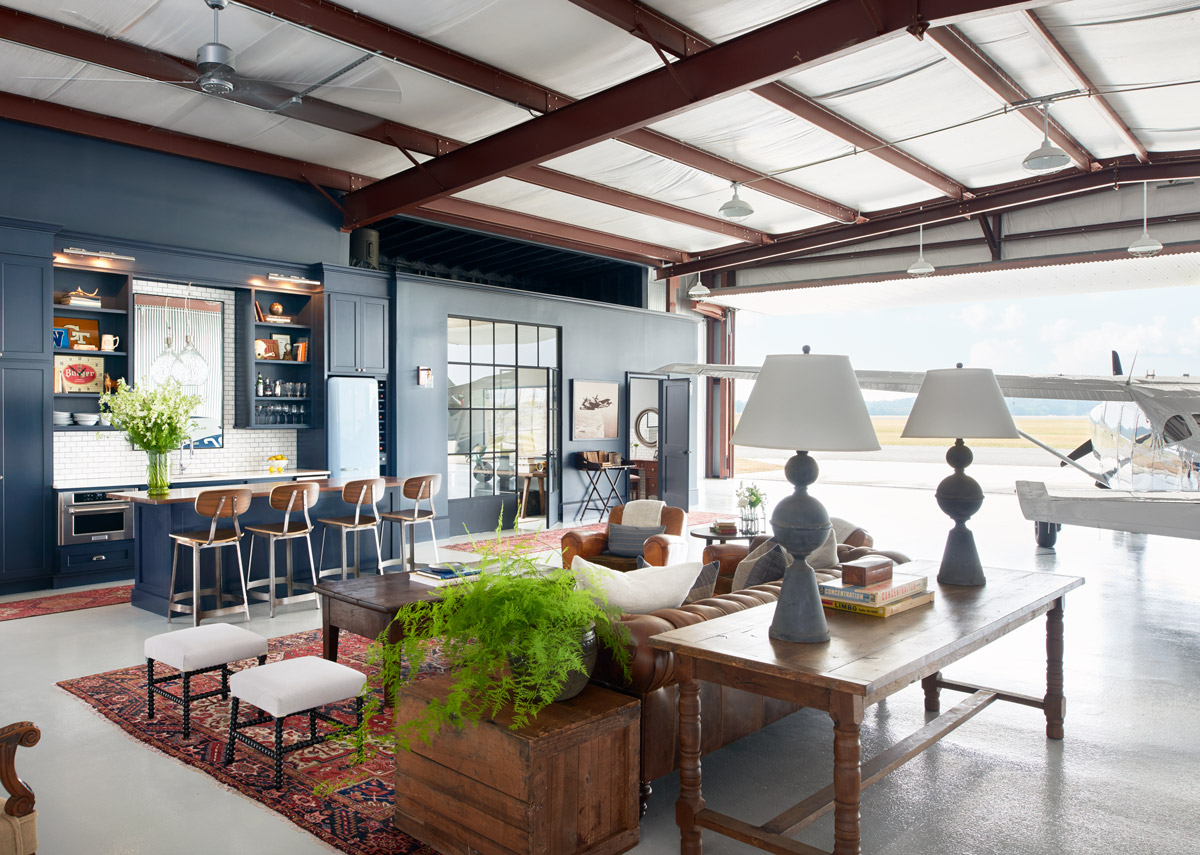 Practical Parking: "His hangar didn't have to be ugly and unusable with a little imagination," says the designer. Summer had to consider how the plane enters the space, flooring, lighting, and other practicalities while working with the contractor, Mike Ashley. She designed cladding for a hydraulic-lift door and divided the 3,000 square feet into room for parking, a hang-out zone, kitchen, office, and bathroom.
Blue Streak: "I took cues from the airplane itself and added some sentimental touches that tell the story of Dad's life," says Summer. The blue color scheme was inspired by the plane's stripe and Mick's love of the Allman Brothers song "Blue Sky." Walls and cabinets are covered in Benjamin Moore "Hale Navy."
Old-World Glamour: The patina of leather seating, wooden tables, and vintage rugs adds to the club-like feeling. "I gave a nod to the 1920s and '30s golden age of aviation," says Summer. "I wanted to give the industrial setting an edge of Old Hollywood sophistication." For durability, she chose a high-tech paint for the concrete floors.
Commercial Savvy: Summer's portfolio includes Krog Bar and Rathbun's in Atlanta (while at the Johnson Studio) and swanky destinations such as Améthyste at the Phoenicia Hotel in Beirut. Here, large steel doors and windows allow more light and fit the utilitarian look. She included dimmers on lighting to help set the mood at different times of day.
This article appears in our Fall 2020 issue of Atlanta Magazine's HOME.