Lady Melissa Percy grew up in a 20-bedroom, 11th-century castle that stood in for Hogwarts in the Harry Potter films. She was once married to a best friend of Prince William. Nowadays, she spends more time flushing quail and casting lines on a hunting reserve in South Georgia than hobnobbing with royals.
Last fall, Missy, as she's called, officially moved to the U.S. and launched her line of women's sporting sweaters, Mistamina, on this side of the pond. The young aristocrat grew up shooting, riding, and fishing in the English countryside with her family (her father, the Duke of Northumberland, has been called the best shot in the U.K.). She now splits her time between Manhattan's Upper East Side and Mercer Mill Plantation near Albany, a 6,000-acre wild quail reserve and pecan farm that belongs to her boyfriend, financier Remy Trafelet. The couple regularly hosts guests on traditional quail hunts on horseback alongside mule-drawn wagons.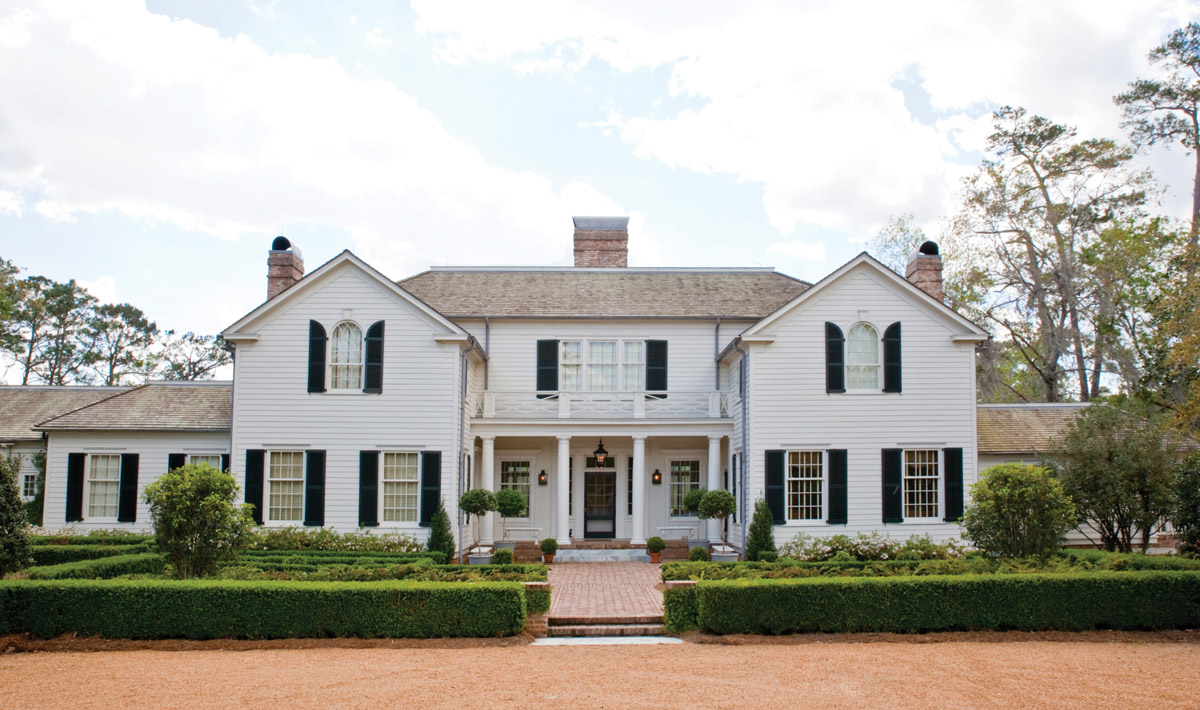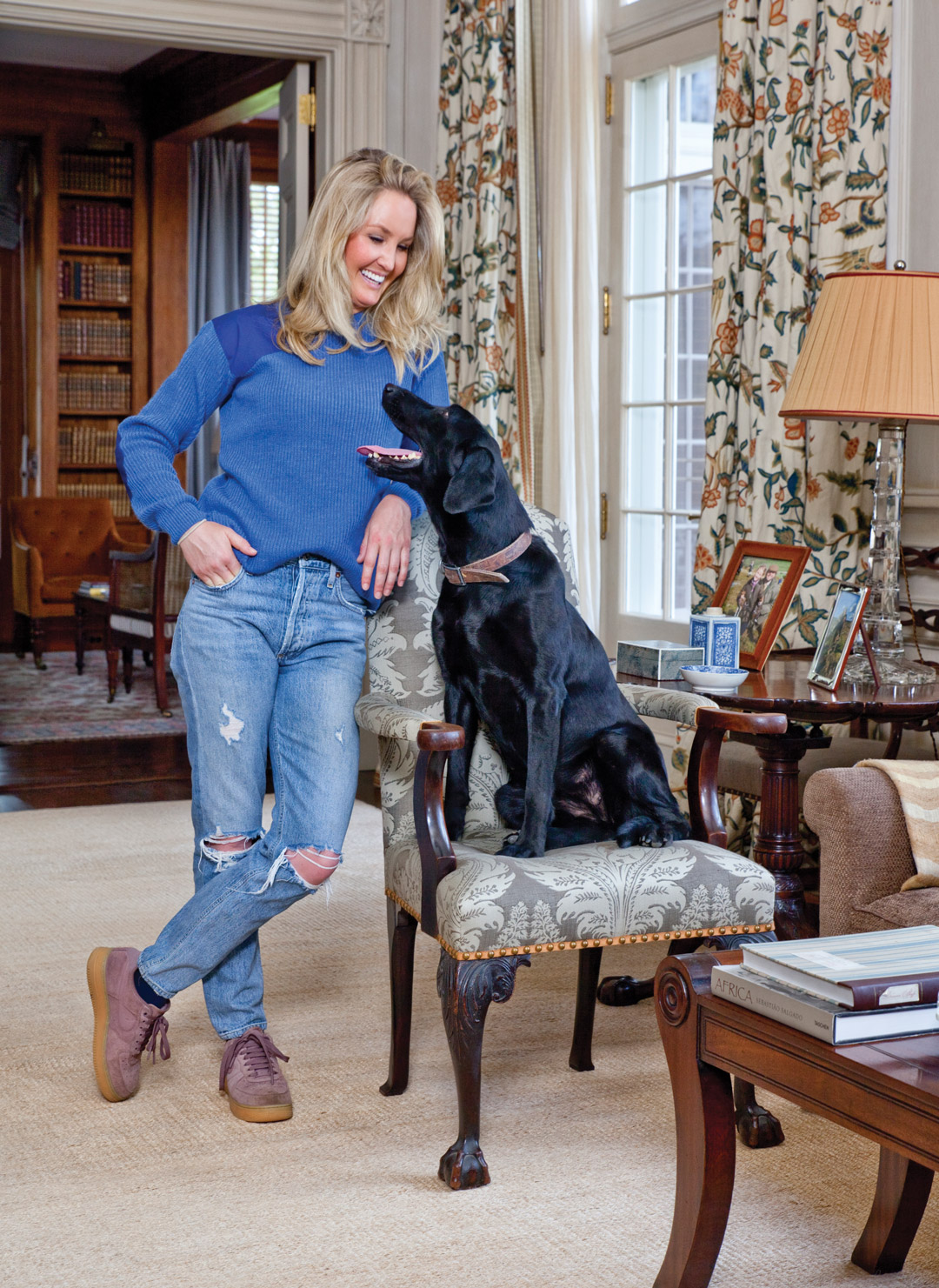 The new main house was designed by the New York–based AD100 architect Gil Schafer of G. P. Schafer Architect, who has roots in South Georgia himself. Schafer also designed the guest house where Missy and Remy stay when it's just the two of them, the stables for 20 horses, and kennels for as many hunting dogs. Here, Missy gives us a glimpse of her idyllic country lifestyle.
What is a typical day like at Mercer Mill?
It's rare that we don't have guests. The routine is to get up at 7, have breakfast around 7:30, and be out on the horses by 8:30. It's lovely out just chatting on horseback. You have pointers running in front, and you're always watching them work. The quail are so quick; it's a real sport—and maybe someone gets a shot. Then we'll carry on, stop for elevenses on the wagon, have a picnic lunch, hunt in the afternoon. We'll come back to the house around 4 o'clock, have tea, baths, cocktails at 7, and dinner at 8.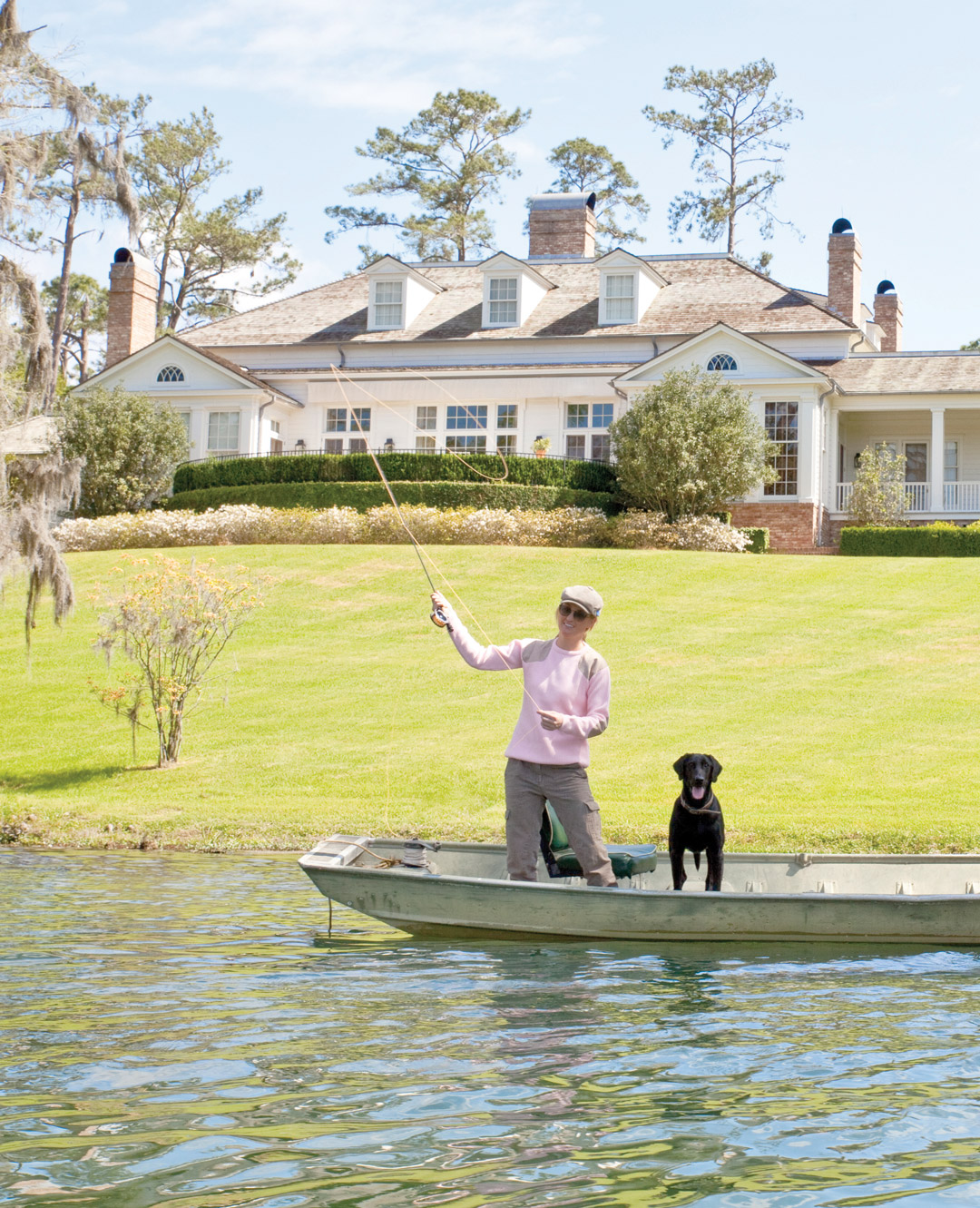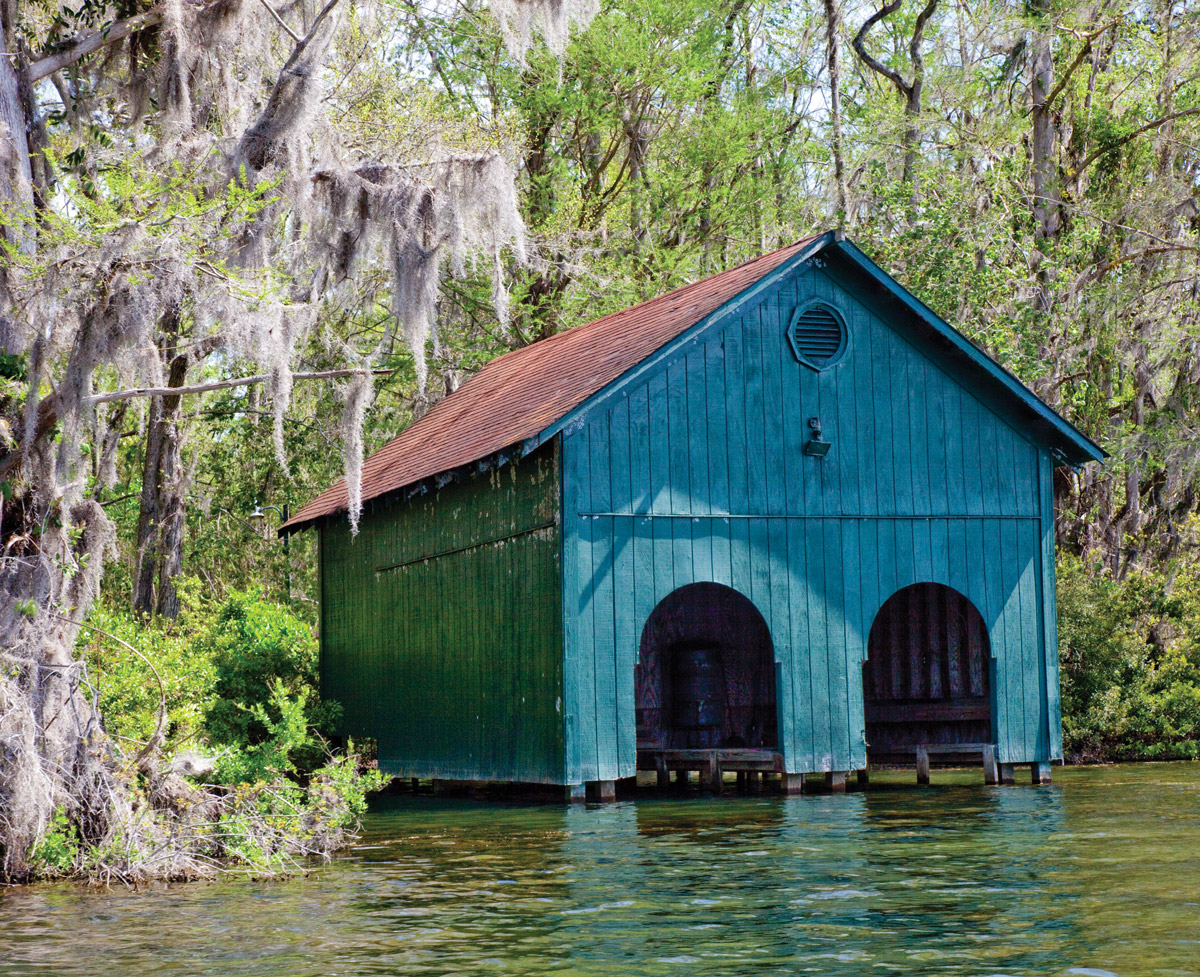 You love cooking and entertaining. What do you make?
I went to cooking school for a year in London—Leiths School of Food and Wine. I passed the food, and I failed the wine! If we've shot quail, we'll eat that. I've been trying to learn the Southern staples. Americans make incredible bacon, but they don't know how to make sausages. Maybe more so down in the South. There is a place around here called Salt Lick, and we did a taste test of 10 different sausages, and, actually, we found some good ones.
What brought you to the U.S.?
For Mistamina, it was always the plan. I think there's a much bigger market here for girls who get involved in outdoor activities. I used to be a tennis player, and I lived in Florida from when I was 14 to 20. I remember saying to my dad when I was younger: Don't ever expect me to marry an Englishman, and don't ever expect me to live in England. I much preferred the American way of life.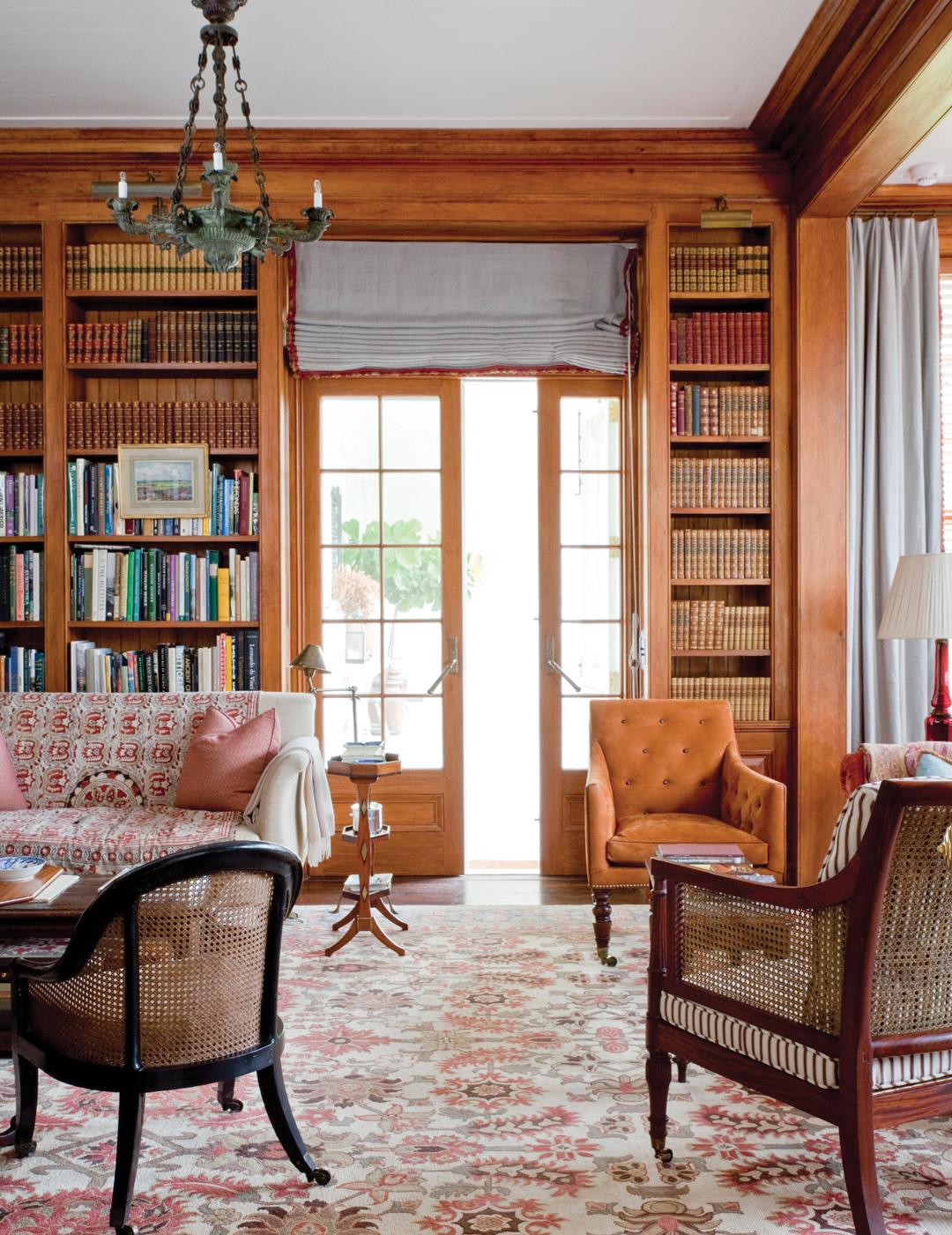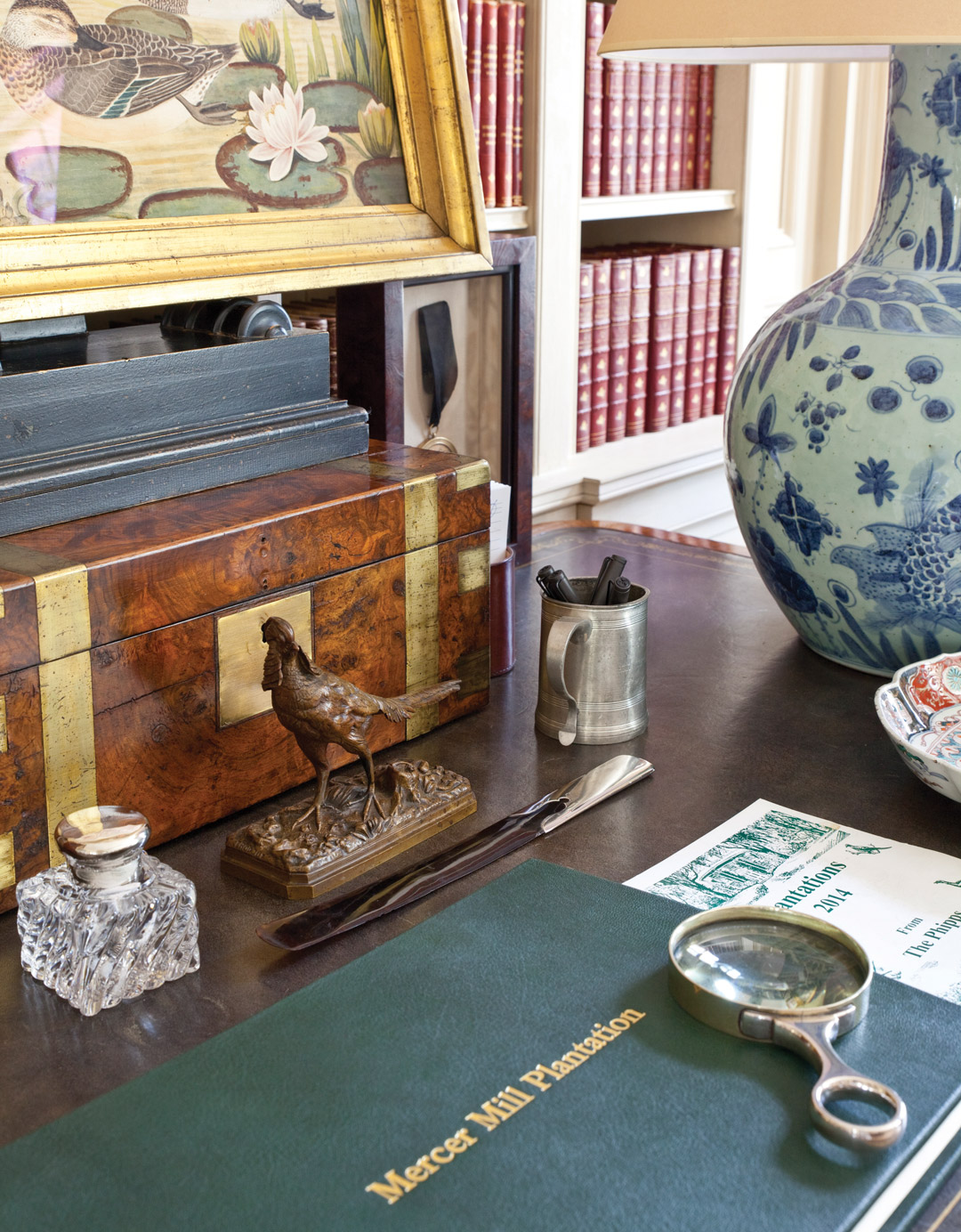 What do you do off the farm?
If I've got my parents down or we're meeting friends, we'll go to Thomasville. A favorite restaurant is Jonah's Fish and Grits. We'll go to Kevin's, a big outdoor clothing store. If Mistamina would suit one place, it would be Kevin's. I've got a real thing for collages, so I tend to go into Michael's in Albany. I had never seen a Michael's before I came to America, and I could spend half the day there. It's amazing.
What was it like growing up in the Hogwarts castle?
We moved into Alnwick Castle when I was eight years old. When we first moved in, we all shared one bedroom, the four of us siblings. It was a big place—it was pretty scary. However, over 20 years, my mum has made it the warmest, homiest castle you can possibly imagine. When we have guests, we use the state rooms: the library, music room, the dining room, which was filmed in Downton Abbey. But when it's just us, there's a corridor with a snooker table, kitchen, dining room, and sitting room, and that's pretty much where we live. All of our bedrooms are on the top floor, almost in the tower. I remember when I was little, counting stairs to get up to my room. It's 112.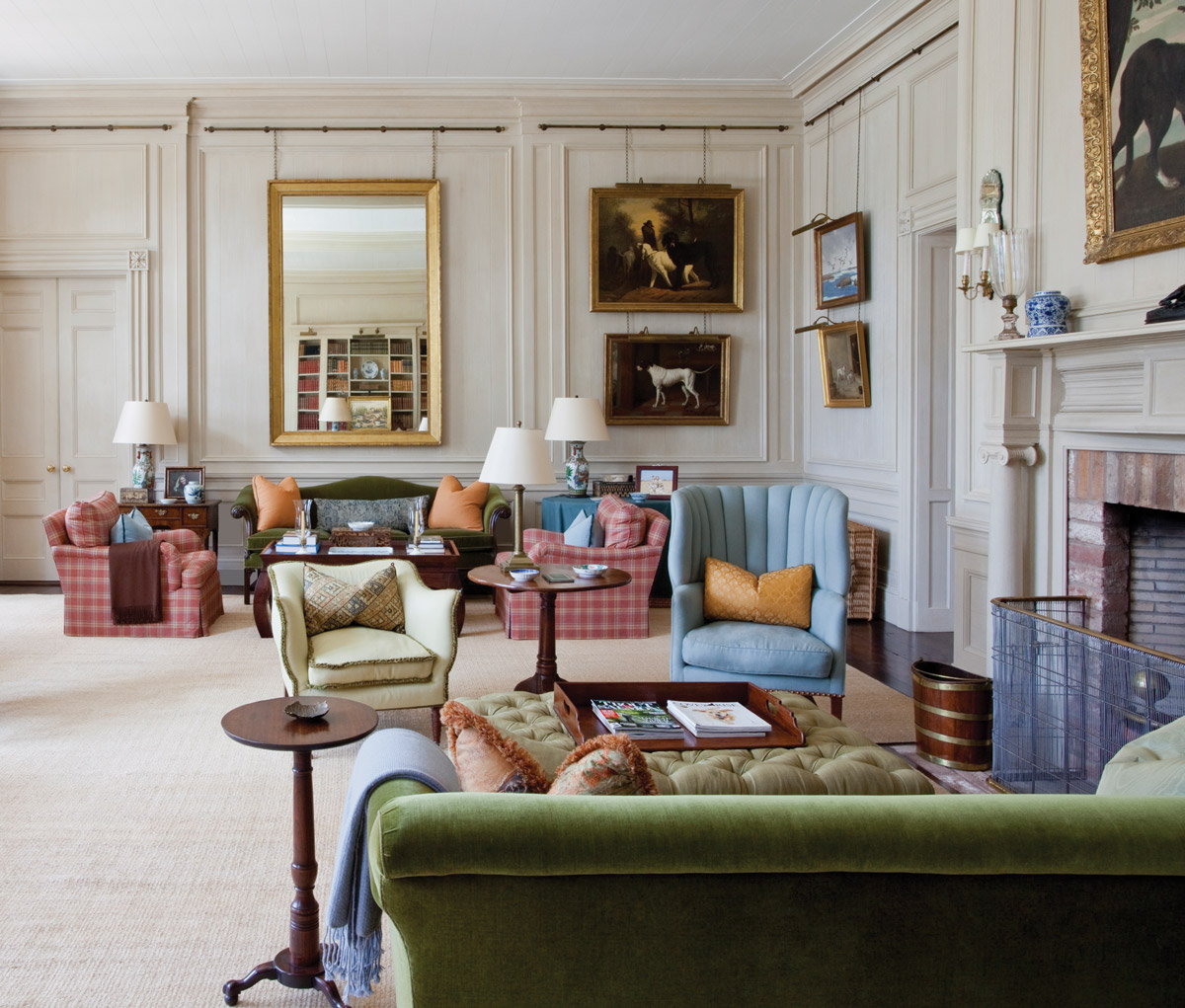 Do you still keep up with the royals?
I met my ex-husband [Thomas van Straubenzee] when I was 21, and we were together till I was 28. He was a friend of my sister's and introduced me to all of his friends, including Prince William and Harry and Kate. One person who I've really hung onto, who is my best friend in the world, was Harry's ex, Chelsy [Davy]. She's coming to stay on Tuesday!
This article appears in our Summer 2019 issue of Atlanta Magazine's HOME.