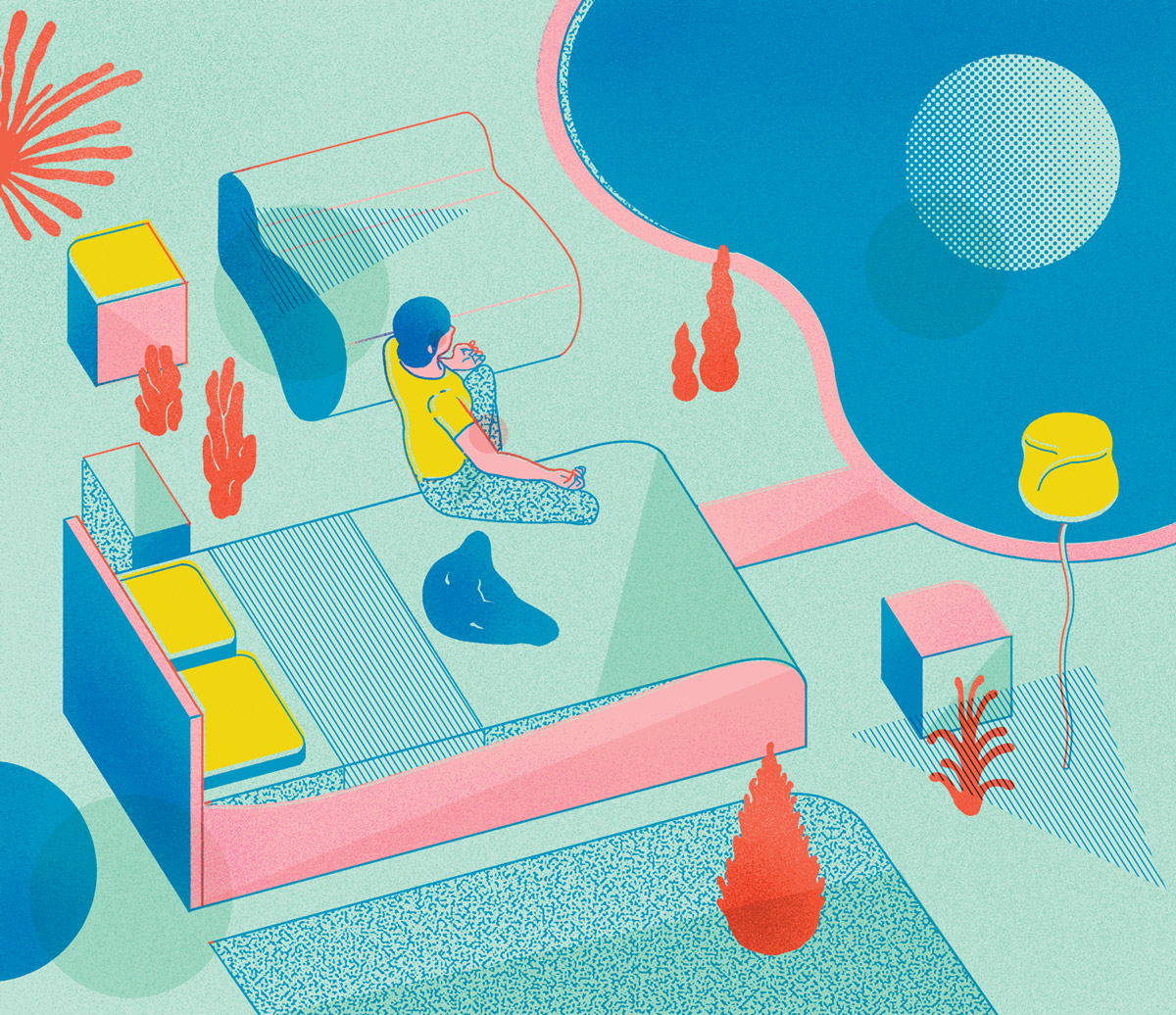 In a perfect world, a bedroom is a sanctuary, a quiet and calming place to relax and rest. In reality, it's become a harried, multipurpose space where we stream TV shows, catch up on work emails, and scroll through social media. Reclaim your sleep space with these tips from local interior designers.
Separate spaces
If your bedroom doubles as an office (as many do these days), Alice Cramer of Alice Cramer Interiors recommends distinguishing between the two spaces visually by using a folding screen. Or you can create a cozy reading nook or meditation area with just a comfortable chair or a few soft pillows and blankets, suggests Erika Ward of Erika Ward Interiors.
Invest in your bedding
"You spend a good chunk of your life in bed, so investing in a great mattress and high-quality sheets is key," says designer Dayka Robinson. She swears by sateen sheets and hypoallergenic pillows, while Cramer encourages splurging on Sferra sheets and an all-seasons cotton blanket.
Manage light and temperature
Transition to sleep by avoiding bright overhead lights in the evening and opting for table lamps or sconces with dimmers for reading, says Robinson, who also uses blackout Roman shades and heavy drapes to control external light. Run a fan to keep the room from getting stuffy, Robinson suggests.
Calm with color
Paint color can have a big impact on the psyche. If you're up for a refresh, think about what hotel brands or other spaces make you feel calm, says Robinson. Ward finds neutrals, blues, and colors found in nature most soothing. If you're not up for painting, think about the color of your bedding.
Wind down
"If you think of your bed as a place for restoration, you are less likely to use it for work or watching television," says Ward, whose daily wind-down ritual is reading in bed with her five children. Before tucking in, Cramer enjoys a hot Epsom salt bath and sprays pillowcases with a lavender-scented mist for its calming effect.
This article appears in our November 2020 issue.