9292 Korean BBQ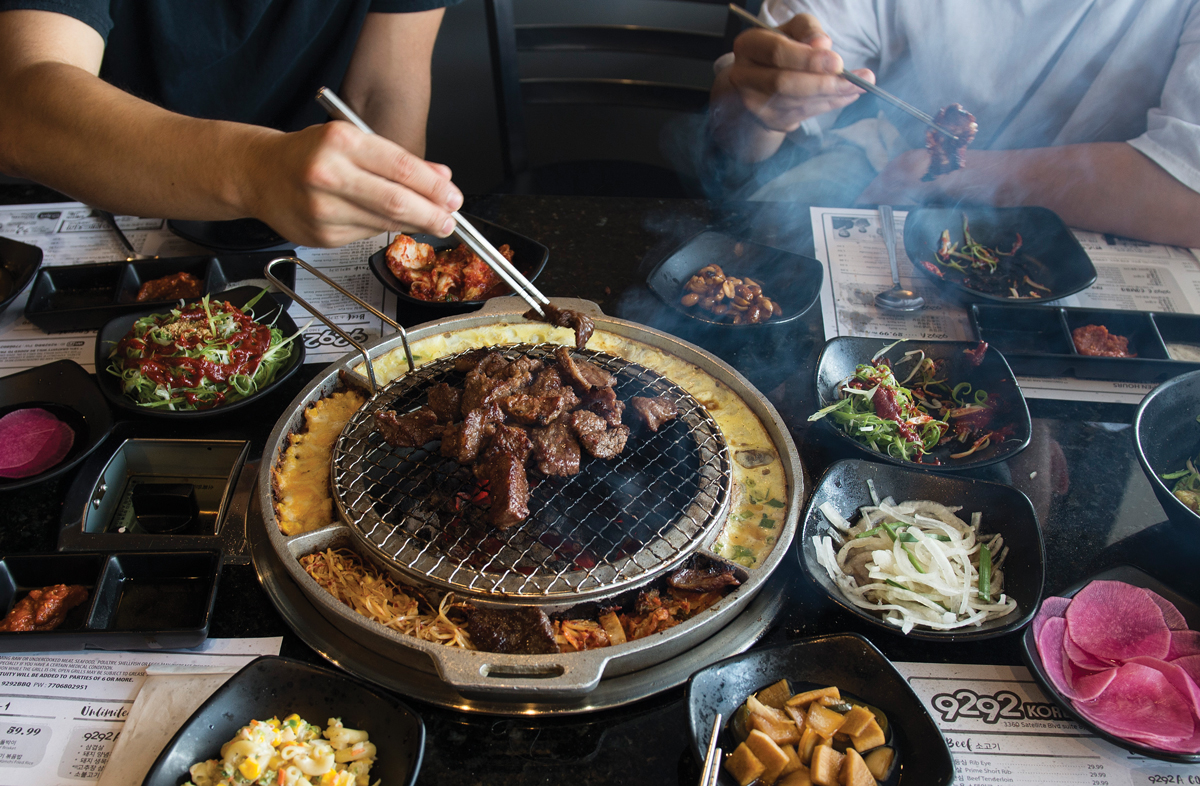 Good Korean barbecue is the sum of its parts. At 9292, each part is a cut above: a rainbow of daily changing banchan (complimentary side dishes) like pickled radishes and soy-glazed peanuts; prime-tasting brisket, short ribs, and ribeye; charcoal grills; and a clean, modern space. With their slim-cut jeans and cheery smiles, the servers are practically indistinguishable from the K-Pop stars gyrating on the flat-screens lining the walls. It's a marvel to watch them navigate the labyrinth of semi-private dining cubicles, each table inset with a stainless steel bin to hold the glowing coals. Need a water refill? Another round of meat? Push the call button and your table number flashes red on a screen near the kitchen door. 9292 is, hands down, Atlanta's best Korean barbecue restaurant.
Must-order: Kimchi fried rice
Spread into a thin layer and cooked in a cast-iron pan atop the open flame, the bottom crisps, and the disc of rice becomes almost as sliceable as a pizza. It's got a peppery bite from the kimchi, which is made from radishes, not the ubiquitous cabbage.
3360 Satellite Boulevard, Duluth, 470-227-1431