Food, Restaurants, & Chefs | Hospitality & Tourism | Legends
FOOD, RESTAURANTS, & CHEFS
Hugh Acheson
Chef and Restaurant Owner
Hugh Acheson is the chef-owner of Five & Ten and the National, located in Athens, Georgia, as well as Empire State South, Spiller Park Coffee, By George, and his newest ventures, Mount Royal and Spaceman at Buckhead's Hyatt Centric hotel. Acheson is also the founder of Seed Life Skills, a classroom curriculum that teaches real-life skills through hands-on culinary instruction, conscious consumer economics, and DIY design principles. In 2012 the James Beard Foundation recognized Acheson with its Best Chef: Southeast award and a cookbook award for A New Turn in the South.
Hometown: Ottawa, Ontario
Why I chose this work: Hospitality, food, and beverage are the endless topics I could learn about every day.
First job: Dishwasher at Bank Street Cafe in Ottawa
Best advice received: From my father: "Try empathy."
Hidden talent: Sewing
Favorite book: The English Patient by Michael Ondaatje
---
Karen Bremer
CEO
Georgia Restaurant Association
With more than 46 years in the hospitality industry, Karen Bremer is the CEO of the Georgia Restaurant Association. GRA serves as the unified voice of one of the largest industries in the state, representing more than 19,000 food-service and drinking places in Georgia, with total sales over $25 billion and more than 500,000 jobs. Bremer is the former owner of Dailey's and City Grill restaurants and was the president of Peasant Restaurant Group.
Education: Hillsborough Community College
Toughest challenge: Closing a business
Hobbies: Cooking, decorating, travel
Charities: The Giving Kitchen, Atlanta Community Food Bank, No Kid Hungry
Bucket list: Paris with my husband
---
Alton Brown
Chef and TV Host
Alton Brown began his television career in college as a cameraman, then spent eight years directing TV commercials. He enrolled in culinary school in the early 1990s with the goal of making food shows. Today Brown has been on the Food Network nearly 20 years, most prominently as the writer, host, and showrunner of Good Eats, which is airing new episodes again for the first time in seven years. He's hosted Iron Chef America and Cutthroat Kitchen, written eight books on food and cooking, and toured two live culinary variety shows. A Marietta resident, Brown has won two James Beard Awards and a Peabody. He and his wife, designer Elizabeth Ingram, created the popular Quarantine Quitchen YouTube series during the pandemic.
Education: New England Culinary Institute, University of Georgia
Hidden talent: Fronts the Alton Brown Trio
Hobbies: Flying, scuba diving, motorcycles
---
Federico "Fred" Castellucci III
President and CEO
Castellucci Hospitality Group
Federico "Fred" Castellucci III is the president and CEO of Castellucci Hospitality Group. He has been working in the restaurant business his entire life, holding his first job as an 11-year-old in a bakery in Rhode Island. As a teenager, he began working in the family business, holding various roles in the kitchen, including cook and kitchen manager, before going on to study hospitality at Cornell University. Following graduation in 2007, he relocated back to Atlanta to rejoin the family business, taking over Sugo in Johns Creek. After turning that business around, he focused on expansion and developing more CHG concepts. Castellucci went on to open the Iberian Pig in Decatur (2009), Double Zero in Sandy Springs (2011; it relocated to its current location in Emory Village in 2016), and Cooks & Soldiers on the Westside (2014). Bar Mercado, Recess, and the Iberian Pig Buckhead followed. Castellucci serves on the board of the Georgia Restaurant Association and is actively involved as a mentor, adviser, and investor in various early-stage hospitality technology companies. In 2018, he was honored as Restaurateur of the Year at the GRACE Awards.
---
Sterling Coleman
Founder and CEO
SJAC Food Groups
Sterling Coleman is CEO of SJAC Food Groups. An experienced concession operator, he founded the company in 2001 and built it into the largest African American Zaxby's licensee group, with 13 stores in 12 cities. Since 2014, SJAC has owned and operated the top-grossing location in the entire Zaxby's system. SJAC is also a joint-venture partner with SSP America in the Raleigh-Durham International Airport, managing several fast-casual concepts and international brands. Under Coleman's leadership, SJAC is a committed community partner, extending companywide support to nonprofit and faith-based organizations, schools, youth groups, and law enforcement.
Education: Tennessee State University
Hometown: Saint Louis, Missouri
First job: My first real paycheck came when I worked at Brightside Saint Louis. Brightside focuses on improving the Saint Louis community's quality of life by creating a cleaner, greener, and more sustainable neighborhood.
Toughest challenge: Starting a business while working through the dissolution of my previous marriage
---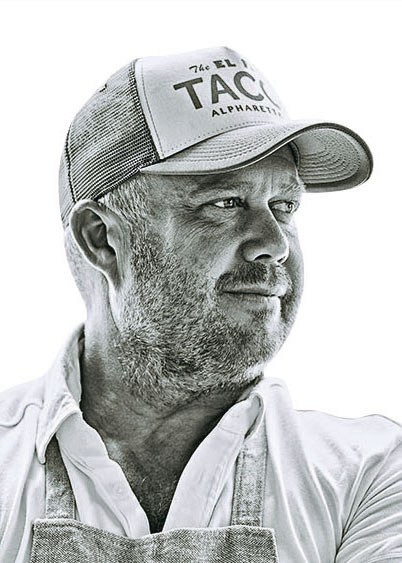 Ford Fry
Chef and Owner
Ford Fry Restaurants
Ford Fry's culinary inspirations cover many years and much of the country, from training at Vermont's New England Culinary Institute to work as a fine-dining chef in Florida, Colorado, and California. A Texas native, Fry has a long list of Atlanta restaurants to his name—including BeetleCat, JCT Kitchen, King + Duke, Marcel, no. 246, Little Rey, the Optimist, St. Cecilia, and Superica—and has been featured in Bon Appétit, Condé Nast Traveler, and other publications.
Education: New England Culinary Institute
Hobbies: Playing and collecting guitar gear
Favorite travel destinations: I love the combo of pre- or post-Christmas skiing (current favorite is in Jackson Hole) and beaches of Mexico (Tulum).
Charities: Georgia Organics, Giving Kitchen, Camp LIFE, Kula Project
---
Kevin Gillespie
Owner, Chef, Cookbook Author, and Speaker
Red Beard Restaurants
Chef and restaurateur Kevin Gillespie signed up to compete on Bravo's Top Chef in 2009 to save Woodfire Grill, his acclaimed but financially struggling Atlanta restaurant. Today Gillespie's brand continues to grow. His 2013 cookbook debut, Fire in My Belly, earned a James Beard Award nomination; Gillespie has since launched Gunshow in Glenwood Park, Revival in Decatur, and Gamechanger in Mercedes-Benz Stadium. Most recently, he opened Cold Beer along the Atlanta BeltLine and Ole Reliable in the Georgia-Pacific Center.
Education: Art Institute of Atlanta
Notable achievements: Gillespie was one of three finalists and a "fan favorite" on Top Chef. He was named a 2015 and 2017 semifinalist and 2016 finalist for the James Beard Foundation's Best Chef: Southeast award.
Best advice received: Join a gym and go three times a week. This came from my first culinary instructor. This is a very physically demanding job. I wish I had listened to him!
Hidden talent: Voted best dancer in eighth grade.
---
Eddie Hernandez
Chief R&D and Executive Chef
Taqueria del Sol
Born in Monterey, Mexico, Eddie Hernandez learned to cook in his grandmother's restaurants. At 16, he came to the U.S. with dreams of being a drummer; when that didn't pan out, he found work in an Atlanta-area Mexican restaurant. There Hernandez quickly made his mark, laying the groundwork for his business partnership with Taqueria del Sol CEO Mike Klank. The pair opened the first Taqueria del Sol on Atlanta's Westside in 2000. In 2018 Hernandez released his first cookbook, Turnip Greens & Tortillas.
Why I chose this work: It chose me. One of the things about knowing how to cook is that you can feed yourself anything you want anytime.
Hidden talent: I like to paint. It's a stress relief for me. When I paint, I forget about everything.
Charities: Hogs for the Cause, Atlanta Community Food Bank, Atlanta Botanical Garden
---
Linton Hopkins
Chef and Owner
Hopkins and Co.
Linton Hopkins is the internationally acclaimed chef and owner of Hopkins and Co., the Atlanta-based restaurant group that includes Holeman and Finch Public House, Holeman and Finch Bottle Shop, H&F Burger, Hop's Chicken, and C. Ellet's. The Atlanta native is known for his deceptively simple cooking style that celebrates local produce and community-driven cuisine, with restaurants that embody his Southern heritage.
Education: Emory University, Culinary Institute of America
First job: Dishwasher at the Easy Way Out, right near Peachtree Battle
Toughest challenge: Remaining relevant and connected in the everyday individual lives of all our team members—in a company that's always growing
Favorite travel destination: Saint George Island with my wife and two kids
---
Robby Kukler
Founding Partner
Fifth Group Restaurants
Founding partner Robby Kukler leads Fifth Group Restaurants' operations, marketing, and people and culture teams while focusing on vision-based company growth and concept-development opportunities. Over nearly three decades, Fifth Group Restaurants' chefs, initiatives, and businesses—which include South City Kitchen, Ecco, Lure, and La Tavola—have been featured in the New York Times, Southern Living, Garden & Gun, and elsewhere. A native of Flint, Michigan, Kukler is a longtime member of and advocate for Atlanta Community Food Bank, as well as a frequent industry speaker and adviser.
Education: Michigan State University
Hidden talent: I'm an avid swimmer and cyclist
Favorite travel destination: Mountain ranges of the western United States
Bucket list: I'd love to participate in the Bosphorus Cross-Continental Swim in Istanbul—a four-mile open-water challenge that is the world's only transcontinental swim, connecting the Asian and European continents.
---
Michael Lennox
Owner
Electric Hospitality Co.
Founder
ATLFamilyMeal
Atlanta native Michael Lennox owns and operates Ladybird Grove and Mess Hall, Golden Eagle, and Muchacho. Lennox opened Ladybird in 2014 along the Atlanta BeltLine Eastside Trail; in 2016, he added a 250-seat outdoor space called the Grove, which features a beer garden and retro camper bar. In 2017, in a former rail depot on the Eastside Trail, he opened the cocktail bar Golden Eagle and the coffee and taco shop Muchacho, which nods to 1970s Venice Beach. His is also the founder of ATL Family Meal. During the pandemic, the group delivered meals to unemployed restaurant workers. Now, they are transforming from an emergency program into a sustainable nonprofit.
Education: Hampden-Sydney College, Wake Forest University School of Law (JD)
First job: Bulldog Movers, age 16
Inspiring person: My grandmother
Charities: The Giving Kitchen, Open Hand Atlanta, Atlanta BeltLine Partnership, ATL Family Meal
Bucket list: A good night's sleep
---
Rui Liu
Owner and Head Chef
Masterpiece
Rui Liu is the head chef at Masterpiece, a Sichuan restaurant in Duluth that he opened in 2014. A celebrated chef in his native China, Liu came to the United States in 2008 on an O-1 visa—granted to "individuals of extraordinary ability or achievement"—to work at Tasty China in Marietta; from 2010 to 2014, he was head chef at Fung Mei in Duluth. In 2018, Liu was a semifinalist for the James Beard Foundation's Best Chef: Southeast award, and Masterpiece has been widely lauded, including by Zagat, Eater Atlanta, Condé Nast Traveler, and Creative Loafing. Liu is the author of three books on food carving: Food Carving Flowers, Food Engraving Bird Worm Fish, and Agar Engraving.
Education: Harbin University of Commerce, Travel Culinary Institute
Why I chose this work: I love to eat lots of foods and preparing authentic food has always been my passion.
Inspiring person: My mother
Toughest challenge: Learning English
Favorite song about Georgia:"Georgia on My Mind" by Ray Charles
Bucket list: Open another restaurant
---
Harold L. Martin Jr.
CEO
Taco Mac
Harold L. Martin Jr. is the CEO of Taco Mac, an Atlanta-based restaurant company with 27 locations in Georgia and Tennessee. Prior to investing in and leading the acquisition of Taco Mac in 2018, Martin served as interim president of Morehouse College, his alma mater. He started his career as a management consultant in the Atlanta office of McKinsey & Co. before leaving to become a principal investor in the food and hospitality sectors. In 2019 the Georgia Restaurant Association awarded Taco Mac its GRACE Award for Restaurateur of the Year in the Large/Corporate category.
Education: Morehouse College, Yale Law School (JD), Harvard Business School (MBA)
First job: Busboy at Kerner House, a diner in my hometown of Kernersville, North Carolina
Best advice received: From Benjamin Elijah Mays: "Whatever you do, strive to do it so well that no man living and no man dead and no man yet to be born could do it any better."
Favorite Atlanta place to visit: Mary Mac's Tea Room
Charities: Morehouse College, Camp Twin Lakes
---
K. Rashid Nuri
Founder and CEO
The Nuri Group
K. Rashid Nuri founded and leads the Nuri Group as the continuation of a 50-year career dedicated to building communities on the foundation of agriculture. The Nuri Group advocates for urban agriculture at the local, regional, and national levels, working not just with urban farmers and farming organizations but also educators, legislators, urban planners, and others. In 2006 Nuri founded the Truly Living Well Center for Natural Urban Agriculture, which has grown into Atlanta's premier urban agricultural organization, growing food, providing jobs, and educating communities on nutrition and self-sufficiency. Previously, Nuri oversaw 2,200 employees as deputy administrator in the Department of Agriculture for the Clinton administration.
Education: Harvard College, University of Massachusetts Amherst (MS)
Why I chose this work: My work chose me, through what I experienced as a calling from God. The call answered my quest to contribute to the full liberation and prosperity of Black people in America.
Toughest challenges: White supremacy and capitalism
---
Todd Richards
Chef, Owner, Culinary Director, and Author
Richards' Southern Fried, Jackmont Hospitality
Todd Richards is known for his contemporary cooking style rooted in soul and Southern cuisine. A self-taught Chicago native, he's twice been a semifinalist for the James Beard Foundation's Best Chef: Southeast award. Richards is co-owner of Lake & Oak BBQ and the culinary director of Jackmont Hospitality, overseeing award-winning restaurants One Flew South and Chicken + Beer at Hartsfield-Jackson Atlanta International Airport. He's previously helmed the kitchens of prestigious Atlanta hotels and restaurants including the Four Seasons, the Ritz-Carlton, and Villa Christina.
Education: University of Illinois at Chicago
Hidden talent: I'm a musician and a DJ.
Charities: Wholesome Wave Georgia, Edna Lewis Foundation
Bucket list: Buying a boat
Who'd play me in a biopic: Forest Whitaker
---
Alice Rolls
President and CEO
Georgia Organics
Alice Rolls has devoted her entire career to the environment. Since eating is an environmental act, Rolls has focused much of her work on supporting organic farmers and the growth of regenerative agriculture. She has led the nonprofit Georgia Organics through a surge of public interest in healthy, local foods and farms over the past 16 years. Previously, the Virginia native led EarthShare of Georgia, which supports 70 environmental organizations, and established the Nature Conservancy's Georgia chapter in its early years.
Education: University of Virginia
Inspiring person: Rachel Carson is my shero.
Lesson learned: Black Lives Matter has simultaneously challenged me and taught me incalculable lessons in the past year.
Hidden talent: Former Division I athlete
Bucket list: Visiting the Canadian Rockies
---
Steven Satterfield
Chef and Co-owner
Miller Union
Steven Satterfield is the executive chef and co-owner of Miller Union, located in Atlanta's Westside neighborhood. Since opening in 2009, the restaurant has been recognized by national publications such as Bon Appétit, Food & Wine, and Esquire. Deeply committed to Atlanta's progressive culinary community, Satterfield holds leadership positions with Chefs Collaborative and Slow Food Atlanta. In 2017, he won the James Beard Foundation's Best Chef: Southeast award, and the website Eater included Miller Union on its annual list of the country's Most Essential Restaurants.
Education: Georgia Tech
Notable achievement: In 2015, Satterfield released his first cookbook, Root to Leaf: A Southern Chef Cooks through the Seasons, to broad acclaim.
Hidden talent: Singer, songwriter, guitarist with indie rock band Seely
Charities: Southern Foodways Alliance, Georgia Organics
---
HOSPITALITY & TOURISM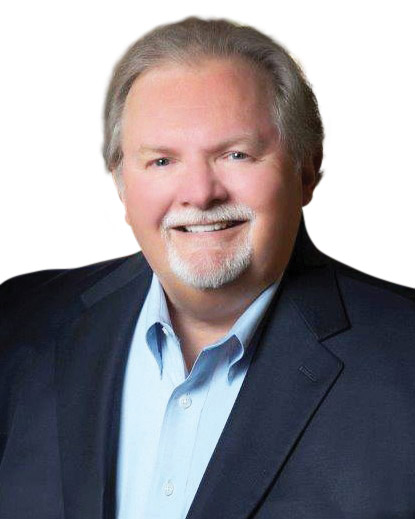 Frederick W. Cerrone
Founder and Chairman
Hotel Equities
Frederick W. Cerrone is founder and chairman of Hotel Equities, a development and management company with more than 100 hotels in its present portfolio. Cerrone began his five-decade hospitality career as a desk clerk at Boston's largest hotel; a general manager by the age of 21, and twice recognized as general manager of the year by national hotel franchises, he launched Hotel Equities in 1989. Cerrone is chairman of Marriott's Fairfield Inn franchise advisory board. Before embarking on a hospitality career, Cerrone served in the United States Marine Corps.
Education: Miami Dade College, Georgia State University Robinson College of Business (MBA)
Hometown: Westwood, Massachusetts
Notable achievement: HotelWorld Network Hotelier of the Year (2009)
Why I chose this work: Hospitality is a people-centered business and people are my passion.
---
Tony Conway
Founder and CEO
Legendary Events
In 1997, after 20 years in the luxury-hotel industry, Houston native Tony Conway formed Legendary Events, an award-winning company whose clients include Tyler Perry, Elton John, and Oprah Winfrey; the company has planned complex high-profile events honoring the likes of Barack Obama, George W. Bush, and Bill Clinton. Legendary Events also owns and operates the Buckhead special-events venues the Estate and Flourish.
Education: University of Houston
Notable achievement: My first book, Tony Conway | Legendary Events, was published in May 2018.
What I'd tell my 18-year-old self: Do it all again and continue to take calculated risks!
Charities: Meals on Wheels, Shepherd Center, Andee's Army, LifeLine, nsoro Foundation
Bucket list: Producing more international events
---
Mary Beth Cutshall
Founder & Managing Partner
Amara Capital
With nearly 30 years of hospitality experience, Mary Beth Cutshall is founder and managing partner of Amara Capital, founded as a vehicle for women investors to gain access into hospitality real estate and ownership. The New Hampshire native has been actively leading teams, growing organizations, and increasing real estate portfolios for over 25+ years representing over $1.3 billion in hotel real estate valuations. Cutshall is a known c-suite innovator and visionary in the hospitality industry.
Education: University of Nevada, Las Vegas
Favorite book: A Gentleman in Moscow by Amor Towles
Favorite travel destination: Patagonia
What I'd tell my 18-year-old self: Relax, the best is yet to come!
Favorite Atlanta places to visit: O4W and Virginia-Highland
---
Frank Poe
Executive Director
Georgia World Congress Center Authority
Frank Poe was named executive director of the Georgia World Congress Center Authority in 2010. He's led negotiations for new public-private partnerships on the state-owned campus, including the Chick-fil-A College Football Hall of Fame, Junior Achievement Discovery Center, Mercedes-Benz Stadium, and the new hotel Signia Hilton. Poe was also instrumental in securing more than $25 million in private-sector financial support for the most recent renovations of Centennial Olympic Park. Currently, Poe serves on the board of advisers for the Metro Atlanta Chamber of Commerce and the board of directors for Central Atlanta Progress.
---
Erica Qualls-Battey
Area General Manager/General Manger
Marriott International/Atlanta Marriott Marquis
Erica Qualls-Battey is the area general manager for Marriott International with responsibilities for the Atlanta market and general manager of the Atlanta Marriott Marquis. She is responsible for ensuring guest and associate satisfaction, managing the hotel's finances and assets, owner relations, and fostering business alliances that promote Marriott International. The Philadelphia native joined Marriott in 1993. Honors include General Manager of the Year by Marriott International, YWCA Women of the Year, the Atlanta Convention and Visitors Bureau Hospitality Hall of Fame, Atlanta Business League's Leadership Award, Atlanta Business League's Women of Influence Hall of Fame, and Atlanta Technical College Bridge Builder Award.
Education: San Jose State University
Toughest challenge: The Covid-19 pandemic. The disruption to our business and the rhythm of life.
Favorite books: All Philippa Gregory and Beverly Jenkins novels
Favorite Atlanta place to visit: Zoo Atlanta with my grandchildren
Bucket list: Trip to Africa and Singapore
---
Mit Shah
Senior Managing Principal and CEO
Noble Investment Group
In 1993, Mit Shah founded Noble Investment Group, which has made $4 billion of income and value-add investments in upscale hotels throughout the United States, including numerous investments throughout Atlanta and the region. As CEO, he provides overall strategic guidance for the Noble organization and heads its investment committee. Shah presently serves as nonexecutive chairman of the board of CorePoint Lodging and serves on owner boards for Marriott International and Hyatt Hotels.
Education: Wake Forest University
Notable achievements: Youngest trustee and youngest officer of the board of trustees for Wake Forest University
Family: Married 24 years to Dr. Reshma Shah, a family practitioner; they're parents to Arjun and Roshni.
---
Ryan Wilson
Cofounder and CEO
The Gathering Spot
As CEO of the Gathering Spot, which he cofounded with T.K. Petersen, Ryan Wilson oversees a private membership club that serves as a home for Atlanta's creative class, business professionals, and entrepreneurs. In 2020, the club opened a new location in Washington, D.C., and announced plans for future expansion to Los Angeles. The company also operates a digital platform, TGS Connect. With venture capitalist Paul Judge, Wilson is part owner of the annual A3C hip-hop festival.
Education: Georgetown University, Georgetown University Law Center (JD)
First job: Working at my parents' first company, Ryla Teleservices, at the age of 14. I was responsible for updating the business records for one of their largest clients.
Best advice received: Overwhelm the problem. Work aggressively to find solutions.
Few people know I've been known to wait in line a time or two for new releases of tech products or sneakers.
Favorite TV show: The Wire
Favorite travel destination: South Africa
---
LEGENDS
Bob Amick
As a partner in Peasant Restaurants, Amick grew the company to dozens of locations nationally before selling. He helped create concepts such as Mick's and City Grill. Next came Killer Creek Chophouse, which he also sold. Finally, Amick launched Concentrics restaurants, which have been nominated for several James Beard Awards including Outstanding Restaurateur and Best Restaurant.
Pano Karatassos
When Karatassos opened Pano's and Paul's in 1979,he revolutionized Atlanta's dining scene. As founder and CEO of the Buckhead Life group, he has gone on to open more than a dozen eateries in Atlanta, as well as in South Florida. He earned the National Restaurant Association's Legend Fine Dining Award in 2008 and has been named to Nation's Restaurant News's Fine Dining Hall of Fame.
Gerry Klaskala
Klaskala came to Atlanta after graduating from the Culinary Institute of America in 1976. When George McKerrow, founder of LongHorn Steakhouse, approached him about collaborating, he suggested the old riverfront Robinson's Tropical Gardens on Paces Ferry, which he had noticed while paddling down the Chattahoochee. Canoe opened in 1995 and is still thriving. He opened Aria, which has been awarded the highest cumulative Zagat score of all Atlanta restaurants, in 2000. As a consultant, Klaskala helped launch Buckhead Diner, Horseradish Grill, Atlas, and Murphy's. He has supported the Atlanta Community Food Bank, Georgia Organics, the High Museum of Art, and Southface.
George McKerrow
McKerrow opened his first LongHorn Steakhouse in 1981 and grew it into RARE Hospitality International, which owns LongHorn Steakhouse and the Capital Grille. He sold the company to Darden Restaurants in 2007. Cofounder and CEO of Ted's Montana Grill with Ted Turner, he is also cofounder of Aria and Canoe with chef Gerry Klaskala and Ron San Martin. McKerrow has served on the board of the National Restaurant Association and the Culinary Institute of America. His many honors include the first Lifetime Achievement Award from the Georgia Restaurant Association.
Tom Murphy
Longtime Virginia-Highland restaurateur Murphy got his start at age 11, when his father gave him and his brother a New York–style hot dog cart. The boys sold hot dogs at Peachtree Battle Shopping Center, at Woodruff Arts Center, and at Georgia Tech on game days. Next, he ran a cheese shop in what became Sweet Auburn Market. Then, while he was at Georgia State University, he did a feasibility study on opening a neighborhood deli. He ended up getting financing for the project, which over four decades has grown into the iconic Murphy's Restaurant on Virginia Avenue.
Steve Nygren
Nygren opened the Pleasant Peasant in 1972 and grew the company to 34 restaurants in eight states before selling. In 1994, he, his wife Marie, and their three daughters relocated to Chattahoochee Hills, where they helped design a novel land-use plan that preserves the countryside while building a new wellness- and art-centered community. Serenbe's many awards include the Urban Land Institute's inaugural Sustainability Award, the Atlanta Regional Commission Development of Excellence, and EarthCraft's Development of the Year.
Anne Quatrano
Quatrano has helped steer the trajectory of Atlanta's dining scene for more than two decades by pioneering a simple principle: She was one of the city's first chefs to showcase local ingredients prepared with precision and presented artfully. Much of what she serves at her restaurants—Bacchanalia, Star Provisions, Floataway Cafe, and W.H. Stiles Fish Camp—comes from her Summerland Farm in Cartersville. In 2003 Quatrano received the James Beard Foundation's Best Chef: Southeast award.
Virginia Willis
Georgia-born, French-trained chef Virginia Willis is the author of Secrets of the Southern Table: A Food Lover's Tour of the Global South and Lighten Up, Y'all: Classic Southern Recipes Made Healthy and Wholesome, which won a 2016 James Beard Award in the category Focus on Health. Willis has appeared on Chopped, Martha Stewart Living, and other shows.