DreamHack
When: November 15–17
Where: Georgia World Congress Center
Cost: $35 for one day, $79 for three days, $115+ to bring your own computer
Details: It's a gaming convention so big, even the Guinness Book of Records listed it as being the world's largest LAN party and computer festival. Expect speedrunning marathons, cosplay competitions, an artist gallery, indie game and student game showcases, panels, live music from artists such as San Holo, and, obviously, freeplay for any kind of video game—from mobile to virtual reality to arcade cabinets to bring-your-own-computer LAN parties.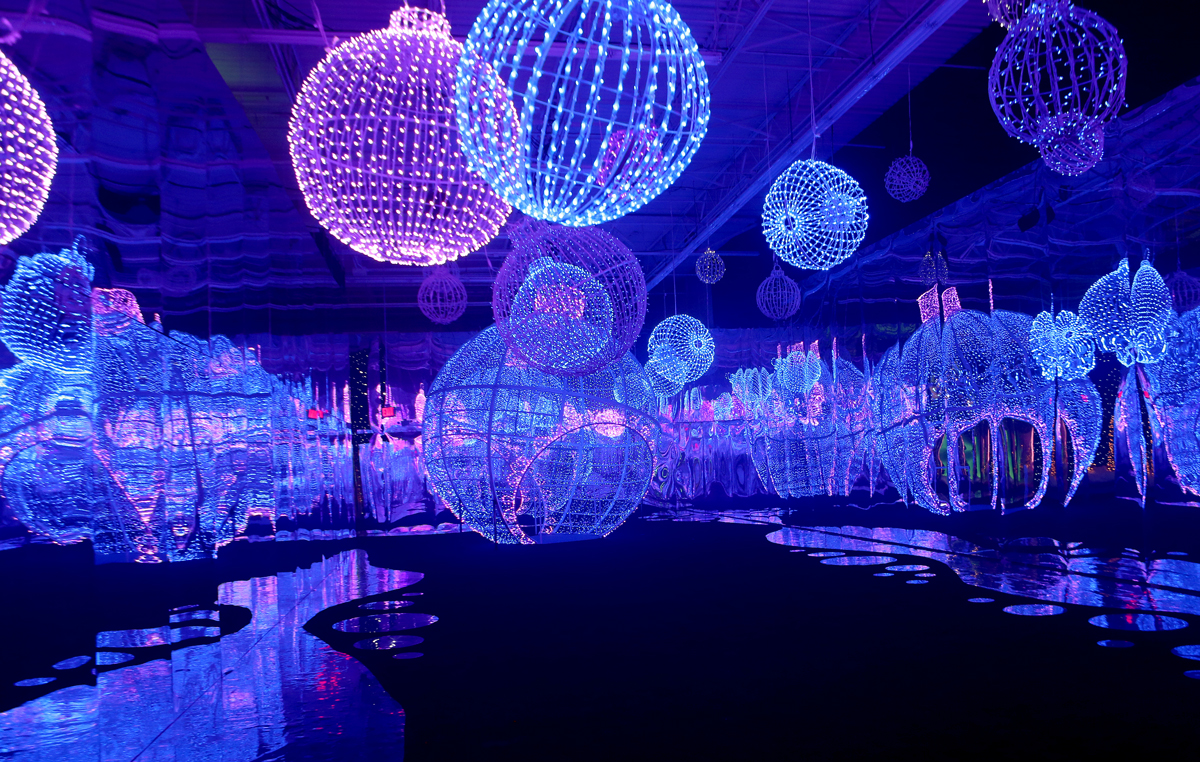 Santa's Fantastical
When: November 15, 2019 to January 5, 2020
Where: 1155 Mount Vernon Highway, Sandy Springs
Cost: Adults $25–$35, children $20–$30
Details: This Christmas wonderland is about to take over your Instagram feed. With entire rooms filled with sparkling lights, dozens of photo opportunities to sit in Santa's rocket sleigh or on a unicorn, and a new speakeasy for those 21 and up—you're going to want to make sure your phone battery is charged for this one.
SuperM
When: November 15, 7 p.m.
Where: Infinite Energy Center
Cost: $54–$150+
Details: They might only have seven songs which released just one month ago, but this K-pop supergroup has taken the music industry by storm. The group of seven (including Taemin from Shinee, Baekhyun and Kai from Exo, Taeyong and Mark from NCT 127, and Ten and Lucas from WayV), are coming to Duluth. If you want to go, act fast—tickets are running low.
ATLive
When: November 15 and 17
Where: Mercedes-Benz Stadium
Cost: $26–$200+
Details: Speaking of big-name artists, listen to this list: Blake Shelton, Keith Urban, Luke Combs, Eric Church, and Sam Hunt. And that's only half of the list. If you're a fan of country music, this two-day concert series is a no-brainer.
Sesame Street Live
When: November 15–17
Where: Cobb Energy Performing Arts Centre
Cost: $20–$75
Details: For 50 years, Big Bird, Elmo, and Cookie Monster have been teaching and entertaining children on Sesame Street. Now you can bring the kids to see them and more Sesame Street characters up close. Expect to learn new songs, build a snowman with Elmo, take photos with Big Bird, and create your own party streamers.