In terms of Valentine's Day dinner splurges, Atlanta is the film shoot location equivalent of the $7.50 Waffle House All-Star Special rather than the Rathbun Steak $125 dry-aged steak for two. We're a cheap date. Consequently, due to Hollywood's economic considerations, Atlanta often ends up doubling for everything from the Time Variance Authority in Loki, to San Francisco in Ant-Man, to the post-apocalyptic nation of Panem in The Hunger Games.
But just in time for grown men to fight over the last wilted spray of carnations at the Publix check out at 6:45 p.m. on February 14, comes director Jason Orley's new Amazon Original Movie I Want You Back, a romantic comedy filmed and set in Atlanta. The movie stars Charlie Day (It's Always Sunny in Philadelphia) and Jenny Slate (Obvious Child, Parks and Recreation) as two just-dumped 30-somethings who team up to win back their old exes  from their ridiculously attractive new loves: Clark Backo (Letterkenny, The Handmaid's Tale), an aspiring baker, and Manny Jacinto (The Good Place), a middle school drama teacher.
And from the first strains of Jimmy Durante croaking out "The Glory of Love" on the soundtrack and the sumptuous aerial shot of our Midtown skyline, there's no mistaking where I Want You Back takes place.
"I didn't want to shoot in Atlanta and pass it off as Los Angeles," Orley explained in an interview with Atlanta magazine. "I said, Let's embrace this place and romanticize it. In any good romantic comedy, the city is kind of a character. I wanted to take these really contemporary characters and put them in a world that felt real, that felt lived in. It's the characters that make this film feel fresh, and it's the locations that make it timeless."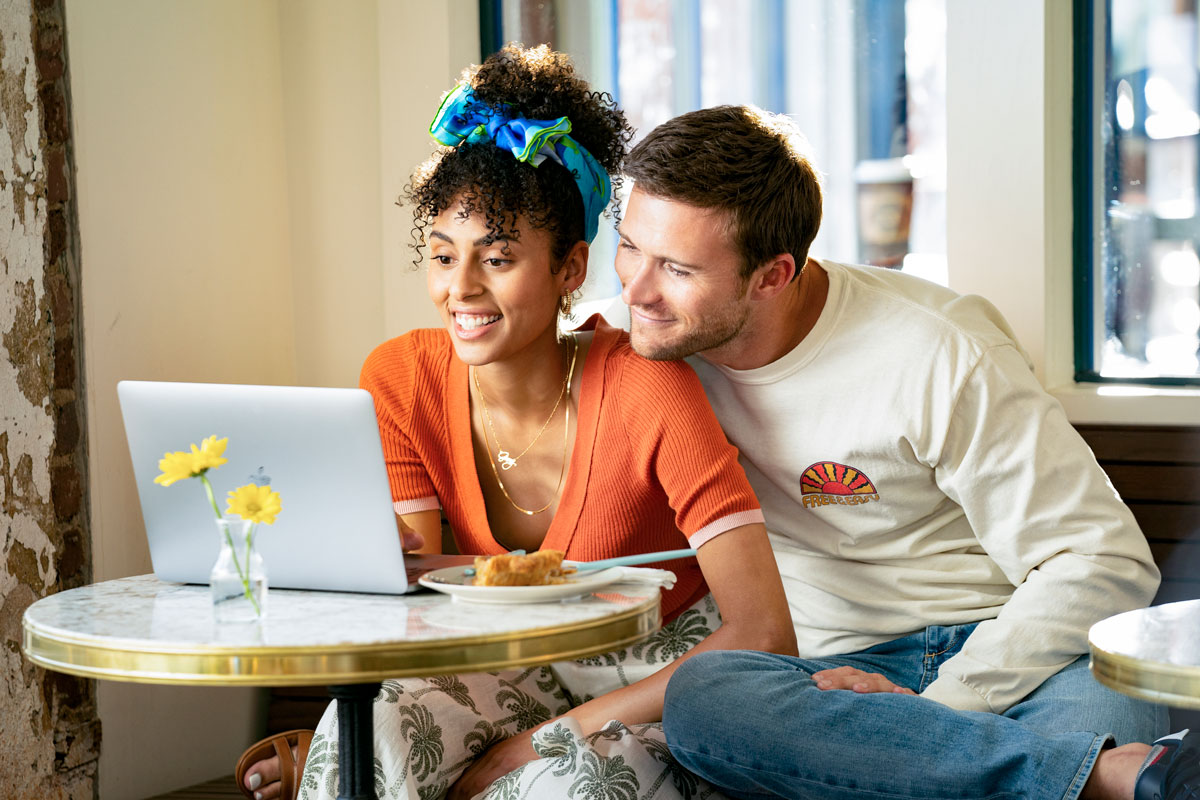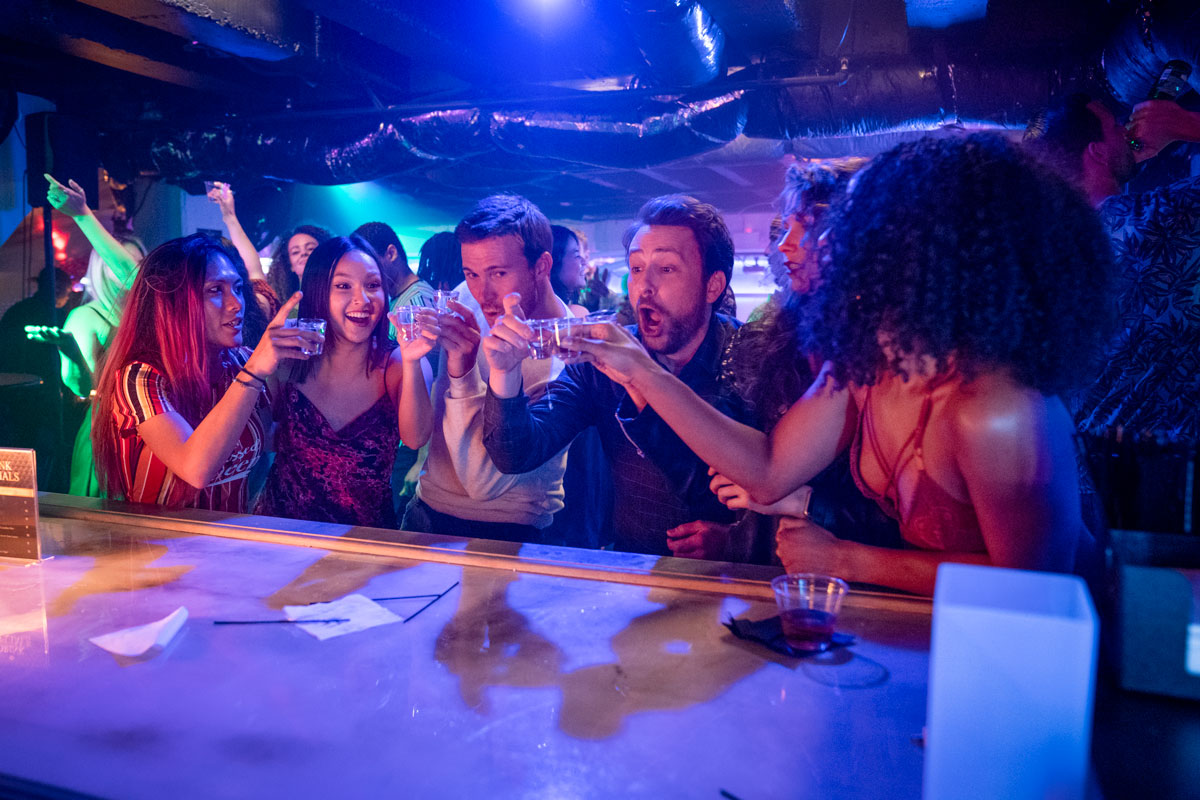 Shooting last spring during the pandemic, Orley and crew had their choice of ideal—and fairly vacant—Atlanta locales, too. Day and Slate's characters work and lunch at Peachtree Center downtown, lament their romantic woes at the Silver Skillet, take in Con Air at the Plaza Theatre, stroll through Piedmont Park, get hammered at Atkins Park and Halo Lounge, and cheer on the Braves at the former Turner Field (now Georgia State's Center Parc Stadium).
And even though filming shut down for two weeks after his first day, thanks to a positive Covid test on-set, actor Manny Jacinto was happy to jump into his role of Logan, the rom-com's painfully earnest, hilarious hipster. Jacinto—best known to TV viewers as The Good Place's dimwitted Floridian DJ, Jason Mendoza—had just wrapped filming the intense Hulu mini-series Nine Perfect Strangers with Nicole Kidman and Melissa McCarthy in Australia.
"This was, honestly, a breath of fresh air," said Jacinto on a Zoom call with Orley. "Nine Perfect Strangers was very dramatic and serious, and we were dealing with a lot of deep topics. This was an opportunity to get out of that head space and just come to Atlanta and play with Charlie and Jenny."
With many Atlanta businesses still shuttered in early 2021, I Want You Back location scouts had little trouble securing filming locales, even if the film's director noticed the city's residents had a bit of a different mindset regarding Covid. "We had these really strict Covid policies on set and throughout the shoot," says Orley. "We were very serious about it. But Atlanta was a little more, um, relaxed about it. People were on the BeltLine, they were definitely out and about." Orley laughed and added, "Atlantans were definitely still living their lives."
While Charlie Day usually gets to play the manic buddy in films like Horrible Bosses and its sequel, in I Want You Back, he's cast against type as the more buttoned up Peter, while Jenny Slate, as Emma, gets to play the boundary-impaired bestie. Still, Slate managed to surprise both Orley and Jacinto on-set when Emma has to fill in as the female lead in Logan's middle-school production of Little Shop of Horrors beside talented pint-sized actor Manny Magnus and belt out, "Suddenly, Seymour."
"I had no idea Jenny could sing like that!" said Jacinto. Added Orley: "I thought, this will play one of two ways: It'll be funny because she can't sing or it will catch everyone by surprise. When Jenny opened her mouth, we all went, Oh, [expletive]! I realized this could be a really powerful moment."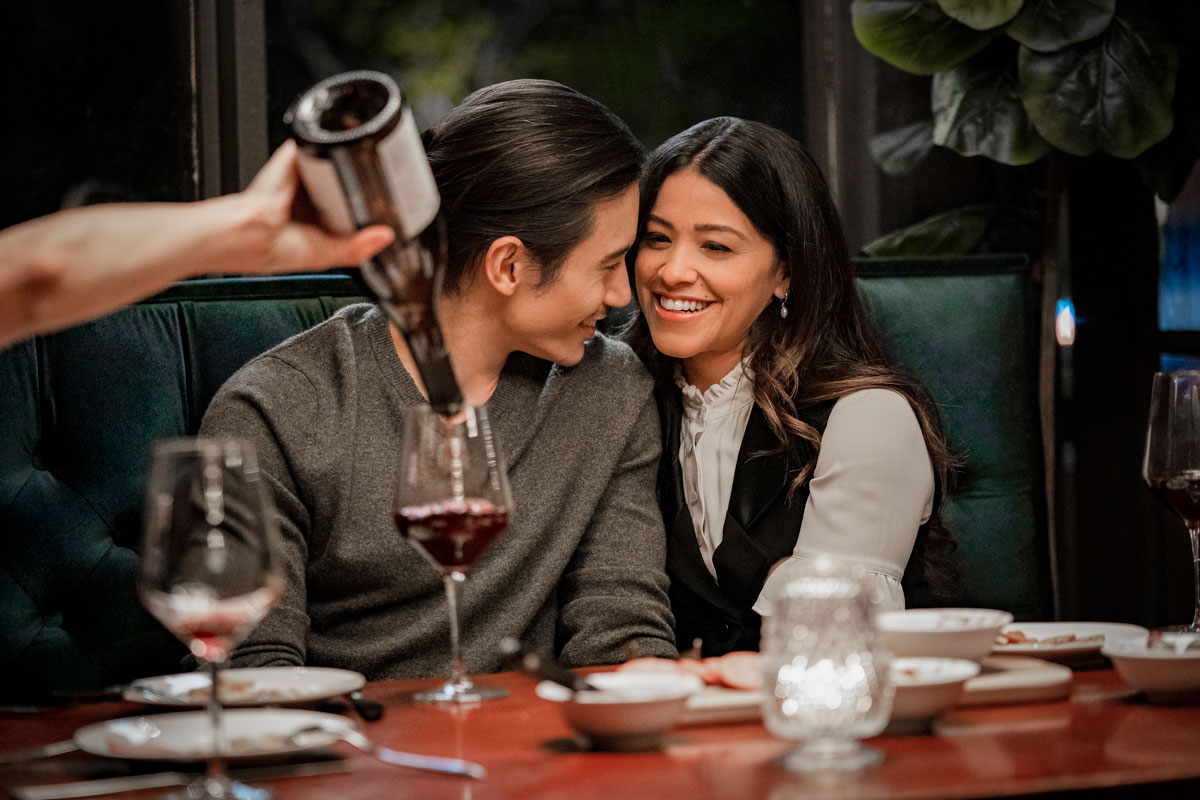 Jacinto vividly recalls the final night of shooting, too. As a thank you to the crew, producers had parked a food truck outside. But on-set, Jacinto, Slate, and Gina Rodriguez (Jane the Virgin) were tasked with bringing the comedy's hilariously awkward threesome sex scene to life. Recalled Orley as Jacinto laughed: "Everyone on the crew is there stuffing their faces and Manny, completely naked, had to watch!"
Ultimately, when I Want You Back hits screens on Amazon Prime Video Friday, Orley and Jacinto say they want audiences to have as much fun as the cast and crew did on the film's 2021 shoot in Atlanta.
"The world is a little crazy right now and people need something light-hearted, an escape for 90 minutes," Jacinto said. "I just want to laugh right now. Hopefully, this can help bring peoples' spirits up."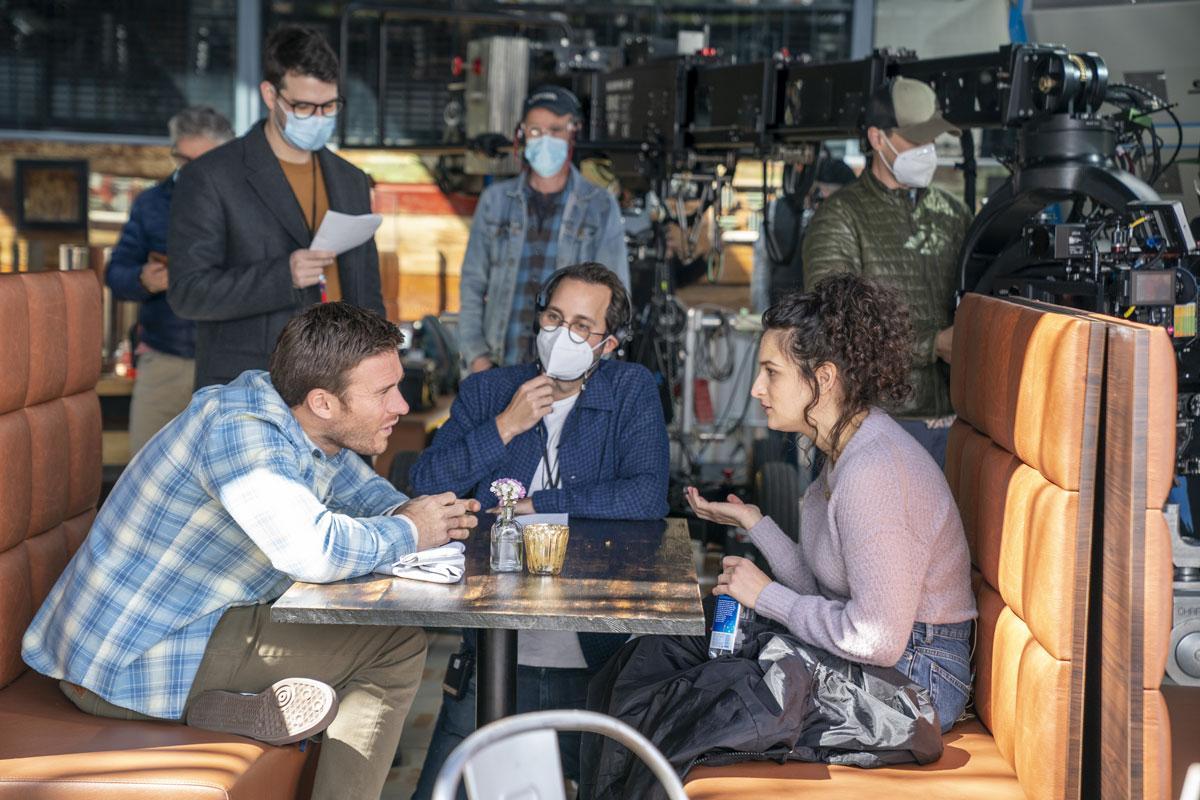 Added Orley: "Everything feels so confusing with the pandemic, and there's something comforting about rom-coms. You know what to expect. You know how things are going to play out. With I Want You Back, hopefully, you get to go on a fun ride, get thrown a few curve balls, and live with some very fun characters. That's why I wanted to make this right now."
I Want You Back, directed by Jason Orley and starring Charlie Day, Jenny Slate, Scott Eastwood, Gina Rodriguez, Manny Jacinto and Clark Backo, begins streaming on Amazon Prime Video Friday on February 11.