Home
Authors
Posts by Richard L. Eldredge
Georgia State Representative Park Cannon, whose District 58 slices through the community, says it's a place "where people of economic opposites and vast social differences are neighbors."
For his directorial debut, it would have been easy for Michael B. Jordan to give audiences another run-of-the-mill entry in the hit 47-year-old Rocky film franchise. But between rounds in the ring—with help from screenwriters Keenan Coogler and Zach Baylin and story from Ryan Coogler—Jordan crafts a film about toxic masculinity, the challenges Black men face in communicating their emotions about past trauma, the lasting impact of childhood friendships, and the importance of forgiveness.
The new 32-minute original documentary, produced by the Atlanta History Center under its new Atlanta History Center Originals banner, premiered Wednesday night at AHC and illustrates the history of the world's largest confederate monument by tracking the timeline of its birth.
Till—a heartbreaking biopic about Emmett Till's mother, Mamie Till-Mobley, played by Atlanta-native Danielle Deadwyler—opens in select cities (including Atlanta) on October 14 and nationwide on October 28. Here, director Chinonye Chukwu discusses Deadwyler's powerful performance and why the story of Emmett Till remains sadly relevant today.
Phoenix will produce and emcee Atlanta Pride's 33rd annual Starlight Cabaret solo for the first time on the Coca-Cola Stage at Piedmont Park. It's also the first time the show will be back on stage live and in-person since 2019.
In 1978, iconic drag performer Charlie Brown had moved to Atlanta from Tennessee and first became a star at the Sweet Gum Head drag bar. The result of those weekly conversations, tentatively titled Mr. Charlie Brown: My Fabulous 50-Year Career In and Out of Drag, is currently being shopped to prospective publishers. Here is an excerpt from the book's opening chapter.
Is it time for this venerable parade to return to its radical roots as a protest march?
At first glance, the two central characters in New York Times best-selling Atlanta author Emily Giffin's 11th novel, Meant to Be, may feel familiar for those of us who remember the super-secret 1996 Georgia coastal wedding of John F. Kennedy, Jr. and Carolyn Bessette on Cumberland Island. But this being an Giffin novel, the writer creatively crafts a fresh flight plan for her star-crossed couple.
In what would be his final sit-down, career-spanning interview with Atlanta magazine, Massell discussed his many accomplishments, including his battles with his more conservative mayoral predecessor Ivan Allen, the anti-Semitism he faced, getting the city's transformational MARTA mass transit train and bus system started in the 1970s, Georgia 400's life-changing expansion into Buckhead in the 1990s, and what he hopes his legacy will be in Atlanta.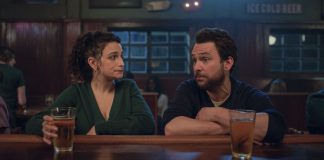 For as many movies that film in Atlanta, few actually set their stories in the city. But director Jason Orley's new Amazon Original rom-com, I Want You Back, puts the city at the forefront, as stars Charlie Day and Jenny Slate try to win back their exes.