Advocacy | Nonprofit Organizations | Religion | Legends
ADVOCACY
Liz Coyle
Executive Director
Georgia Watch
Liz Coyle oversees the operations, programs, and staff of Georgia Watch, the state's leading nonprofit consumer-advocacy organization. Georgia Watch advocates for policies that improve individual and family financial security, increase access to affordable healthcare, and lower the energy burden on struggling families. The organization creates resources such as the Georgia Consumer Guide for Medical Bills and Debt and launched the Georgia Financial Protection Coalition to make small-dollar lending safer.
Education: University of Virginia
Why I chose this work: I've been standing up for people I think are being wronged my whole life.
Hidden talent: I love to cook, especially on Sundays listening to TED Talks!
Favorite TV show: I'm a huge fan of Rachel Maddow.
Favorite place to visit: Rural Georgia, especially driving on country roads
---
Mawuli Mel Davis
Founding Partner
Davis Bozeman Law Firm
Mawuli Mel Davis leads the Civil Rights Division of Davis Bozeman, and has represented and helped organize legal support for activists engaged in protests including the Occupy movement, Moral Mondays, and Black Lives Matter. He is a cofounder of Let Us Make Man and was a primary organizer of the 2013 Respect Black Life march in Atlanta. Recently Davis was part of the team that successfully defended Basil Eleby, the homeless man accused of causing the I-85 collapse.
Education: United States Naval Academy, Bowie State University (MPA), Georgia State University College of Law (JD)
Notable achievements: Named humanitarian of the year by the Atlanta chapter of the NAACP, the Kappa Alpha Sigma chapter of Phi Beta Sigma, and the Atlanta alumni chapter of Kappa Alpha Psi, and an outstanding advocate of the year by the American Civil Liberties Union, the Urban League, the Southern Center for Human Rights, and the Gate City Bar Association. The DeKalb Lawyers Association named the Mawuli Davis Legal Warrior Award in his honor.
---
Jeff Graham
Executive Director
Georgia Equality
Jeff Graham began advocating on LGBTQ and AIDS-related issues as a college student in the mid-1980s and has been an advocate ever since. As executive director of Georgia Equality, he seeks to advance fairness, safety, and opportunity for gay, lesbian, bisexual, and transgender communities throughout Georgia. He is a board member of ProGeorgia and the national Equality Federation and served as grand marshal of the Atlanta Pride Parade in 1999, 2010, and 2012.
Education: Trinity University
Hometown: Loveland, Colorado
Notable achievements: Linda Smith Lowe Health Advocacy Award (2017), League of Women Voters of Georgia Health Advocate Award (2016), Health Initiative Healing Angel Award (2014), National Center for Human Rights Education Human Rights Guardian Award (2004)
First job: Costume designer
Why I chose this work: I want to help create a society where people are not judged, harmed, or discriminated against because of their sexual orientation, gender identity, or HIV status.
---
Tiffany Roberts
Community Engagement and Movement-Building Counsel
Southern Center for Human Rights
Tiffany Williams Roberts, a civil rights and criminal defense attorney, joined the Southern Center for Human Rights in 2018 as community engagement and movement-building counsel. A founding member of the Atlanta chapter of Black Lives Matter, she chairs the Ebenezer Baptist Church Social Justice Ministry and serves on Mayor Keisha Lance Bottoms's Progressive Agenda Working Group. Roberts cofounded Building Locally to Organize for Community Safety, a police accountability organization, and Lawyers United for a New Atlanta, which supports criminal justice reforms.
Education: Emory University, Georgia State University College of Law (JD)
Notable achievements: Southern Center for Human Rights Gideon's Promise Award (2018), NAACP Atlanta Jubilee Day Award (2018)
Inspiring person: Ida B. Wells, an African American journalist and activist
Few people know: I sang in Emory's all-female a cappella group, the Gathering.
Favorite book: Singing the Lord's Song in a Strange Land by Joseph E. Lowery
---
Azadeh Shahshahani
Legal and Advocacy Director
Project South
Azadeh Shahshahani works to protect the human rights of immigrants and Muslim, Middle Eastern, and South Asian communities throughout the Southeast. She helped produce a widely read 2017 report, Imprisoned Justice, exposing conditions in two of Georgia's largest immigration detention centers. A past president of the National Lawyers Guild, Shahshahani has served on international delegations focusing on election monitoring and political prisoners. She previously worked as the national security and immigrant-rights project director with the American Civil Liberties Union of Georgia.
Education: University of Michigan (MA), University of Michigan Law School (JD)
Notable achievements: U.S. Human Rights Network Human Rights Movement Builder Award (2017), Georgia Women's Action for New Directions Peace and Justice Award (2016), American Immigration Lawyers Association Advocacy Award (2012), University of Georgia School of Law Equal Justice Foundation Public Interest Practitioner Award (2009)
Hobbies: Keeping on top of Atlanta's ever-growing restaurant scene!
---
Nathaniel Q. Smith
Founder and Chief Equity Officer
Partnership for Southern Equity
Nathaniel Smith founded and serves as chief equity officer of the Partnership for Southern Equity, which promotes racial equity and shared prosperity for all. PSE focuses on energy equity, economic inclusion, and equitable development, and created the South's first equity-mapping tool, the Metro Atlanta Equity Atlas. PSE led a coalition of diverse stakeholders to support a $13 million transit referendum that expanded MARTA into a new county for the first time in 45 years.
Education: Morehouse College, New School (MS)
Notable achievements: Smith's advocacy was instrumental in the ratification of a 15 percent set-aside of Atlanta BeltLine Tax Allocation District dollars for affordable workforce housing. Received the Atlanta Housing Association of Neighborhood-Based Developers Affordable Housing Champion Award (2007).
Inspiring person: Civil rights leader Hosea Williams
Hidden talent: I've run the Peachtree Road Race multiple years.
Favorite book: Why We Can't Wait by Martin Luther King Jr.
---
Sara J. Totonchi
Executive Director
Southern Center for Human Rights
As executive director of the Southern Center for Human Rights, Sara Totonchi leads a team with a mission of dramatically transforming the criminal justice system: SCHR seeks to end capital punishment, mass incarceration, and other practices that deprive poor and marginalized people of equality, dignity, and justice. Totonchi and SCHR have worked in partnership with Governor Nathan Deal's Georgia Council on Criminal Justice Reform to promote commonsense criminal justice reforms.
Education: Berry College
Hometown: Glenview, Illinois
Notable achievements: Led successful campaign to end cash bail in Atlanta Municipal Court (2018), named a Strengthening Democracy Fellow with the Rockwood Leadership Institute (2017), led successful advocacy to create a statewide public defender system in Georgia (2003)
First job: Transcribing dictations for my father's urology practice
Few people know: I'm a heavy-metal karaoke aficionado.
---
NONPROFIT ORGANIZATIONS
Terri L. Badour
Regional Executive
American Red Cross of Georgia
Terri Badour became the first female executive of the American Red Cross of Georgia in 2011, leading the organization as it responded to disasters from home fires to hurricanes, offered services to members of the armed forces and their families, organized blood collection, engaged volunteers, and provided health and safety training. After seven years, Badour is transitioning to a role as CEO of the American Red Cross of Metropolitan Atlanta in order to be more present for her family.
Education: Western Michigan University, Florida State University (MS)
Hometown: Saline, Michigan
Notable achievements: Junior League of Atlanta Isolene Campbell Founder's Circle Award, YWCA Academy of Women Achievers (2012), president of the Junior League of Atlanta (2001-2002), founder and first president of the Atlanta chapter of the Executive Women's Golf Association (1992)
Why I chose this work: I've always been drawn to service and giving back to my community. It's a privilege to represent this iconic, worldwide emblem and to help others during the worst of times.
---
Mark Banta
President and CEO
Piedmont Park Conservancy
In 2014, Mark Banta became president and CEO of the Piedmont Park Conservancy, a donor-funded organization that seeks to enhance and preserve the park as a cultural and recreational resource in Atlanta. His previous career in park management included 16 years as general manager of Centennial Olympic Park, beginning with its opening in 1996.
Education: Berry College
Hometown: Unincorporated DeKalb County (now Brookhaven, Georgia)
Inspiring person: His mother encouraged a love of the outdoors: "With five children, Mom's rule was, 'If the sun is out, kids are out.'"
---
Lisa Borders
President and CEO
Time's Up
In October 2018, Atlanta native Lisa Borders was named the first president and CEO of Time's Up, an organization dedicated to ending sexual misconduct in the workplace. The granddaughter of civil rights leader William Holmes Borders, pastor of Atlanta's Wheat Street Baptist Church, Borders was most recently the fourth president of the Women's National Basketball Association, a post she held for two years. She's also been a vice president of the Coca-Cola Co. and chair of the Coca-Cola Foundation, Atlanta City Council president, vice mayor of Atlanta, and a 2009 mayoral candidate.
Education: Duke University, University of Colorado Denver (MSHA)
Notable achievement: Forbes Most Powerful Women in U.S. Sports (2018)
---
Rodney D. Bullard
Executive Director
Chick-fil-A Foundation
Rodney Bullard leads community-engagement, philanthropic and sustainability strategy as vice president of community affairs for Chick-fil-A and executive director of the Chick-fil-A Foundation. Bullard previously served as an assistant U.S. attorney prosecuting complex criminal cases, for which he received the Department of Justice Director's Award. Bullard released his first book, Heroes Wanted: Why the World Needs You to Live Your Heart Out, in 2018.
Education: U.S. Air Force Academy, University of Georgia Terry College of Business (MBA), Duke University School of Law (JD)
Notable achievements: White House fellow working at NASA, congressional legislative liaison in the Office of the Secretary of the Air Force
Best advice received: Don't ever let the expectations of others limit your expectations for yourself.
Few people know: I love to sing. (Whether I can sing or not is a matter of debate.)
Favorite Atlanta place to visit: My childhood neighborhood in South DeKalb
Bucket list: Watch the Falcons win the Super Bowl
---
Juliet Cohen
Executive Director
Chattahoochee Riverkeeper
Juliet Cohen joined Chattahoochee Riverkeeper in 2008 as general counsel and has served as executive director since January 2015. She previously worked as a staff attorney for the U.S. Court of Appeals for the 11th Circuit, as a program manager for the South Carolina More Than a Port project of the Coastal Conservation League in Charleston, and for the environmental-education organization Earth Force in Washington, D.C.
Education: University of Miami, American University Washington College of Law (JD)
Hometown: San Juan, Puerto Rico
Why I chose this work: I grew up surrounded by and immersed in pristine tropical waters and rain forests and developed a love and respect for the natural world.
Lesson learned: Learn to understand how other people think and work.
Bucket list: I want to visit all of the national parks.
Who'd play me in a biopic: Jessica Biel
---
Thomas W. Dortch Jr.
National Chairman
100 Black Men of America
Thomas W. Dortch Jr. is a founding member and the national chairman of 100 Black Men of America, which seeks to positively influence the lives of inner-city youth and improve at-risk communities. Dortch led an expansion of its mentoring program to more than 125,000 young people and grew the organization from 43 to 102 chapters. An entrepreneur, he holds other positions including chairman and CEO of Atlanta Transportation Systems and the consulting firm TWD, and chairman of Lancor Parking.
Education: Fort Valley State University, Clark Atlanta University (MA)
Notable achievements: Trustee for Florida A&M University and Clark Atlanta University, chairman of the boards of the Fulton-DeKalb Hospital Authority and the National Black College Alumni Hall of Fame Foundation
Inspiring person: My father, Thomas W. Dortch Sr.
Toughest challenge: Defeating one of the deadliest cancers documented
Hidden talent: I blend wines.
What I'd tell a recent graduate: True leaders don't seek followers, they inspire them.
---
Curley Dossman Jr.
President
Georgia-Pacific Foundation
The president of the Georgia-Pacific Foundation since 1994, Curley Dossman Jr. leads the organization's charitable-giving program, which focuses on four areas: education, environment, enrichment, and entrepreneurship. He also oversees Georgia- Pacific's community-affairs efforts, including national disaster relief. Previously, Dossman spent a decade as the state vice president of government affairs for AT&T.
Education: Morehouse College, Washington University School of Law (JD)
Hometown: Ville Platte, Louisiana
Notable achievements: Supported Georgia-Pacific's leadership role in securing funding for the restoration of Ebenezer Baptist Church, past board chair of 100 Black Men of America
Few people know: I have a law degree.
Hobbies: Travel, golf
Favorite book: The Firm by John Grisham
---
Missy Dugan
President and CEO
Boys & Girls Clubs of Metro Atlanta
Missy Dugan oversees BGCMA, an organization of 24 clubs in 10 counties that touch the lives of nearly 10,000 children and teens every year. Boys & Girls Clubs seek to change the lives of young people— especially those most in need—by providing a safe, positive, and engaging environment and inspiring programs. Dugan has worked with the Boys & Girls Club movement since 1999 and for the metro Atlanta organization since 2007.
Education: University of West Georgia
Notable achievements: BGCMA's Thomas G. Garth Character and Courage Award (2017), honorary doctorate from the University of West Georgia (2016), Leadership Atlanta class of 2011
Why I chose this work: It chose me.
Toughest challenge: Loss of a child
What I'd tell my 18-year-old self: Be your most authentic you. It's always better than a made-up you!
Favorite travel destination: Italy
Bucket list: Visiting Banff National Park in Alberta, Canada
---
George A. Dusenbury IV
State Director, Georgia and Alabama
The Trust for Public Land
As Georgia state director for the Trust for Public Land, George Dusenbury oversees the organization's work on urban parks, green infrastructure, and the Chattahoochee River. TPL is partnering with the City of Atlanta to build the 16-acre Rodney Cook Sr. Park in Vine City, and working with the Atlanta Regional Commission, Cobb County, and the City of Atlanta to create a master plan for a 100-mile stretch of the Chattahoochee River from Buford Dam to Chattahoochee Bend State Park.
Education: Cornell University, Emory University School of Law (JD)
Previous positions: Commissioner of the Atlanta Department of Parks and Recreation, executive director of Park Pride, legislative director and district director for Congressman John Lewis
Best advice received: Get in the way.
Inspiring person: Congressman John Lewis
Hidden talent: I enjoy freestyle rapping in front of my family (though only my wife seems to enjoy it).
Favorite book: A Wizard of Earthsea by Ursula K. Le Guin
---
David Edwards
CEO
Purpose Built Communities
David Edwards has a diverse background in the public, private, and nonprofit sectors working on innovative initiatives that address some of the greatest challenges facing cities around the world. As CEO, he's responsible for expanding the number of Purpose Built Communities across the country and ensuring they deliver transformative outcomes for families and children. Previously Edwards was the global offerings manager for IBM's Smarter Cities program and worked for eight years as senior policy adviser to Atlanta mayor Shirley Franklin.
Education: Franklin & Marshall College, Duke University (MA)
Lesson learned: When I worked for Shirley Franklin, she made decisions as if she didn't care if she got reelected. It made her bulletproof.
Favorite book: The Color of Law: A Forgotten History of How Our Government Segregated America by Richard Rothstein
What I'd tell my 18-year-old self: Try to lead an interesting life.
Who'd play me in a biopic: The young version of Gary Busey
---
David Eidson
President and CEO
Coxe Curry & Associates
David Eidson came to Coxe Curry & Associates in 2012 after 27 years in the financial sector and a long career of volunteering in Atlanta. In 2015 he became president, CEO, and the fourth owner of the fundraising consulting firm, which works with major local institutions such as the Woodruff Arts Center and the Atlanta BeltLine Partnership. Eidson previously was chairman and CEO of RidgeWorth Capital Management and head of debt capital markets for SunTrust Robinson Humphrey.
Education: Auburn University
---
Frank Fernandez
Vice President of Community Development
Arthur M. Blank Family Foundation
Frank Fernandez joined the Blank Foundation in 2014 to lead the Westside Neighborhood Prosperity Fund, a program designed to contribute to the revitalization of Vine City, English Avenue, Castleberry Hill, and adjacent neighborhoods. An expert on housing, transportation, and economic development, Fernandez served for eight years as executive director of Green Doors, a nonprofit group devoted to transforming lives and neighborhoods for people in need in the Austin metro area. He's worked extensively to help create housing solutions across the income spectrum.
Education: Harvard University, University of Texas at Austin LBJ School of Public Affairs (MPA)
First job: Landscaper for my high school to pay for tuition
Hobbies: Reading, watching sports, hiking
Favorite travel destination: La Sagrada Familia in Barcelona
Bucket list: Hiking El Camino de Santiago in Spain
Who'd play me in a biopic: Tony Gonzalez
---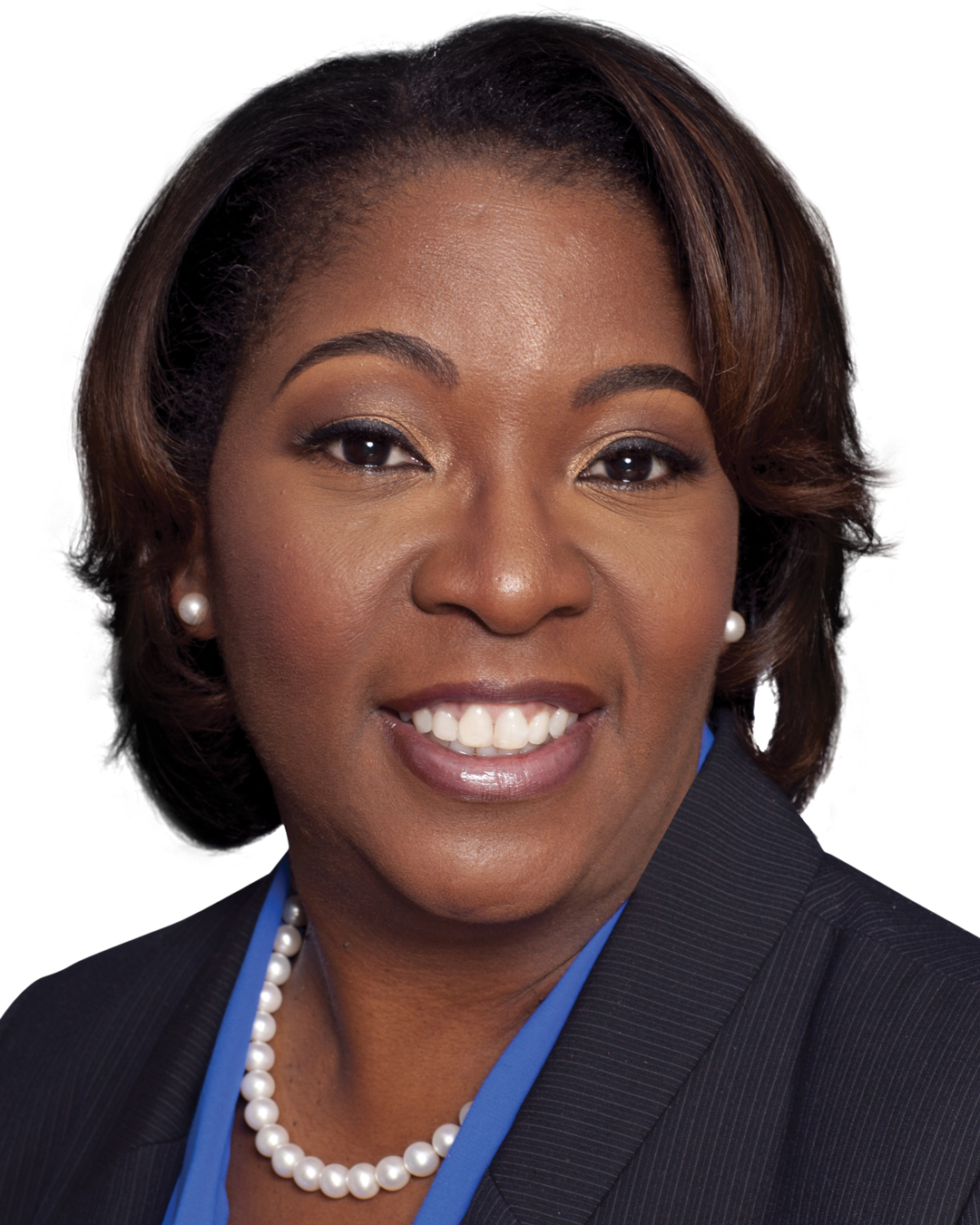 Lisa Y. Gordon
President and CEO
Atlanta Habitat for Humanity
Shortly after joining Atlanta Habitat for Humanity in July 2015, Lisa Gordon set a new course for the nonprofit homebuilder to become a catalyst for holistic neighborhood revitalization. Atlanta Habitat is focused on increasing homeownership, investing in targeted neighborhoods, and building capacity to preserve quality affordable-housing options in Atlanta. Previously Gordon was vice president and chief operating officer of the Atlanta BeltLine and a cabinet member in the administration of former Atlanta mayor Shirley Franklin.
Education: Georgetown University, Syracuse University (MPA), Nova Southeastern University (MAcc)
Notable achievements: YWCA of Greater Atlanta Academy of Women Achievers (2017), National Academy of Public Administration fellow (2016)
Best advice received: From Mayor Shirley Franklin: "Self-preservation is the first rule. If you don't save yourself, you cannot help others."
Few people know: I self-published a book on marriage and relationships.
---
F. Sheffield Hale
President and CEO
Atlanta History Center
F. Sheffield Hale became president and CEO of the Atlanta History Center in 2012. Previously, he was chief counsel of the American Cancer Society and a partner at Kilpatrick Townsend & Stockton, where he practiced corporate law. An Atlanta native, Hale is a trustee of the National Trust for Historic Preservation, Fox Theatre, Buckhead Coalition, and the Atlanta Convention & Visitors Bureau. He is past chair of the Georgia Trust for Historic Preservation, the Atlanta History Center, and the Judicial Nominating Commission of Georgia.
Education: University of Georgia, University of Virginia School of Law (JD)
Notable achievements: Buckhead Business Association Sam Massell Bullish on Buckhead Award (2015), Georgia Trust for Historic Preservation Mary Gregory Jewett Award for Lifetime Preservation Service (2014), State Bar of Georgia Justice Robert Benham Award for Community Service (2001)
First job: Clerk at Brookwood Hardware
Best advice received: It's the last 5 percent that counts.
Favorite book: A Confederacy of Dunces by John Kennedy Toole
---
Michael Halicki
Executive Director
Park Pride
As executive director since 2013, Michael Halicki leads fundraising, public relations, and program development at Park Pride, a nonprofit organization that works with neighborhoods and community groups to improve parks and greenspace in Atlanta and DeKalb County. Halicki was previously the first chief operating officer of Southface, which promotes sustainable development and green building practices.
Education: Indiana University, Georgia State University (MPA)
Notable achievements: Graduate of the Institute for Georgia Environmental Leadership (2013) and the Atlanta Regional Commission's Regional Leadership Institute (2009)
Why I chose this work: I care deeply for our city and the role parks can play in strengthening neighborhoods and communities. Neighborhoods without parks aren't neighborhoods—they are just housing.
First job: Newspaper delivery boy
Best advice received: People don't care what you know unless they know you care.
Who'd play me in a biopic: Ed Helms
---
Paul Russell Hardin
President
Robert W. Woodruff Foundation
Russ Hardin directs a broad range of charitable giving as president of the Robert W. Woodruff Foundation, Joseph B. Whitehead Foundation, Lettie Pate Evans Foundation, and Lettie Pate Whitehead Foundation. With combined assets of more than $6.7 billion at the end of 2017, the foundations primarily support organizations in metro Atlanta. They were created by Robert W. Woodruff, a philanthropist and former president of the Coca-Cola Co., and the family of Joseph B. Whitehead, one of the original Coca-Cola bottlers.
Education: University of Virginia, Duke University School of Law (JD)
Board memberships: Northwestern Mutual Life Insurance Co., Genuine Parts Co., SunTrust Bank Atlanta Advisory Council, Commerce Club
Why I chose this work: Opportunity for impact
First job: Newspaper delivery boy
What I'd tell a recent graduate: Work at something you love.
Favorite Atlanta place to visit: SunTrust Park
---
Nancy A. Flake Johnson
President and CEO
Urban League of Greater Atlanta
Nancy Flake Johnson returned to Atlanta from Detroit in 2008 to become president and CEO of the Urban League of Greater Atlanta and engage her passion for promoting economic development and equity by empowering African American youth, adults, and families. By building partnerships, Johnson increased the League's impact on housing, education, business development, and employment in underrepresented communities. She started her career as an accountant and was the first woman to lead the Howard University Small Business Development Center.
Education: Howard University, DePaul University (MS)
Hometown: Detroit, Michigan
Notable achievements: National Urban League Woman of Empowerment (2017), Atlanta Business League Most Influential Women of Atlanta (2012-2018), Operation PUSH Community Empowerment Award. Created and cohosted a public television series featuring successful minority entrepreneurs.
Inspiring person: Martin Luther King Jr.
---
Jay Kaiman
President
The Marcus Foundation
As president of the Marcus Foundation, Jay Kaiman's role is to facilitate the philanthropic vision of Bernie Marcus, cofounder of Home Depot. The foundation focuses its giving on children, medical research, free enterprise, Israel, and Jewish causes. Kaiman joined the foundation in 2002. He moved to Atlanta in 1996 to become Southeast director of the Anti-Defamation League.
Education: University of Florida
Hometown: Pensacola, Florida
Notable achievement: Anti-Defamation League Milton A. Senn Award for Professional Excellence (1999)
Why I chose this work: Inspired by the opportunity to have impact on making a difference in people's lives, fulfilling the entrepreneurial agenda set forth by Bernie Marcus. Serving in this capacity is an honor and true adventure—approaching problems with creative ideas and solutions.
Few people know: I collect hourglasses. Time is our most precious treasure.
Toughest challenge: Life balance
What I'd tell a recent graduate: Do not blame your bosses. It is not always their fault.
---
Dena Kimball
Executive Director
The Kendeda Fund
As executive director of the Kendeda Fund, Dena Kimball leads a philanthropic organization that seeks to empower communities to solve their problems, particularly by supporting underrepresented voices and leaders willing to challenge conventional thinking. She also oversees the fund's Girls' Rights program, which aims to empower girls worldwide. Kimball previously served as vice president of network support for Teach for All and vice president of alumni affairs and deputy vice president of admissions for Teach for America.
Education: Emory University, Harvard University Kennedy School of Government (MPP)
---
Raymond B. King
President and CEO
Zoo Atlanta
In 2010, Raymond King became president and CEO of Zoo Atlanta, the city's oldest cultural institution and one of its largest. During his tenure, King has grown attendance from 675,000 to 1 million annually, and led the institution in raising more than $63 million in philanthropic support to modernize the facilities—more than was raised cumulatively in the past 25 years. King previously spent 22 years with SunTrust Banks, most recently as senior vice president for community affairs in Atlanta, and has chaired and served on numerous boards.
Education: Georgia Tech
Notable achievements: United Way Chairman's Award (2009), Woodruff Arts Center Charles R. Yates Award for Outstanding Service (2003)
---
Milton James Little Jr.
President
United Way of Greater Atlanta
Milton J. Little Jr. became the first African American president of United Way of Greater Atlanta, the second-largest in the national system, in 2007. In that role, he's helped raise more than half a billion dollars for local community needs. Before joining United Way, Little served as chief operating officer and interim president of the National Urban League. He is board chair of the Southern Education Foundation and vice chair of the board of directors of Ways to Work.
Education: Morehouse College, Columbia University (MA)
Hometown: Roosevelt, New York
First job: Busboy at Jones Beach State Park, Long Island, New York
Why I chose this work: To live a life of service in honor of my parents, who taught me the value of making a difference in the lives of others.
Few people know: I've studied Eagle Claw kung fu and the Israeli fighting style Krav Maga for many years and I meditate.
Hobbies: Sports, travel, restaurant exploration, jazz music
---
Eduardo Martinez
President of The UPS Foundation
Chief Diversity and Inclusion Officer of United Parcel Service
As president of the UPS Foundation and UPS's chief diversity and inclusion officer, Ed Martinez is responsible for the operations and management of UPS's global philanthropic, employee engagement, corporate relations, and diversity and inclusion programs. Martinez also represents UPS on the World Economic Forum's Global Agenda Council on Humanitarian Response and serves as UPS executive liaison to the Council of Independent Colleges. He is a member of the corporate advisory board of UnidosUS, corporate liaison to the Points of Light's Corporate Service Council, and a member of the board of directors of the International Association for Volunteer Effort and chair of its Global Corporate Volunteer Council. He is also cochair of the National Academy of Sciences Resilient America program. Martinez is a member of the American Bar Association, Florida Bar, and Hispanic National Bar Association.
Education: University of Miami, Nova Southeastern University (JD)
---
Mary Pat Matheson
President and CEO
Atlanta Botanical Garden
Its leader since 2002, Mary Pat Matheson has built the membership of the Atlanta Botanical Garden to more than 40,000. She spearheaded a $55 million capital campaign, completed in 2012, that doubled the garden to 30 acres and added a visitor center, parking facility, canopy walk, and edible garden. A more recent $50 million campaign provided other enhancements, including a new restaurant and renovated children's garden. Matheson was also responsible for the development of a 185-acre satellite garden in Gainesville.
Education: University of Utah (EMPA)
Why I chose this work: The job really chose me when a colleague of my husband's called one day to say there was a position for a horticulturist at a new botanical garden. I got the job and was hooked forever.
Notable achievements: American Horticultural Society Professional of the Year (2005), Public Broadcasting Atlanta Lexus Leader of the Arts. Past president of the American Public Gardens Association. Responsible for introducing Atlanta to the work of internationally acclaimed artists such as Dale Chihuly, Henry Moore, and Niki de Saint Phalle through garden exhibitions.
---
Edwin McBrayer
Executive Director
PATH Foundation
PATH Foundation executive director Ed McBrayer formed the organization with two friends who decided, on a 1991 cycling trip to Stone Mountain, that Atlanta needed more safe, enjoyable places to ride, walk, run, or skate. PATH's network now encompasses more than 270 miles of interlinking trails, including the Silver Comet Trail. McBrayer, an aerospace engineer, previously worked on NASA's Skylab space station project and as a homebuilder.
Education: Georgia Tech
Toughest challenge: Graduating from Georgia Tech when you're not so smart
Hidden talent: Instrument-rated pilot
Hobbies: Teaching cycle classes
What I'd tell a recent graduate: Enjoy being your age. Every age has its own rewards.
Bucket list: A monthlong trip in an RV to places I've never been
---
Penelope McPhee
President and Director
Arthur M. Blank Family Foundation
As its president, Penelope McPhee directs the Arthur M. Blank Family Foundation's focus on fostering opportunities for children and youth and enhancing the quality of life in Atlanta and beyond. One of the largest family foundations in the region, the Blank Foundation has made grants totaling nearly $350 million since its formation in 1995. Previously McPhee led the grant-making programs for the Knight Foundation in Miami. In her career as a television producer, she won five Emmys.
Education: Wellesley College, Columbia University (MS)
Hometown: Louisville, Kentucky
Notable achievements: Author of text for the pictorial histories Martin Luther King Jr.: A Documentary: Montgomery to Memphis (1976) and King Remembered (1986)
Why I chose this work: Tikkun olam—to repair the world
Best advice received: At age nine or 10, when I couldn't sleep because I was worried about an unfinished school assignment, I woke my mom in the middle of the night and she said, "If something is keeping you awake, get out of bed and take care of it."
---
Carol R. Naughton
President
Purpose Built Communities
Carol Naughton is president of Purpose Built Communities, a nonprofit dedicated to breaking the cycle of poverty in urban neighborhoods nationwide. She previously served as executive director of the East Lake Foundation and general counsel for the Atlanta Housing Authority, where she played an instrumental role in revitalizing traditional public housing communities into economically viable, self-sustaining, mixed-income communities. Naughton was a key member of the leadership team that transformed AHA into a national leader in community development.
Education: Colgate University, Emory University School of Law (JD)
First job: Camp counselor at Tawasentha Park in New York
Best advice received: When someone offers to help, let them.
Favorite book: To Kill a Mockingbird by Harper Lee
Bucket list: Alaska
---
Michelle Nunn
President and CEO
CARE USA
Michelle Nunn joined CARE USA as president and CEO in 2015, introducing an ambitious strategy to reach 200 million people by 2020. Nunn has devoted her career to public service, cofounding the volunteer-mobilization organization Hands On Atlanta, growing it into a national network, and overseeing its merger with the Points of Light Foundation. She served as CEO of the resultant organization, Points of Light—the world's largest dedicated to volunteer service—from 2007 to 2013.
Education: University of Virginia, Harvard University (MPA)
First job: Park ranger. I operated the elevator of the Washington Monument one summer!
Toughest challenge: Entering into the political arena in my run for U.S. Senate in 2014 was the hardest thing I have ever done. And it was awfully tough to lose. Fortunately, I had family and friends to lift me up and put things in perspective.
Hidden talent: I am still pretty good at basketball and can sometimes beat my 15-year-old in H-O-R-S-E!
---
Keith T. Parker
President and CEO
Goodwill of North Georgia
Keith T. Parker is president and CEO of Goodwill of North Georgia, one of the largest nonprofit organizations in the Southeast. It spans a 45-county territory, operating 60 stores, 58 donation centers, and 13 career centers. Store revenue enables Goodwill to connect tens of thousands of North Georgians to jobs every year. Before joining Goodwill in 2017, Parker served as CEO of transit systems in several cities, including San Antonio, Charlotte, and, most recently, Atlanta.
Education: Virginia Commonwealth University (MURP), University of Richmond (MBA)
Notable achievements: Member of the Department of Homeland Security's National Infrastructure Advisory Council since 2016, American Public Transportation Association Outstanding Public Transportation Manager (2015), Texas CEO of the Year (2011 and 2012)
Why I chose this work: I love the purity of Goodwill's mission to put people to work. Nothing changes a person's life more than finding sustainable employment.
First job: Cutting grass
Favorite pastime: Playing with my five-year-old son
---
Mary Ann Peters
CEO
The Carter Center
Mary Ann Peters joined the Carter Center as CEO in 2014, overseeing a global workforce in the implementation of projects in global health, conflict resolution, democracy, and human rights. Previously she was provost of the U.S. Naval War College and dean of academics at the College of International and Security Studies at the George C. Marshall European Center for Security Studies in Germany. A career diplomat, she served as U.S. ambassador to Bangladesh from 2000 to 2003.
Education: Santa Clara University, Johns Hopkins School of Advanced International Studies (MA)
Why I chose this work: Who could resist working for an organization that embodies commitment to human rights, compassion for those less fortunate, and the determination to help the poorest people improve their own lives?
First job: Blowing up helium balloons at the zoo in Grand Rapids
Favorite Atlanta place to visit: The Flying Biscuit Cafe for breakfast
Bucket list: A really good view of the northern lights
---
Alicia Philipp
President
Community Foundation for Greater Atlanta
When Alicia Philipp joined the Community Foundation for Greater Atlanta in 1977, the philanthropic anchor institution had $7 million in assets. Today, with $1.1 billion under management, it provides grants to organizations in 23 counties with the goal of strengthening the Atlanta region. Philipp leads a team focused on providing quality services to donors and innovative leadership on community issues.
Education: Emory University, Georgia State University (MBA)
Why I chose this work: It chose me! I was in the right place at the right time. I never imagined back then that this would become my life's work, but looking back I wouldn't change a thing.
First job: The one I still have!
Few people know: I have completed three sprint triathlons.
Inspiring person: Longtime civic leader Dan Sweat
Favorite TV show: Grace and Frankie
---
Helen Smith Price
President of The Coca-Cola Foundation
Vice President, Global Community Affairs of The Coca-Cola Co.
Helen Smith Price is vice president of global community affairs for the Coca-Cola Co. and president of the Coca-Cola Foundation, which has awarded more than $1 billion in grants to support sustainable community initiatives around the world since its inception in 1984. Price was previously the foundation's executive director; she came to the Coca-Cola Co. in 1993 as corporate external affairs director. She's licensed as a certified public accountant in Georgia.
Education: Spelman College, Clark Atlanta University (MBA)
Hometown: Atlanta, Georgia
---
Jonathan T.M. Reckford
CEO
Habitat for Humanity International
Under the leadership of CEO Jonathan T.M. Reckford, Habitat for Humanity International has greatly expanded its impact, serving 125,000 individuals annually when he arrived in 2005 to 3.5 million per year in 2017. Before coming to Habitat, Reckford was executive pastor at Christ Presbyterian Church near Minneapolis. He spent much of his earlier career in executive and managerial positions at for-profit companies including Goldman Sachs, Marriott, Walt Disney, and Best Buy.
Education: University of North Carolina at Chapel Hill, Stanford Graduate School of Business (MBA)
Notable achievements: Member of the board of the Federal Reserve Bank of Atlanta, the Council on Foreign Relations, and the World Economic Forum's Urban Steering Committee; author of the book Creating a Habitat for Humanity: No Hands but Yours
Why I chose this work: I believe that a safe, decent, affordable home is the foundation for a better life for a family.
First job: Delivering the Chapel Hill newspaper beginning in fifth grade
---
Gary M. Reedy
CEO
American Cancer Society
As CEO of the American Cancer Society, Gary Reedy oversees more than 4,700 employees and 1.5 million volunteers, and is working to double the organization's annual research funding, to $240 million, by 2021; ACS already runs the country's largest nonprofit cancer research program. Before becoming CEO in 2015, Reedy was a longtime volunteer leader at ACS. He spent 37 years in healthcare business and advocacy, most recently as worldwide vice president of governmental affairs and policy at Johnson & Johnson.
Education: Emory & Henry College
First job: Newspaper delivery boy
Hidden talent: I write right-handed and play sports left-handed.
What I'd tell a recent graduate: Always follow your passion.
Favorite Atlanta place to visit: Centennial Olympic Park—a reminder to always be Olympian in our efforts to eliminate cancer
---
James H. Reese
President and CEO
Atlanta Mission
Atlanta Mission president and CEO James Reese considers it a privilege to see lives altered every day, and witness people coming off the streets, asking for help, and finding their way out of homelessness and into a new life. Prior to Atlanta Mission, he was CEO of Randstad North America, chief operating officer of the Honey Baked Ham Co. and CCCi, and division vice president of Frito-Lay. He also managed General Foods' Maxwell House Coffee plant and cofounded First Coast Manufacturing Association, which today includes more than 300 Florida manufacturers. Reese is a board member of the Chick-fil-A Foundation, D&W Fine Pack, and Matchstic; he's chair of the Association of Gospel Rescue Missions and a past member of the board of the American Staffing Association.
Education: Western Michigan University
Notable achievements: Rebranding of 70-year-old organization to Atlanta Mission, capital expansion at Atlanta Mission's facility (Potter's House), acquisition of Atlanta Day Shelter for Women and Children, execution of a new client-focused services model
First job: Collection Agency
---
Laura Turner Seydel
Chairperson
Captain Planet Foundation
Laura Turner Seydel, an environmental advocate and eco-living expert, is chairperson of the Captain Planet Foundation, which seeks to inspire and empower generations of environmentally aware children. She cofounded and is board chair of Mothers and Others for Clean Air and cofounded Chattahoochee Riverkeeper. As a director of the Environmental Working Group, she works to limit toxic chemicals in food, air, water, and consumer products. Seydel also serves on the boards of her family's foundations, including the Turner Foundation.
Education: Oglethorpe University
Hometown: Atlanta, Georgia
Why I chose this work: I believe it is our moral responsibility to protect the natural systems that support all life—our water, air, biodiversity, and land. We must create a sustainable and healthy future for our children and future generations.
Hobbies: Horseback riding, travel
Favorite books: Drawdown: The Most Comprehensive Plan Ever Proposed to Reverse Global Warming, edited by Paul Hawken, and Last Child in the Woods: Saving Our Children from Nature-Deficit Disorder by Richard Louv
---
Steve Stirling
President and CEO
MAP International
As president and CEO of MAP International since 2014, Steve Stirling helps provide life-saving medicine to 14 million people around the world each year. His passion is personal: As an infant in South Korea, Stirling contracted polio, which could have been prevented by a vaccine. He previously worked for pharmaceutical companies including Johnson & Johnson and American Home Products, and for the nonprofits World Vision, Heifer International, and ChildFund International.
Education: Cornell University, Northwestern University Kellogg School of Management (MBA)
Why I chose this work: I transitioned from the corporate world to nonprofits in order to be a voice for voiceless children who need help in life.
Best advice received: All things are possible.
Toughest challenge: Overcoming obstacles related to having polio
Few people know: I took a dog-mushing class at the University of Alaska.
Bucket list: Visiting Israel
---
Cati Diamond Stone
Executive Director
Susan G. Komen Greater Atlanta
Cati Diamond Stone is the executive director of Susan G. Komen Greater Atlanta, one of the largest Komen affiliates in the U.S. She joined in 2013, three years after being diagnosed with stage 3 breast cancer. Under Stone's leadership, Komen Atlanta has grown to serve more than 3 million people and was named Komen Affiliate of the Year in 2015. Previously a litigation attorney, she changed careers after learning that a drug that made her survival possible was funded by Komen.
Education: University of Southern Mississippi, University of Alabama School of Law (JD)
Hometown: Guntersville, Alabama
Notable achievements: Ford Motor Company Warriors in Pink Model of Courage (2014 to present), WNBA Atlanta Dream Inspiring Woman Award (2014)
First job: Waitress at the Chicken Shack in my hometown
Best advice received: From a wise friend: "Be bold in the care of yourself."
What I'd tell a recent graduate: When it comes to your career, don't follow the money. Follow your heart.
---
Jason Ulseth
Riverkeeper
Chattahoochee Riverkeeper
A Georgia native who grew up fishing and boating on the Chattahoochee River, Jason Ulseth developed an early love for the waterway and the natural environment. In 2015 he took on the role of riverkeeper for the Chattahoochee Riverkeeper organization, serving as spokesperson and lead advocate for river protection. Previously he was CRK's technical programs director. Ulseth also serves as the group's patrol boat captain and is licensed as a merchant marine officer by the U.S. Coast Guard.
Education: University of Georgia
Hidden talent: I can juggle swords.
What I'd tell a recent graduate: Public speaking is not as hard as you think it is.
Favorite Atlanta place to visit: Chattahoochee River National Recreation Area
Bucket list: Catching a record brown trout
---
RELIGION
Peter S. Berg
Senior Rabbi
The Temple
Peter Berg became senior rabbi of the Temple, a Reform synagogue in Atlanta, in 2008—the fifth such leader since 1895. An advocate for social change, he is committed to teaching, building community, and addressing the needs of his congregants. Berg is president of the Atlanta Rabbinical Association and serves as a chaplain for the Georgia State Patrol. He serves on numerous boards and works with advocacy groups on issues including civil rights, the death penalty, gun safety, and hate crimes.
Education: George Washington University, Hebrew Union College-Jewish Institute of Religion (MA and rabbinic ordination)
Hometown: Ocean Township, New Jersey
First job: Cashier at a thrift store
Hobbies: Skiing
Favorite travel destination: Jerusalem
Who'd play me in a biopic: Actor and filmmaker Peter Berg
---
Plemon T. El-Amin
Imam Emeritus
Atlanta Masjid of Al-Islam
Plemon El-Amin became imam of Atlanta Masjid of Al-Islam in 1985, growing its membership from 200 to more than 2,000; it's now one of the largest and most progressive mosques in the country. A leader in Atlanta's interfaith community and a close aide to the late W. Deen Mohammed, El-Amin is former director of Sister Clara Mohammed Elementary School and W. Deen Mohammed High School. He converted from Christianity to Islam in the wake of the Vietnam War.
Education: Harvard University
Hometown: Atlanta, Georgia
---
John Foster
Senior Pastor
Big Bethel African Methodist Episcopal Church
A former academic who taught electrical engineering and computer science at institutions including Tuskegee University and Morehouse College, John Foster brought technological advances like live video and audio streaming to Big Bethel AME Church, where he serves as senior pastor. He's also focused on enhancing youth and young-adult ministries. Foster previously served as pastor for AME churches in Georgia, North Carolina, and Texas, and has held administrative positions including vice provost, dean, and department head at various academic institutions.
Education: Tuskegee University, Interdenominational Theological Center (MDiv), Stanford University (MS, PhD)
Hometown: Cincinnati, Ohio
---
Louie Giglio
Pastor
Passion City Church
Louie Giglio is pastor of Passion City Church and the founder of the Passion movement, which aims to bring a spiritual awakening to college-aged people. In 2017, a Passion gathering at the Georgia Dome drew more than 55,000 students, and every year the movement seeks young people to fill venues in praise. The core Passion scripture is Isaiah 26:8: "Yes, Lord, walking in the way of your laws, we wait for you; your name and renown are the desire of our hearts." Giglio is the author of five books.
Education: Georgia State University, Southwestern Baptist Theological Seminary (MDiv)
Hometown: Atlanta, Georgia
---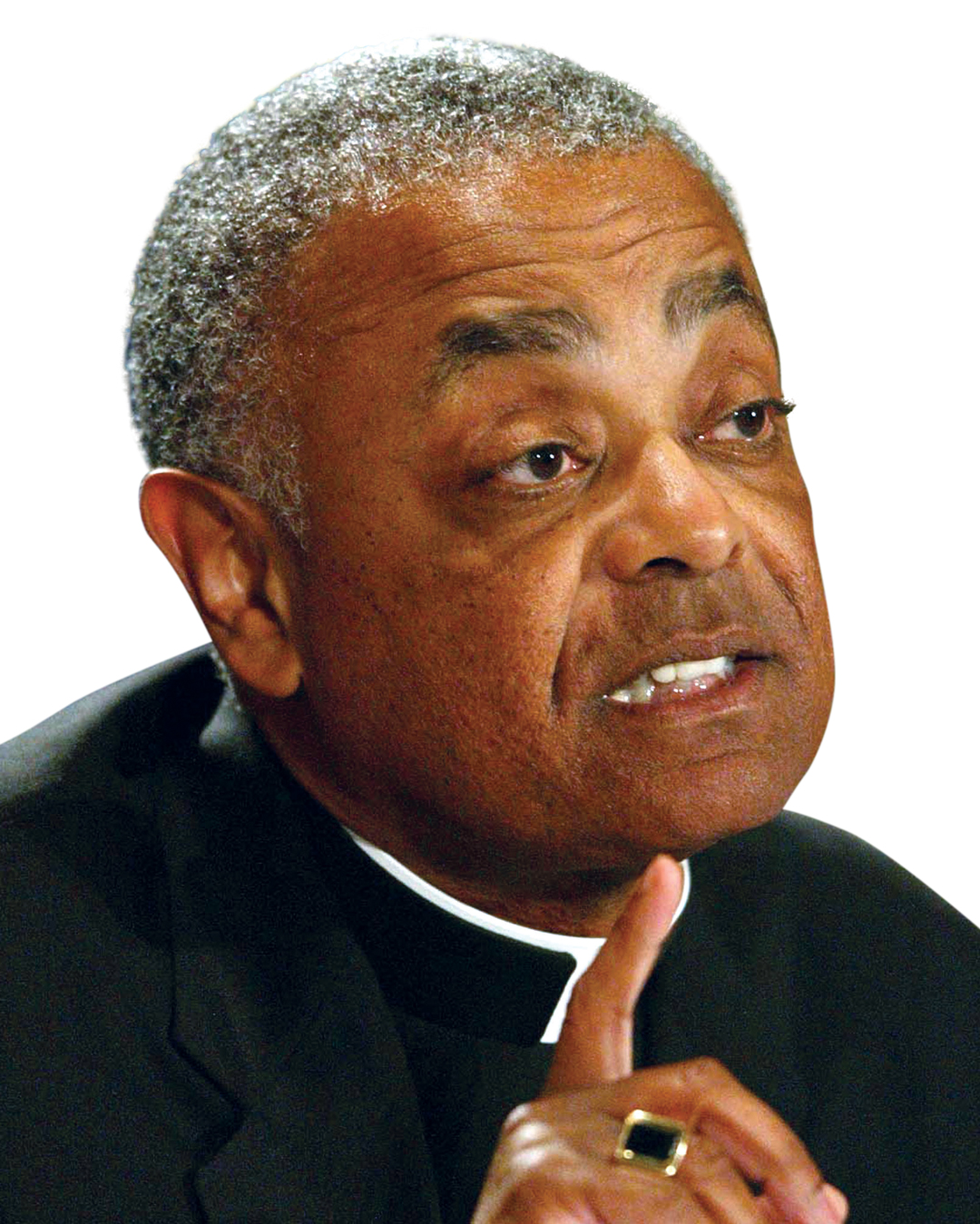 Wilton D. Gregory
Archbishop
Archdiocese of Atlanta
In 2004, Pope John Paul II appointed Wilton D. Gregory as the sixth archbishop of the Archdiocese of Atlanta, which has grown to 1.2 million Catholics and 103 parishes and missions under his leadership. Gregory was previously bishop of the Diocese of Belleville, Illinois. In 2001 he was elected president of the U.S. Conference of Catholic Bishops—the first African American to hold the position. In that role, he helped create a policy to protect children from abuse.
Education: Loyola University Chicago, University of Saint Mary of the Lake, Pontifical Liturgical Institute (SLD)
Hometown: Chicago, Illinois
Notable achievements: Catholic Common Ground Initiative Cardinal Joseph Bernardin Award (2006), Saint Louis University Great Preacher Award (2002), nine honorary doctoral degrees
---
Richard Kannwischer
Senior Pastor
Peachtree Presbyterian Church
Richard Kannwischer became senior pastor of Peachtree Presbyterian Church in 2017, taking on the leadership of the largest Presbyterian congregation in metro Atlanta. Before coming to Atlanta, Kannwischer served as lead pastor at Saint Andrew's Presbyterian Church in Newport Beach, California. He has served as a trustee of all undergraduate and graduate schools he attended.
Education: Trinity University, Princeton Theological Seminary (MDiv), Fuller Theological Seminary (DMin)
Hometown: Waco, Texas
Why I chose this work: To help reveal the delight and impact of a life with God
Best advice received: From former professor Dallas Willard: "God's primary aim is not getting us into heaven as much as getting heaven into us."
First job: Magic store assistant—like Steve Martin
Few people know: I used to teach tennis and be in a country-and-western dance troupe.
---
Bernice A. King
CEO
Martin Luther King Jr. Center for Nonviolent Social Change
A global thought leader, orator, and peace advocate, Bernice A. King advances her parents' legacy as CEO of the Martin Luther King Jr. Center for Nonviolent Social Change. Since taking the helm in 2012, she's guided an expansion of the center's Nonviolence365 education and training initiative, engaged young people around the country in interactive virtual talks, launched a series of Beloved Community conversations on difficult racial issues, and updated the King Center campus.
Education: Spelman College, Emory University (MDiv, JD)
Notable achievements: Spoke in her mother's stead at the United Nations at age 17, spearheaded the global event Let Freedom Ring and Call to Action to commemorate the 50th anniversary of the 1963 March on Washington, authored Hard Questions, Heart Answers
First job: Summer camp counselor
Best advice received: Don't make a decision in anger.
Favorite travel destination: Paradise Island, Bahamas
---
Eric M. Robbins
President and CEO
Jewish Federation of Greater Atlanta
Eric Robbins came to the Jewish Federation of Greater Atlanta in 2016 with a vision to increase its relevance in the community and share its inspirational story. For the previous 12 years he led Camp Twin Lakes, a network of camps for children with serious illnesses and other life challenges. Robbins directed a strategic planning process that led CTL to add additional sites and a working farm and increase camper capacity by 50 percent.
Education: Georgia State University, Yeshiva University (MSW)
Notable achievements: Georgia State University Alumni of the Year (2017), Atlanta Business Chronicle Who's Who in Nonprofits (2014, 2015, 2016), Leadership Atlanta class of 2009
Toughest challenge: Cancer
Few people know: I was in a Subaru commercial.
What I'd tell my 18-year-old self: Don't do anything different. Follow your dreams!
Favorite Atlanta place to visit: The Varsity
---
Andy Stanley
Senior Pastor
North Point Ministries
Andy Stanley cofounded the nondenominational North Point Community Church in Alpharetta in 1995 with a vision of creating churches that "unchurched people love to attend." It's now the second-largest church in the nation. North Point Ministries encompasses six churches in the metro Atlanta area and a global network of more than 70 churches. Stanley's online messages and sermons are accessed over a million times a month, and he's the author of more than 20 books.
Education: Georgia State University, Dallas Theological Seminary (MA)
Notable achievement: Named one of the 12 "most effective preachers in the English-speaking world" in a national survey by the George W. Truett Theological Seminary of Baylor University
---
Raphael G. Warnock
Senior Pastor
Ebenezer Baptist Church
Raphael Warnock became senior pastor of Ebenezer Baptist Church, the spiritual home of Martin Luther King Jr., in 2005. At age 35, he was the youngest person ever to assume the position at the historic congregation, which was founded in 1886. Under his leadership, Ebenezer has added more than 4,000 new members and enhanced and expanded its facilities. In recognition of his activism, Warnock's footprints were placed on the International Civil Rights Walk of Fame in 2016.
Education: Morehouse College, Union Theological Seminary (MDiv, MPhil, PhD)
Notable achievements: Delivered the closing prayer at the 2013 Presidential Inaugural Prayer Service and the sermon for the White House Easter Prayer Breakfast in 2016; author of The Divided Mind of the Black Church: Theology, Piety, and Public Witness
---
Bryant Wright
Senior Pastor
Johnson Ferry Baptist Church
In 1981, when Bryant Wright became the first pastor of what would become Johnson Ferry Baptist Church in Marietta, his congregation had just 20 families. Today it has more than 7,300 members and seven Sunday-morning worship services. Wright is founder and chairman of Right from the Heart Ministries, which provides inspirational messages and sermons on radio, television, and the internet, and the author of six books. He was president of the Southern Baptist Convention from 2010 to 2012.
Education: University of South Carolina, Southern Baptist Theological Seminary (MDiv)
Inspiring person: Jesus and His Great Commandment: "You shall love the Lord your God with all your heart, and with all your soul, and with all your mind."
First job: Paperboy for the Atlanta Journal-Constitution
Toughest challenge: The challenge of being the founding pastor of a church with no staff, no land, and no building
What I'd tell a recent graduate: Discover and fulfill God's will for your life. The world will be better for it.
---
Robert C. Wright
Bishop
Episcopal Diocese of Atlanta
Robert C. Wright is the 10th bishop of the Episcopal Diocese of Atlanta, which encompasses 116 worshipping communities in North and Middle Georgia. He has been a vocal opponent of the death penalty and an advocate for Medicaid expansion, and he addressed the Georgia legislature on gun control. Wright helped establish the Absalom Jones Center for Racial Healing. Before his election as bishop in 2012, he served as rector of Saint Paul's Episcopal Church in Atlanta.
Education: Howard University, Virginia Theological Seminary (MDiv)
Lesson learned: The best evidence of strength is the combination of perseverance wrapped in genuine kindness.
Hidden talent: I am a certified aircraft mechanic with an FAA license.
Hobbies: Rebuilding old cars
Favorite book: The Fire Next Time by James Baldwin
What I'd tell a recent graduate: Reach out! Ask questions! Relax and stay positive.
Bucket list: A trip to Ethiopia
---
Michael Youssef
President
Leading the Way
In 1988, Michael Youssef created Leading the Way ministry "for people living in spiritual darkness to discover the light of Christ." What began as a small, Atlanta-based radio ministry now transmits across the globe in 25 languages on television as well as the radio. Youssef also founded the evangelical congregation Church of the Apostles in 1987 with fewer than 40 adult members; today it has a congregation of 3,000. He is the author of more than 30 books.
Education: Moore Theological College, Fuller Theological Seminary (ThM), Emory University (PhD)
---
LEGENDS
Billye Aaron
Originally an English teacher, Aaron launched her TV career in 1968 as a cohost for WSB's Today in Georgia, which made her the region's first African American woman to cohost a daily, hourlong talk show. She also held many leadership positions with the Atlanta branch of the United Negro College Fund, helping launch the Mayor's Masked Ball. After retiring in 1994, she and her husband, baseball icon Hank Aaron, started the Hank Aaron Chasing the Dream Foundation to help low-income children pursue their educations.
Sally Bethea
Bethea was the founding director and riverkeeper of Chattahoochee Riverkeeper for two decades—helping downstream communities sue the City of Atlanta and forcing it to clean up the river. She has served on the national boards of Waterkeeper Alliance and River Network, the Georgia Board of Natural Resources, and EarthShare of Georgia.
Bill Bolling
Bolling founded the Atlanta Community Food Bank in 1979 and directed the organization until 2015. During his tenure, the Food Bank distributed more than half a billion pounds of groceries across 29 Georgia counties. As a charter member of Feeding America, the national network of food banks, he also helped launch food banks across the country.
Jimmy Carter
The 39th president of the United States, Carter won the Nobel Peace Prize in 2002. A longtime supporter of Habitat for Humanity, he and his wife, Rosalynn, founded the Carter Center in 1982 to promote human rights and ease suffering around the world. He is the author of more than 30 books.
Rosalynn Carter
Carter is a longtime advocate for mental health, caregiving, early childhood immunization, human rights, and conflict resolution. A cofounder of the Carter Center with her husband, former president Jimmy Carter, she created and leads the Center's Mental Health Task Force. She also heads up the board of the Rosalynn Carter Institute for Caregiving at her alma mater, Georgia Southwestern State University, in Americus, Georgia.
Ann Q. Curry
Curry purchased Coxe Curry & Associates, a fundraising consulting firm, from prior owner Frankie Coxe in 1993, and helmed it until 2015. She has also held leadership positions with the League of Women Voters, the board of Research Atlanta, and Atlanta-Fulton Public Library. Still actively advising many clients, her major campaigns have included the $325 million Greater Grady campaign for the Grady Health Foundation, Spelman College's $150 million campaign, and the Piedmont Park Conservancy's $41.2 million expansion.
Ingrid Saunders Jones
Currently national chair of the National Council of Negro Women, Jones was formerly a senior vice president of the Coca-Cola Co. and directed many of the company's philanthropic efforts, including overseeing contributions of more than $460 million for community initiatives.
Joseph Lowery
An ordained Methodist minister, Lowery became involved in the early days of the civil rights movement. He helped lead the 1965 Selma to Montgomery March and worked with Dr. Martin Luther King Jr., Ralph David Abernathy, and others to form the Southern Christian Leadership Conference (SCLC). He continued to serve the organization, retiring as president and CEO in 1998.
Bernie Marcus
A cofounder of Home Depot, Marcus retired in 2002 and has devoted himself to many philanthropic causes. He founded the Israel Democracy Institute, a nonpartisan think tank in Israel, as well as the Marcus Autism Center in Atlanta. In 2002 Marcus gave $3.9 million to the Centers for Disease Control and Prevention to create an emergency anthrax response center. He also spearheaded the Georgia Aquarium.
Charles H. "Pete" McTier
For many decades, McTier led the Robert W. Woodruff Foundation and several other Atlanta foundations funded by the corporate and bottling arms of Coca-Cola. He played a role in the creation of Centennial Olympic Park and the Chattahoochee River Greenway, as well as supporting the Woodruff Arts Center, Central Atlanta Progress, Emory University, and more.
C.T. Vivian
As a member of the Southern Christian Leadership Conference, Vivian participated in the Freedom Rides and was appointed to the executive staff by Dr. Martin Luther King Jr. He later trained ministers at the Urban Training Center in Chicago and as dean of divinity at Shaw University Seminary. In 2008, he founded the C.T. Vivian Leadership Institute. He received the Presidential Medal of Freedom in 2013.