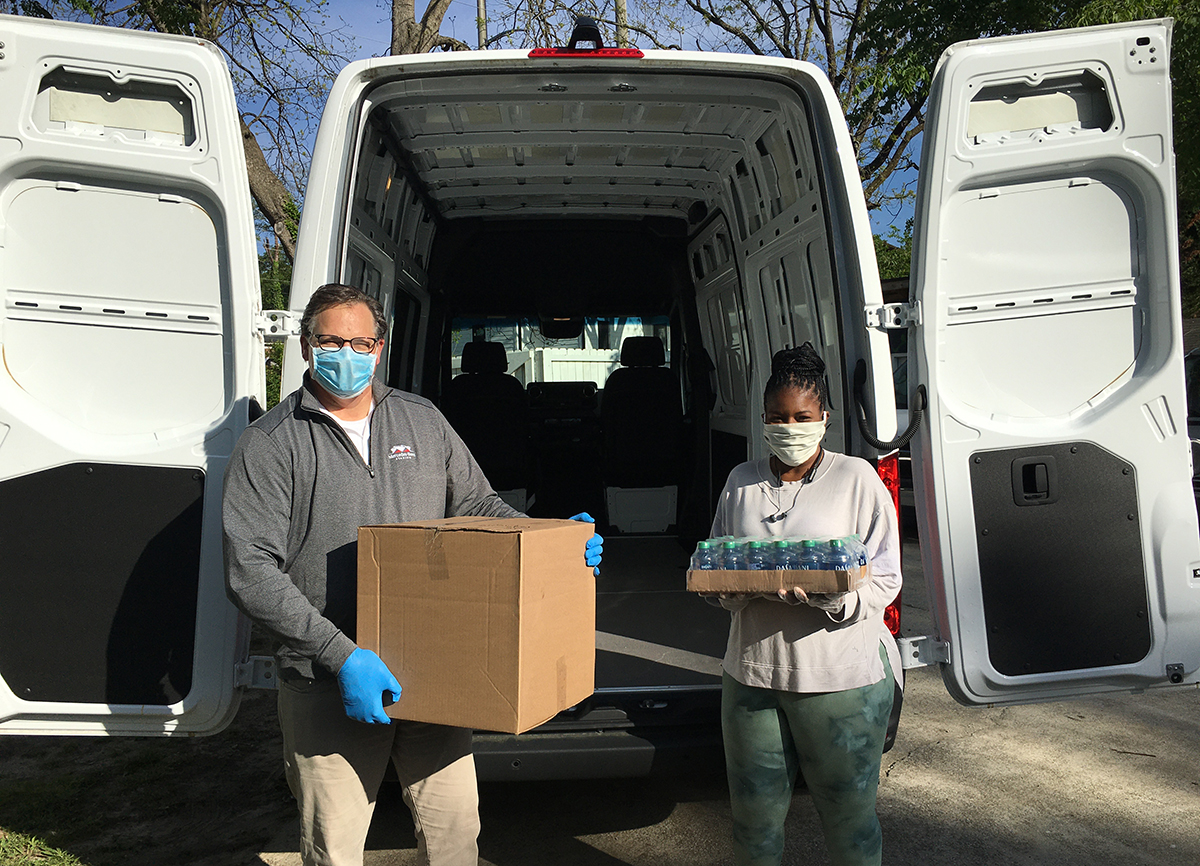 On Friday, Atlanta Public School announced four-day weeks and VA nurses protested. Here's your Saturday morning update:
• There are now 17,432 confirmed COVID-19 cases in Georgia, 1,064 more cases than yesterday morning. 668 people have died, 51 more than yesterday morning. 3,395 have been hospitalized. 71,693 tests have been conducted. [GA Dept. of Public Health]
• We know that due to a severe lack of testing, many more Georgians have contracted COVID-19 than the more than 17,000 cases recorded by the health department. The same is true for deaths—until this week, state officials were only counting those who died with a confirmed COVID-19 diagnosis. Symptomatic patients who died before they could be tested were not counted. Now, however, the CDC has released new guidelines that instructs states to count probable cases as well as confirmed cases as COVID-19 deaths, which Georgia will adopt. Having proper numbers—in both cases and fatalities—is crucial for knowing how bad the spread is in Georgia and necessary for officials to safely plan to re-open the state. [AJC]
• Atlanta Public Schools Superintendent Meria Carstarphen announced that seniors will finish the school year on May 1, while other students will remain in school until May 22. The school system will also switch to a four-day week beginning Monday. [AJC]
• Nurses protested outside Atlanta VA Hospital Medical Center on Friday, calling for more personal protective equipment. The president of the Georgia Nurses Association has asked the governor to help them provide $250 hazard payments every two weeks to nurses, EMTs, paramedics, and support staff. [AJC]
• Mercedes-Benz's US headquarters is re-purposing its cafeteria to make and donate 7,000 meals to families in need. The company is also donating nine Sprinter vans to Atlanta Public Schools, Open Hand, and Second Helpings to help those organizations deliver even more meals. [Mercedes-Benz USA press release]
• Lyft has launched a pilot program called Essential Deliveries, where Lyft drivers deliver meals, groceries, medical supplies, and other necessities to nonprofits, government agencies, healthcare providers, and businesses. [Lyft]
• What happens when you lose your best coping mechanism during a pandemic? Our health columnist Christine Van Dusen penned this essay about why she misses gyms and fitness studios, and why adjusting to online workouts has been a difficult process.
• Hawks fans can now pre-order officially licensed team face masks. Proceeds from the sales go to Feeding America, and online sports shop Fanatics will also donate a mask for every one sold. [Fanatics]
• This weekend would have been the annual Dogwood Festival, but the Piedmont Park tradition has since been tentatively moved to August 7-9. If you want to still shop the artists who would have been there, you can find a list here. [Dogwood Festival]