Home
Authors
Posts by Myrydd Wells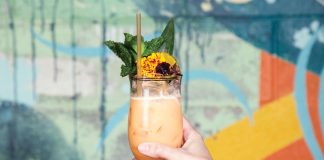 Comforting takoyaki at Daisuki Sushi Izakaya, a home away from home at the General Muir, freezer isle parathas, the colorful Thai Tea-ña Colada at Talat Market, and more favorites from across the metro
Takeoff, the Grammy-nominated rapper who made up one-third of Atlanta superstar group Migos, was killed early Tuesday morning at a bowling alley in Houston, Texas. A celebration of life will be held at State Farm Arena at noon on November 11 at State Farm Arena.
Part museum, part "immersive" experience, Harry Potter: the Exhibition features several props and costumes from the Harry Potter and Fantastic Beasts films, reproductions of iconic set pieces (think the door to the Chamber of Secrets or Harry's cupboard under the stairs), and interactive elements throughout. Here's what to know before you go.
United is one of seven MLS clubs participating in the MLS Ultraboost x COPA collaboration, which will launch September 13 at 11 a.m. online. The sneakers, designed to evoke Copa cleats with a leather upper, are mostly black with embroidered red stripes, a white sole, and plenty of ATLUTD symbols.
Dragon Con 2022 was a return to form after last year's reduced crowd. Here are the trends, events, and new additions we noticed while attending this year's convention.
See Lady Gaga take over Truist Park, relax at the Grant Park Summer Shade Festival, and more things to do this weekend in Atlanta, August 25-28, 2022.
Want to vote in Georgia's May 24, 2022 primary election? The last day to register to vote in the May 24 primary is April 25, 2022. Be sure to double-check your registration status online or submit your new registration today.
This year's semifinalists include Kamayan ATL, pastry chefs Claudia Martinez and Jen Yee, and chefs Kevin Gillespie, Todd Richards, Jason Liang, Craig Richards, and Joey Ward.
On Saturday, at an event for season ticket holders at Piedmont Park, Atlanta United unveiled its Forest Kit which honors the city's famous tree canopy.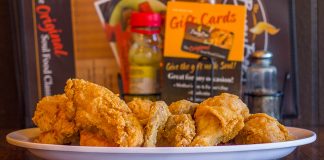 The James Beard Foundation awarded Atlanta's historic Busy Bee Cafe with a 2022 America's Classics Award. The award is given to "locally owned restaurants that have timeless appeal and are beloved regionally for quality food that reflects the character of its community."