Some politicians follow their gut when taking action. Others follow the votes. Michael Thurmond follows the flowchart.
Take the case of the wacky water bills. When Thurmond became DeKalb CEO in January 2017, residents of Georgia's fourth most-populous county had been complaining for years about wildly inaccurate water bills: One homeowner who got a $2 million water bill was told by officials simply to ignore it.
With the county already under a court-ordered consent decree to upgrade its antiquated sewer system, Thurmond tackled the billing issue the way he approaches most complex problems: He graphed it out, identifying bureaucratic snafus, equipment failures, and resource shortfalls. It took two years, but the CEO says the root causes have been fixed. Just last year, the once corruption-plagued water department that couldn't issue reliable bills or avoid sewage spills when Thurmond took office surprised critics by winning a statewide award for wastewater operations.
"I resisted calls to fire the whole department or take other drastic actions when I came in because I believe most people want to do good work if you can get the process back on track," he says. "I'm strategic. I like to measure twice and cut once."
Thurmond is aware that some DeKalb residents—and politicians—would prefer he move faster to address the beleaguered county's many problems, from sluggish economic development to lagging transit growth to violent crime. But, sitting in his corner office on the sixth floor of the Manuel Maloof administrative building overlooking downtown Decatur, the trim 67-year-old CEO defends his deliberate management style with a smile.
"You don't call Michael Thurmond for easy fixes," he says. "You call me when the house is on fire."
No one can dispute that the longtime Tucker resident has a long history of putting out fires. Thurmond was a lawyer and former state legislator from Athens in 1994 when then Governor Zell Miller tapped him to guide the state's Division of Family and Children's Services through the challenges posed by new federal "workfare" mandates in which many aid recipients were required to find jobs. He leveraged that success to earn three terms as Georgia labor commissioner, making history as the first non-incumbent black person elected to statewide office.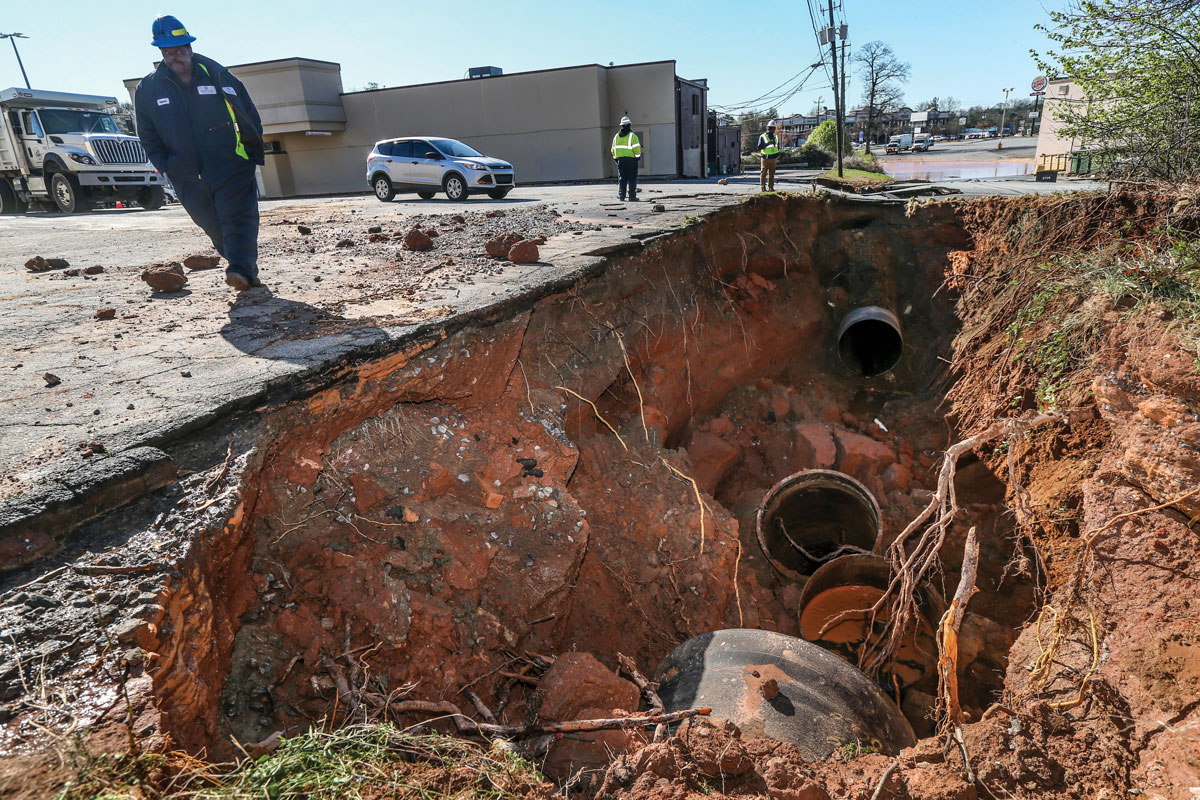 But after a failed run for the U.S. Senate in 2010, Thurmond settled into private law practice until he was pulled back into the limelight. This time, the DeKalb Board of Education asked him in 2013 to rescue the school district from the threat of losing accreditation, thanks to years of financial mismanagement and erratic leadership. When he stepped down as interim superintendent two years later, Thurmond had helped turn a $14 million deficit into a $92 million surplus, awarded teacher raises for the first time in six years, and set the system on the path to full accreditation a few months later.
So, when he ran for DeKalb CEO in 2016, it's little wonder that voters overwhelmingly chose Thurmond to lead a county that had been wracked by years of corruption, political scandal, and bureaucratic mismanagement—and had seen its previous elected CEO, Burrell Ellis, convicted in 2015 of attempted extortion and perjury. (His conviction was later overturned, after an appeals court ruled he had not received a fair trial.)
Faced with an array of crises—a dispirited and often dysfunctional county workforce, newly formed cities siphoning off tax revenues, and those leaky sewers—the new CEO saw himself in the role of an air-traffic controller. Most urgent was fast-tracking more than $280 million in sewer improvements after years of false starts—although Thurmond concedes the county won't meet the court-imposed deadline this June, which could either result in fines or forgiveness, depending on DeKalb's success in making its case to the judge. Then came building the county police force back to full strength; reversing the government's ailing finances to produce, at last count, a $110 million budget surplus; battling widespread blight by tearing down derelict properties; and passing a sales tax to repave roads, replace fire stations, and renovate parks. Most recently, Thurmond oversaw contract negotiations for county ambulance services, which can mean the difference between life and death for residents.
He's optimistic that infrastructure projects will spur economic growth in DeKalb's flagging southern half and confident that his efforts to reform the government will curb what had been a mad dash to create new cities following the incorporations of Dunwoody, Brookhaven, and Stonecrest. Two additional proposed cities in north and south DeKalb, which have so far stalled in the state legislature, could cost the county a combined $56 million in tax revenue, according to a recent study.
As he nears the end of his first four-year term, Thurmond's popularity with voters and other local politicians suggests he's been largely successful in turning around the negative perception many folks had of the government as corrupt or inept. DeKalb's newest commissioner, Lorraine Cochran-Johnson, says she believes the CEO has restored credibility and stability to the county. The criticism heard most often of Thurmond is that he's slow in addressing problems, to which he paraphrases a quote by Einstein that sums up his management style: "If I had an hour to solve a problem, I'd spend the first 55 minutes determining the proper question to ask, because then I could solve it in less than five minutes."
The author of two books on black history in Georgia who describes himself as something of a nerd, he's up by 5:30 every morning to spend a few minutes on research or writing—he's working on another book about Georgia founder James Oglethorpe—before heading into the office.
"The big myth is that being DeKalb CEO is a political job," he says. "It's only 10 percent politics; the rest is managing 6,000 employees and a bunch of departments."
Still, Thurmond has long been considered one of Georgia's most adept politicians, an engaging, charismatic speaker with a compelling life story: The son of an illiterate sharecropper who was raised in a house without indoor plumbing, he attended segregated schools in Clarke County, but became the only black politician in the Southeast elected in a majority-white district. Which is why he's being coaxed by Democratic strategists to run—again—for U.S. Senate.
Thurmond is noncommittal. "I'm not just after a title. I want to be where I can be of the greatest service," he says. "I'm not at the peak of this summit yet."
This article appears in our April 2020 issue.