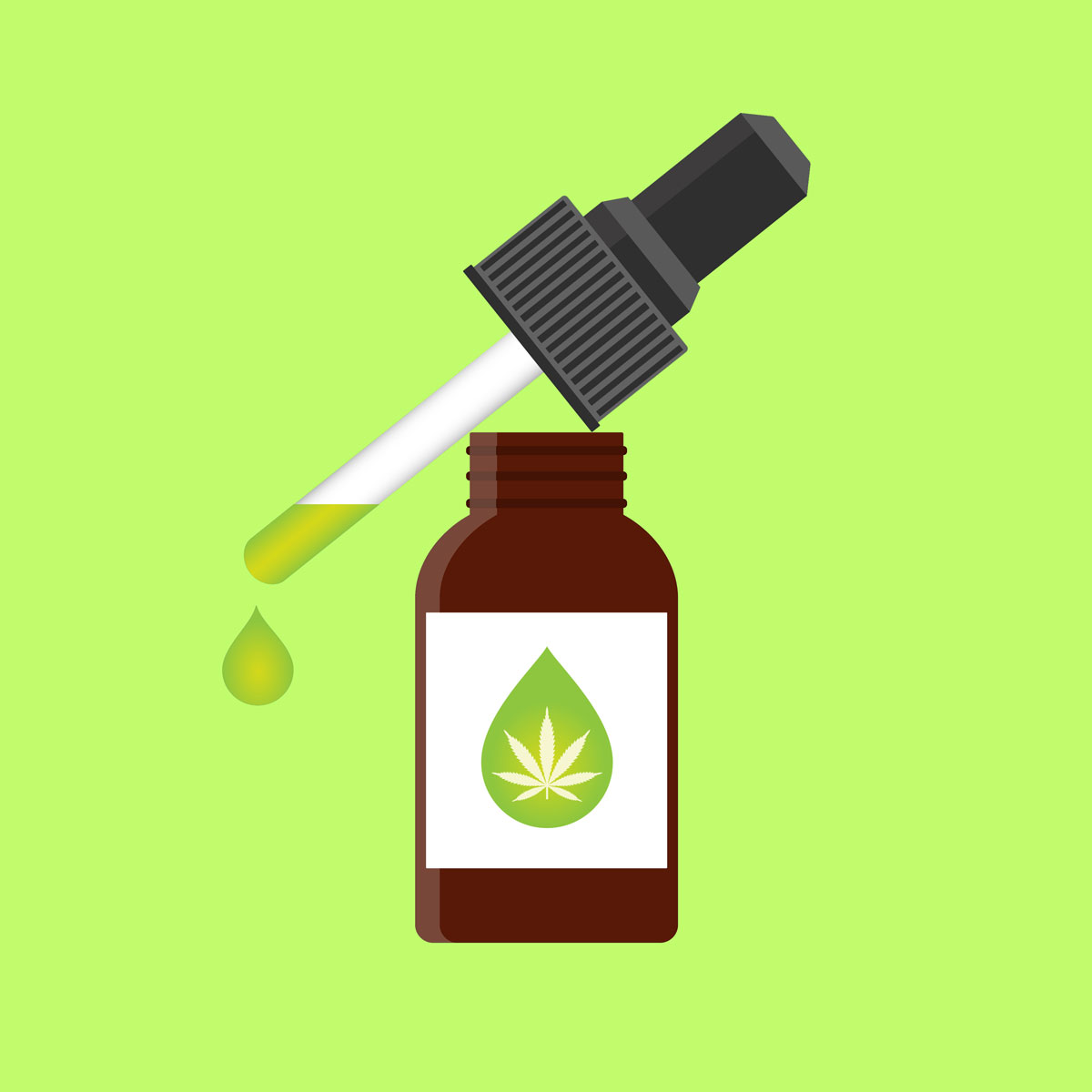 Four years ago, Governor Nathan Deal signed into law Haleigh's Hope Act, which made low-THC cannabis oil legal to use by those with certain medical conditions. However, as it was still against the law to buy or grow marijuana in the state, it was virtually impossible to obtain the oil in Georgia. Patients were forced to buy cannabis oil in legal states such as Colorado, then violate federal law by transporting it across state lines. Essentially, medical marijuana was a legal substance that was illegal to obtain.
On April 17, Governor Brian Kemp alleviated some of medical marijuana's legal purgatory by signing House Bill 324. The law solves a lot of problems for the state's more than 9,500 registered medical marijuana patients, but there is still a lot that needs to be sorted out before patients will be able to legally get state-sanctioned cannabis oil in their hands. Here's what you should know:
So what does this law do?
The law makes it legal to produce and distribute low-THC oils in Georgia. It does this by allowing six private companies and two state universities—the University of Georgia and Fort Valley State University—to grow marijuana and produce medical cannabis oil in Georgia. Two of the private companies will be able to grow cannabis on up to 100,000 square feet of space, and the other four will have up to 50,000 square feet—totaling to roughly 9 acres.
While it's not clear where exactly these production facilities will be, the law says they cannot be within a 3,000-foot radius of a school or church, and dispensing licensees cannot be located within 1,000 feet of those places. The production facilities will be guarded tightly—the minimum requirements include 24/7 video monitoring, intrusion detection, logs detailing everyone who access the facilities, and security guards. The law also recommends that these businesses include at least 20 percent participation by minorities, women, and veterans—but does not require it.
As for distribution, pharmacies will be allowed to sell low-THC oil if they're licensed by the State Board of Pharmacy. This includes CVS, Walgreens, and the like. Private dispensaries—and production facilities—will have to be approved by the Georgia Access to Medical Cannabis Commission. More on that below.
What does the law not do?
It doesn't go much into logistical specifics. Who are these six private companies and where will they be located? How much will low-THC oil cost? And how much will all of this cost taxpayers? We don't know.
But all of those answers will be determined by the Georgia Access to Medical Cannabis Commission, a seven-member board that will be appointed by the governor, lieutenant governor, and speaker of the house. The commission will grant licenses to distribution companies and the six production companies, be responsible for setting up the standards for how low-THC oil will be cultivated and distributed, and will work with the Georgia Bureau of Investigation to make sure marijuana doesn't end up in the wrong hands.
Basically, the commission will be responsible for all the nuts and bolts of how to smoothly get the drug into patients' hands.
What exactly is "low-THC" oil?
It's an oil that contains less than 5 percent of tetrahydrocannabinol (THC)—the hallucinogenic compound that produces a "high"—by weight. By comparison, legalized strains of recreational marijuana in California usually hover around 18 percent, but can reach as high as 27 percent. The key ingredient in medical marijuana is cannabidiol, or CBD. This doesn't give a "high," but, when used in conjunction with THC, it can help people with epilepsy, appetite loss or eating disorders, chronic pain, nausea, Parkinson's disease, and other conditions. If you've heard about the CBD oil craze, there are key distinctions between it and medical marijuana. CBD oil is harvested from hemp (which, unlike marijuana, is legal in Georgia) and contains trace amounts of THC—not enough to have medicinal uses or get you high.
How much low-THC oil can I have?
One person can only possess up to 20 fluid ounces of low-THC oil. The law lists punishments for possessing more—and it gets intense. If you have:
21-160 fluid ounces: 1-10 years of jail time, up to $50,000 fine
161-31,000 fluid ounces: 5-10 years of jail time, up to $100,000 fine
31,001-154,000 fluid ounces: 7-15 years of jail time, up to $250,000 fine
More than 154,000 fluid ounces: 10-20 years of jail time, up to $1 million fine
Who can qualify for medical marijuana? How do I get it?
You'll have to have a pretty serious condition before you'll be considered. First, you will have to go through the Georgia Department of Public Health to get a Low THC Oil Registry Card. To qualify, you have to be a resident of Georgia for at least one year and have a significant case of one of these conditions or diseases:
Epilepsy or a seizure disorder
Crohn's disease
Mitochondrial disease
Tourette's syndrome
Autism spectrum disorder
Epidermolysis bullosa
In hospice program
Intractable pain
Post-traumatic stress disorder
Severe or end stage:

Cancer
Amyotrophic lateral sclerosis
Multiple sclerosis
Parkinson's disease
Sickle cell disease
Alzheimer's disease
AIDS
Peripheral neuropathy
Then, you'll have to go to a physician who will verify you meet the criteria to get low-THC oil. A physician does not actually prescribe the oil, but just verifies that you have one of the qualifying conditions, according to the Georgia Department of Public Health. Once your information is submitted to the Georgia DPH, it is reviewed, and, if you're approved, you will receive a low THC-oil registry card. The card lasts two years, so once it expires, you'll have to be approved by a physician again to continue receiving medication.
So what does Georgia have to do next? When will I be able to get state-sanctioned medical marijuana?
Don't expect it within in a few weeks. Or a few months. It'll probably be well over a year before state-sanctioned low-THC oil gets going. The law doesn't go into effect until July 1. Then the state needs to appoint members of the Georgia Access to Medical Cannabis Commission, review applications and approve licenses to dispensaries and six production companies, create regulations, and, obviously, grow marijuana.
However, the bill does say that the commission could purchase low-THC oil from other states and distribute that to pharmacies. Whether or not it does that will be decided by the commission.
Why did it take so long to pass this law?
The Georgia General Assembly was at arms about how to produce marijuana in the state in a way that wouldn't lead to getting the plant in the wrong hands. In the four years since medical marijuana was made legal to possess, Governor Nathan Deal signed laws expanding what conditions could be treated with low-THC oil, but he and other legislators refused to pass bills to allow in-state production of the drug because they didn't have enough security measures to prevent abuse.
Opponents of the current law, including sheriffs and religious groups, fear it isn't narrow enough, saying the supply is too high for the number of patients and it could start a slippery slope leading to legalization of marijuana and a glassy-eyed population.
Another headache was the fact marijuana is illegal under federal law, meaning a law allowing in-state cultivation is technically illegal.
Wait, is Georgia's law illegal?
According to federal law (the Controlled Substances Act), marijuana is a schedule 1 drug. This is the harshest classification, defining it as having a high chance for abuse and having no medical value—putting it in the same class as heroin and LSD, and more dangerous than schedule 2 cocaine and meth. So technically, marijuana of any sort is illegal under federal law. But in 2013, as states such as Colorado and Washington began legalizing recreational marijuana usage, the Department of Justice issued guidelines for how the DEA should manage conflicts with state laws regarding marijuana—basically saying it's not a priority for DEA agents.
Am I allowed to grow my own marijuana?
If you are not one of the six companies and two universities selected to grow marijuana, then no, you should not. Marijuana is still very much illegal in Georgia. Growing pot is a felony that can carry hefty punishments of more than 30 years in jail and hundreds of thousands of dollars in fines.