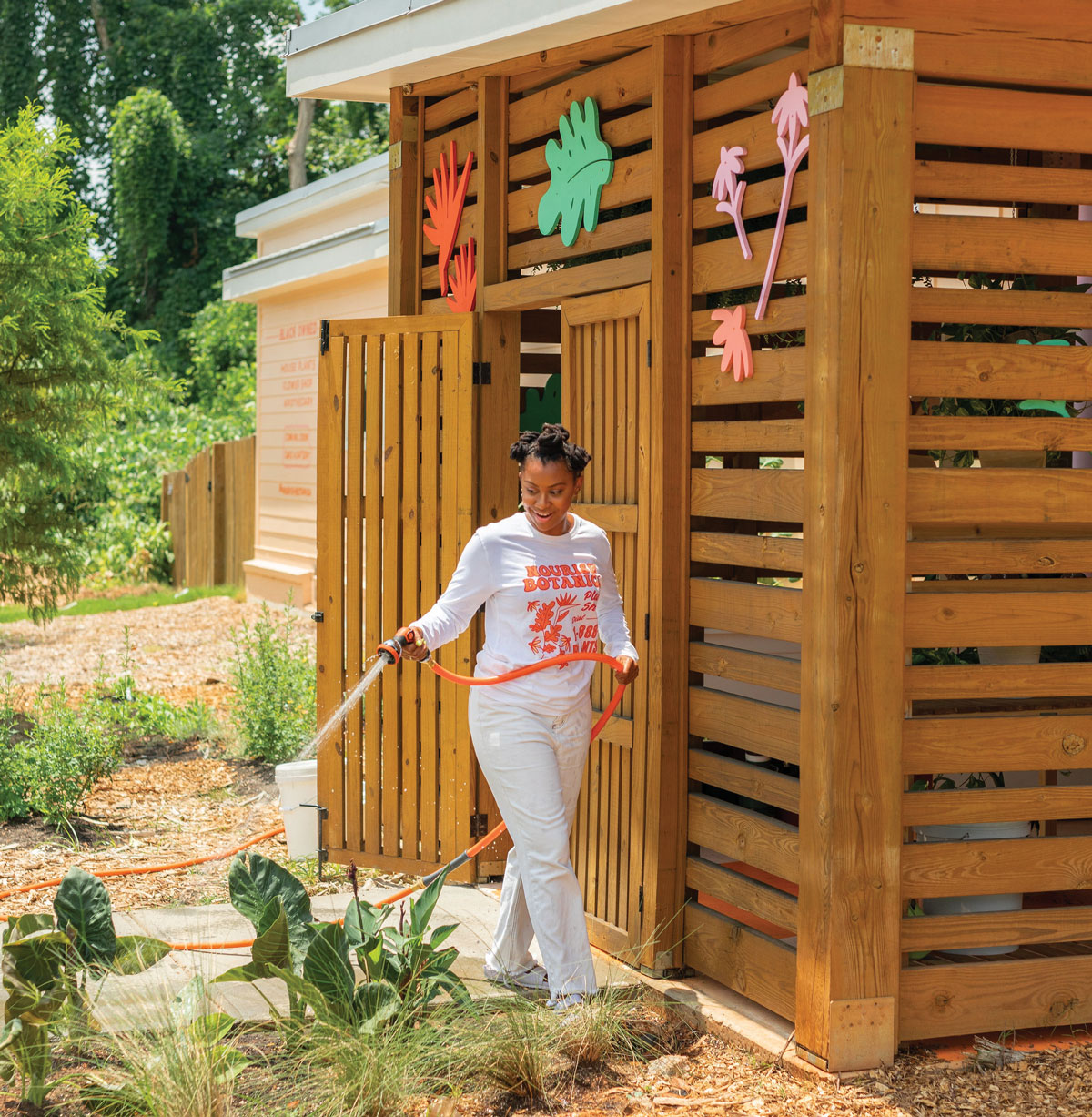 Joyland is a historic South Atlanta neighborhood not far from Atlanta Technical College and an unpaved section of the BeltLine's Southside Trail. It was named after a short-lived amusement park that opened here in 1921 to serve Black residents, who were excluded from nearby whites-only Lakewood Fairgrounds—site of today's film studios and Lakewood Amphitheatre. By the early 1950s, developers were building spec homes here—two-bedroom residences sold for $6,275. The community was chartered and recognized by the state in 1959.
"Joyland has one of the oldest Black civic leagues in the city of Atlanta, and it's been led by some of the city's most civic-minded Black residents," says Ken Akbar, the group's president, whose father once filled the same role. Akbar lives in the home his parents purchased in 1958, where he and his eight siblings grew up. He spent 26 years in California, working in various safety-related professions, before returning to Georgia.
"When I came home in 2017, this community, unfortunately, like many communities around Atlanta, was in disarray. It had gone a number of years without leadership or representation," says Akbar. He's stepped up to reconnect, restore, and advocate for the community.
What's to love?
Nourish Botanica
Artist and business owner Quianah Upton was researching food insecurity when she discovered Joyland. Upton, who owns Nourish Botanica, a pop-up business that sells handmade dried floral bouquets, opened a brick-and-mortar here last year. She sells plants, hosts floral arrangement events, and has plans to open a cafe that serves juices, teas, and zero-proof cocktails made with herbs and flowers grown on-site.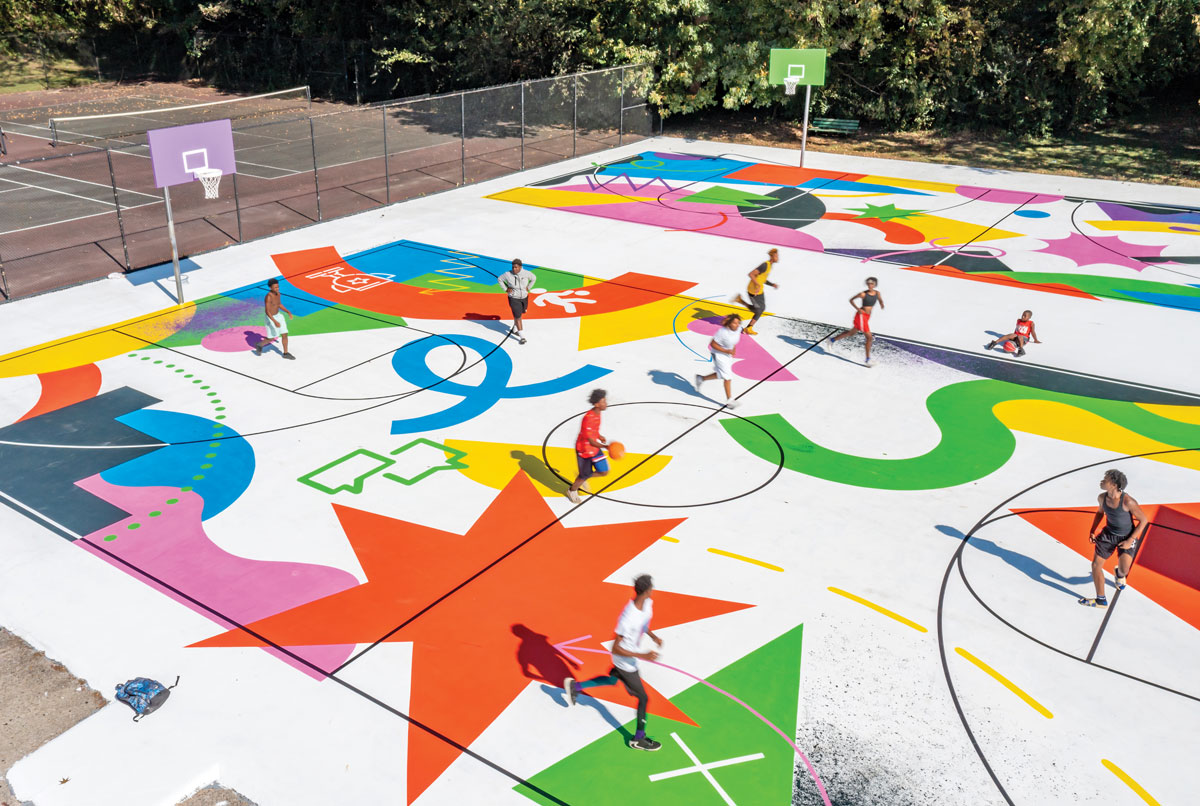 Arthur Langford Jr. Park
Located on the former amusement park site, this public greenspace was renamed in 1995 for the late Arthur Langford Jr., a Joyland resident, Georgia senator, and member of Atlanta City Council. It became home to Atlanta's second official skate park. Other facilities include a playground, tennis court, baseball field, and basketball court—which was recently revamped by SCAD students, who brightened the playing surface with a mural by alum Emily Eldridge.
The Community
Akbar, Upton, and others are working to build up the community of about 200 homes. Nourish Botanica recently hosted a neighborhood festival; there, Akbar organized a program called "A Seat at the Feet of the Elders," where five longtime residents shared their memories. They have also begun work on a community garden.
Louise Watley Library
The library opened in 2016 and has since become an essential gathering location for neighbors. For example, Devon Caraway, a new resident, offers a free ACT prep course at the library. "Ken knocked on my door the day I moved in," she says of Akbar, who welcomed her and helped facilitate her involvement in the community.
The History
The amusement park lasted only a few years, likely becoming a casualty of the Great Depression. No artifacts remain on-site. However, its namesake neighborhood has a rich legacy. "This is where a huge shopping plaza used to sit," says Akbar, gesturing toward the library. "It had a grocery store almost the size of Kroger, Black eateries, a barbershop, and a doctor's office on one side. On the other side, we had another long plaza. This community, some 40 years ago, was self-sustained. We didn't have to leave the community for anything."
This article appears in our January 2023 issue.