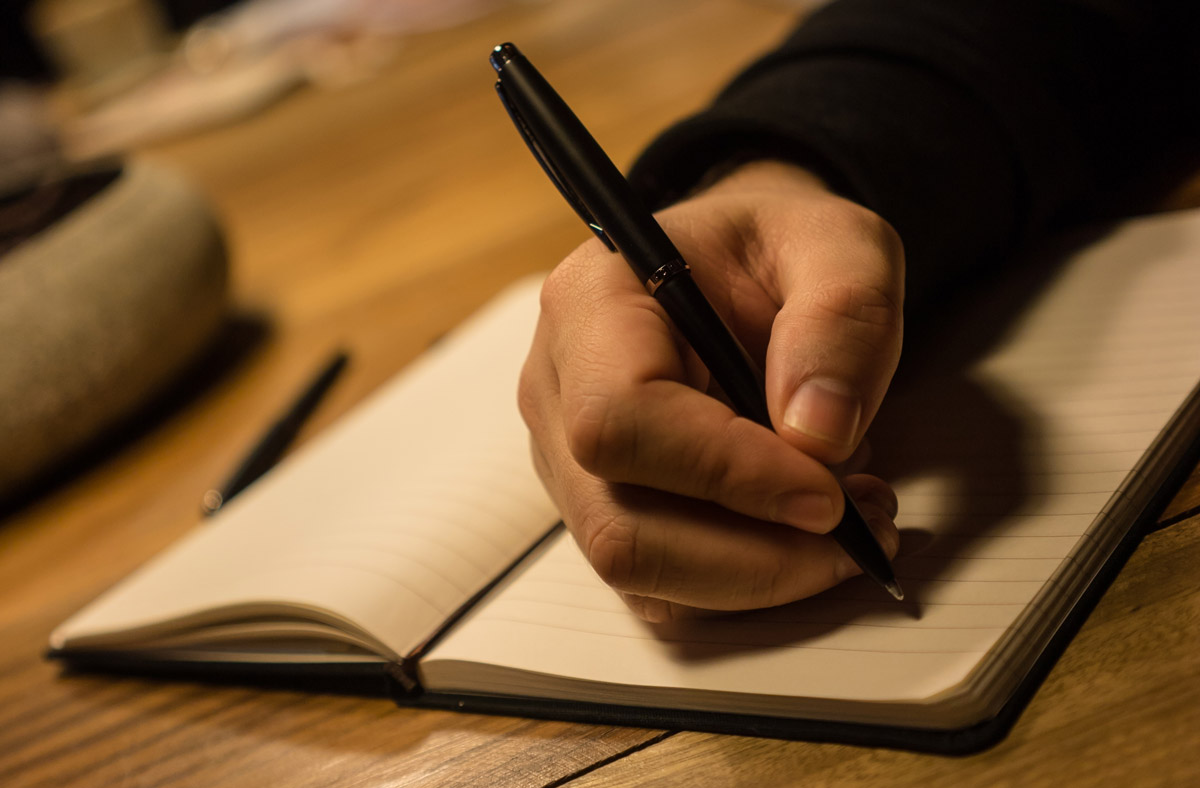 Launched in 2014 by former Georgia poet laureate Judson Mitcham, in collaboration with the Georgia Council for the Arts, the Georgia Poet Laureate's Prize is an annual program designed to encourage works by teen writers. It is open to all students in grades 9 through 12. Read more about its inception here and meet the 2021 winners and finalists below, selected by state poet laureate Chelsea Rathburn.
Winner
"When You Wish Upon A Star"
By Aanika Eragam
I.
In the backyard, evening splits yolk-like over the sea of switchgrass.
A lone dandelion shoots up from the porch slats. I crush it in my fist &
blow. I am thinking about Mother, about Unborn Sister,
about storks that chuck babies from the sky into eager arms—
the homes they miss, or the baskets that are empty to begin with.
Winter two years before I was born, Mother cast a wish on a star
long dead, and that is why I am the eldest
instead of Leela whose sonogram
she still keeps in a shoe box.
II.
Father once told me of his grade school days spent scaling rooftops.
All to steal glances at the lone television on the block, flickering in his
neighbor's window like wildfire. Now, action films drone, and I imagine he sees
a supernova in every fight scene, a jaw shattering  into a million constellations,
colliding with another's knuckle, the space where his fist could've been.
He says there's no use pining but hurries to the theater every weekend,
basks in the screen's glare like sunshine on a cold afternoon.
III.
Once a month, Cousin calls to ask if she can visit, says she can't stand
the empty cavern of her one-bedroom apartment in Detroit,
the wedding band glinting on her finger like the scales of a python coiled
tight around prey it will not kill, but choke. She's forgotten the slope of
her husband's face, my cousin. Like last year, his visa denied. I picture them
both as mantids: eyes bulbous, upturned, fingers clasped & reaching.
Same sky, same prayer.
IV.
On the porch steps now, I thumb the lines fraying like
roots on my palm, gaze at the freckled expanse of night.
Trace constellations:      Orion.        The Little Dipper.
Can't decide which part of this poem I hate the most:
the way they sigh or the way they hope, the way they
hold my gaze like a promise, like something they're
owed.
Aanika Eragam is a senior at Milton High School. She is the 2021 Atlanta Youth Poet Laureate, and her work has been recognized by the Scholastic Art & Writing Awards, Bennington College, and the Vermont College of Fine Arts. Outside of writing, she is passionate about history and enjoys baking. She is grateful for her teachers, mentors, and family for their support.
---
Finalists (alphabetical by author's last name)

"A Letter to The Monster"
By Josephine Almond
Inspired by Mary Shelley's Frankenstein; or, the Modern Prometheus
I am afraid that you will never know love.
No, that's not it.
I think I'm afraid that you will.
The world is a cruel place, you know, and it is cruelest to the ones it doesn't understand.
I'm not saying they're right. But this kind of stuff happens all the time.
It's not that you're not special- all eight feet and terrifying, impossible, alive!
I mean, the sight of you could make a grown man faint with fright.
In a sense, you can't really blame them.
They're in the wrong, for sure, don't mistake me, but have you seen yourself lately?
Society is a river. You are a rock.
Rocks stick up, stand out, break up the flow a little bit.
But the river wears them down, little by little. Softens the sharp parts.
Then you can't even see the rock anymore.
You—you stick out, buddy.
And that's what I'm so worried about.
I think you will know love.
I think you'll look at the river, so massive and powerful, and so, so beautiful.
You'll see the river, and you'll fall in love with it.
But you're a rock. I'm sorry, but that's how it is.
You're a rock, and it doesn't matter how sharp or strong you are. The world will break you
down.
That does scare me. Quite more than your fearsome face ever did.
Even now, they still don't understand.
They're still calling Frankenstein the monster instead of the man.
Josephine Almond is a sophomore at Walton High School in Marietta. She reads a lot and writes a little (sometimes the other way around), and when she's not doing either of those, she is listening to music or playing cello in the school orchestra.
---
"That Field of Butterflies You Can't Stop Thinking About"
By Katie Griffin
feet meant for flowers land on your hand,
there's nothing wrong with collapsing under the weight of being 17 and aching to be
who you were at 7
the wings were the most important part,
A mess sea of orange and black spots trying to cover up all of the green
the grass isn't greener on the other side if you cannot see it
(why won't they let you see it?)
is it as green as the apple candy you hate so much
or so dead it rivals the night sky you cannot help but long for?
you cannot tell because
hundreds of writhing fluttering butterflies cover the ground
cover your hands
cover the flash of your mother's camera,
tell her to stop get a good angle because one day you will forget this moment,
it will be nothing but a page in an album that you don't flip through
nothing but a feeling of sadness content when you look at a monarch,
nothing but
you promised you would remember so
take a picture in your mind,
*SNAP*
(do not forget to make the noise, tongue against side teeth, pull your mouth tight)
and pray to a god you don't believe in
that you will never grow up past this moment
Katie Griffin is a 17-year-old student at North Springs High School in Sandy Springs. She has adored writing poetry since middle school, and cannot thank her friends and teachers enough for encouraging her to continue. When she is not writing, she's busy designing, building, and acting with Troupe 4389, and making the BEST cheesecake. Ever. Her poetry can/will also be found in This Time Around (Eber & Wein publishing) and American High School Poets "Of Faith and Inspiration".
---
"September Break"
By Isabel Liu
I. The first time is a collection of pigments—
skies like chipped paint &
small, pointy rocks to throw at
your little brother's best friend.
Seaweed and cigarettes littering the shore,
shackling your ankles & choking the pigeons
scrounging for a bite to eat.
I find ants in my swimsuit.
everything is noisy and the gray horizon goes on
forever and ever and ever
II. The second time is sinful, raw dissonance
caked in the crumpling ocean.
They say once you're lost you're never found,
& I suddenly find myself wishing that I, too could
be an oyster in the ocean, my shell
slammed shut because a girl needs her privacyー!
Forgive me, the salt has gotten to my head.
III. The third time is when you get used to it,
because you always notice the blunders first.
Don't you remember this? Remember plastic cups
under sand dunes? Remember the volleyball games
you used to fantastically lose? You've already inhaled
the conversations and laughter of everyone next door,
you busybody. In the rotting wood cabin with a leaking roof
the plaid curtains flutter with a breeze you can practically
taste on your tongue.
I love you, I love you, I love you
I love you starfish ornaments and glass mason jars.
I love you sand peppered hair and dead fish on the deck.
I love you cacophonous tide and folded paper plates.
I love you, I miss you!
Isabel Liu is a sophomore at Wheeler High School in Marietta. In addition to writing poetry and short stories, she loves playing guitar, reading classic literature, and going on runs. She forever appreciates her teachers, friends, and family for supporting her academic and writing journey.
---
"The Familiar Sound of Black Grief"
By Khayla Truitt
"Free at last, free at last, thank God Almighty we're free at last."
FREEDOM: the power or right to act, speak, or think as one wants without hindrance or restraint.
FREEDOM: the state of not being imprisoned or enslaved.
FREEDOM: the state of being physically unrestricted and able to move easily.
FREEDOM: the state of not being subject to or affected by (a particular undesirable thing).
FREEDOM. The kind that makes you lift your voice and sing
FREEDOM is not a compromise
It is not a marathon of lows and highs
The only priceless thing that still costs
And we pay in the familiar sound of black grief
The sound that bleeds from our ears onto our pillows at night
A sound that questions if it's worth the fight
We build ourselves up
Just to get torn back down
And we're spun around and around and around
We drown
In an endless battle for lives
Countless killings of the fathers, the children, the wives
A bullet. A noose. A fire set ablaze.
Their names become memories in a cloud of dark haze
Again we hear the familiar sound of black grief
It is music that falls on deaf ears
So we wipe away our tears and say
"Look how far we've come"
Only to await the next killing and play
"Who's still not numb?'
Khayla Truitt is a junior at the Rainey-McCullers School of the Arts in Columbus, where she majors in creative writing. Her writing focuses on intersectional identity across all modes of writing (poetry—informal and slam, prose, and dramatic writing), including a short film, No Warning, No Charge, for her Medical Humanities course, and an essay titled "AAVE vs. Internet slang: Muzzling Black Voices," which won third place in the Susan Schley Gristina Prize for Expository Essay in the Carson McCullers Literary Awards at Columbus State University. Khayla thanks her creative writing director of three years, Molly Kay Wright, for bringing her amazing opportunities and heavily supporting her process. When not writing, Khayla enjoys traveling with friends, babysitting, and making videos. She hopes to finish writing and publishing a poetry book collection by age 18.