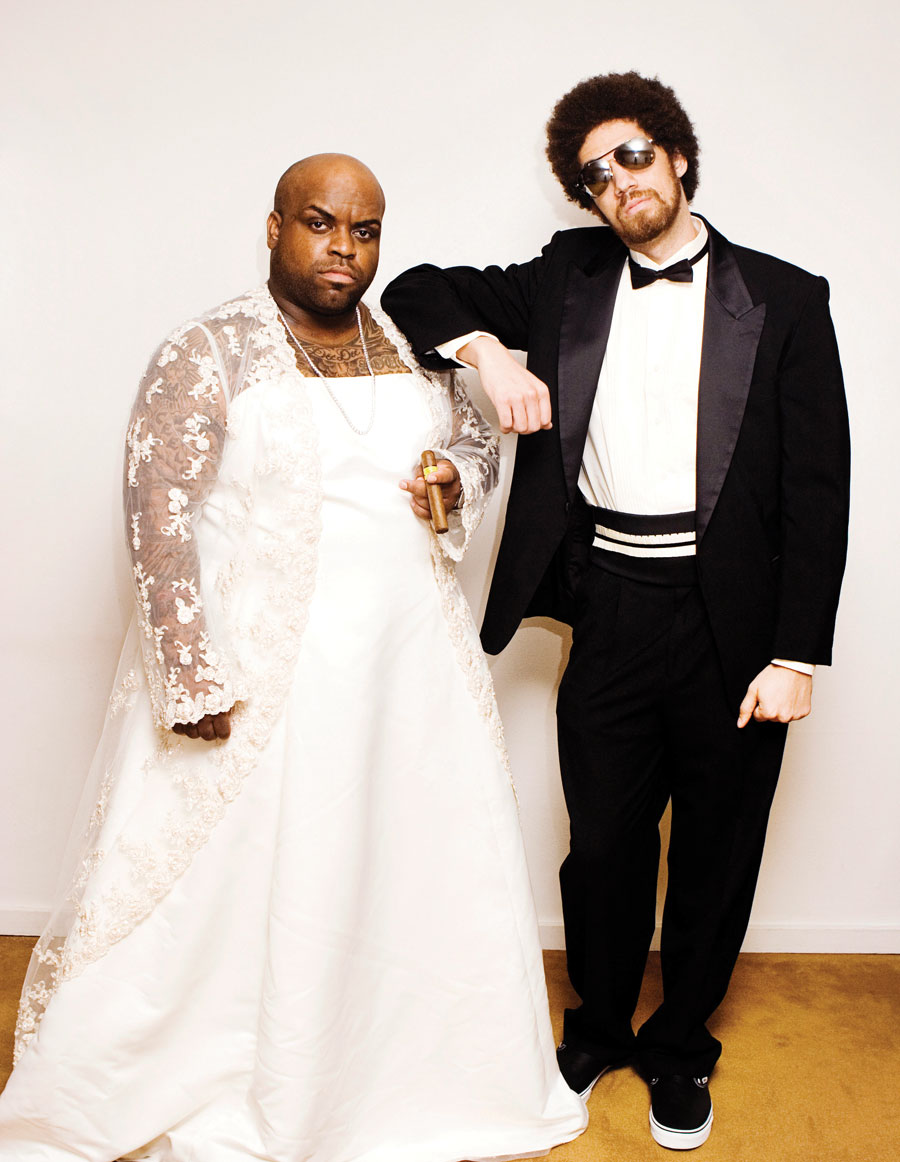 Divorced, unsigned, and struggling with depression, CeeLo Green had nothing left to lose. A few years earlier, Goodie Mob's de facto frontman, entering his 30s, had stepped away from the group after 1999's World Party, a critically panned party-rap album far removed from the social commentary for which the hip-hop group was known. For his first solo album, Green reinvented himself with flashy, freaky retro R&B; for his second, he sought hit-making help from star producer Timbaland. Neither sold well. Then, in 2004, after four years with Arista Records, Green severed his label ties altogether.
"Necessity is the mother of invention," Green says. "I needed shelter. I needed solace." Solace, in this case, looked like Gnarls Barkley.
In Atlanta's hip-hop history—from Kilo Ali's booming bass and OutKast's updated soul and funk, to the programmed 808s of trap from countless others—the psychedelic, spaghetti western–sampling Gnarls Barkley is often overlooked. But the duo's first single, "Crazy," an accidental pop success released 15 years ago this month, forged new territory for the city's music scene. Their debut album, St. Elsewhere, would win a Grammy and go platinum, but its path to success was winding.
Green, who grew up in Atlanta, first met Danger Mouse, a onetime University of Georgia radio DJ, in 1998, when Danger's rap group won a contest to open for Goodie Mob and OutKast in Athens. Six years later, as a young producer, Danger was gaining notoriety for blending Jay-Z's Black Album with the Beatles' "White Album" to create his own Grey Album. It was around that time that he and Green reconnected through a side project, and, in 2004, Danger gave Green a CD featuring what would become a founding sound for their own group: Gnarls Barkley.
Lead single "Crazy" reflected the duo's mood at the time—but especially how Green himself was feeling, he says now: "I was willing to die. And it's no coincidence I've come / and I can die when I'm done. That could have meant when I'm done with this song, when I'm done with the album, when I'm done being myself."
"CeeLo recorded his vocals for that record in my crappy little studio off Cheshire Bridge Road, in this tiny room with the bare minimum of gear," says Ben H. Allen, Green's engineer at the time. "I don't think anybody knew how big it was going to be."
At a time when music styles were firmly siloed, St. Elsewhere broke genre convention, covering songs like "Gone Daddy Gone," an '80s alt rock–blues mashup. "When Black artists make music that's different from what's normally considered a Black music form, it's spoken of and written about as if it's a deliberate attempt to be different," Danger Mouse told Spin in 2006. "Like these artists couldn't possibly have these elements in them naturally, like it's something unnatural."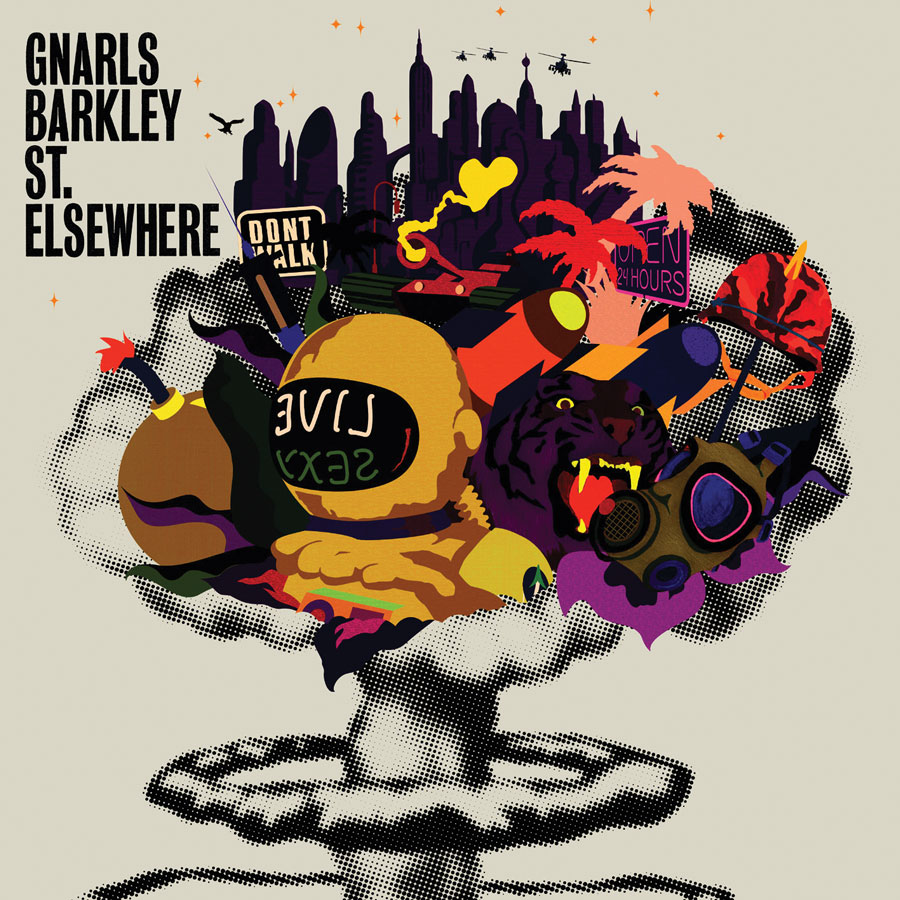 Gnarls Barkley challenged that misconception. The subcultures attached to the sounds they mixed on St. Elsewhere—hip-hop, indie, punk—share the same defiant attitude, Green says. Traditional hip-hop moments (think Goodie Mob, pre–World Party) were few and far between as Gnarls Barkley branched out from the influences of Green's past, setting the stage for more genre-fluid artists like Janelle Monáe and Young Thug.
"A lot of times when [Green] would guest on other people's records, he would sing and do all these layers of vocals; he'd build these harmonies and backing parts. That's what the original version of 'Crazy' was," Allen says. But Danger Mouse told Allen to strip all that out. He "had the vision to know this was going to be a pop record," Allen says.
"Crazy" took off in the UK, becoming the nation's first number one solely off downloads, but Gnarls Barkley faced resistance stateside. After trying and failing to get "Crazy" on the radio, and then trying and failing again to get signed by major labels, the duo decided to just post the song online themselves. This was before Soulja Boy and Lil Nas X used YouTube (plus MySpace and TikTok, respectively) to catapult to the mainstream, an online-first approach that is now standard operating procedure.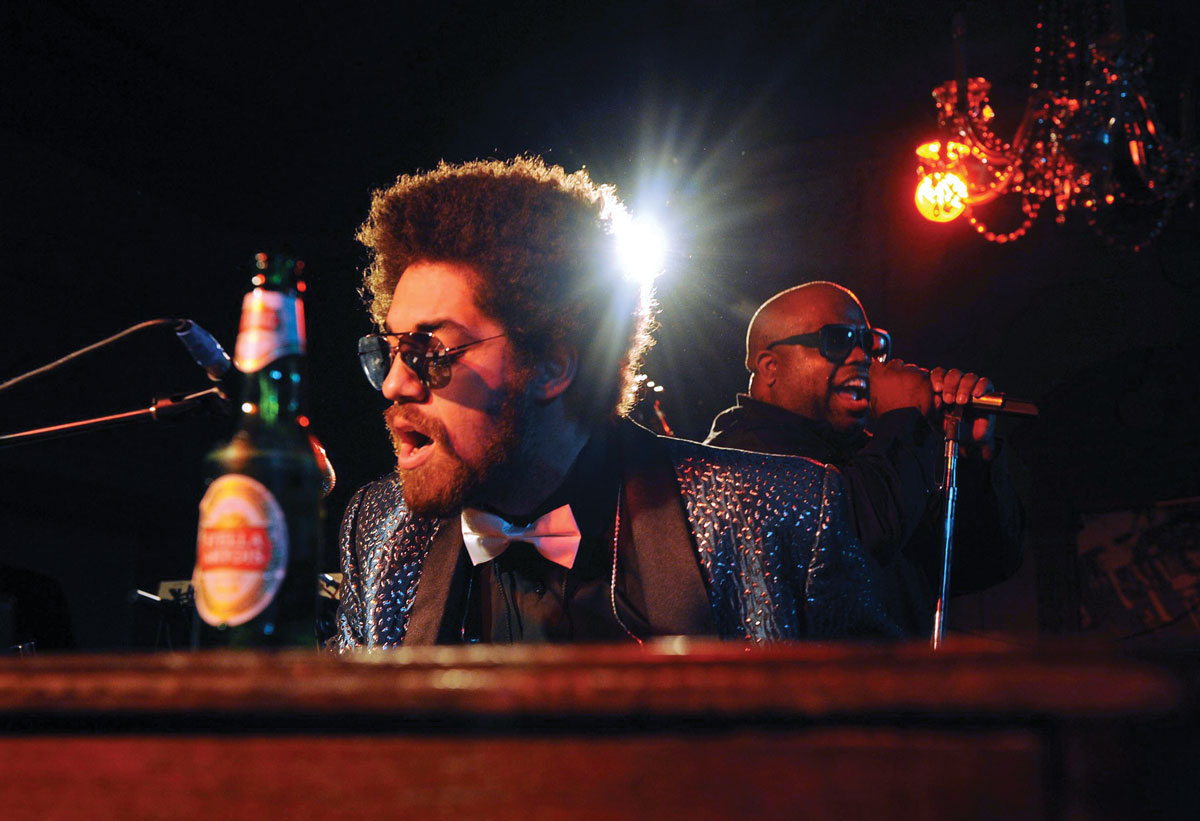 Once it appeared online, the single's biggest champions were other musicians: Covers by an eclectic mix of artists including Billy Idol, Nelly Furtado, and the Violent Femmes (and the buzz that came with their versions) helped make Gnarls Barkley's "Crazy" the number two song in America and kept it there for seven consecutive weeks, introducing them to a new audience. "Your average soccer mom is hearing 'Crazy' on the radio, thinks it's a cool song, and is like, 'Who's CeeLo? I've never heard of him,'" says Allen.
"Crazy" charted in pop, R&B, dance, rock, and adult contemporary before winning Best Urban/Alternative Performance at the 2006 Grammys. A then platinum-certified St. Elsewhere won for Best Alternative Music Album. Rolling Stone would later name "Crazy" the best song of the decade.
In 2008, Gnarls Barkley dropped their second album, The Odd Couple, to four Grammy nominations. They weren't music-industry outsiders anymore.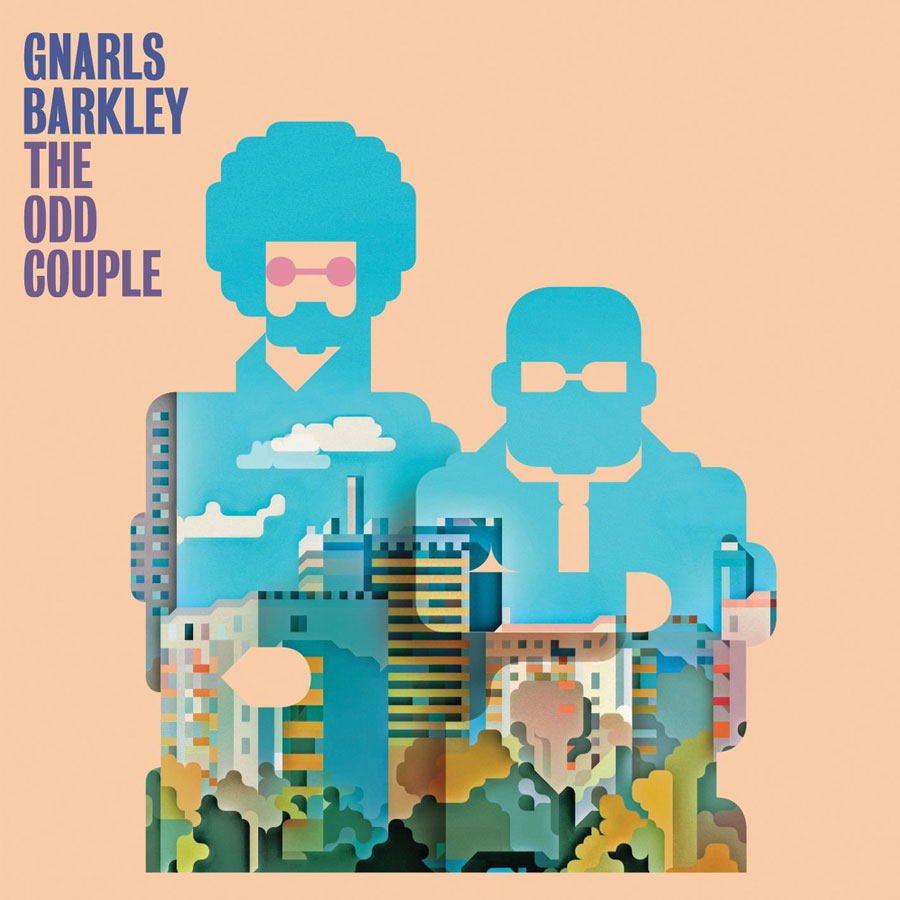 Green says Gnarls Barkley put an asterisk next to his name that told people to give him a chance; it opened the door for him to be a founding judge on NBC's The Voice, winning him yet another cadre of fans. (Even Gen Z is joining in now, thanks to "Crazy" reaction videos on YouTube.) Last year, Green hosted a residency in Las Vegas, reunited with Goodie Mob, and recorded a country album with Dan Auerbach. Danger Mouse—now on the Athens Music Walk of Fame alongside the B-52s and Drive-By Truckers—continues to work across hip-hop and indie rock, from Run the Jewels to the Black Keys.
In 2017, Green began teasing a third Gnarls Barkley album, which is still in the works. In the meantime, St. Elsewhere continues to be his solace: "I've always felt alone and alienated and made to feel like I was crazy, made to feel like I even looked crazy. I was peculiar-looking and behaving as a child. Who would have known that same peculiarity would go on to become one of the most recognized motherf*ckers you ever seen? God does have a sense of humor. He's a nice guy. I like him."
This article appears in our April 2021 issue.