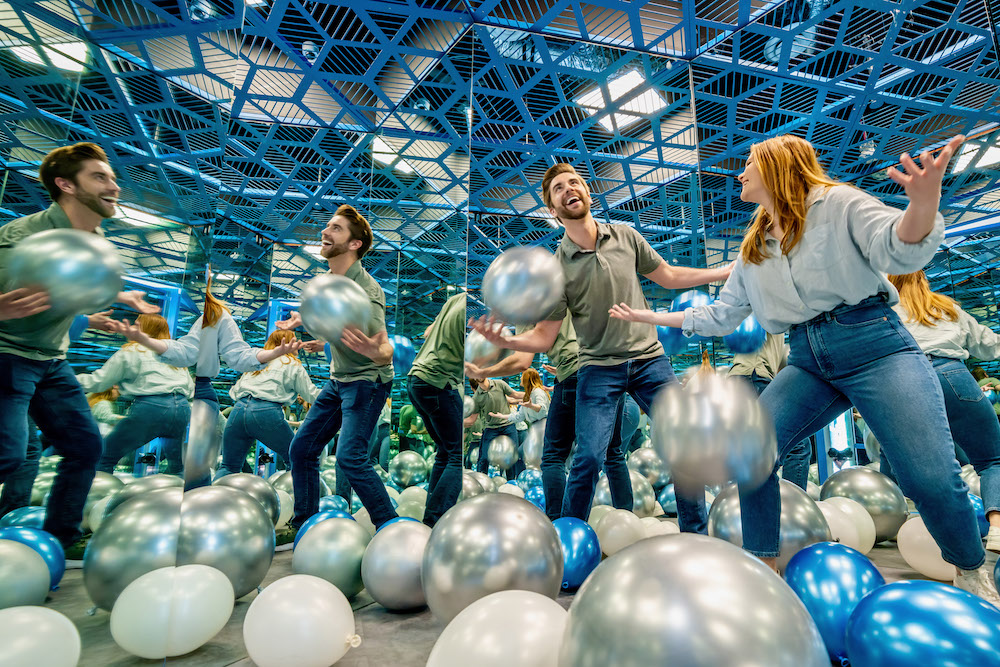 Feel like you've gone to the Georgia Aquarium and World of Coke one too many times? There's a new attraction in town that promises to captivate tourists and locals alike. Located in Atlantic Station, the Museum of Illusions is a 10,600-square-foot, hands-on gallery, designed to throw your senses for a loop. With illusions, holograms, puzzles, and gravity-defying spaces, it offers entertainment for the whole family.
There are 40 locations across the world. The original is in Croatia, but with a corporate headquarters proposed for Atlanta, bringing the museum here felt like a natural choice, says marketing manager Renee Cooper. As the newest and largest location yet, the Atlanta museum boasts more than 80 exhibits, including some exclusive to the city. "They trick your eyes into seeing one thing, and then when you look at the reasoning behind it, you understand why our brain interprets it the way it does," explains Cooper.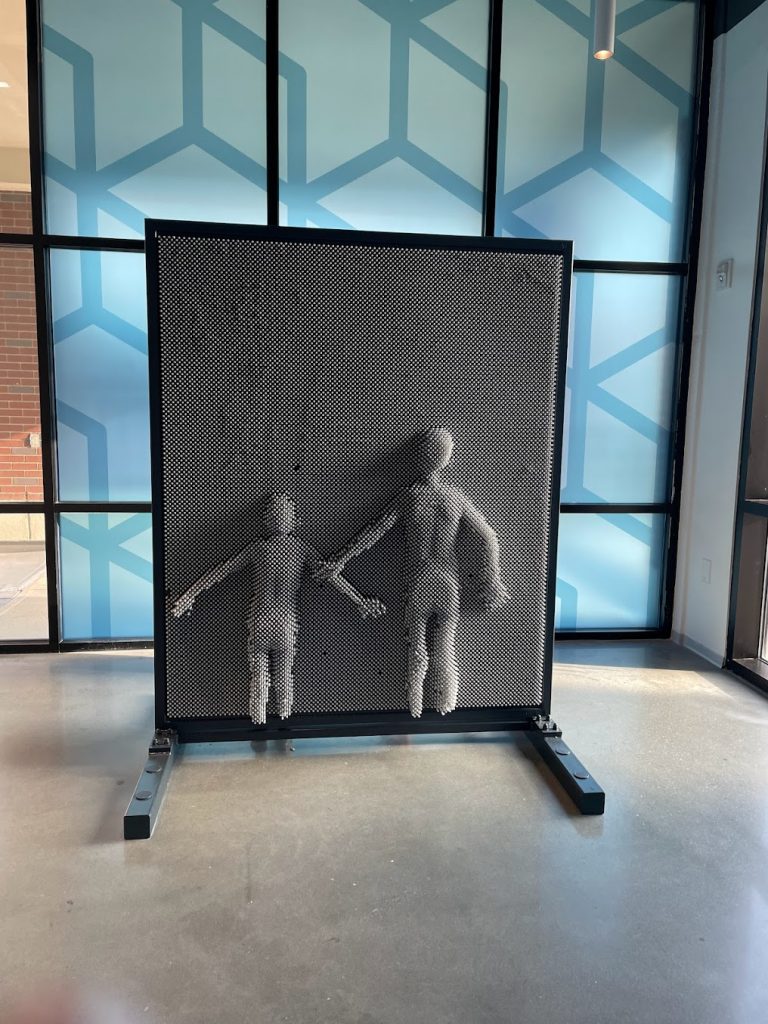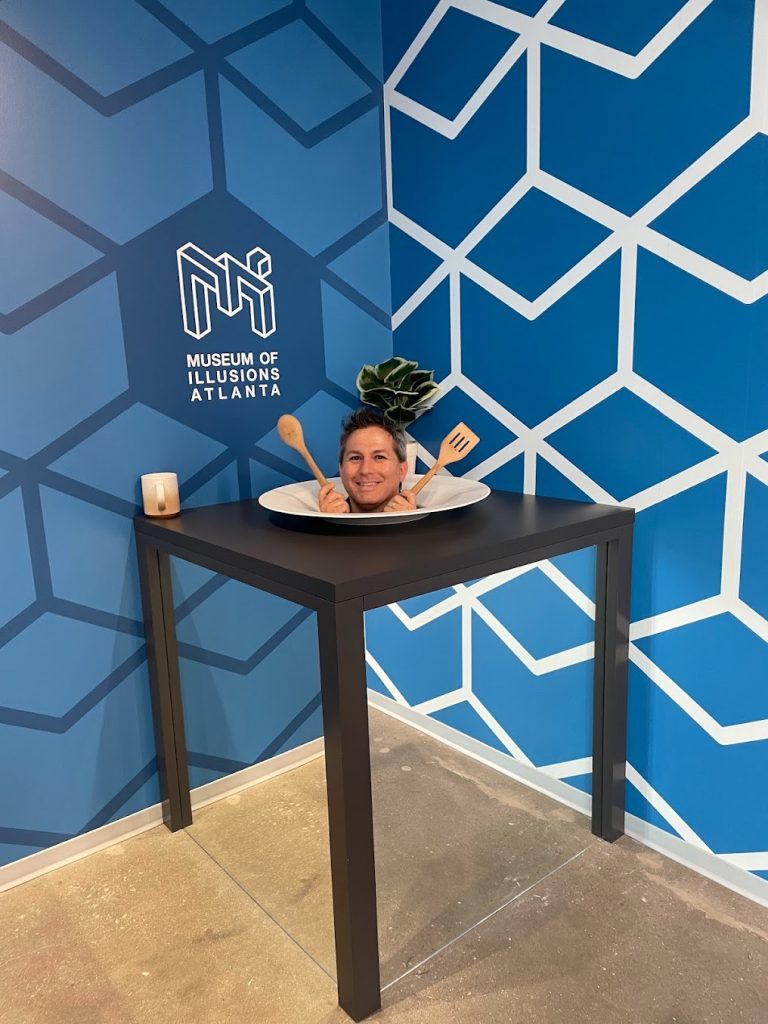 Tickets cost $24 to $29 and are offered in 20-minute increments to ensure a balanced flow of traffic through the museum. Attendees can stay as long as they like. My family lasted an hour, but we could've spent more time there.
The museum is set up like a loop with a center area. Many of the smaller exhibits require patience, as the illusions work best when you take your time reading the instructions and following directions. This isn't my children's strong suit, so we breezed past a bunch of the wall art illusions. Puzzles were a bigger hit, as we focused on solving various challenges side by side. The biggest winners were standing installations that put us inside the illusion. The Ames Room features slanted floors; when my children stood on one side and my husband and I on the other, they looked like giants. In the Symmetry Room, one person climbed a ladder hidden behind a mirror. To the person outside, the first person appeared to be flying. Our other favorite was the Head on a Platter, which looks exactly how it sounds. (You'll have to try it yourself to learn the trick.)
Museum "experts," as staff members are called, are stationed throughout, offering helpful tips and snapping photos upon request. Be sure to grab a QR code at the entrance. You'll want to scan it at some of the exhibits to get photos emailed to you afterward. Some exhibits may cause dizziness—plenty of warnings are posted so those with epilepsy or vertigo can avoid those areas. One—a tunnel spinning around a stationary bridge—made me feel like I was in an amusement park funhouse. I didn't hate it. The Infinity Room, where we were surrounded by mirrors, was less comfortable, though still intriguing.
Getting to the Museum of Illusions can feel like a trick in itself, so pay attention here: Park near stairwell 5 on the first level of the garage. Go up the stairs. Then go up another flight of stairs. Cross the bridge, and the entrance will be on your left. The first two hours of parking at Atlantic Station is free, so don't worry about validation, unless you're planning a long visit.
We had a lot of fun and truly appreciated the appeal for everyone, not just children. The calming blue-and-white decor and peaceful atmosphere made it easy to relax and enjoy. We'll definitely be back.