Atlanta producer Jermaine Dupri has been tasked with producing nearly a week worth of shows in downtown Atlanta leading up to the Super Bowl in 2019. Officials teased the events will be a "'Welcome to Atlanta' experience like no other."
Six days of free family-friendly Super Bowl LIVE events will take place in Centennial Olympic Park starting on Saturday, January 26, leading up to the main event at the Mercedes-Benz Stadium on Sunday, February 3. (No events will take place on January 29 or 30.)
With 100 days until the big game, the Super Bowl LIII Host Committee made the announcement today on the top floor of Ventanas downtown, overlooking both the park and the stadium.
The announcement comes after many Atlanta music fans took to social media to express their displeasure about Maroon 5 being selected as the Super Bowl halftime performers. At today's press conference, Mayor Keisha Lance Bottoms said she warned the host committee "there might be some uprising in Atlanta if we didn't have some representation" so she was pleased to find out something had already being planned.
Fresh off a sold-out So So Def 25th Anniversary show, the first-ever concert at the newly transformed State Farm Arena, So So Def founder Dupri said he would've been mad if he hadn't been asked to participate in the Super Bowl festivities.
"It means a lot, especially to make sure people from out of town leave with the right mindset of what Atlanta is about," Dupri said.
"[There's] no city musically like Atlanta," Dupri told Atlanta magazine. "No city has had a run the way that we have for this many years, with this much talent and this many artists. It's really important to see that the committee paid attention to that."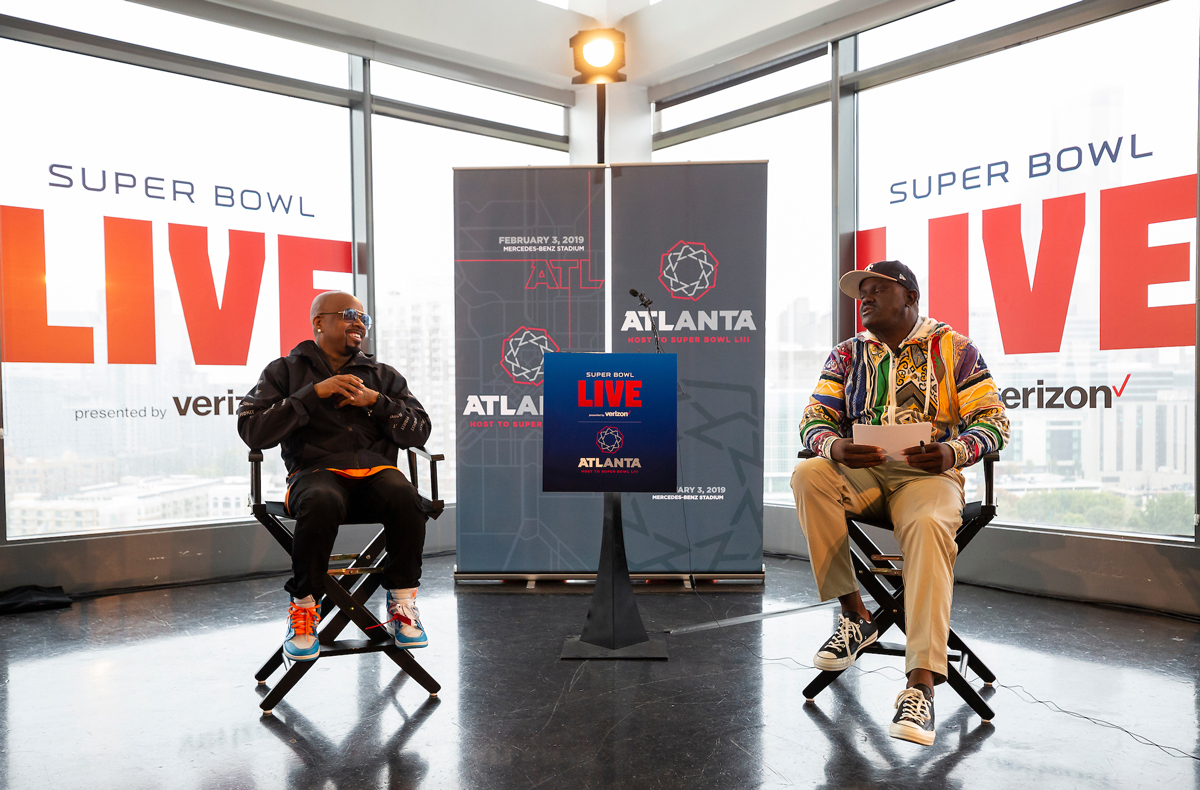 The possibilities for who will perform at the upcoming concert series are endless. Brett Daniels, chief operating officer of the committee, said in the last few decades Atlanta has become a major hip-hop hub. The city has launched the careers of rappers ranging from Outkast and Goodie Mob to Migos, Jeezy and Gucci Mane. And that's just the hip-hop the city has produced; the event is expected to also showcase artists from other genres, too.
Dupri told Atlanta he's looking back at another major show that took place in Centennial Olympic Park for inspiration: the three-sold out ATLast shows hosted by Outkast in 2014. More than 60,000 people attended the concerts.
"I just remember Outkast having a concert here and the energy in this area was crazy for that," he said. "That's the only thing I can think of at this point that reminds me of what I feel like this should be."
Daniels said the Super Bowl LIVE events are "probably the largest undertaking of the host committee." Verizon will serve as the presenting sponsor.
Atlanta hasn't hosted a Super Bowl in 19 years, and Daniels said the upcoming game and the events leading up to it will serve as an opportunity to show the city off to the rest of the world.