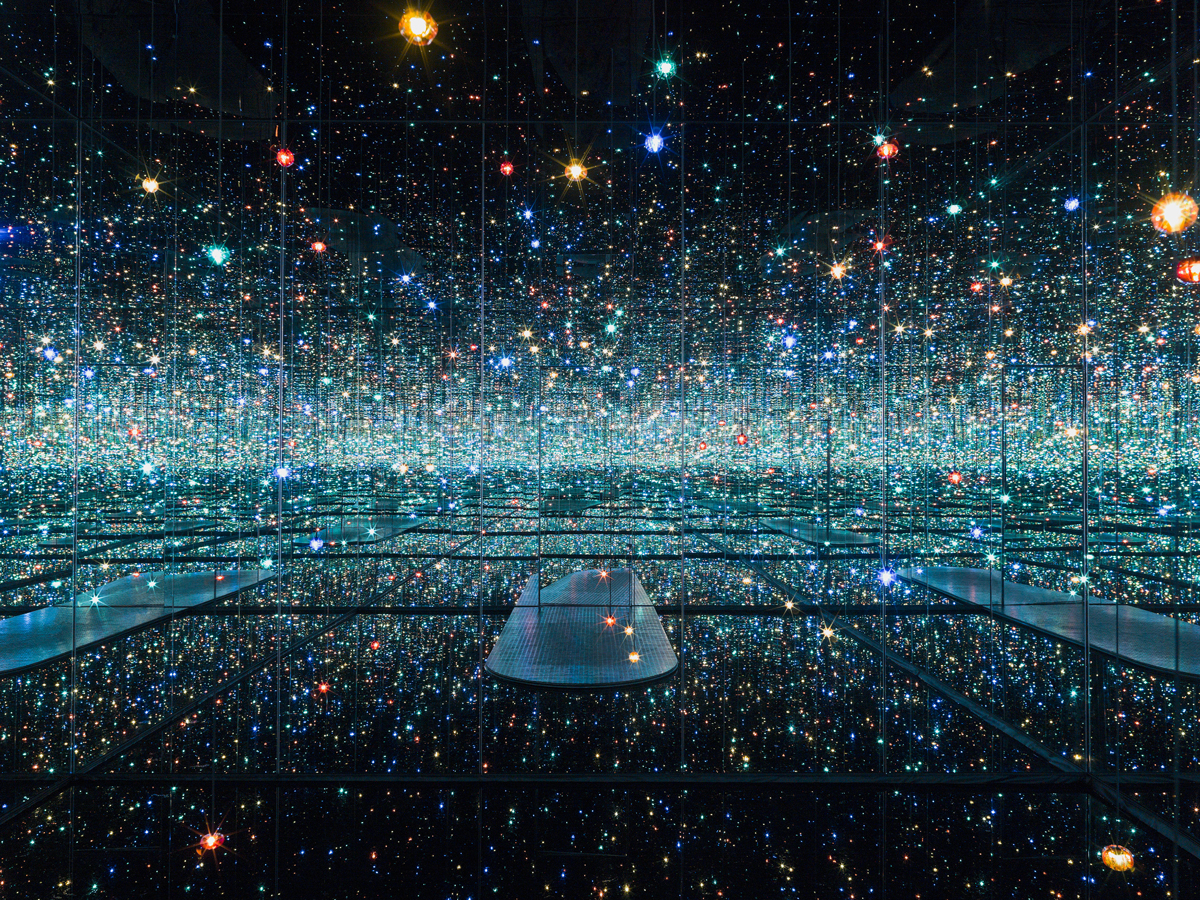 It's hard to describe just how insane the excitement has been around the High Museum of Art's exhibition of Infinity Mirrors, a touring showcase of the ethereal art of famed Japanese artist Yayoi Kusama that has sold out museums across the country since it opened in Washington D.C. in 2017. After a member presale in late August, tickets for the three-month-long run of the exhibition sold out in just three days. The High has been offering 100 walk-up tickets each day of the exhibition, which opened November 18, and those too have drawn long lines and fast sell-outs. (Last Friday, for example, all 100 tickets were accounted for by 5:30 a.m.)
Suffice to say, it hasn't been the easiest ticket to get. But—if you are still holding out hope, driven to FOMO by the countless Instagram posts of dazzling lights and polka-dotted pumpkins, you'll have one last chance to see this exhibition at the High.
On Tuesday, February 5, at 10 a.m., the High will release tickets for the last week of the exhibition—February 11 through 17—online. These tickets were essentially reserved as inclement weather "make-up days" for ticket holders—if a blizzard had stuck Atlanta in December and closed the High, those who'd purchased Kusama tickets would have been rescheduled to this week.
The good news: You have a chance to buy tickets online, no waiting in the cold required.
The bad news: There will be no walk-up tickets from February 11 through 17, so this really is your last chance.
The ticket prices are the same as before—$29 for adults and $5 for children under 5—and just as before, you'll purchase tickets for a specific time slot. Limit six per order. There are also $175 VIP tickets that include an exhibition catalogue and special hours: 6-10 p.m. February 12-17. You can read the full ticket FAQ here.
So, February 5, 10 a.m., don't be late. And if you do snag a ticket, check out our seven things to know before you go.