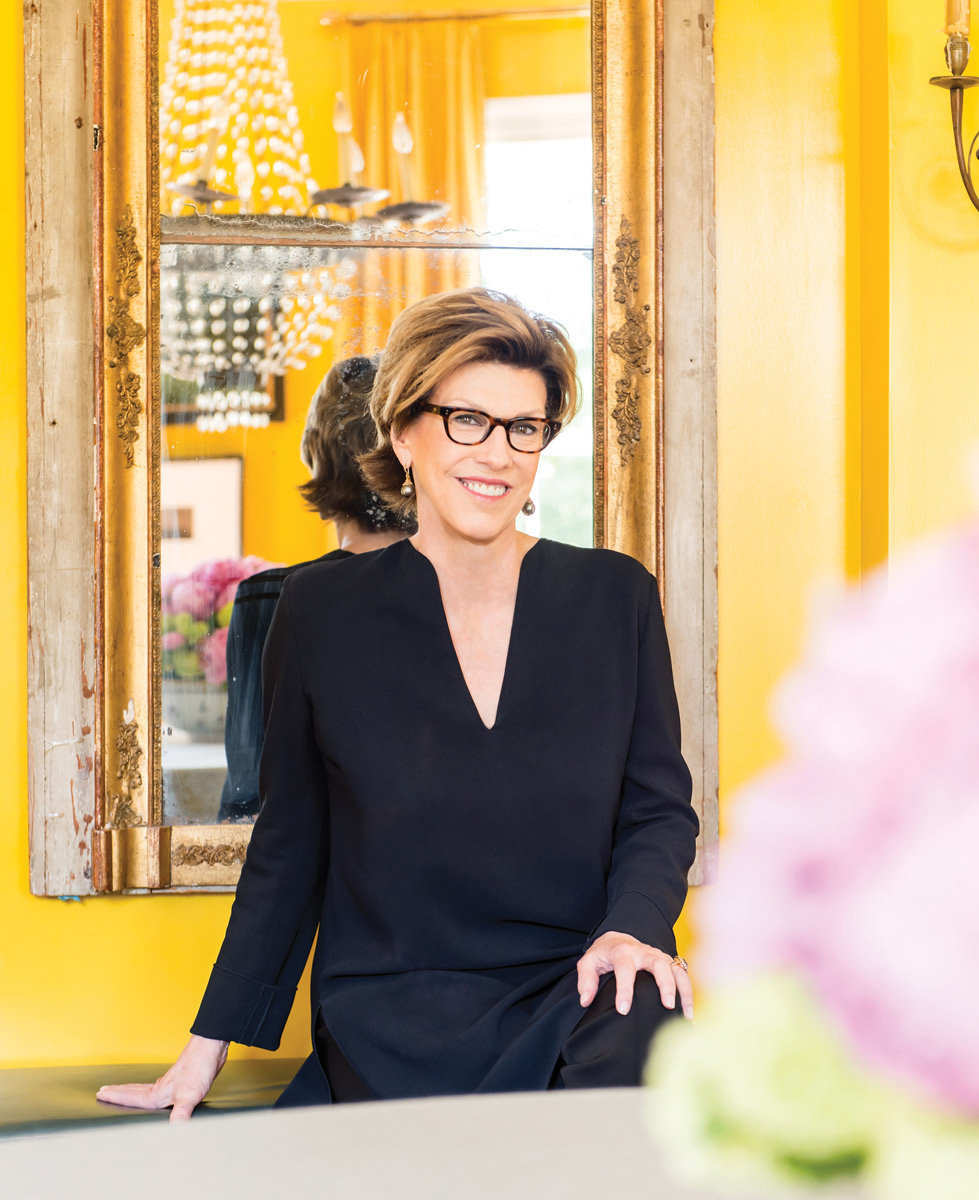 "There are very few times when I'm not on the road," says Julia Reed. As if to illustrate the point: She's pausing for this interview while on a whirlwind tour promoting her fifth book, South Toward Home, a collection of wry essays chronicling the people, places, and traditions of the South. And while she has called New Orleans home on and off since 1991, her travels often bring her to her native Greenville, Mississippi. In fact, she just put the finishing touches on a second residence adjacent to the house in which she was raised. In view from her kitchen window: the pasture where her childhood horses grazed.
"I've always heeded the sign and call of the Delta," Reed says. "When I was away for long periods of time, I would miss it so much that I'd fly into Memphis, rent a big Cadillac, roll down the windows, and hit Highway 61. I never have more fun than when I'm in the Delta."
And sharing the adventure with longtime friends—or relative strangers—only adds to the experience. "I love piling people in the car, mostly people who are new to the area," Reed says. "But I also love to bring people from the South who are living in exile, to give them a taste of home."
Food is a focal point of Reed's travels and much of her writing; in fact, taking a seat at a local restaurant is the first thing she does when she's in a new place. "People think Southern food is just one big thing, that we just eat fried chicken and cornbread all the time, but it's all so incredibly, extremely different," she says. "It's fun to go explore that when you get to a new town. Food tells you everything you want to know about a place."
Heading to the Delta? Reed suggests beginning your journey in Memphis. After checking in at the iconic Peabody Hotel, kick off the trip with dinner at one of Andy Ticer and Michael Hudman's six acclaimed restaurants, which include Andrew Michael Italian Kitchen and the Gray Canary. "Of course, there's also Gus's Fried Chicken. Or you could hit the Rendezvous across the street from the Peabody for some barbecue, and you'd be in good shape," she says.
The next day, take Highway 61 south into Mississippi, stopping for lunch at another of Reed's picks, the Blue & White in Tunica. Snag a seat at the counter of this tiny diner, open since 1924, and treat yourself to made-from-scratch chicken and dumplings, turnip greens, and fried dill pickles, a Delta classic.
Continue on to Clarksdale, then follow Reed's recommendation and ditch Highway 61 for the more scenic and less traveled Highway 1, which runs along the Mississippi River. In Rosedale, you'll find the White Front Cafe (662-759-3842), one of a number of stops on the Southern Foodways Alliance Hot Tamale Trail.
Farther south, in Reed's hometown of Greenville, her culinary hit list includes Doe's Eat Place for fried shrimp—"the best in the world"—and Jim's Cafe (662-332-5951) for homemade biscuits and preserves. She also recommends the new Downtown Butcher & Mercantile for sandwiches and locally made groceries like Crop to Pop popcorn and Delta Blues Rice grits.
Stay at the Lofts at 517, housed in the former Sears building downtown, and—take it from Reed—don't miss the hotel's unexpectedly sophisticated bar. "I never thought I would see the day I'd be sitting on a bar stool in Greenville, Mississippi, drinking a French 75 or a beautifully made Negroni instead of a cold Bud or some rotgut whiskey."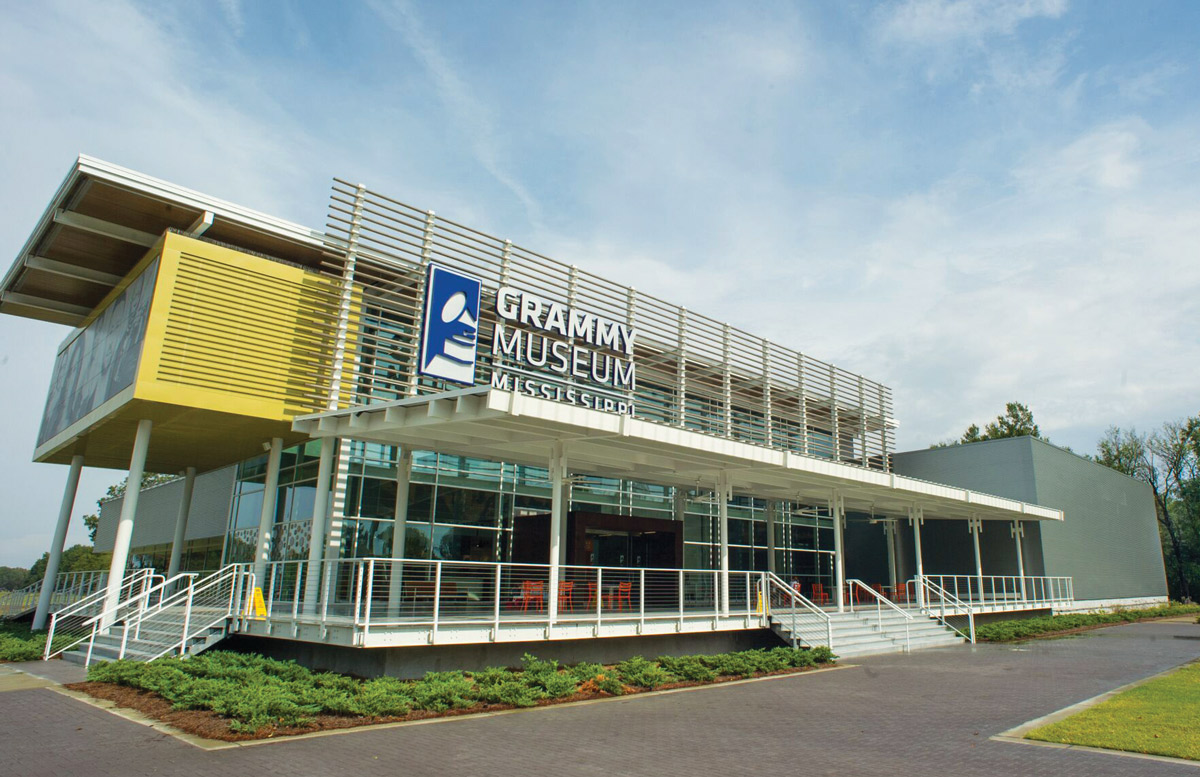 Reed also thinks Greenville is a fine home base for exploring the Delta on day trips. "I love the B.B. King Museum in Indianola," she says, "and the Grammy Museum is in Cleveland. The world-famous McCarty's Pottery in Merigold is a huge draw. Everybody buys their wedding presents there. In the fall, there's a series of blues festivals in almost every little town, from Hollandale to Leland to Gunnison, so you're bound to hit one."
For Reed, the open road is familiar terrain. "If you grew up in the Mississippi Delta, you were always prepared to get in the car and drive to a party that was an hour or two away because all the towns are so spread out," she says. "We're used to going long distances for some fun. When I was a kid, I'd think, 'If we leave right now, we can be in Memphis in time to eat dinner at Justine's.' Or, 'We can get to New Orleans in time for a late lunch at Galatoire's.' I've always had that kind of road-trip mentality. Seize the moment. Get in the car and drive."
Hot Tamales
Since 2013, Julia Reed has been instrumental in planning and promoting the Delta Hot Tamale Festival (October 18–20, 2018), an annual convergence of hot tamale makers and Southern chefs, writers, and artists in Greenville, Mississippi. The hot tamale—seasoned ground meat wrapped in cornmeal or masa dough and simmered in a corn shuck—was first brought to the area by migrant farm workers in the early twentieth century. The Delta staple is widely available at restaurants and roadside stands up and down the river. During the festival, it's celebrated with a cook-off, eating contest, and pageant, as well as discussion panels on local and regional food, literature, and music. "We call it the literary-culinary mash-up," says Reed. "It's very laid-back and a great time of year to be in the Delta."
This article appears in our Fall/Winter 2018 issue of Southbound.