Walt Disney opened his first theme park in 1955 in Anaheim, California, a small, rural town surrounded by lemon and orange groves. As Disneyland flourished, it was soon boxed in by motels, fast-food restaurants, and souvenir shops. Realizing he hadn't bought enough land, Disney found himself unable to expand.
He knew better as he set his sights on a second, more elaborate entertainment destination. He scoured the country in search of the perfect spot, a locale with great weather year round and lots of affordable land. (He reportedly considered St. Louis, Niagara Falls, and New Orleans.)
The story goes that Disney settled on Orlando when his plane flew over the growing city and he saw its developing highway system, which would one day be capable of handling visitors from across the country. In the early '60s, he began secretly purchasing land at $180 an acre under the names of dummy companies like Retlaw (Walter spelled backwards) and M.T. Lott (Empty Lot).
In October 1965, when the Orlando Sentinel broke the story that it was Disney scooping up all this property, prices skyrocketed to as high as $80,000 an acre. Undaunted, Disney eventually amassed more than 27,000 acres of Central Florida swampland.
Disney died December 15, 1966, at 65. His older brother, Roy, took the lead in the park's construction, which began in April 1969. Two and a half years later, on October 1, 1971, Walt Disney World opened with the Magic Kingdom Park, the Contemporary Resort, and the Polynesian Village Resort set along the shores of Seven Seas Lagoon. In the 50 years since, Disney's vacation empire has continued to grow, breaking barriers and earning the loyalty of millions. Here, we take a look back at some of Walt Disney World's defining moments.
---
1971
Walt Disney World's Magic Kingdom opens October 1. Attractions include the Jungle Cruise, the Haunted Mansion, and the Mad Tea Party (aka the teacups). Later this month, a three-day grand opening celebration features a parade of Disney characters and a 1,076-piece marching band; appearances by a bevy of celebrities, from Julie Andrews and Annette Funicello to Rock Hudson and Glen Campbell; and a 1,500-person choir singing "When You Wish Upon a Star."
1973
Mired in the Watergate controversy, President Richard Nixon speaks to several hundred Associated Press editors in a ballroom at the Contemporary Resort on November 17. During the Q&A portion of the event, he famously declares, "People have got to know whether or not their president is a crook. Well, I am not a crook."
1973
Yo, ho! The Pirates of the Caribbean ride opens in Adventureland December 15. It replicates the Disneyland attraction, the last ride on which Disney himself collaborated. In recent years, the ride's controversial "bride auction" has been reworked, recasting the woman on the block as one of the pirates.
---
Remembering Opening Day
Tom Morris was 12 years old when he flew by himself from California to Florida to be at the opening of Walt Disney World. He went on to spend more than four decades with the company as an Imagineer.
Once Walt Disney World was officially announced, I made a pact with myself that I would go on opening day, so I saved up my paper route money and bought plane tickets. I was planning on going with some friends, but they chickened out as October 1 approached. Their parents probably intervened, and it was also a school day. Fortunately, there was a Disney exec who lived on my paper route, and he offered to have someone meet me at the airport and escort me around the park. Had it not been for him, I probably would have chickened out as well!
I was most impressed by the overall scale and the fact the resort was encircled by a monorail. I distinctly remember the smells of freshly varnished wood everywhere and new mulch sprinkled around the landscape; I also remember the orchids in the lobby of the Polynesian Resort. Cinderella Castle of course stood out. I remember the beautiful wooden elevator taking us up to the castle's restaurant.
I remember thinking it was strange that the park wasn't crowded because I'd never seen Disneyland that way. There was no line for the Haunted Mansion or Country Bear Jamboree or Mickey Mouse Review. But there was a short line for the Swiss Family Treehouse and a longer line for the Skyway.
The staff was overwhelmingly courteous and helpful, with that wonderful Southern accent that helped differentiate Disney World from Disneyland. The cast seemed as excited to be there as the guests, proud to be part of something new and important.
In a way, the park was what I had expected: I knew it would be more spacious and elaborate than Disneyland. But unlike Disneyland, it gave you the feeling you were in the middle of nowhere. I thought, "Disneyland is charming and original; Walt Disney World is cutting-edge and spectacular. I just hope people will be able to find it!"
Clearly, they did. –Tom Morris
---
1974
On December 29, John Lennon receives the official paperwork (four years in the making) to dissolve the Beatles while vacationing at the Magic Kingdom with son Julian. He signs the agreement in a suite at the Polynesian Village Resort, unceremoniously saying "Hello, Goodbye" to the bestselling band in history.
1975
Space Mountain launches on January 15 in Tomorrowland with Colonel James Irwin, the pilot of Apollo 15's lunar module, as the first official rider. The GE Carousel of Progress also opens in Tomorrowland and now holds the record for the longest-running stage show in the history of American theater.
1976
Disney makes a splash with River Country, its first water park (and the first in the country, according to the Travel Channel) on June 20. It's built to resemble an old-fashioned swimming hole with inner tubes and rope swings. Attendance drops as Disney opens Typhoon Lagoon (1989) and Blizzard Beach (1985), and the park eventually closes in 2001.
1982
Epcot, Walt Disney World's second theme park, opens October 1. Walt Disney originally envisioned the Experimental Prototype Community of Tomorrow as a working futuristic city. Instead, it opens as a park often described as a "permanent world's fair." Two sections showcase human achievement: Future World, displaying groundbreaking technological innovations, and World Showcase, featuring nine national pavilions anchored by re-creations of architectural wonders. These include an Aztec pyramid (Mexico), Beijing's Temple of Heaven (China), and the Doge's Palace and St. Mark's Campanile (Italy).
1987
On January 25, New York Giants quarterback Phil Simms is the first to deliver the now-famous line, "I'm going to Disney World!" after his team's Super Bowl XXI win.
1988
The Victorian-themed Grand Floridian Beach Resort opens June 28. Known as one of the most expensive Disney resorts in the world, its standard rooms top $1,150 a night in high season.
1989
A working studio and theme park, Disney-MGM Studios opens May 1, more than a year before rival Universal Studios opens its park just eight miles away. Universal execs complain that Disney stole their long-planned idea, while Disney brass argue Walt wanted to build a studio tour in California but didn't have room. On opening day, attractions include the Great American Movie Ride (inside a replica of Grauman's Chinese Theatre) and the Backstage Studio Tour. (After multiple lawsuits over the MGM brand, the park is renamed Disney's Hollywood Studios in 2008.)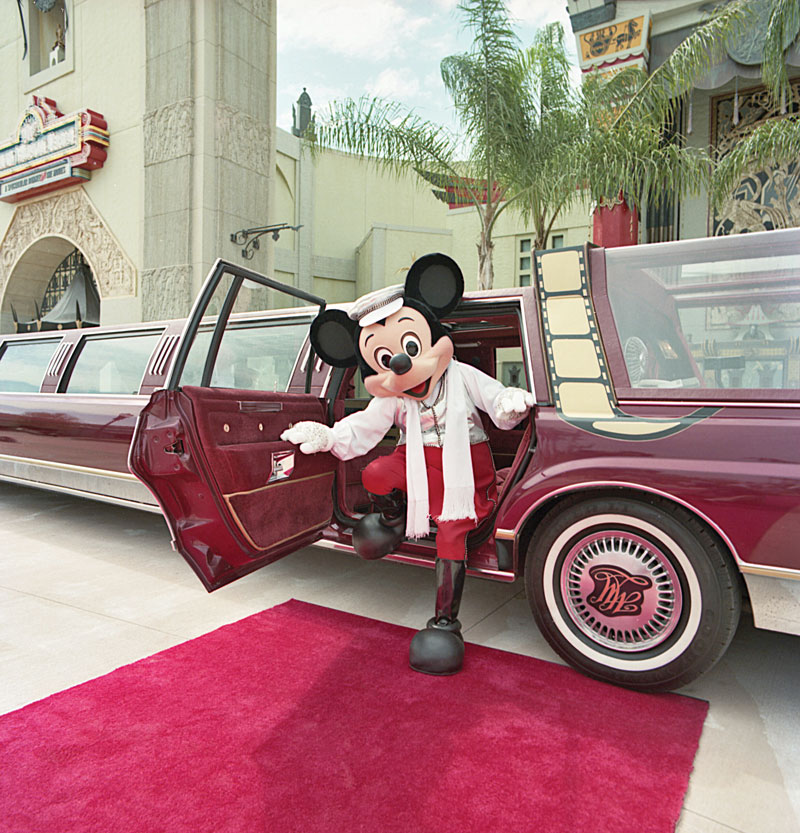 1994
The first guests to ascend the Twilight Zone Tower of Terror on July 22 at Disney-MGM are rewarded with the ride's 13-story plunge back down. The tower tops out at 199 feet, just shy of the 200-foot height that would trigger the Federal Aviation Administration's requirement that the tower include a flashing red beacon as a warning to aircraft.
1995
For devoted Disney couples looking for fairy-tale nuptials, Disney's Wedding Pavilion opens on the shore of Seven Seas Lagoon on July 15.
1996
The park celebrates its 25th anniversary October 1 by transforming Cinderella Castle into an 18-story birthday cake.
---
Mission: Magic
Two brothers make a long-denied visit to Epcot
We were in a rental car on I-4 west of Orlando, when my brother, 35, asked if I, 38, wanted to go to Disney World. We'd flown from our respective homes to watch a NASA satellite launch that had been scrubbed, we had a day to kill, and he wanted to know if I'd like to spend it at "The Most Magical Place on Earth." It was a rhetorical question.
Disney was one of our few bonds. Born 28 months apart, he and I always had diverging interests. I was into baseball and garage-band guitar; he was into tennis and concert-band trombone. I loved writing, magazines, and books; he loved math, maps, and computers. We were both fascinated by outer space, but while I gravitated toward sci-fi, he was grounded in science fact. Nevertheless, we both grew up in the House of Mouse and took turns at the VCR, pressing "record" to capture every Sunday-night episode of The Wonderful World of Disney. The futuristic orb of Epcot that shot across the screen during the opening represented a shared sibling moonshot vacation that, due to shortage of time or money, somehow always failed to launch.
Now the Eagle had finally landed. The journalist from St. Louis and the engineer from Washington, D.C. who had barely spoken to each other for 20 years reverted to children with more in common than a cowlick and a surname. We hit Epcot and proceeded to drink our way around the world, from Mexican margaritas to French-Canadian ales, with a short intermission for lunch in Morocco. We rolled our eyes at the '90s-ness of Ellen's Energy Adventure; mused in mock horror at the prospect of the animatrons in the American Adventure revolting against their human masters; and tried to hold our booze while living out our dreams as astronauts aboard the centrifuge-driven Mission: Space. Finally, we arrived at Spaceship Earth, where at long last we got to see what was actually inside that geodesic icon.
After disembarking from that time machine, my brother and I put a nightcap on our personal retrospective as he took in the fireworks and I raced through the gift shop in search of a peace offering for my Princess-obsessed daughters back home. Maybe one day they'll forgive their old man for going to Disney World without them. As siblings with their own shared dream, I hope they'll understand. –Tony Rehagen
---
1997
Disney's Wide World of Sports Complex opens March 28 with an exhibition game between the Atlanta Braves and the Cincinnati Reds. (The Braves won 9 to 7 in front of a capacity crowd.) The 220-acre compound includes a 9,500-seat ballpark, outdoor playing fields, and a track and field complex. The facility is rebranded with the Disney-owned ESPN Wide World of Sports name in 2010. The Braves are spring training residents at the complex through 2018.
1997
The Southern Baptist Convention votes to boycott Disney over "Gay Days," an unofficial LGBT event that started in 1991. Early on, Disney disavows any connection to the June gathering of LGBT individuals, their families, and friends in the park. By 2002, Gay Days has national sponsors like Bud Light and Showtime. The boycott ends in 2005.
1998
Mr. Toad's Wild Ride, an opening-day attraction in the Magic Kingdom, croaks September 7. Legions of fans try to "save the toad," to no avail. A tombstone for J. Thaddeus Toad now sits in the pet cemetery outside the Haunted Mansion.
1998
Disney's Animal Kingdom opens on Earth Day, April 22. With a population of 1,800 representing 200 species, it's Disney's largest park at 500 acres. Its centerpiece, the 145-foot Tree of Life, features 300 animal carvings, 8,000 branches, and more than 102,000 manmade leaves.
1999
FastPass debuts in July. This free system lets ticketed parkgoers skip long lines and return at specific times for attractions.
1999
The Rock 'n' Roller Coaster opens July 29 at Disney-MGM Studios featuring the music of Aerosmith. Reportedly, Disney first approached the Rolling Stones and Kiss (both wanted too much money), as well as U2, who turned down the offer.
1999
After a two-year delay, Test Track opens March 17 in Future World at Epcot. The attraction, which underwent a redesign in 2012, is the fastest ride at Walt Disney World, with speeds of up to 65 mph (compared with later arrivals Animal Kingdom's Expedition Everest at 50 mph and the Rock 'n' Roller Coaster at 57 mph).
2003
Mission: Space debuts at Epcot October 9. The space-shuttle simulator offers g-forces equivalent to a spacecraft launch. In June 2005, a four-year-old boy dies after passing out on the ride. Ten months later, a 49-year-old woman becomes ill and dies a day after riding the attraction. In 2006, the park begins offering a milder version of the ride alongside the original, which tops all Walt Disney World rides for complaints of serious illness. It is the only park attraction that offers motion-sickness bags.
2006
For the first time, guests embark on a high-speed trek through the Himalayas on Expedition Everest in Animal Kingdom. With a price tag of $100 million, the ride—which debuts April 7—is the most expensive roller coaster ever built, according to Guinness World Records.
---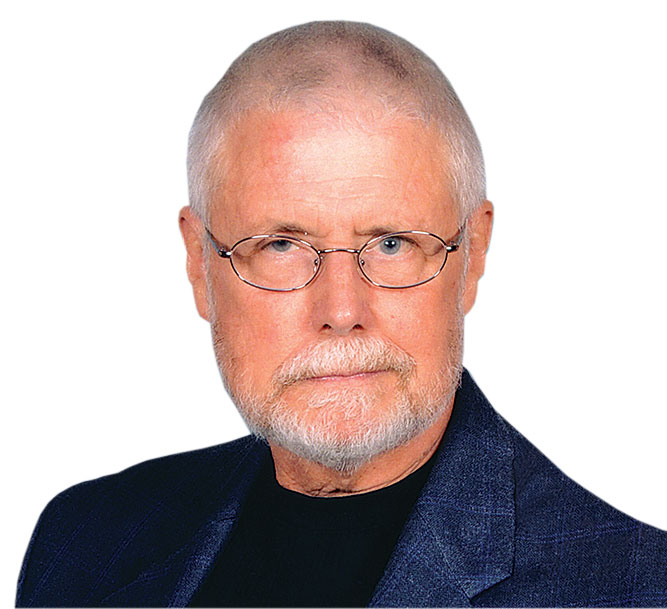 Expert Advice from the Man Who Wrote the Book
Bob Sehlinger has written five books on Disney parks as part of his popular Unofficial Guide series. Based in Birmingham, he has visited the parks nearly 550 times.
Over the course of these many years, what have you found most interesting about Walt Disney World?
I began covering Disney decades ago when there was only Disneyland and the Magic Kingdom. Highlights for me were the opening of each new park, especially seeing what lessons had been learned from previous parks, and what operational and technological advances had been made. Epcot was particularly interesting because it had originally been conceived as a living, working city of the future rather than as a theme park. It was the first indication of how far corporate Disney would deviate from Walt Disney's vision.
Are there any rides or attractions you never tire of?
Though newer attractions like Rise of the Resistance [in Disney's Hollywood Studios] and Flight of Passage [in Animal Kingdom] are astonishing in their scope, detail, and technological wonder, I keep going back to Expedition Everest, a roller coaster in the Animal Kingdom. There is a sequence midway through the ride when the train dives backwards in the dark and you lose all sense of orientation, not even being able to tell whether you are going forward or in reverse. It's totally exhilarating.
Which long-gone attractions do you miss?
There are several, but the one I miss most is Cranium Command, a theater presentation in Epcot that explained the functions of the brain and its interaction with the human body as seen through its pilot, an adolescent boy. It was smartly written and animated and projected on a huge screen, so it seemed like you were in the boy's head looking out through his eyes. In cleverness, humor, and thematic ingenuity, I rank it in my top ten of all Disney attractions, past and present.
Any tips for visiting during the anniversary celebration (which runs through March 2023)?
Reserve your trip early, because bookings for the Magic Kingdom and Epcot on October 1 (the true anniversary) are already sold out. Keep in mind that if you purchase a Park Hopper ticket, you can visit any of the four Walt Disney World theme parks after 2 p.m. and enjoy the evening festivities.
What about anniversary must-sees?
Nobody does nighttime spectaculars like Disney, so the new Harmonious lagoon show at Epcot and Disney Enchantment fireworks at the Magic Kingdom are certainly not to be missed.
How do you plan on celebrating?
With Dole Whip, a churro, and a pair of mouse ears!
---
2012
New Fantasyland opens in the Magic Kingdom December 6. Visitors to the 26-acre Disney princess–themed expansion can board a clam shell and dive into Under the Sea—Journey of The Little Mermaid or feast on French-inspired fare at Be Our Guest Restaurant, the first to serve alcohol in the Magic Kingdom. (Though it was Walt's wish that the park be dry, several restaurants now pour.)
2017
Based on the movie Avatar, Pandora—The World of Avatar opens as a new land in Animal Kingdom May 27. It features floating mountains, a 3D ride, and a journey into a bioluminescent rainforest.
2018
Guests meet Woody and Buzz as they explore Andy's backyard from the perspective of a tiny green army man at Toy Story Land, which opens June 30 in Disney's Hollywood Studios.
---
Tomorrowland
What's Next at Walt Disney World
In 50 years, Walt Disney World has grown from one park and two hotels into a sprawling complex encompassing four theme parks, two water parks, more than two dozen resort hotels, a campground, vacation club properties, a sports complex, four golf courses, and a shopping and entertainment district with more than 150 establishments. So, what's next?
Several new attractions will be unveiled during Walt Disney World's 18-month-long anniversary celebration. Remy's Ratatouille Adventure, a 4D dash through the kitchen of a Parisian restaurant, is set to debut at Epcot's expanded France Pavilion in October. Also in the works at Epcot is Guardians of the Galaxy: Cosmic Rewind, billed as one of the longest enclosed roller coasters in the world (5,577 feet). Tron Lightcycle Power Run, a motorcycle coaster similar to an attraction at Shanghai Disney, will take its place alongside Space Mountain in the Magic Kingdom's Tomorrowland.
Coming soon on the performance front: Disney's first collaboration with Cirque du Soleil. Drawn to Life will pay tribute to Disney animation at its location in Disney Springs, with performances set to begin this fall. And starting October 1, Animal Kingdom will present Disney KiteTails, a soaring performance featuring elaborate, three-dimensional kites and windcatchers representing characters from favorites like The Lion King and The Jungle Book.
For overnight guests seeking a cosmic upgrade, Disney is launching the Star Wars: Galactic Starcruiser luxury hotel. Scheduled for liftoff in summer 2022, the two-night "all-immersive" vacation experience promises to transport guests to a galaxy far, far away as they operate the ship's navigation system, engage in lightsaber training, or just enjoy the views of space from the portholes in their cabins.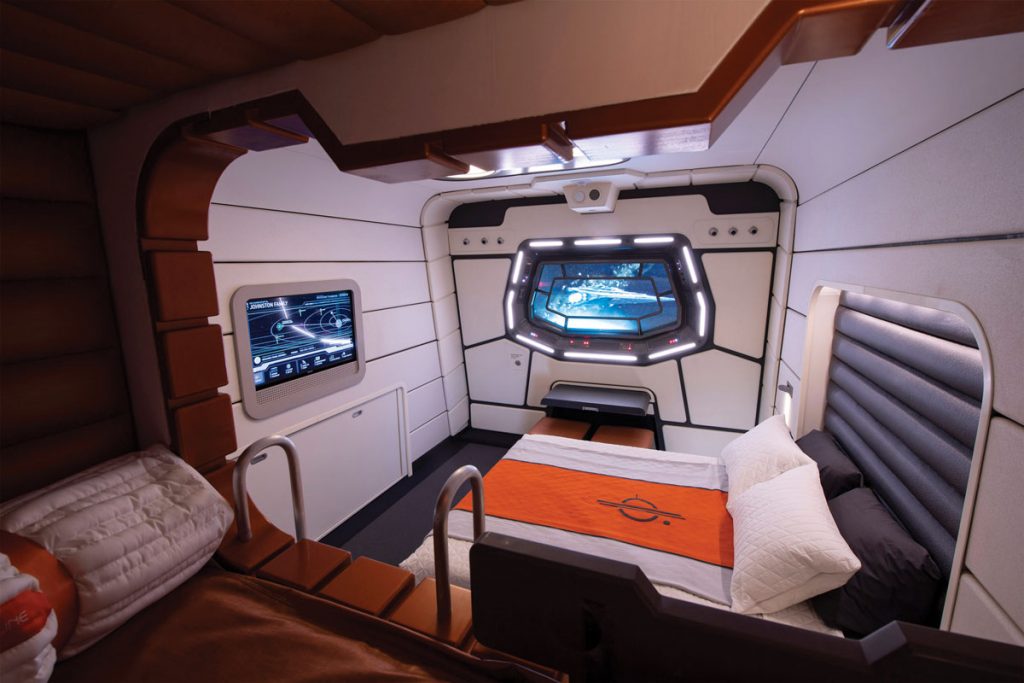 ---
2019
The Force is with Disney's Hollywood Studios as Star Wars: Galaxy's Edge welcomes its first guests December 5. Out-of-this-world thrills include piloting the Millennium Falcon and joining in a battle between the First Order and the Resistance.
2019
Smoking is banned at Walt Disney World May 1 (except for limited areas outside the parks and at resorts). Longtime Disney park bans include wagons, folding chairs, selfie sticks, and cremated remains.
2020
Disney announces that the popular Magic Kingdom log-flume attraction Splash Mountain will be "completely reimagined." Opened in 1992, the ride was based on the controversial 1946 movie Song of the South. The new attraction will draw inspiration from the 2009 film The Princess and the Frog, which introduced Tiana, Disney's first Black princess.
2020
All aboard! After making appearances in other attractions throughout the years, Mickey gets his very first ride, which opens on March 4: Mickey & Minnie's Runaway Railway, a family-friendly train ride at Disney's Hollywood Studios.
This article appears in the Fall/Winter 2021 issue of Southbound.