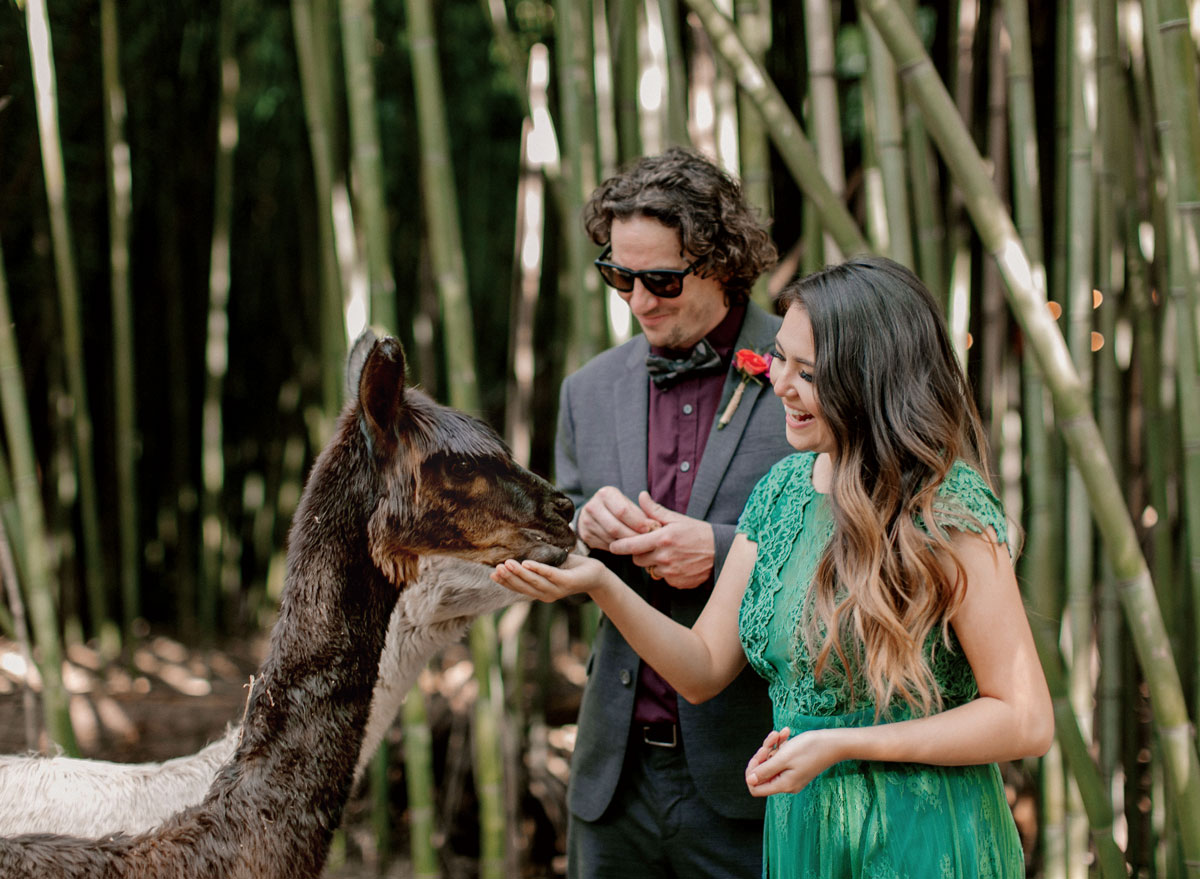 Weddings made easy
Their own elopement on an overlook off Blue Ridge Parkway inspired Anna and Justin Holladay to launch an event-planning service that specializes in tiny weddings—a growing trend that's caught the notice of the Knot and the Wall Street Journal.
The couple launched Sweet Grass Weddings in 2015. Now, they facilitate smaller nuptials, where the guest count is usually fewer than 30. To date, they've planned 75 weddings, 35 percent of which have been elopements—which are not so much secret as small. Venues have ranged from the Biltmore in Midtown to Brasstown Bald, Georgia's highest point.
After a brief consultation, the planners use their clients' style preferences and ceremony choices to design, plan, and coordinate the occasion. "We do everything for the couple," says Anna. "All you have to do is show up." Packages start as low as $1,500.
Why do you need a planner for such a small event? "There's so much emotion that it actually is kind of hard to plan a wedding, even if it's just you and your guy going down to the courthouse," she says. "It's a trying time. Things are running hot."
In other Atlanta wedding news . . .

Eulyn Hufkie is building on her seamstress grandmother's legacy in South Africa. Known for costume design (she did six seasons of The Walking Dead), she got into bridal when a friend married. "Believe it or not, I love making pretty dresses," Hufkie says. She likes to dress entire wedding parties and, inspired by her own wife and business partner, enjoys menswear style, too.
Ivy & Aster, an internationally distributed bridal label started in 2010, launched IxA last spring and added to the collection for 2019. "Ivy and Aster has always focused on romance and vintage," says founder and designer Jessica Mason Brown. "IxA addresses the same strong, independent female." But it also features pared-down, modern lines and comfortable fabrics.
This article appears in our May 2019 issue.