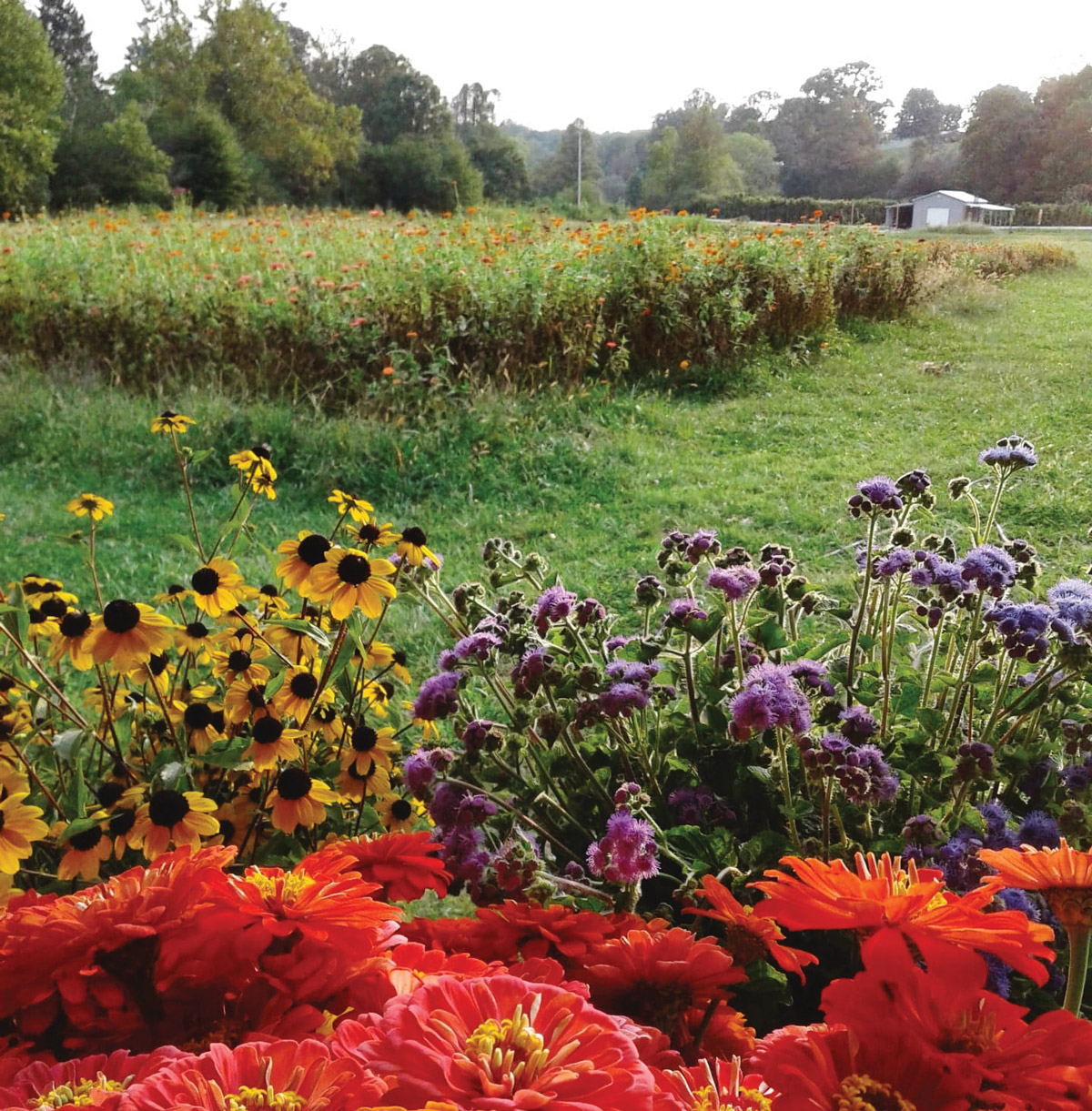 Whimsy Flower Farm
For a dreamy day, try wandering a field of bright blooms. At Whimsy Flower Farm, zinnias, anemones, and ranunculus thrive, but now is the season of the dahlia, which you'll find in 50 colors. Owner Jennifer Flowers (really) Logan and her husband, Rusty, cut flowers daily (no picking yourself!) and assemble glorious bouquets from $15.
Fritchey's Gardens & Farm Fresh Market
This Clarkesville market has been a staple for more than 30 years. Owners Allen and Nancy Fritchey grow much of the produce themselves, and in early fall, you can catch their sunflower field in bloom and take home a bunch or just a dried head full of seeds.
Tomato House Farms
The claim to fame at this low-slung, tin-roofed Murrayville market is the largest collection of home-canned goods in North Georgia, from pickled quail eggs to salsa and chow chow. The compound is also home to a kitschy gift shop, a butcher, and an ice cream counter with hand-spun milkshakes. Look for the life-sized Big Foot statue outside.
Timpson Creek Farm
You may not see a soul at the sweet, self-serve farmstand, where the honor system prevails (cash, check, or PayPal) and you can load up on fruits, veggies, and flowers grown without synthetic pesticides. Pop by any day, sunup to sundown, or find their goods at the larger nearby market at Osage Farms.
Hillside Orchard Farms
Far from the crowds that flock to Apple Alley in Ellijay each fall, Hillside Orchard Farms near Lakemont now offers its own "u-pick" apples. Like many of those farms, it offers campy attractions like a train ride and corn maze, but unlike them, it's open for picking on weekdays (though not all attractions are). It's free to roam and pet goats and pigs the size of tractors. Nab a bag of stone-ground speckled grits.
Back to An Insider's Guide to the North Georgia Mountains
This article appears in our September 2020 issue.