50 of Our Favorite Meals for Takeout
We've ordered more to-go food than ever this past year. Here's what we learned.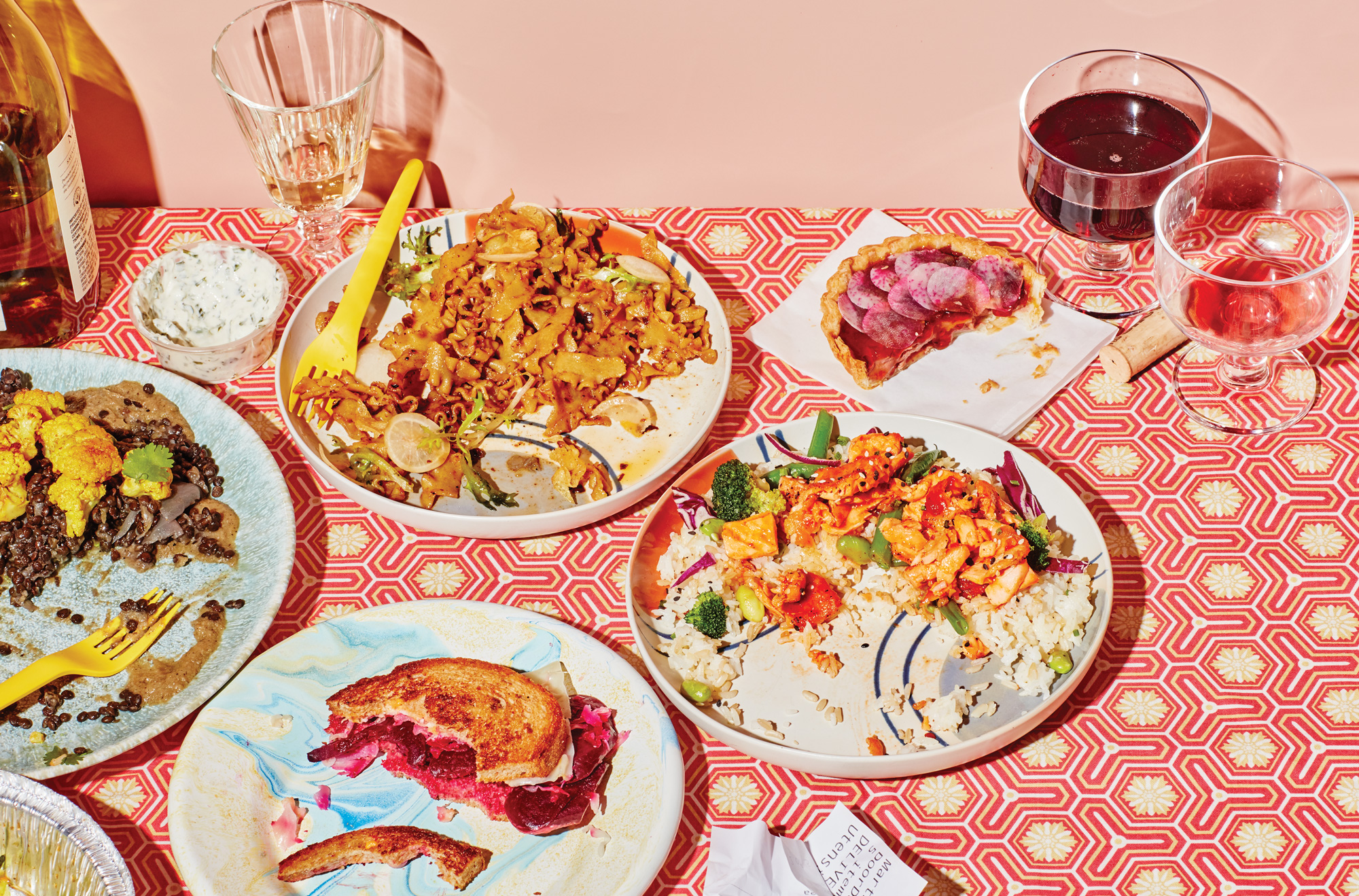 ---
Takeout Top Three
This is what we'd order if we were stranded on a deserted island. Oh, wait . . .
---
Noodles or Dumplings?
If you're torn between hangover ramen and steamed shrimp hakao, you might as well pick up both!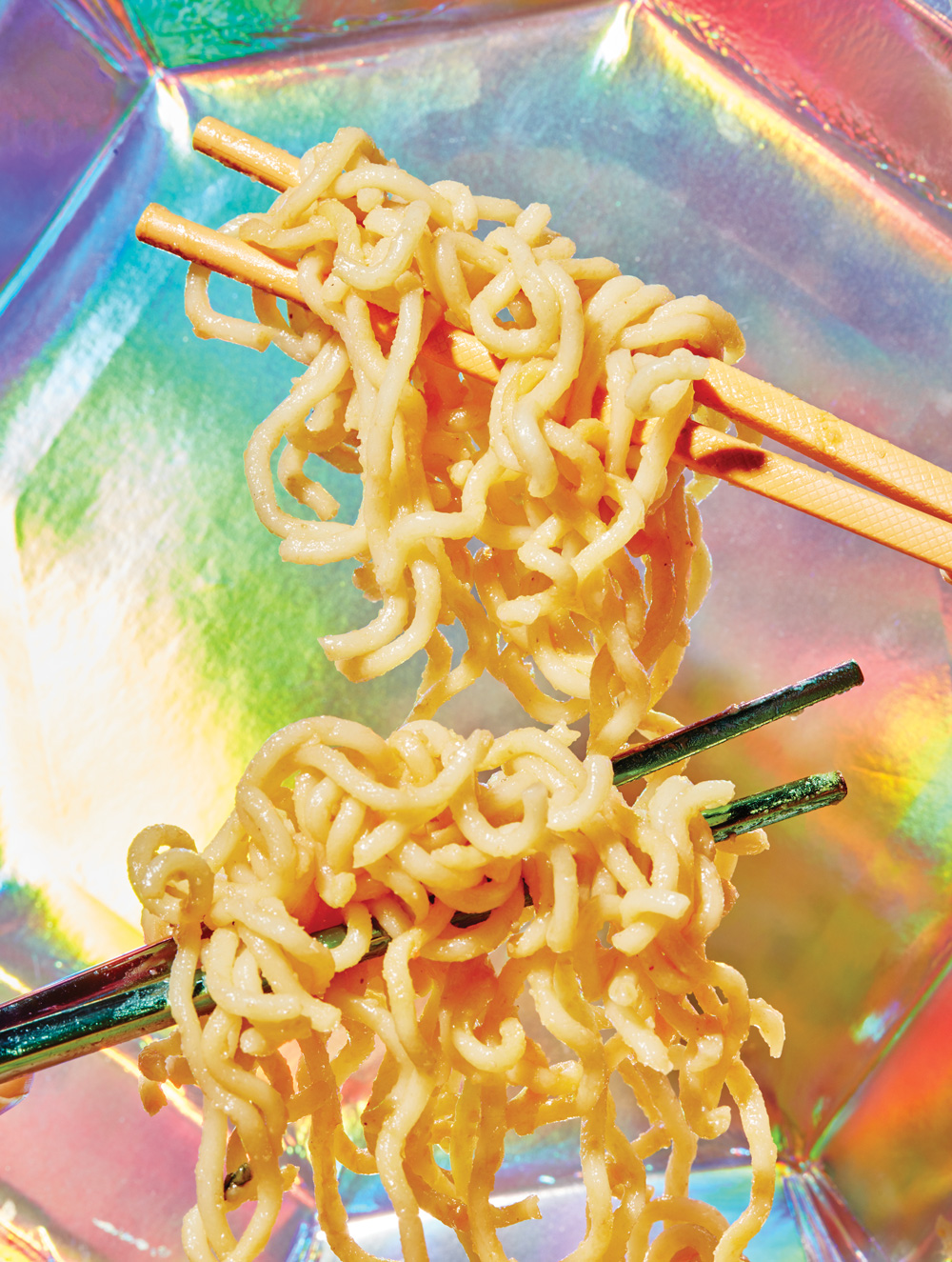 Mamak Vegan
Chow kway teow
We love this Malaysian staple at BuHi's Mamak—and we're just as smitten with the plant-based version at its new vegan outpost in Chamblee.
Salaryman
Hangover Ramen
This East Lake gem offers a fiery, headache-curing miracle ramen—meticulously packed for takeout.
Vietvana
Beef Pho
For your soul-healing broth, choose a cooked meat as opposed to one of the rare ones; they travel better. Locations in Avondale Estates and Midtown.
LanZhou Ramen
Hand-pulled
Just like you'll find in northwest China, these noodles are an art form. We like ours spicy, stir-fried, and with seafood. Locations on BuHi in Doraville and in Kennesaw.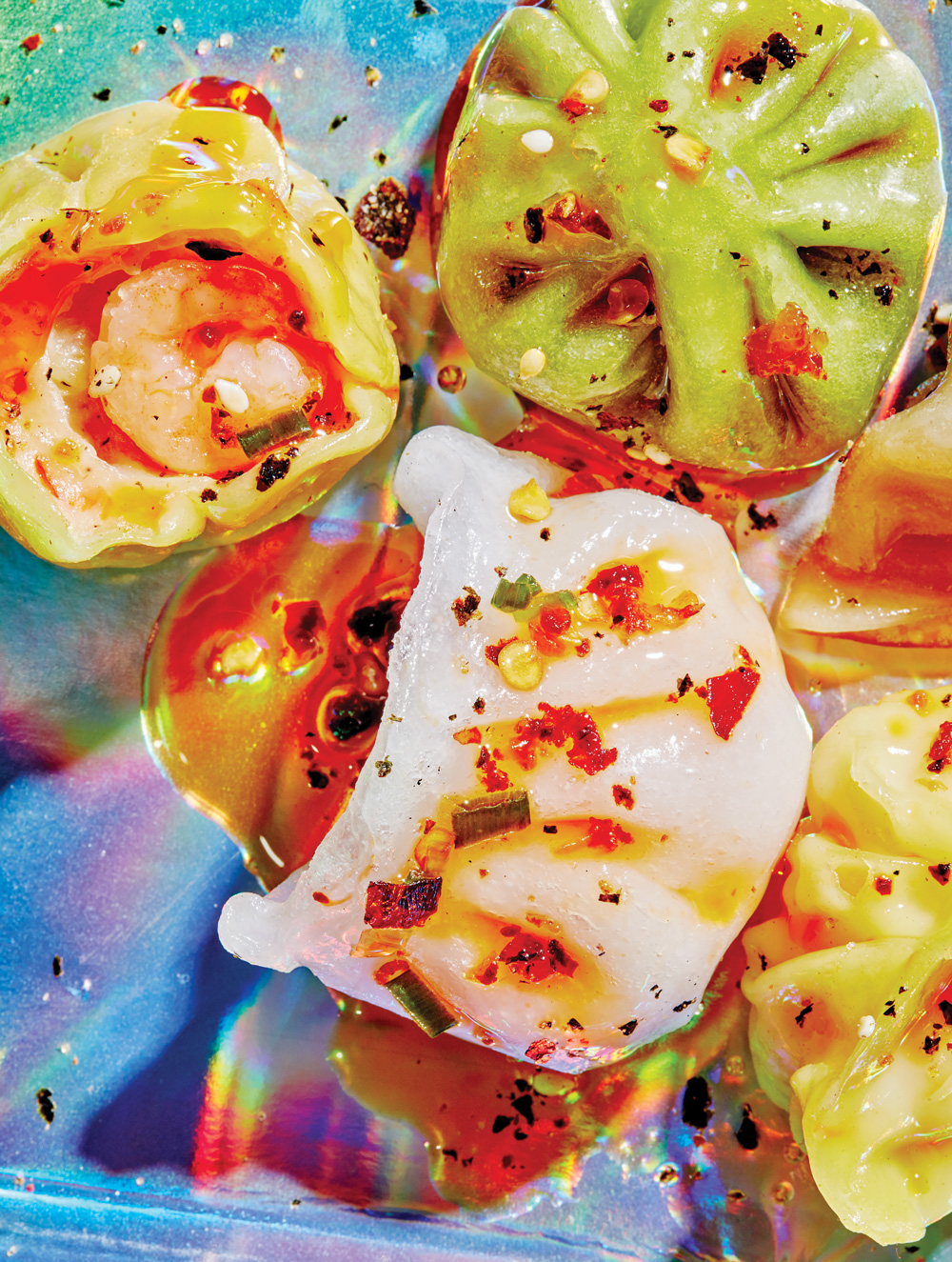 Gu's
Zhong-Style
These delicate, velvety, slippery dumplings cradle pork or veggies and have the perfect spicy kick. Available at Krog Street Market or on BuHi.
Mushi Ni
Steamed Shrimp Hakao
These magical mini-dumplings in East Atlanta Village are a pastel rainbow of pliant dough, packed with fragrant shrimp.
Northern China Eatery
Pork and Chive Pot Stickers
You can't choose wrong among the two dozen dumpling varieties at this BuHi mainstay. Be sure to grab a sack of 24 or 60 frozen dumplings, too.
Fire Stone
Pan-Fried Pork
This fairly new, highly impressive Sichuan joint in Kennesaw offers pork dumplings steamed or pan-fried (and so many other goodies).
---
---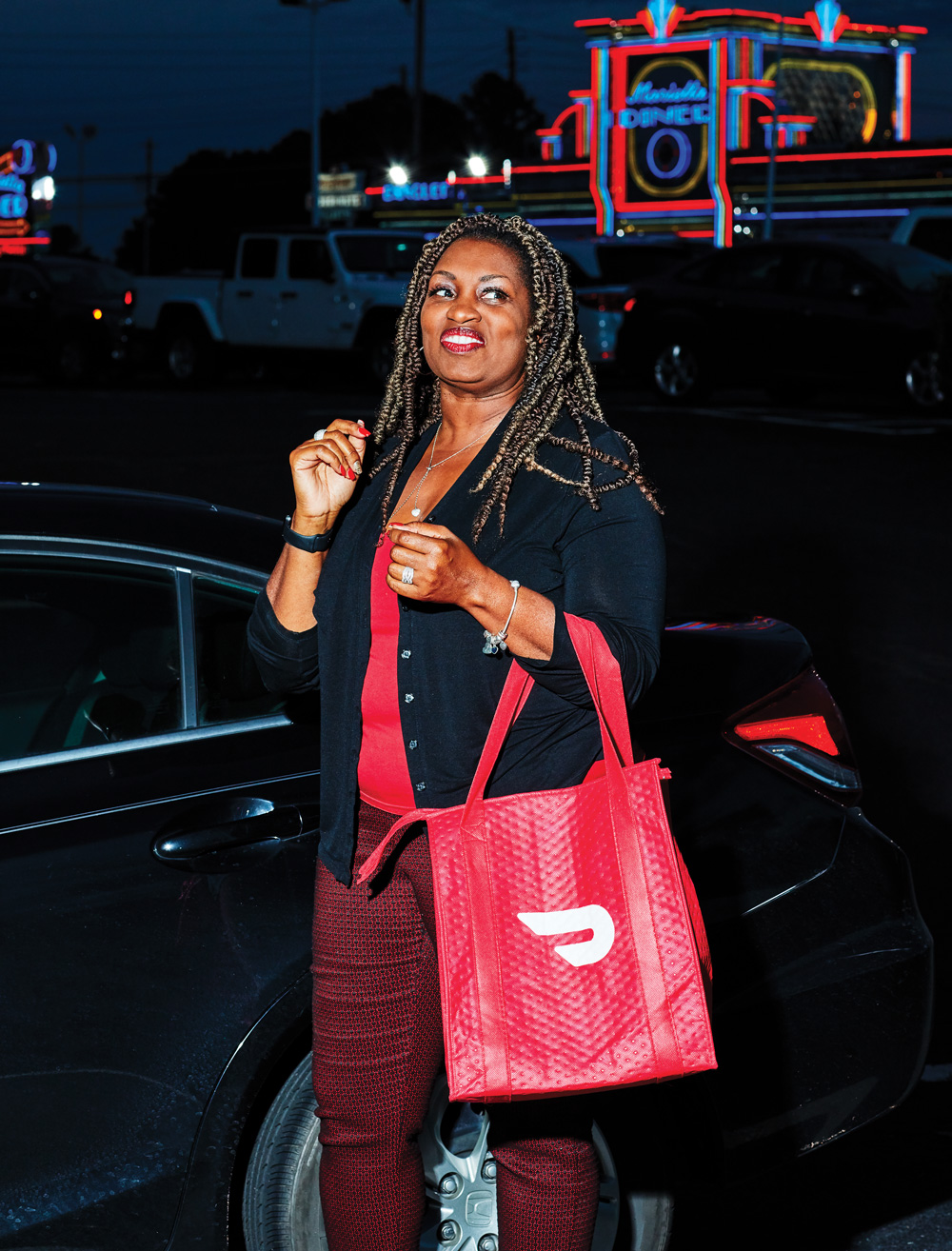 Tales of Two Food Delivery Drivers
Kimberly Smith says delivering food helps her help others. Mathew Lovell says it barely allows him to get by.
Read more
Kimberly's three favorite takeout meals
L'Thai
Pad thai boraan with shrimp
(Smyrna, Tucker, and Peachtree Corners)
Mathew's three favorite takeout meals: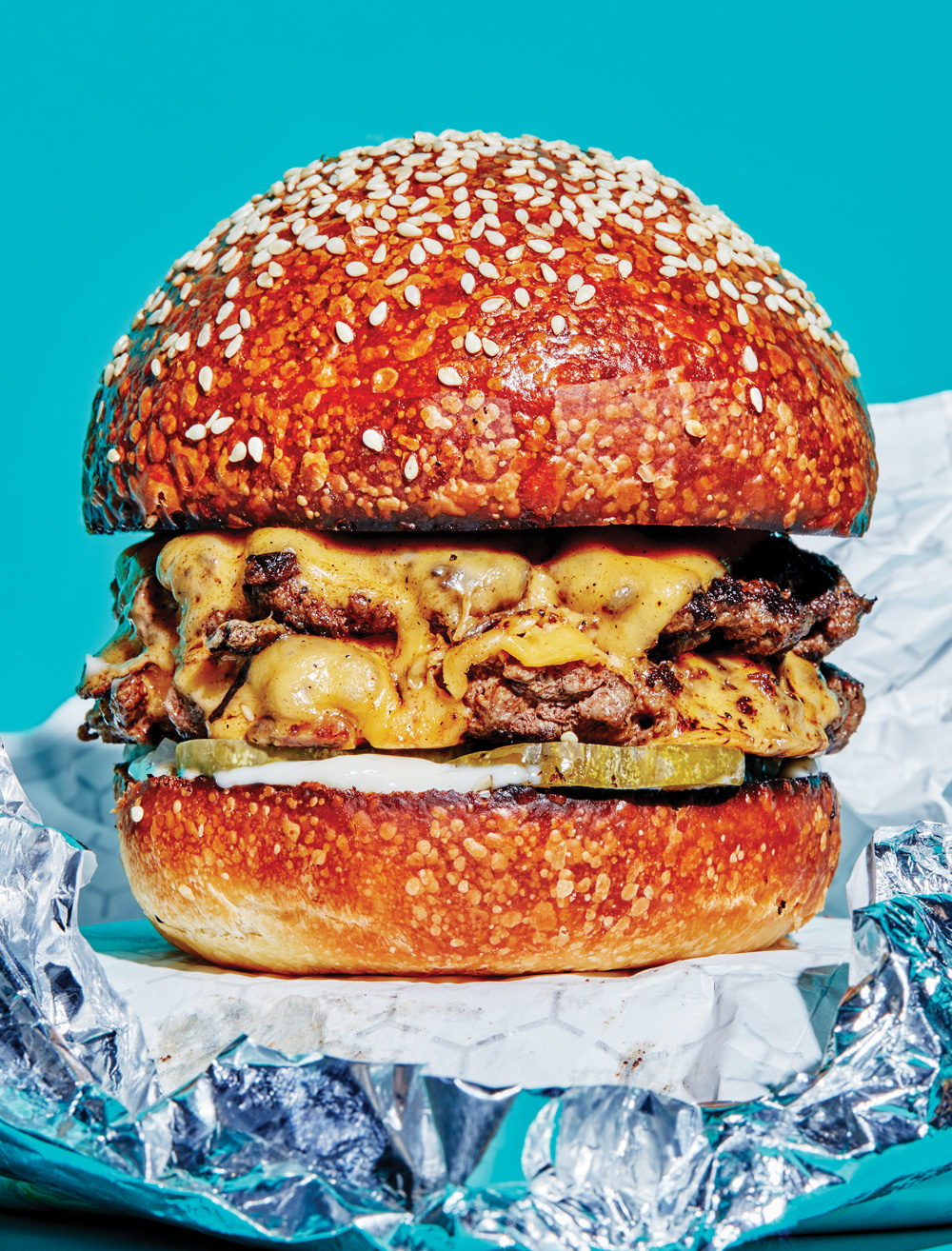 I Ate 5 Evergreen Sunday Cheeseburgers So You Don't Have To
But you should anyway
Read more
Three Other Great Takeout Burgers
NFA Burger
Billy's Classic
This griddled double-stack with American cheese, pickles, and "sassy sauce," served out of a Dunwoody Chevron station, evokes a (better) Big Mac.
Slutty Vegan
One Night Stand
Available in Westview, Jonesboro, and Old Fourth Ward, this burger is big, messy, and cheesy—but, unlike most burgers with that description, it's vegan!
The Earl
Big Earl
Buy a burger, save a music venue. This East Atlanta Village monster is topped with American cheese, thick pickles, and Coca-Cola–grilled onions.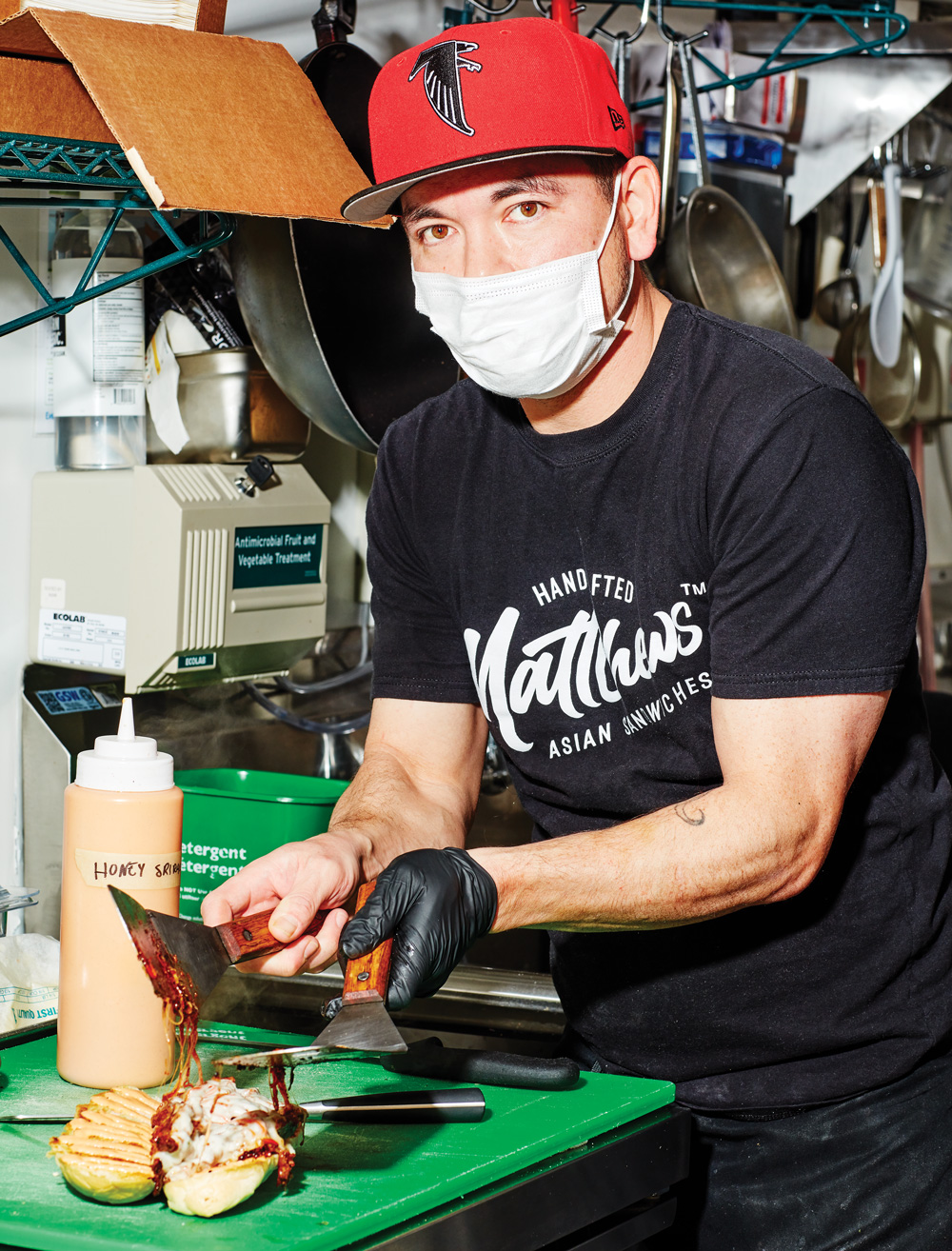 What Is A Ghost Kitchen?
Move over, food trucks—chefs have found an even lower-risk way to try new ideas
Read more
Three Meals to order from Ghost-Kitchen Chefs
Scotch Yard
Lobster mac and cheese
Scotch Yard delivers the comfort food we've needed to get us through this dark winter—and this thick, rich lobster mac and cheese is the must-order panacea. The texture of the pasta is perfect, the layers of flavor are complex, and you get a full lobster tail in your takeout box—in addition to the large pieces scattered within.
MattChews
Korean cheesesteak
How is it possible to make a Philly cheesesteak even more freakishly delicious? Replace the steak with 24-hour–marinated bulgogi. Chef Matt Scruggs's clever mashups also include a "Spicy Kim Reuben" that swaps classic kraut with kimchi, as well as fries loaded with kimchi, melted provolone, scallions, and honey sriracha.
Chicken Out
Crispy Chicken Sandwich
There's always room for a new challenger in Atlanta's chicken-sandwich wars. Nick Leahy's new poultry-focused, delivery-only ghost kitchen makes a killer one. Crispy-fried to just-past-golden-brown, it's got crunch, juice, flavor, and chew. It's a chicken sandwich that's not trying to do too much, which is what makes it great.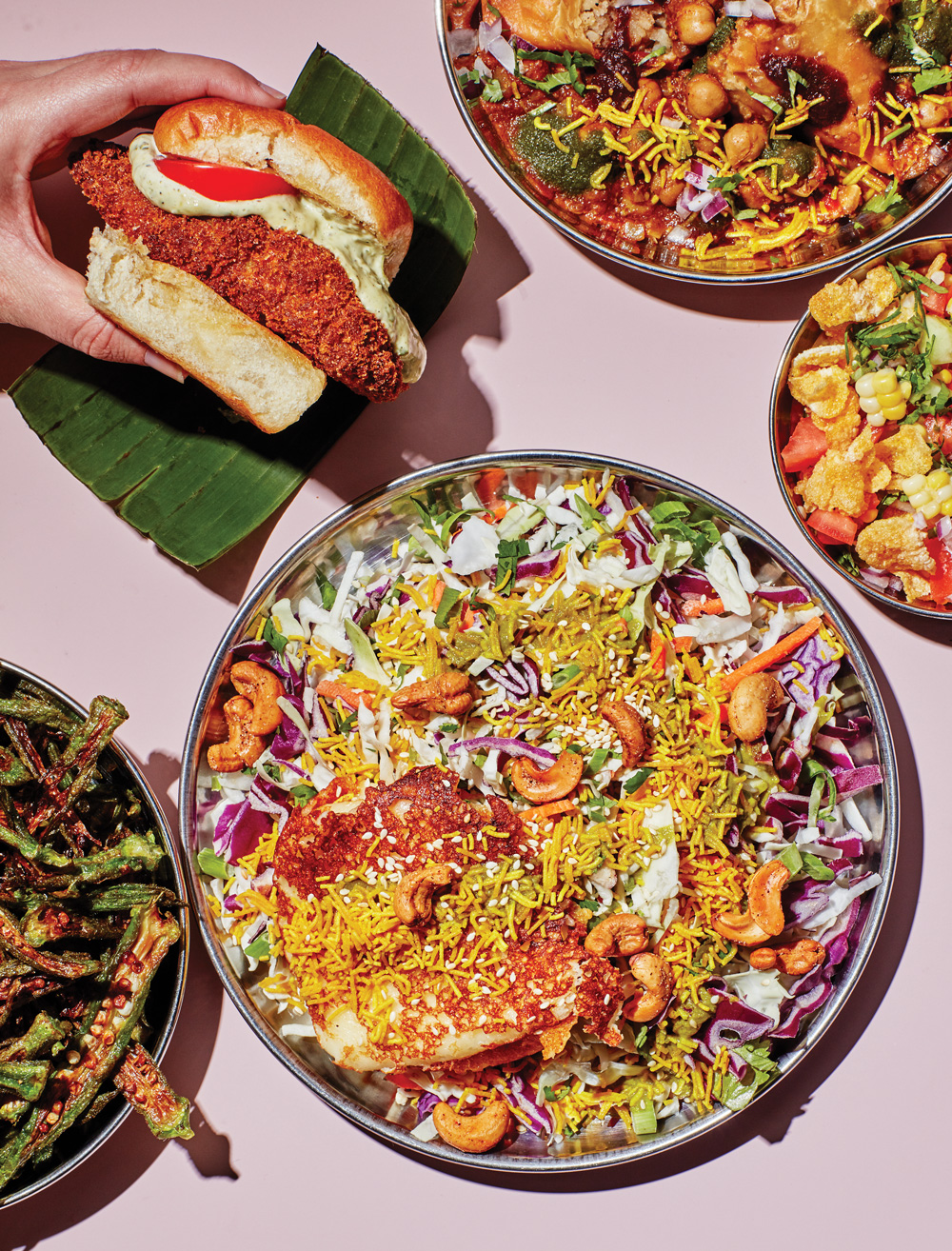 Same Meal, Different Price
How to navigate food-delivery apps—and do right by the driver and restaurant
If you're fortunate enough to live within a few miles of Chai Pani in Decatur, you can (and should) make a habit of picking up food there. If you're more geographically challenged in relation to this outrageously delicious Indian street food, well, you might choose to rely on a food-delivery app—to the detriment of your bank account and the restaurant's bottom line.
Read more