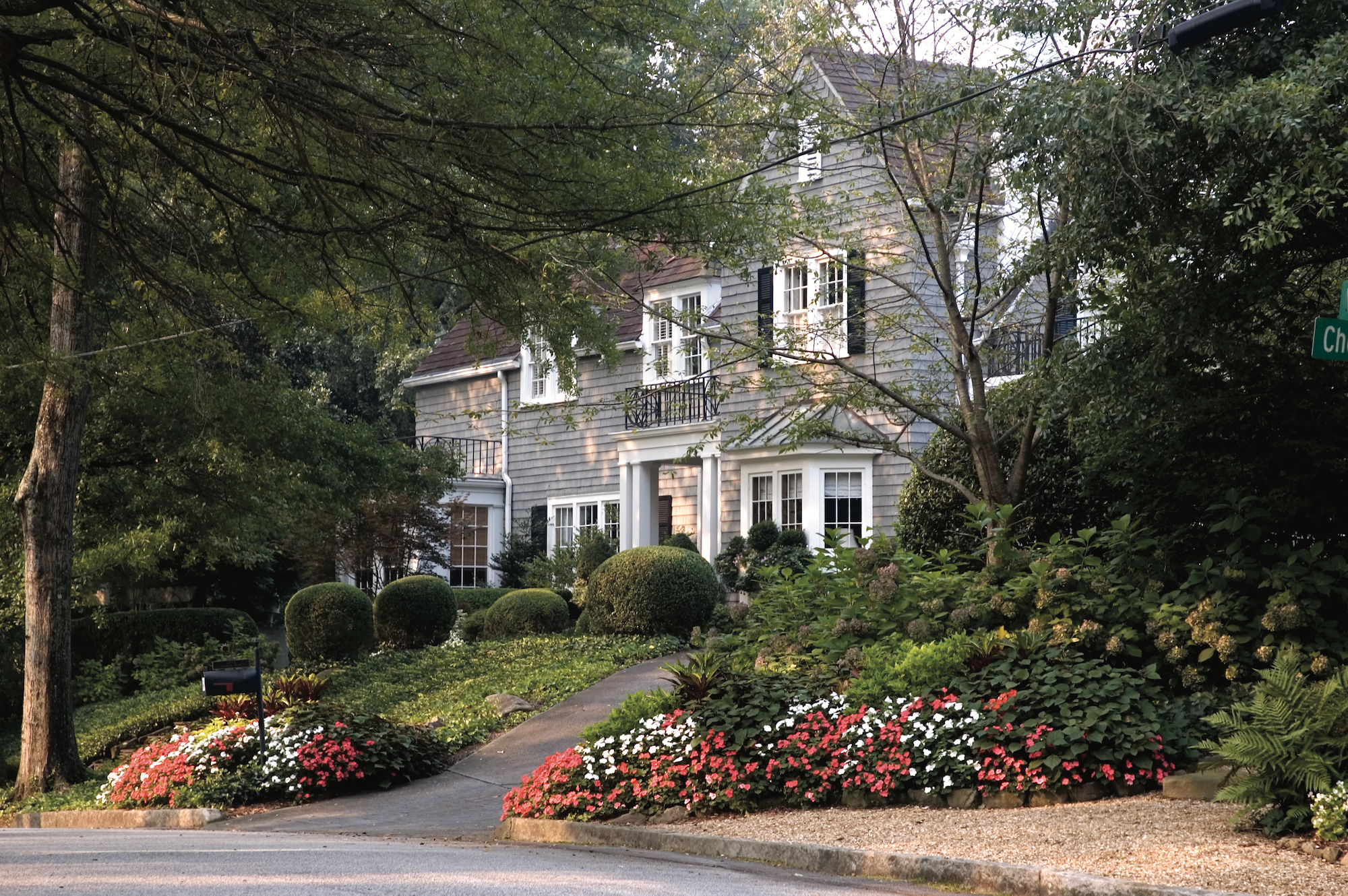 For decades, Buckhead has been synonymous with top-tier shopping and restaurants, and anyone who lives here can attest that the reputation is well-earned. From upscale restaurants serving experimental cuisine to casual cafes with a down-home flavor, you'll find it in Buckhead. Buckhead is also home to the Southeast's most upscale shopping options at Lenox Square, Phipps Plaza, and Buckhead Village District.
Recent years have seen Buckhead building a new reputation for itself as a walkable, wellness-focused community. PATH400—a multi-use trail connecting a growing network of parks and trails across Buckhead—has given local runners, walkers, and bikers a new exercise option just steps from their front doors. Improvements along Peachtree have created an inviting environment for walking along this signature street, and there are exciting plans to continue transforming Buckhead into a more walkable, connected community. This ongoing transformation is attracting residents and workers of diverse ages, racial identities, income levels, and other characteristics.
Visitors are drawn to Buckhead by the Atlanta History Center and Museum, the Governor's Mansion, decorative arts showrooms, and fine art galleries. No introduction is complete, however, without a ride through the beautiful, tree-lined roads of stately homes on rolling landscapes.
Buckhead is a collection of neighborhoods surrounding a major business core—commercial structures that provide the amenities of convenient dining, shopping, entertainment, employment, and rapid transit. A University of Georgia study described Buckhead as a consumer market representing "the largest concentration of income and buying power to be found in the southern United States."
This business center has been defined by GeorgiaTrend magazine as a "suburban downtown," and by Washington Post author Joel Garreau as an "edge city." This is dramatically evident from its separate skyline of office buildings, hotels, high-rise condominiums, and apartment towers.
Buckhead has approximately 90 million square feet of commercial real estate, of which 43.3 million is multi-family, and 23 million is office space. Other attributes include 5,992 hotel rooms, an estimated 1,500 retail outlets, and over 300 dining establishments. In each category, it most often enjoys the highest occupancy rates in the city. In addition, Buckhead is proud of the estimated $56.8 billion in economic impact dollars, and the 294,000 jobs supported by that output for Atlanta and the state of Georgia.
Buckhead is also a center for religious activity. Among the many faiths represented are the largest Presbyterian congregation and the largest Episcopal Church in the United States.
The area is home to 13 private schools, Shepherd Center (the nation's largest spinal disorder rehabilitation hospital), Bobby Jones Golf Course, and other significant institutions and public facilities.
Transportation modes include two transit rail lines, three transit rail stations, nine bus routes, two U.S. highways, two interstate highways, and nine state highways.
An estimated 101,564 people live in Buckhead, and its daytime population is estimated to be more than 170,000.
In 2011, the Buckhead Coalition arranged a "Sister Community" relationship between Buckhead and the beautiful British is and of Bermuda. Bermuda is 21 square miles with a population of just over 64,000; Buckhead is 28 square miles with direct air service from Atlanta to the picturesque mid-Atlantic Island.
Buckhead as a Shopping Mecca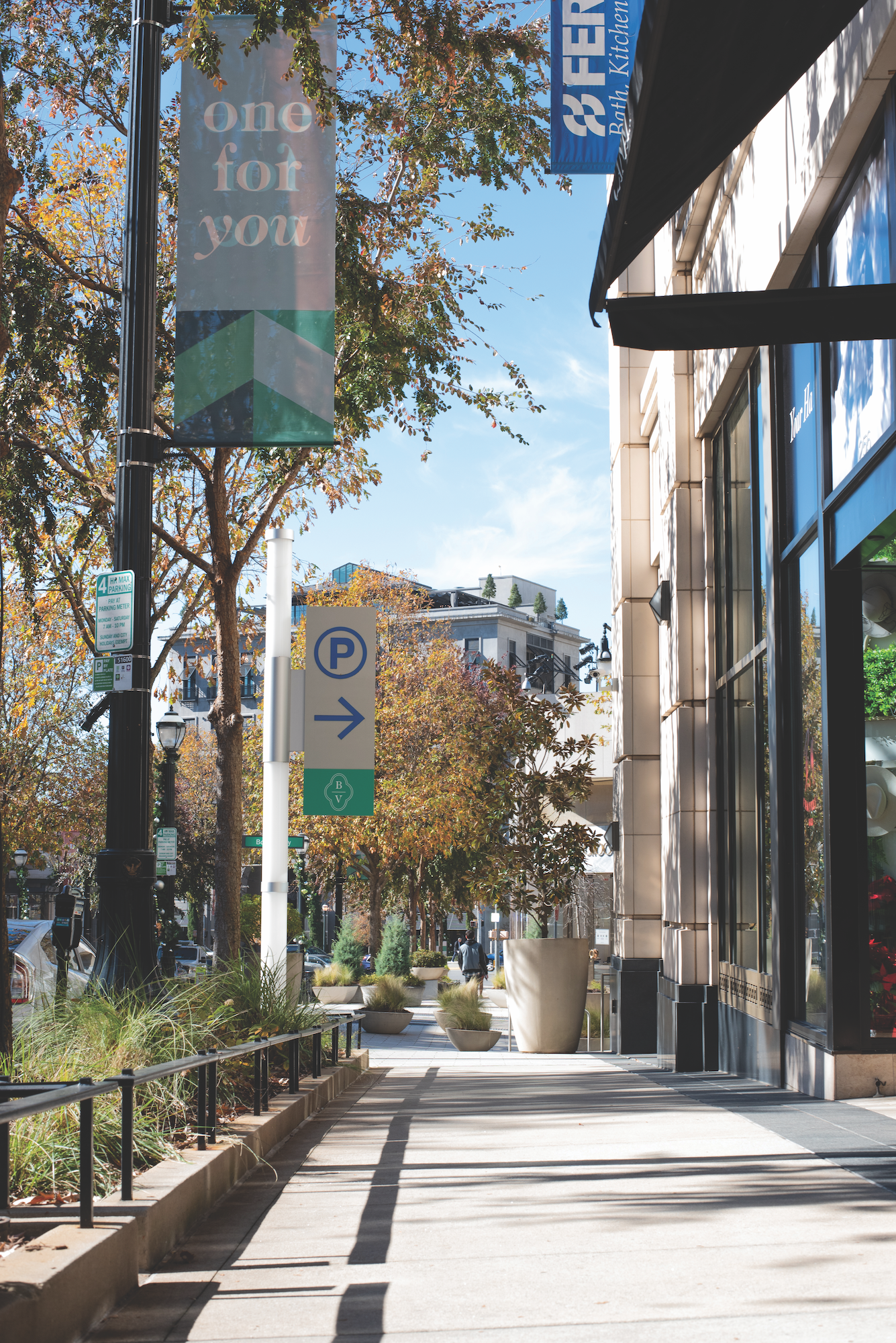 In 1959, the business of retailing changed directions—not how the merchandise was designed or how it was priced, not even how it was displayed, but where it would meet the customer. Ed Noble, the investor from Oklahoma with considerable oil money, decided the community of Buckhead in Atlanta, Georgia, would be his testing-ground for significant suburban shopping. His retail research of savvy statistical data and his sophisticated salesmanship convinced Dick Rich, president of what was then the South's major downtown retail store—Rich's—to open his first suburban operation in Buckhead at Noble's Lenox Square.
This key retail anchor ensured the success of the major shopping mall, which Simon Properties now owns, along with Phipps Plaza, a separate and expansive mall diagonally across the street. With the eventual closing of Rich's downtown store and subsequently Macy's major store—also from downtown—this type of merchandising was forever changed in Atlanta.
Now add to this our newest mixed-use destination for retail called Buckhead Village District, an extensive pedestrian-welcoming development at Peachtree and East Paces Ferry roads, purchased in 2019 by Jamestown. There is no mystery why our hotels, restaurants, and gas stations do big volumes on weekends, as this is a drive destination where it is estimated 40 percent of the patronage comes from more than 100 miles away.
Referencing its 28 square miles, Buckhead brags of having 1,500 retail stores. There is no questioning its claim to being "the retail mecca of the Southeast."
Buckhead as a Center for Entrepreneurs and Incubators
An earlier edition of the Buckhead Guidebook extended a welcoming hand of applause to its budding niche of incubators and entrepreneurs. Yes, this community of 45 neighborhoods of 100,000+ residents calls attention to Tech—Georgia Tech, that is—to ready for the newest player in all things tech: Buckhead!
Organizations like the Buckhead Coalition are forever massaging its brand, and now it can step forward to claim a growing share of what's new—and isn't even yet on the drawing board—in high tech. Not satisfied being the retail mecca of the Southeast, the dining room of our state, the nightclub of the region, and the art gallery of the city, Buckhead continues to offer welcome and opportunity to newcomers with new ideas and envelope-pushing possibilities.
With Atlanta Tech Village and similar nearby developments, there are paperless business models where space is rented by the human foot, not the square foot. It makes sense, doesn't it, that the more people, the greater the demand for business space? Here, with the wider boulevards and cooling tree canopy, the overall quality of life continues to hold wide appeal and sustains Buckhead's growth.
As businesses innovate and expand, relocate, and start anew, developers in the industry are addressing the need to house the labor market, which we see happening with new apartments, new and innovative office space, funky new hotels, and pop-up shops—something for everyone, as we in Buckhead like to say.