Home
Authors
Posts by Tova Gelfond
Okey Nwoke started the ATL Fashion Tech Collective to bring Atlanta's fashion and tech communities together. Fashion has always been part of this former model's life, from his early childhood in Nigeria to his current role as a client advisor at Louis Vuitton.
Abstract painter and silk scarf creator Meredith Anne White releases her second collection of scarves, Tipple + Rose Tea Parlor and Apothecary's new skincare products, and another reason to "flash your Spanx": a new activewear collection for this spring.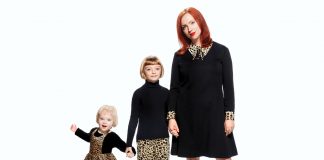 As a writer, director, filmmaker, and mom to two rambunctious girls—Olive and Ora Abercrombie— Karla Davis is busy 24/7. She got her start at Turner Studios and has elevated her Instagram account @mintkarla into a picturesque moodboard featuring her two stylish daughters.
CBD Products is focusing on the newest beauty trend to hit Atlanta: CBD oil-infused products. Plus, Atlanta-based fashion designer Hassan "Blu Boy" Secka is targeting the creative class with his brand WNTD Apparel, a line of classic streetwear with Asian-inspired elements and hand-painted graphics.
Herbalist Lauren Haynes spends a lot of time in the woods. Her small-batch apothecary, Wooden Spoon Herbs, uses plants to create healing salves, creams, syrups, and tinctures and is housed in an 800-square-foot studio in the North Georgia mountains.
East Fork pottery has built a devoted digital following that spawns wait lists for new releases; now it has a retail store in Westside Provisions District. Also, be sure to check out the latest SCAD FASH exhibition, Cinematic Couture, Amour Vert's new Ponce City Market location, and Atlanta's small-batch leather handbag company, Neva Opet.
Emily Sistrunk's style hasn't changed in 20 years. It has always been bold, eclectic, and a mix of high and low fashion. The stylist-turned-studio owner got her start working for music producer Dallas Austin. Now she's known as a go-to stylist for commercial advertising who opened her own studio, Pixhouse, six years ago.
Atlanta's favorite nine-year-old jewelry designer Riley Kinnane-Petersen has a new necklace at J.Crew; Ink + Alloy, which sells Bohemian-inspired accessories, opened in Decatur; and Peridot on the Line offers vintage finds.
Megan Huntz's first brick-and-mortar shop, Grant Park's new grooming spot for guys, Hammer & Nails, Warby Parker's new kids' eyewear line, and more of Atlanta's newest stores.
No matter where you look this winter, you'll be seeing red, from two-toned pinks to vermilion. Whether it's manicures or mules, designers are using scarlet styles to set the trend.