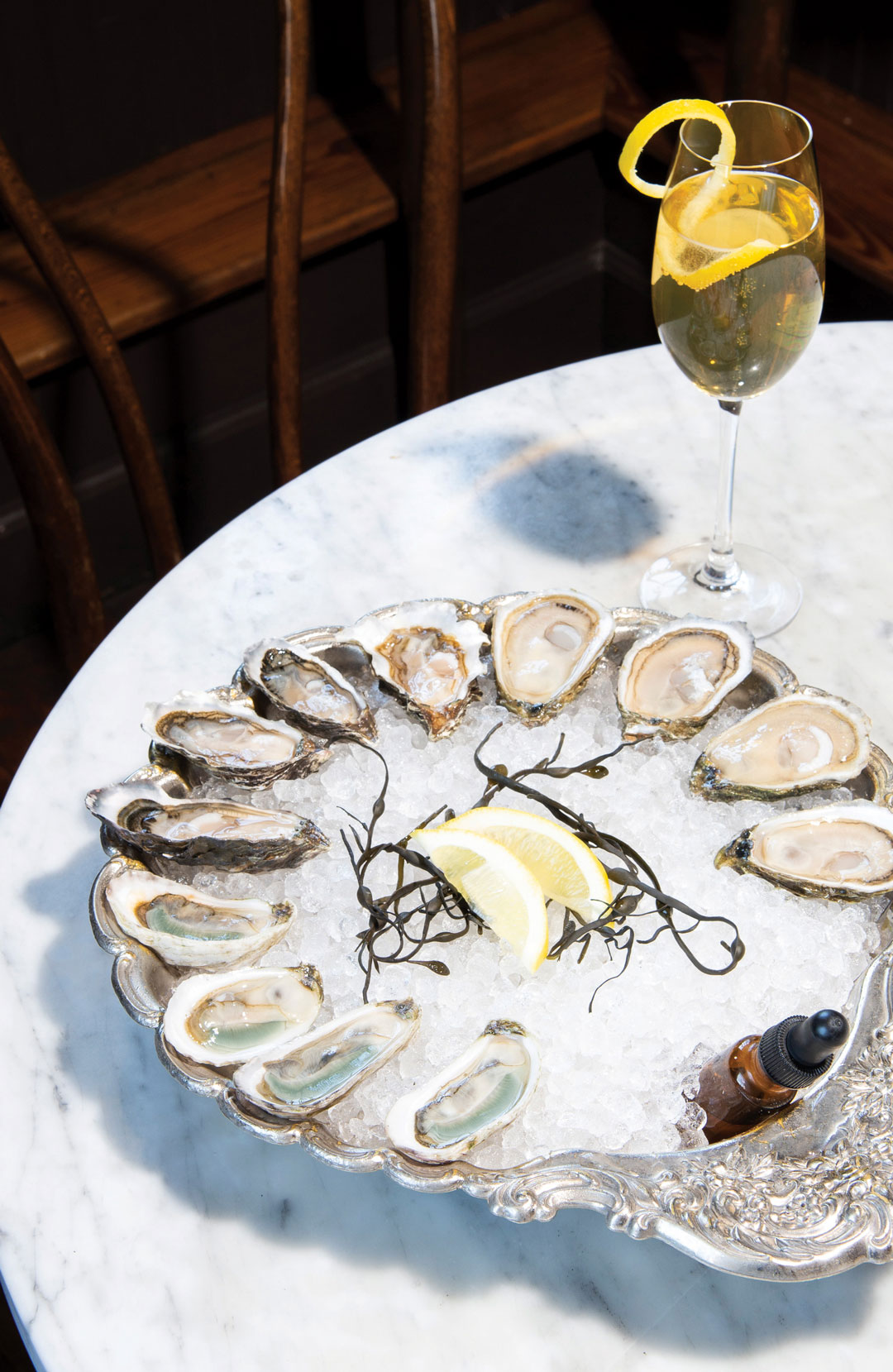 Growing up a neglected child in France's biggest city made me remarkably unsentimental. I don't remember any birthday celebrations, much less cake, candles, and songs like the one we're now supposed to sing while scrubbing our hands like surgeons.
This year, March 11 fell on a Wednesday, and I was going to be in Barcelona, where I've been eating for 20 years. I planned to visit my best friends, and we had two important reservations, one the day before and one the day after my birthday, in the kind of places food critics thrill for. Direkte Boqueria, a boundary-pushing eight-seat restaurant, and Estimar, one of the city's most daring destinations for seafood, were going to be fun. 
Luckily, I canceled my trip at the eleventh hour, as COVID-19 began to tighten its grip on Europe. I instead decided I'd spend my birthday the way I usually do: alone and somewhat content. My children had bought me a plane ticket to Toronto for later in the month, and one was going to meet me there to explore the best Chinese restaurants in North America.
On March 11, I had begun to worry about the immediate future, but I wasn't panicking yet. The sinkhole hadn't sunk. A friend delivered a tall slice of rich birthday cake, and I scarfed it up, thinking it would be enough of a celebration. Suddenly, it was five o'clock, and I decided on a whim to treat myself to a dozen oysters and a glass of Muscadet at one of my favorite places. Kimball House wasn't quite as packed as it normally is in the early evening, but the bar was comfortably full, with no sense of impending doom. Because there was only a single specimen left of one of the oysters I had ordered, a substitution was made, and I ended up with thirteen oysters on my platter instead of six pairs. Was it an omen?
Let's seize the moment, I vaguely thought, and spontaneously ordered something pretty and elegant-sounding: midlings with caviar and a fine dice of crispy potatoes. I was delighted with my evening. The two young women next to me at the bar—a pediatric emergency care nurse and her spouse, who joked that she was "the world's worst trophy wife—offered to buy me a glass of wine to celebrate my birthday. Nah, I'm fine, I said with a smile. I woke up the next morning and tweeted that we should all treat each meal as if it's going to be our last. Then, more quickly than I had imagined, my life as a roving gourmet came to a sudden halt.
In the last 40 years, I can't remember a week when I haven't eaten out almost every day, sometimes twice a day. The Sunday before September 11, I was in New York for a visit and decided to take a cheap Chinatown shuttle to see my daughter in Providence, Rhode Island, which is where I was when I heard about the planes hitting the World Trade Center. This is the end of the world as we know it, I remember thinking. I spent an anxious week in Providence, waiting to change my flight home. The food critic in me still needed to go out. I don't remember where or what I ate. But I never stopped eating.
The current crisis is something entirely different, a much more direct attack on they very thing that has made my life not just exceptional but livable. Without restaurants, there is no place for me to seek the kind of comfort among strangers I've grown dependent on. Restaurants are closing for who knows how long, their workforce devastated, their owners and investors fearing ruin. Some are pivoting to take-out and/or delivery. They are emailing me about their gift cards or branded merchandise. These are the short-term solutions that will help keep some of them alive. But for me, restaurant food without the restaurant experience feels meaningless.
I didn't become a food critic just because of the food. I wanted to be out in the world, mapping a city through its bodegas, cafes, and markets, wandering endlessly in search of mastery. Like most of my colleagues, I am interested in the stories behind the food. Whether or not I like a place is less important than where that place fits into the history and taxonomy of the city.
To relieve my anxiety about the current situation, I weed my garden compulsively. I also have a new routine involving slow, lonely drives through the neighborhoods I love. I look for signs of activity, unusual notices; the best I can hope for right now is to see school buses dropping off meals as opposed to picking up children, as is happening in several cities.
Do I want to go back to a world where I can eat a fried fish sandwich at a restaurant bar for lunch and sit down for a 12-course tasting menu for dinner on the same day? There's nothing I want more. But by the time that happens, the spaces I inhabit and strangers I meet will have been transformed by the suffering they endured. And so will I.