Atlanta Election Guide 2020
How politics impact our lives
While many metro Atlanta counties were overwhelmed with applications to become poll workers, there are still plenty of ways to help out fellow voters and volunteer on Election Day.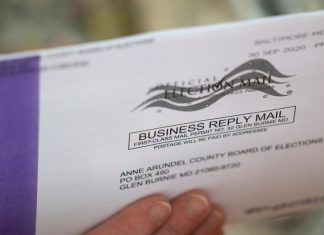 Although absentee voting has long been a part of Georgia elections and every registered voter is eligible for an absentee ballot, many will be using the method this year for the first time. Here's how to request an absentee ballot—yes, there's still time—and how to ensure it gets counted.
Editor's Note: Candidates David Perdue, Kelly Loeffler, Nikema Williams, Karen Handel, and Rich McCormick have not yet provided responses our questionnaire.
The election is November 3, 2020. Head to the Georgia's My Voter page to check your registration status and to learn where your poll location is. To vote in Georgia, you must have:
a valid state or federal government-issued ID
a Georgia driver's license (it's okay if it's expired)
a valid employee photo ID from a federal or state government branch, department or agency, or any county, municipality, board, authority, or other entity of the state
a valid U.S. passport
a valid U.S. military photo ID
a valid tribal photo ID
a Georgia voter ID card
If you'd like to cast an absentee ballot, you can request one without needing a specific reason. Ballots can be requested online here and must be received (not postmarked) by 7 p.m. on Election Day. If you don't think your absentee ballot can make it by mail, it's best to drop it off at a county drop box location. For more information on absentee voting, check out this article.
Clayton County's Drop Box is located at the Clayton County Board of Elections & Registration, 121 South McDonough Street, Jonesboro, GA, 30236
Early voting began October 12 and turnout so far has been record-setting. The dates and times for early voting vary by county. Remember that unlike on Election Day, you can vote at any early voting location in your county. Find more information about your county's locations below:
More helpful info: