Amid the plumes of bipartisan vitriol arising from clashes over Supreme Court appointees, from bursts of violence between police and civilians (and protesters and police, and vigilantes and protesters), and, oh yeah, from waves of the deadly virus battering us on all sides, we're all pretty bleary. In this most unprecedented of election years, it's become exhausting to give much thought to something as implausible as empathy.
And, sure, it's probably naive to believe that there's room right now in political discourse for anything as uncommon as compassion, as audacious as hope.
Yet, when we set out to explore the political tensions that have trickled down into our everyday lives—not the ones that invade our psyche as a result of the actions of the President or Congress or the Court, but the ones that we simply can't avoid because of who we married, who raised us, who we befriended—something surprised us. Yes, there are interpersonal tensions aplenty these days, but when we spoke to people about their relationships with spouses, parents, and friends who hold different political views, the resounding message was not one of despair over their differences but of confidence that they can overcome those differences. Really? In 2020?
"If we kept saying, I'm right, you're wrong, then, no one grows, and you don't feel respected," 24-year-old Samantha Phelps, a Democrat, told us when describing her unusual relationship with her boyfriend, a staunch Republican.
"If you want to be heard," said 39-year-old Elizabeth King, a conservative Christian, "you have to learn to listen." That's exactly what her best friend—a liberal Democrat—does best.
There are dozens of opposing political viewpoints in the three stories that follow. But there also are abundant examples of ways in which two polarized people have found elusive common ground. And no matter what happens on November 3 and beyond—no matter how elated or wrecked you might feel—common ground is the one thing we'll all need . . . to survive 2021.
Laura Phelan and her friends have been meeting for breakfast every week for the last four years. The owner of their favorite spot, Gracious Plenty Bakery and Breakfast, makes the best biscuits Laura has ever eaten, she says, "and I had a Southern grandma." The top left corner of the menu reads, "All Are Welcome, Hate Has No Place Here," which feels fitting to Laura, "this Southern biscuit place with this progressive message." Her friend group that gathers here is split politically—three lean left, three right.
They've met, all six women, only a few times since March, when their kids' schools closed and the pandemic ramped up, when wearing a mask became a political litmus test, and when they unconsciously sorted themselves into two groups: those hunkering down at home, and those not.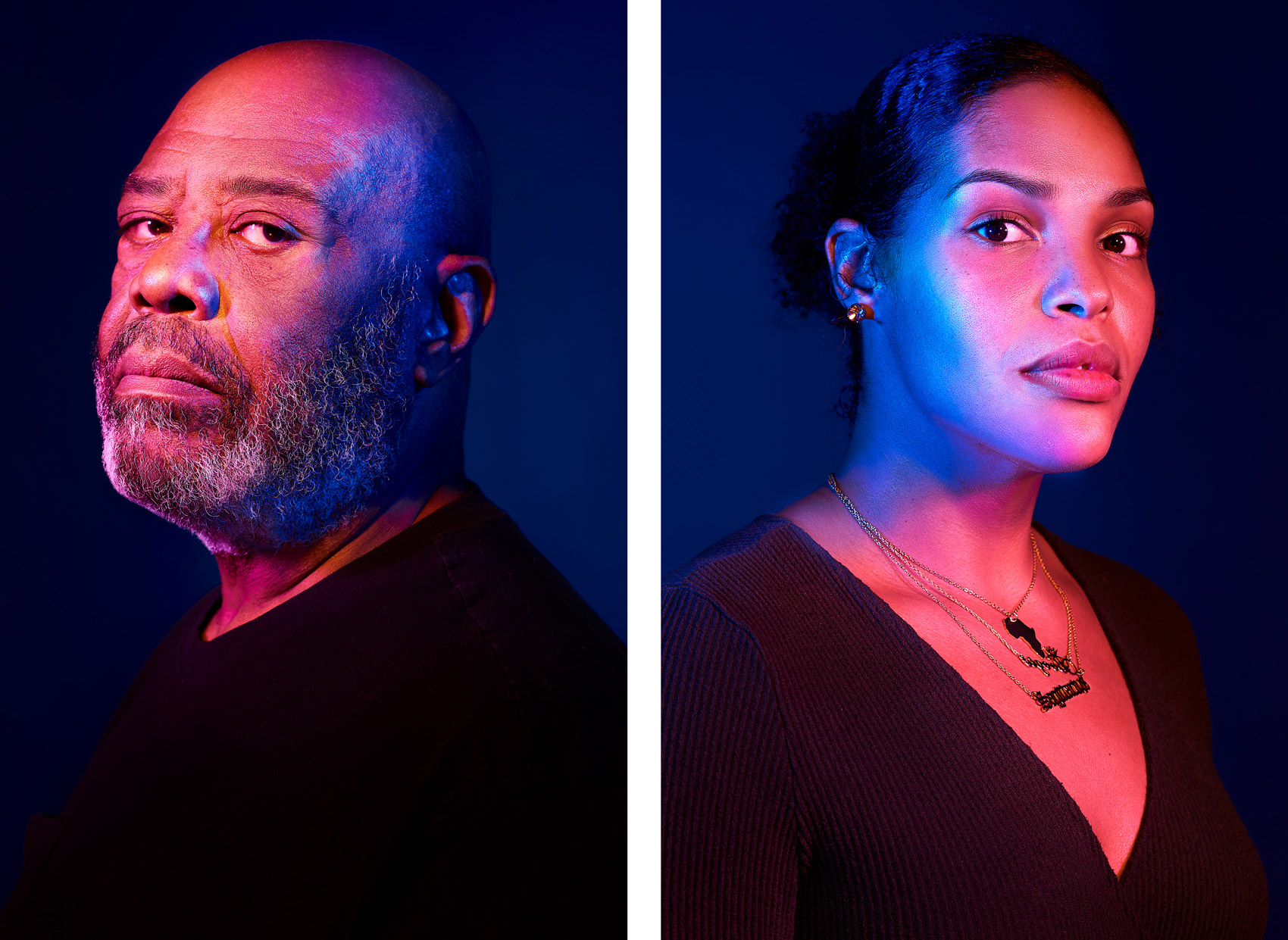 Nationally, the political divide between younger and older Black voters is more vast than the divide between younger and older white ones. According to national polls conducted late this summer, white "likely voters" between the ages of 18 to 29 were more likely to support Joe Biden than those over 65, but the opposite was true of Black voters: Biden had stronger support from older Blacks than from younger ones, with a wider margin separating them compared to their white counterparts. And with the Democratic party relying on significant Black turnout to defeat President Donald Trump, motivating Black voters, old and (especially) young, will be crucial to the party's success. That goes double for Georgia—a swing state with one of the nation's largest Black populations.
Going into the relationship, Dave and Jessica knew they had their differences. He's Black, and she's white. He grew up in a small town in coastal Georgia; she's from metro Atlanta. He's a 50-year-old Gen Xer; she's a 38-year-old Millennial. But to many people, the difference that's most surprising isn't any of these: It's that he's a Republican, and she's a Democrat.