Atlanta's twin fashion stars haunt the renovated Hotel Clermont—from the lush nostalgic rooftop to the dark hallway outside room 237. The boutique hotel's hip granny chic–meets–art deco vibe makes the perfect setting for this spring's retro runway.
By TOVA MORGAN GELFOND
Photography by CHLOE HORSEMAN
Styling by JABE MABREYZ
Hair and makeup by DANIELLE MITCHELL

Hover or tap on an image to learn more about the styles used.
In 2015, as a student at Georgia State, Reese Blutstein started an Instagram account to share outfits worn by her and her sister Molly, shot around Atlanta. At first, the handle, @double3xposure, was just a fun way for the fraternal twins to share their love of gritty, vintage fashion. "I don't think we thought it would really be anything because, at the time, Instagram wasn't that popular," Molly says. Four years later, their account reaches more than 220,000 people. They've appeared in campaigns for brands like Gucci and Proenza Schouler, plus features in national magazines like Vogue, W, and Glamour.
The twins' high profile hasn't just been a matter of luck. Reese, who has a natural eye for styling and photography, constantly scours the city for intriguing backdrops. Unconventional settings, their porcelain skin with those haunting gazes, and grainy film images have been a unique formula for stardom.
Years into their social media experiment, the soft-spoken Blutstein girls are still down-to-earth 20-somethings. Reese scours antique markets to furnish her new apartment, and Molly is finishing an interior design degree at UGA. The two jet off to fashion weeks on school breaks.
Molly made her own Instagram account public only after her sister kept tagging her. It's dubbed @accidentalinfluencer—an inside joke referencing a Refinery29 article that noted fewer than 50 posts had netted her more than 15,000 followers.
"I think the term 'influencer' is very weird, and I don't really like it," Molly says. "Everyone is influencing everyone, whether you're walking down the street or sitting at a restaurant."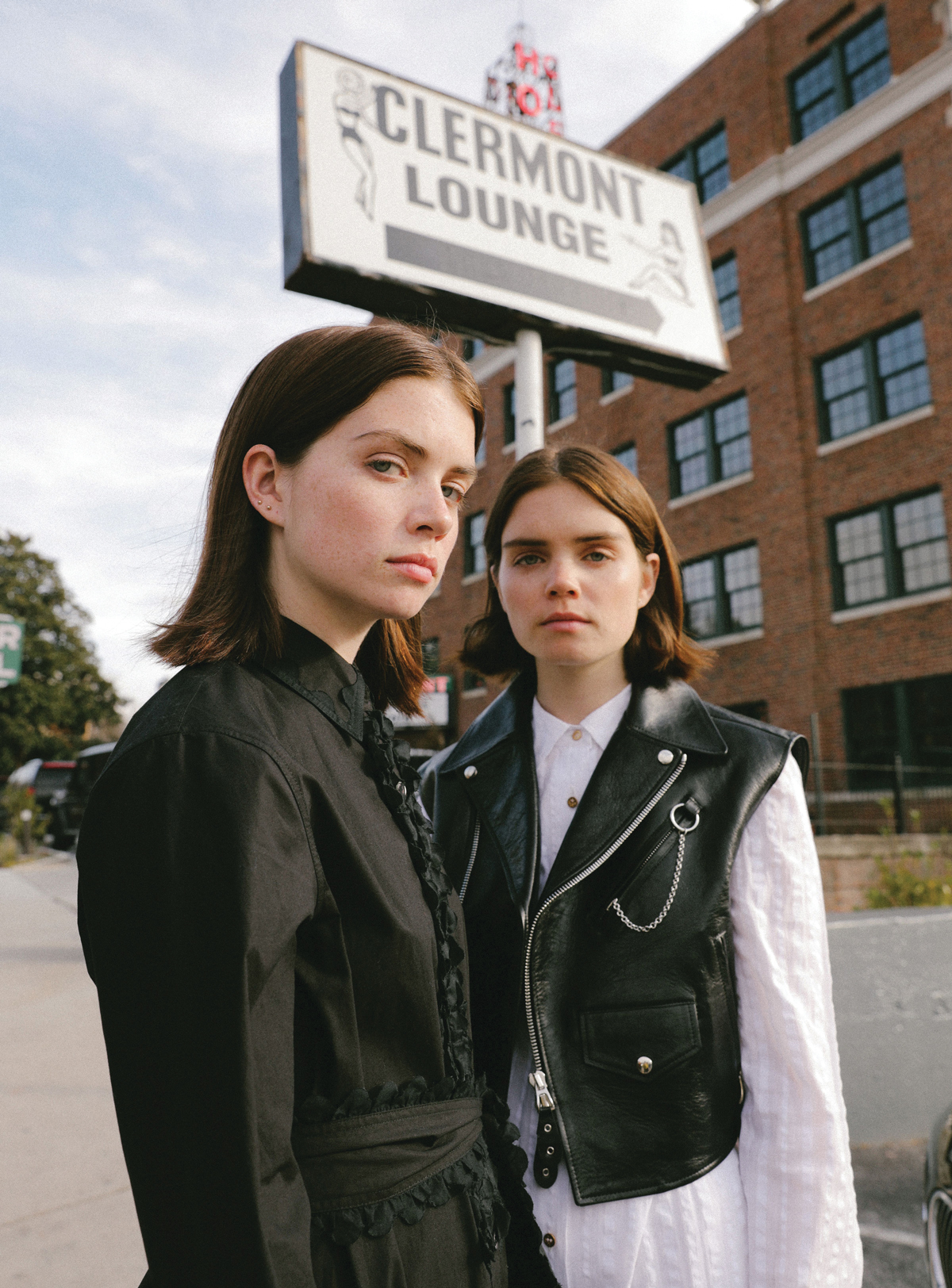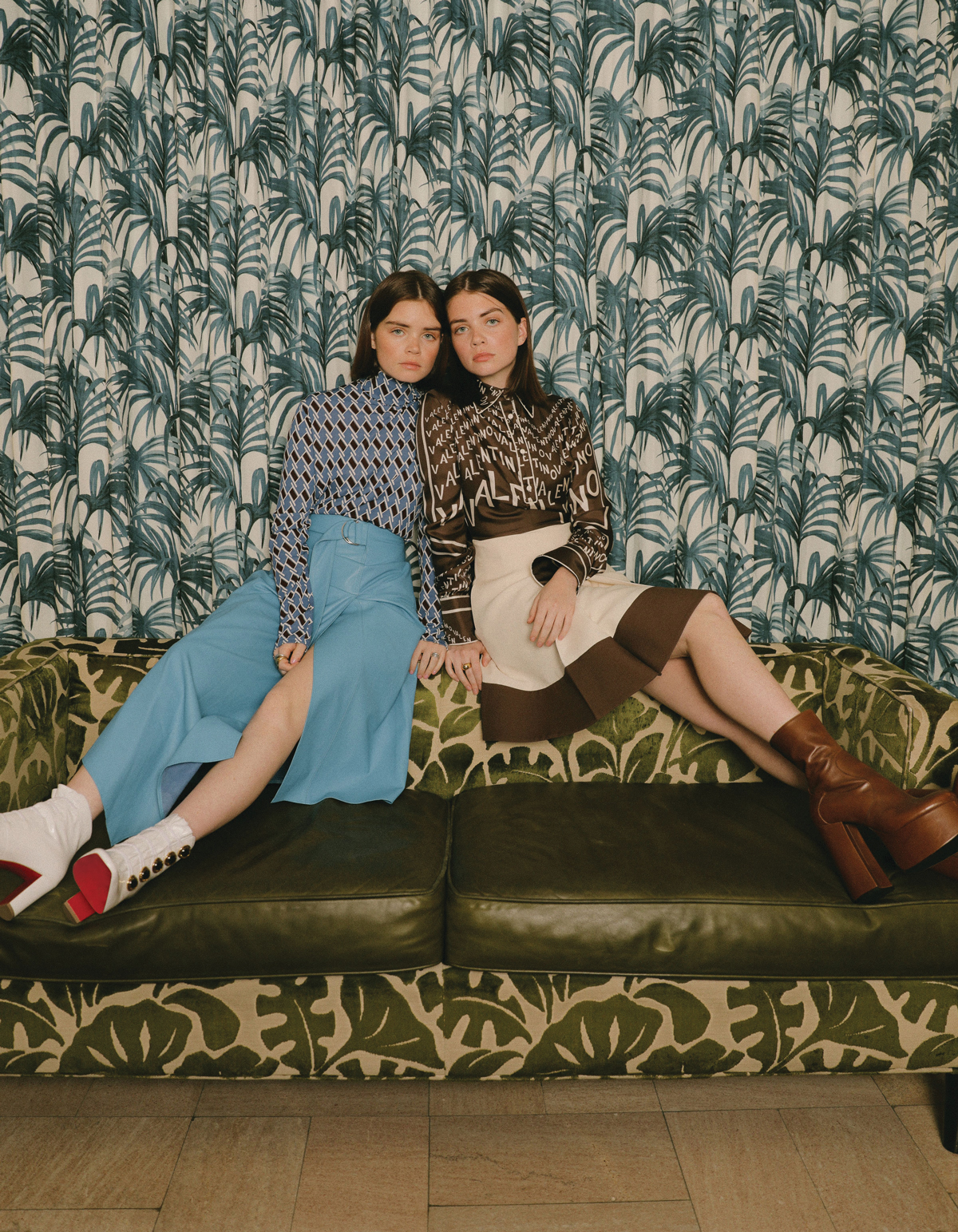 Reese (left)
Top Prada $1,060, Saks Fifth Avenue, Phipps Plaza, prada.com
Skirt Tibi $1,195, Neiman Marcus, Lenox Square, tibi.com
Boots Christian Louboutin $1,145, Neiman Marcus, us.christianlouboutin.com

Molly (right)
Dress Valentino $3,890, Jeffrey, Phipps Plaza, valentino.com
Boots Saint Laurent $1,395, Jeffrey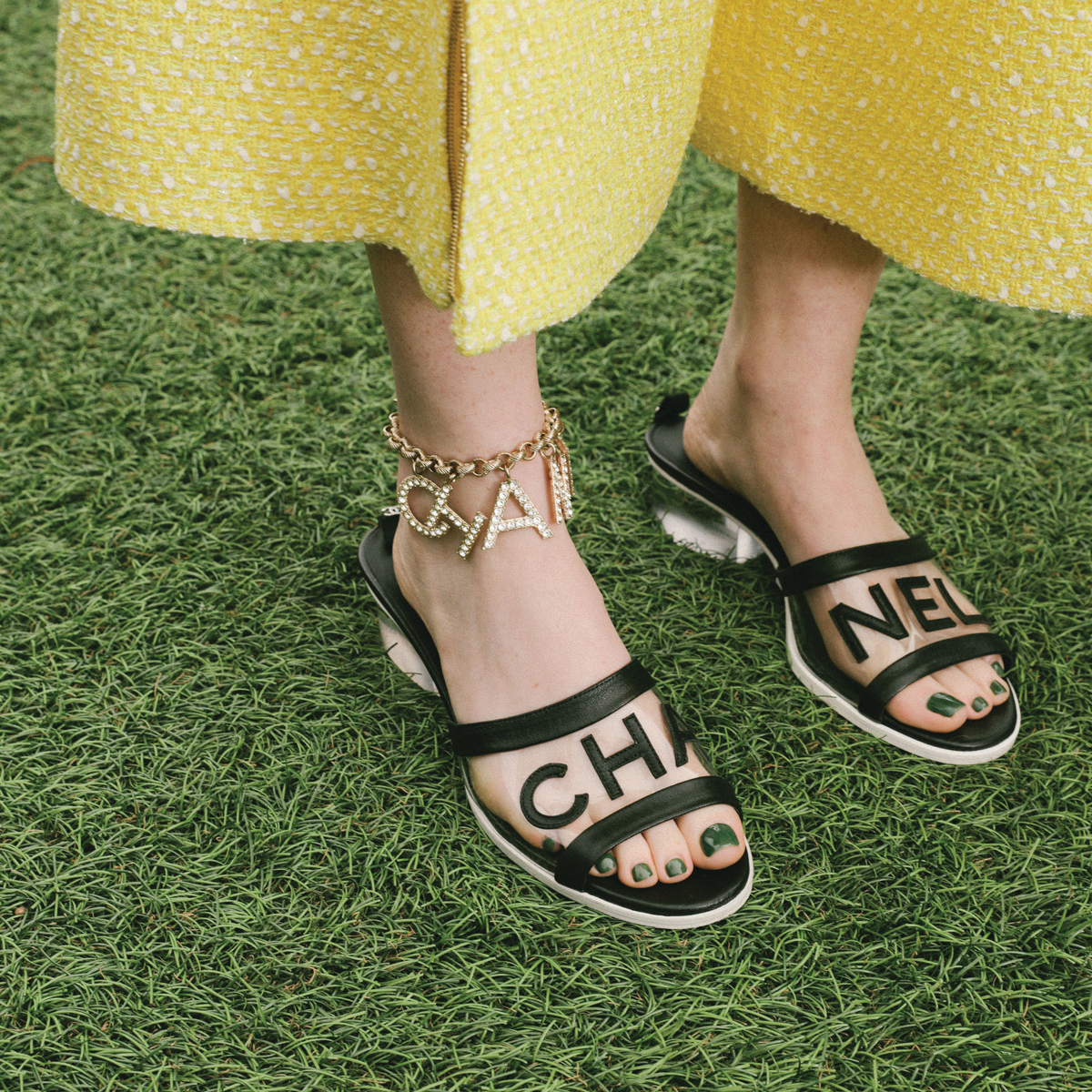 Reese (left)
Dress Chanel price upon request, chanel.com

Molly (right)
Jacket, pants, sandals, earrings, and bracelet Chanel price upon request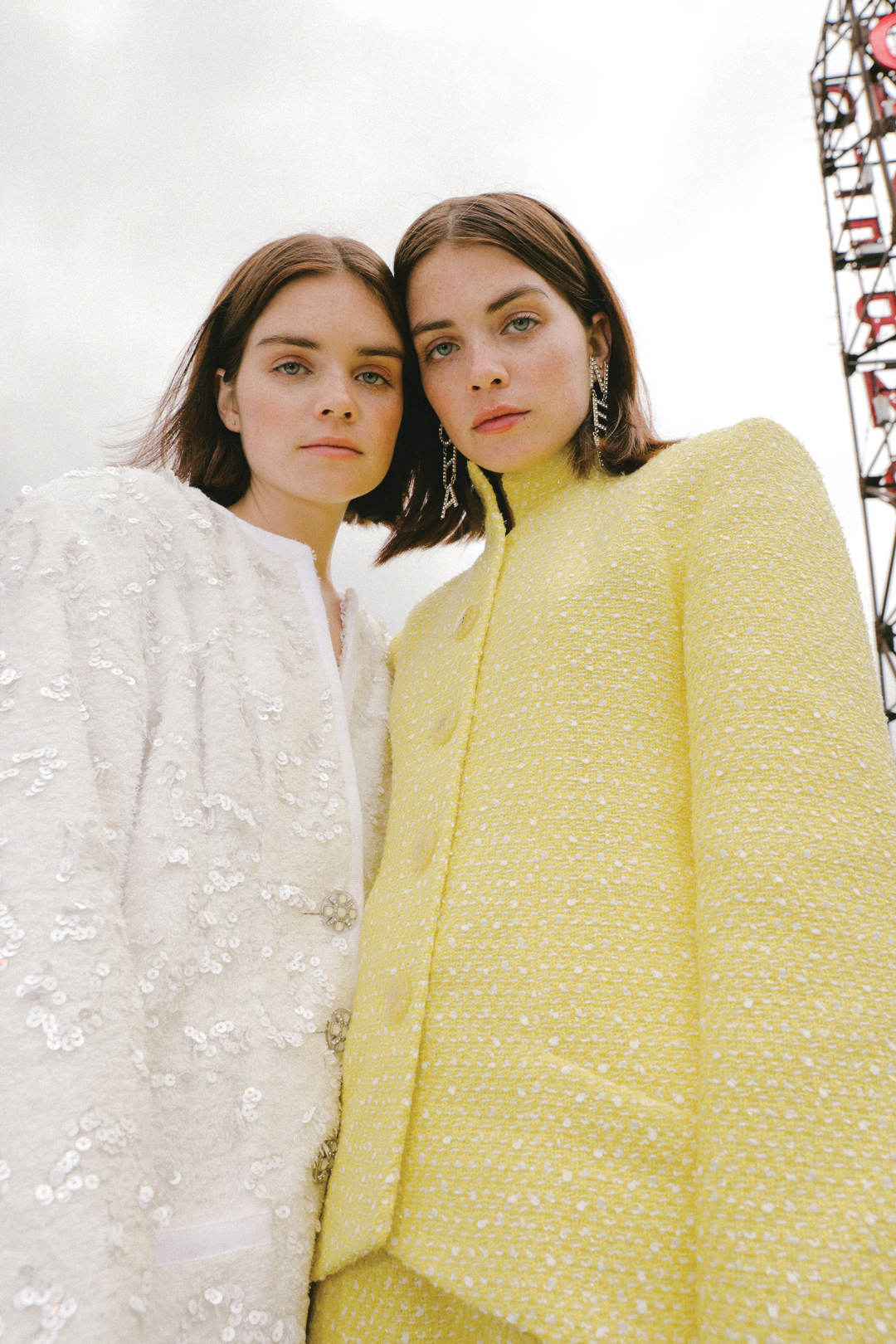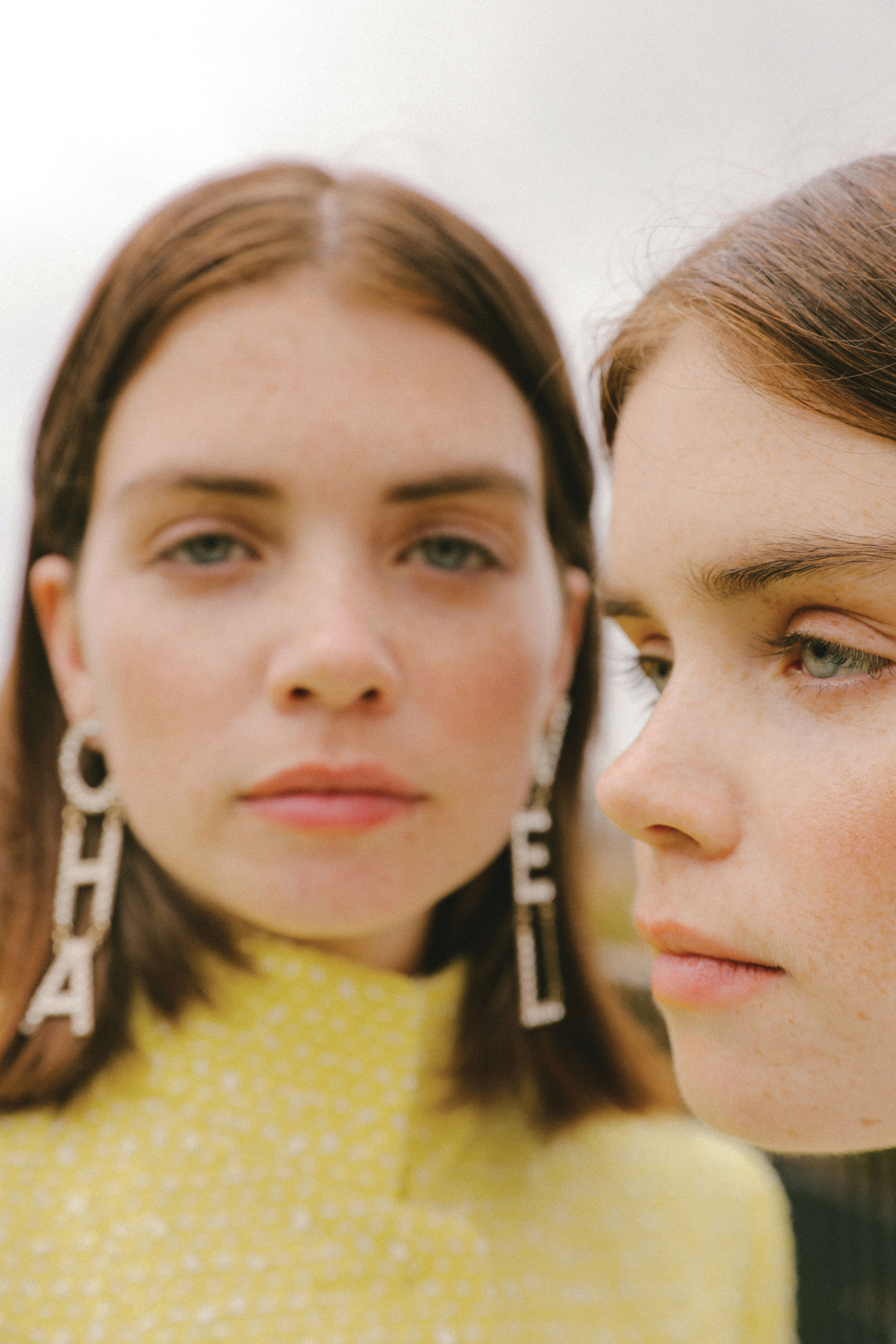 Last October, Hotel Clermont offered a $237 promotion inspired by room 237 in the fictional Overlook Hotel, a macabre lodge haunted by twin girls in The Shining, Stanley Kubrick's adaptation of Stephen King's horror novel. King's sequel, Doctor Sleep, was filmed in Atlanta and is due for release this winter. It was an inspiration we couldn't resist.
On both Molly (left) and Reese (right)
Blazer, $1,750, pants, $990 Proenza Schouler
Reese (left)
Dress Batsheva price upon request
Jewelry, model's own

Molly (right)
Blazer, $895, skirt, $495, Tibi Neiman Marcus
Jewelry, model's own
Molly (left)
Jacket Batsheva $300, batsheva.com
Boots Fendi $1,490, Neiman Marcus, fendi.com

Reese (right)
Coat, $5,780, shirt, $1,400, headband, $180, socks, $185, and shoes, price upon request, Miu Miu miumiu.com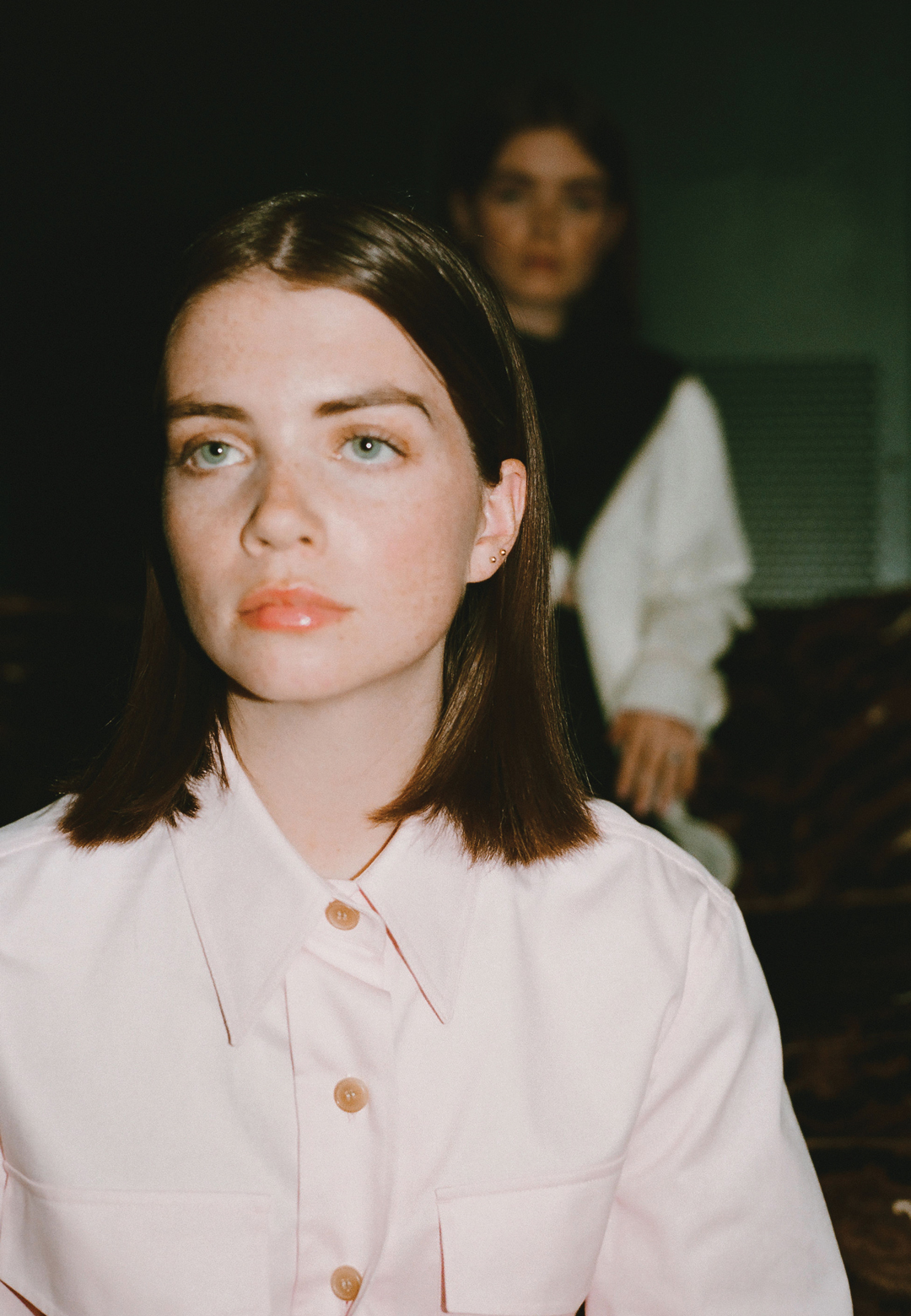 Reese (left)
Shirt Céline $3,600, Jeffrey, celine.com
Pants The Row $1,190, Neiman Marcus, therow.com
Shoes, model's own

Molly (right)
Shirt Calvin Klein $650, Saks Fifth Avenue, Phipps Plaza, calvinklein.us
Pants Ben Taverniti Unravel Project $1,995, Saks Fifth Avenue, bentavernitiunravelproject.com
Shoes Calvin Klein model's own