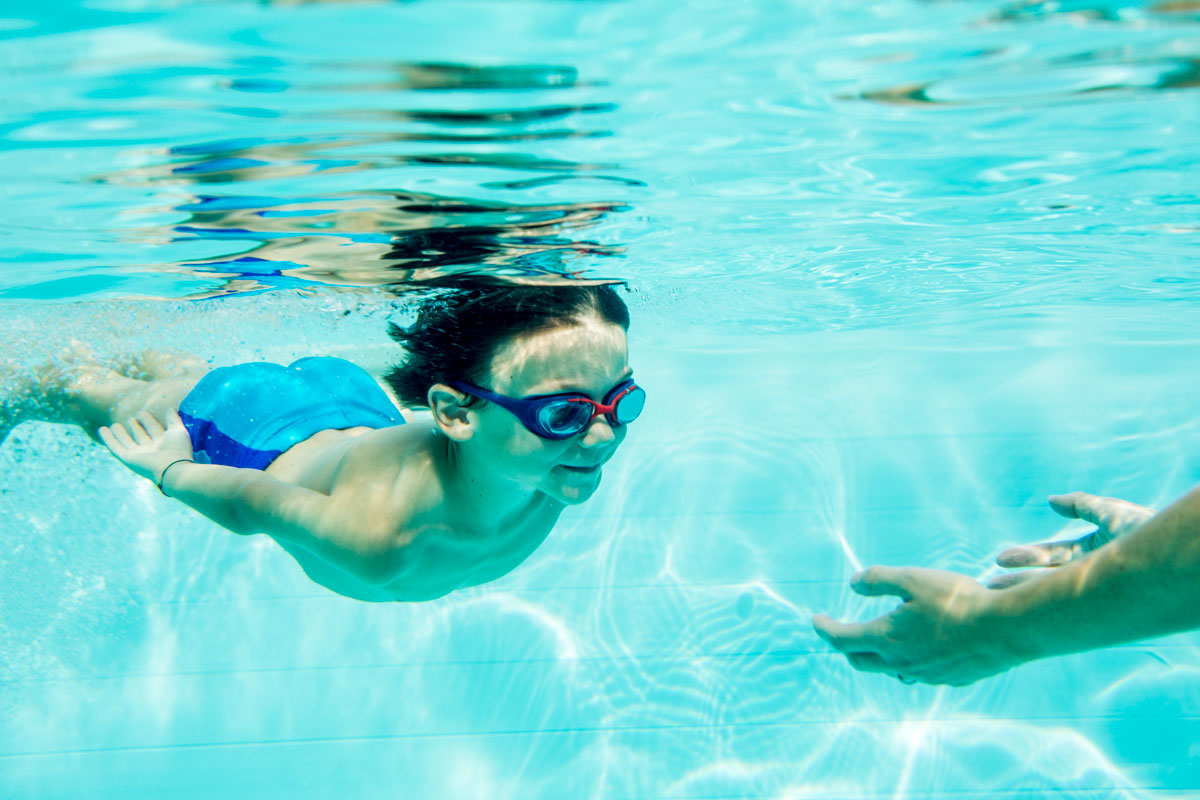 "I'm not typically a kid person," says Coach Marci. "I don't have any children of my own, so I'm not super emotional about children. I think that gives me an advantage."
The advantage: teaching kids to swim, which Marci (who prefers, in print, to be referred to only by her first name) does in weeklong clinics from spring to fall. She isn't exactly warm and fuzzy in coach mode, but she's become a sought-after instructor in certain circles among parents who send kids as young as six months. (Lessons are available for adults as well.) "They cry on the first day," Marci says, "and then they cry on the last day because they don't want to leave. Happens every single week."
Now a Decatur resident, Marci spent summers working at the local pool in her hometown of Orange, Connecticut, before going to college and working in television in Atlanta for several years. She was unsatisfied. "Around 2010, I had the idea of, if I could do anything, what would I do? I went back to teaching swimming," she says. She initially worked for others, but was frustrated by teaching methods—and a monthly fee structure—that, she thought, resulted in kids learning slowly.
Adapting a daily-lesson philosophy, she launched MarciSwim in 2018. "The benefit is that one day builds upon the next," she says. "It's that immediacy that builds confidence." The lessons are less about laps and swan dives than they are about water safety. Marci had a near drowning experience as a kid that she didn't remember until she started teaching swimming: Flailing in the water, she grasped for the edge of the pool. She says she can still feel the panic today: "I don't want any child to ever experience that."
Now Marci and her team of eight coaches teach in host pools—private backyard pools—around town. She may not be a kid person, but her method is effective, and in high demand for those who can pay the $625 fee. Even though Marci is firm, there's a mutual respect: "When I look at a child, even at 22 months, and I talk to them and they feel like they are heard, that is what I love. Then we can go forward with, Okay, we're on the same page here," she says. "This is what you're going to do."
This article appears in our July 2023 issue.