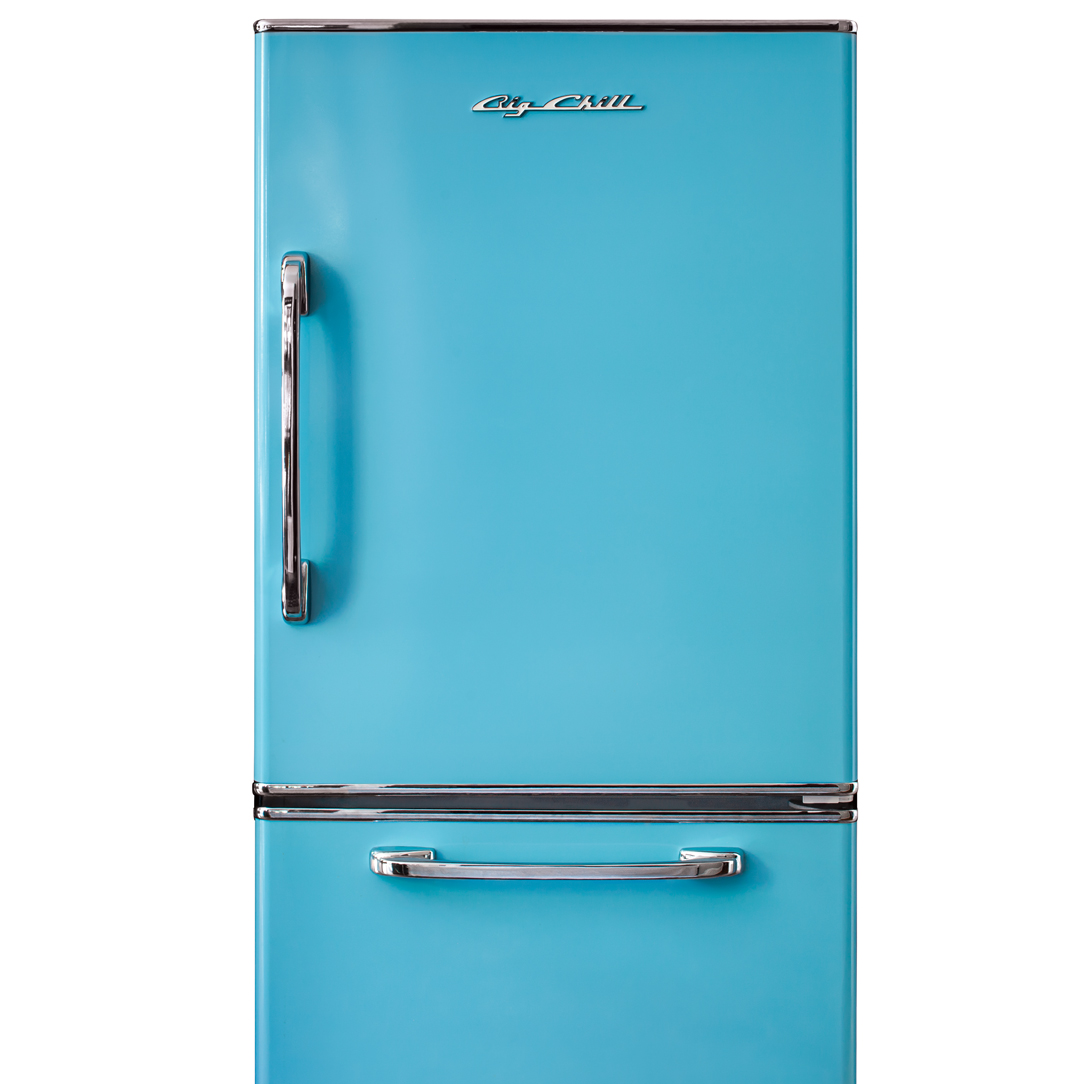 As architecture and furnishings have gotten the throwback treatment, so have appliances. Built for modern practicality but with shapely, curved lines, classic glossy colors, and chrome trim, these kitchen workhorses can be fun, too. One hot manufacturer, Colorado-based Big Chill, dreams up stylish, '50s-inspired ranges, hoods, dishwashers, and, yes, refrigerators.
Founders Thom Vernon and his nephew Orion Creamer constructed the first prototype just for fun on Vernon's front porch in Boulder, Colorado and sold it in 2003 to a curious passerby.
Creamer developed the design by sifting through old refrigerators in junkyards.
Big Chill uses a metal stamping process to create the steel doors—the same manufacturing technique used in the 1950s. The handle pivots like an old-school icebox.
Standard colors include Cherry Red and Beach Blue; more than 200 custom colors range from hot pink to teal. Durable powder coating gives the appliances a shiny shell like a vintage car.
The three sizes range from "massive" (20.6 cubic feet) to a slim two-feet across, fit for a city loft or a tiny house.
According to Big Chill, owners include Drew Barrymore, Rachael Ray, and Scarlett Johansson.
Next up? In 2019, the company plans to put out smaller countertop appliances like blenders and toasters.
This article appears in our Fall 2018 issue of Atlanta Magazine's HOME.