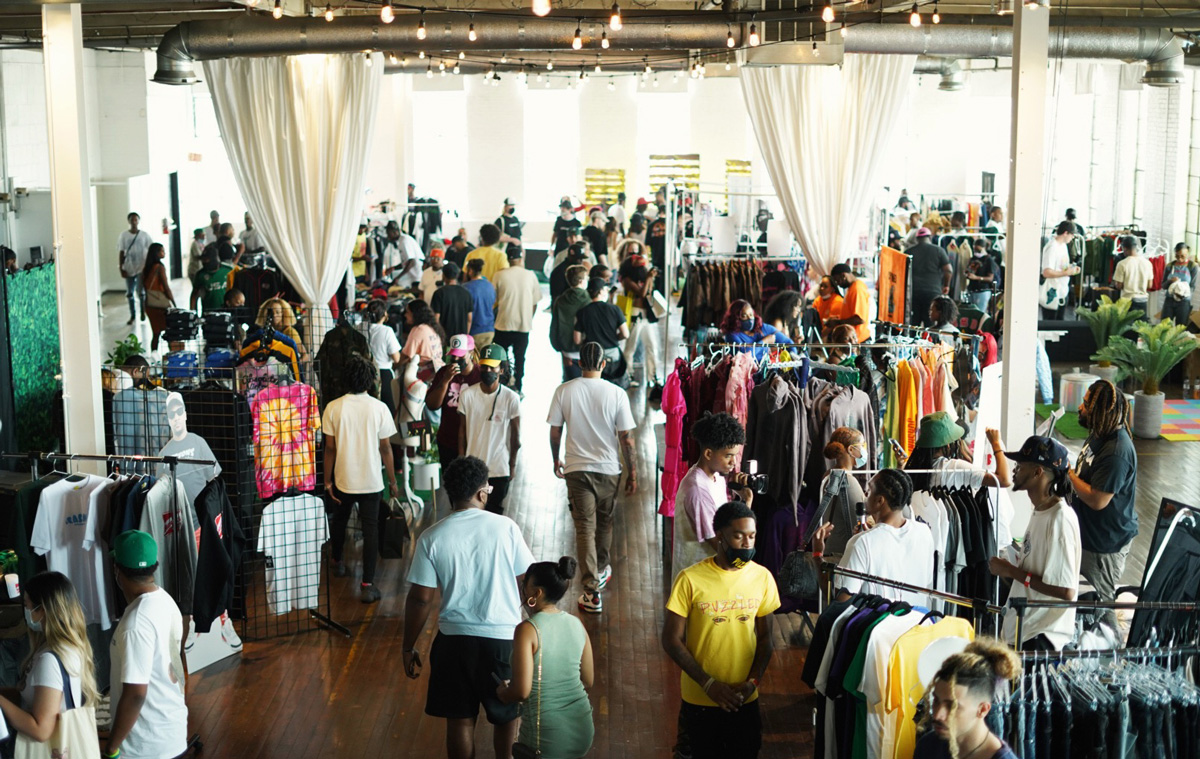 The Atlanta Streetwear Market
When: July 23–24 from 1 to 9 p.m.
Where: Ambient+Studio
Cost: $10 for one-day general admission, $15 for a two-day pass
Details: Join the summer edition of the Atlanta Streetwear Market, an event dedicated to local fashion. The bi-annual market highlights local clothing brands with the best streetwear lines for Atlantans to shop.
Atlanta Open
When: July 23–31
Where: Atlantic Station
Cost: Varies
Details: The top tennis players in the world arrive this weekend for the Atlanta Open, once again hosted at Atlantic Station. Tickets are available from individual sessions to weeklong passes that include food and drink as you watch.
Atlanta Ice Cream Festival
When: July 23 from 11 a.m. to 6 p.m.
Where: Piedmont Park
Cost: Free admission
Details: Celebrate national ice cream month with Atlanta's festival of over 120 vendors of every type of ice cream. The annual event also offers live music, games for kids, and dairy-free and vegan options for everyone to enjoy.
Summer Party 2022 by Atlanta Botanical Garden
When: July 23 from 5 to 9 p.m.
Where: Atlanta Botanical Garden
Cost: $36.95 to $119.95
Details: The annual summer party at the Atlanta Botanical Garden offers guests of all ages the entertainment and instruction to keep the party going. Learn the basics of Salsa, Timba and Merengue dance or how make your a brand-new cocktail with mixology demonstrations. Families are welcome, with catered food stations and sand art and rock painting available for children.
Mean Girls
When: July 19–23
Where: Fox Theatre
Cost: Varies
Details: Get in loser, we're going to the Fox. The Broadway musical based on the beloved 2004 comedy opens in Atlanta on its first stop of its North American Tour. The comedic musical by Tina Fey received critical acclaim with its witty portrayal of the battle for high school popularity in suburban Illinois.