Perhaps Art Beats—Atlanta's new portal for online performances and exhibitions—is so user friendly because the idea started with an arts fan. When the pandemic shut down the city, David Smith, a marketing executive and avid local arts patron, noticed how much easier it was to find information about how restaurants were coping than it was to keep up with his favorite theaters and galleries. He and his friend Rachel May, producing artistic director of Synchronicity Theatre, decided to create a multidisciplinary site where groups could keep audiences informed and share everything from dance performances to visual arts "openings."
Aided by a grant from Mailchimp and business-development training from arts nonprofit C4 Atlanta, Smith and May hired a graphic designer and started recruiting arts groups to participate. The founders and a few colleagues then formed a committee to vet organizations, making criteria flexible to encourage inclusion. Within a couple of months, the site launched with more than 50 members; today, it has more than 80, from institutions like Hammonds House and Atlanta Gay Men's Chorus to innovators like Aurora Theatre and Terminus Ballet.
"The arts community here is tight-knit. This was just the natural next step for the collaborations we've been building," says Gretchen Butler, managing director of Theatrical Outfit, who helped with the startup. "Art Beats is really a hub for the arts and goes a little deeper than a calendar listing."
May says the growing roster of members gives users an opportunity to experiment: "Maybe I love theater, but I've never checked out the dance companies in town. People don't realize how many different organizations there are."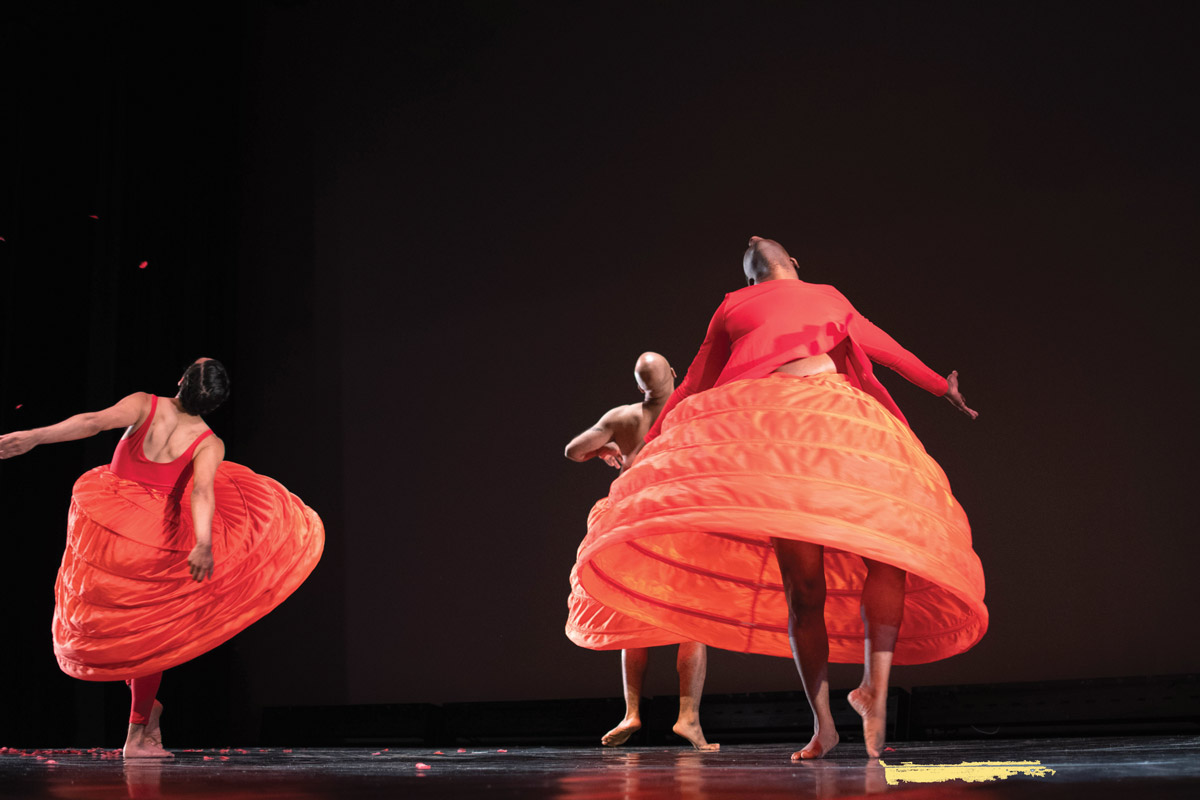 Currently, the main attraction for users is free access to a wide array of virtual programming. Some organizations, such as the Center for Puppetry Arts and Dad's Garage, are creating shows specifically for online audiences, while others are repurposing existing content.
"All of us arts organizations had to very rapidly change our plans for the spring and summer," says Angela Harris, executive artistic director of Dance Canvas. Her organization created a Choreo Chat YouTube series, combining imagery from past performances with interviews of choreographers—such as a recent spotlight on Lonnie Davis, which includes a video clip from his 2018 work, Rise, danced to the words of Maya Angelou.
Butler, of Theatrical Outfit, says she feels "[Art Beats] is a great thing not just in the time of the pandemic but also when things go back to normal."
This article appears in our September 2020 issue.