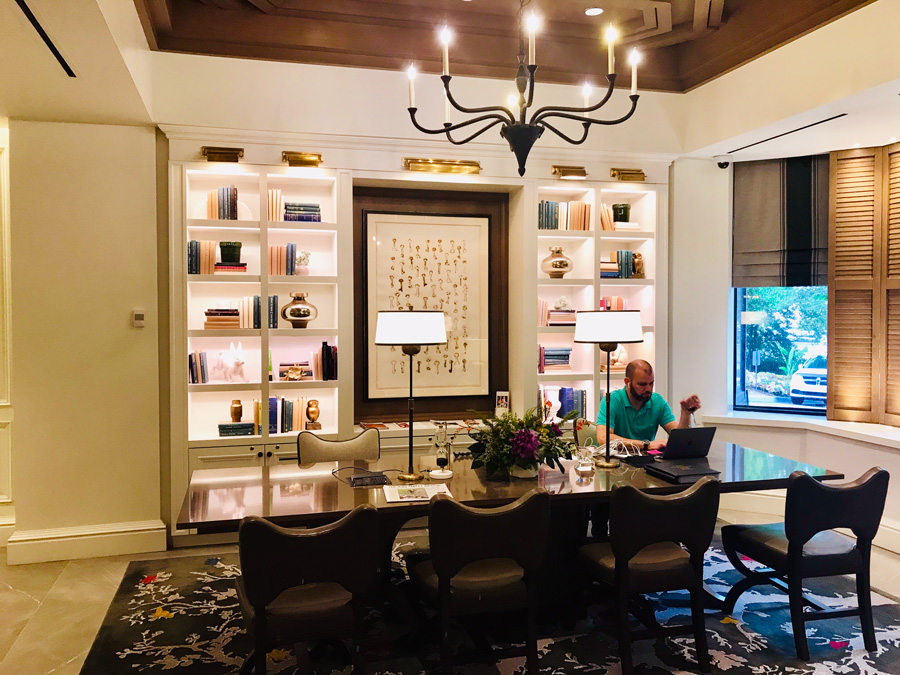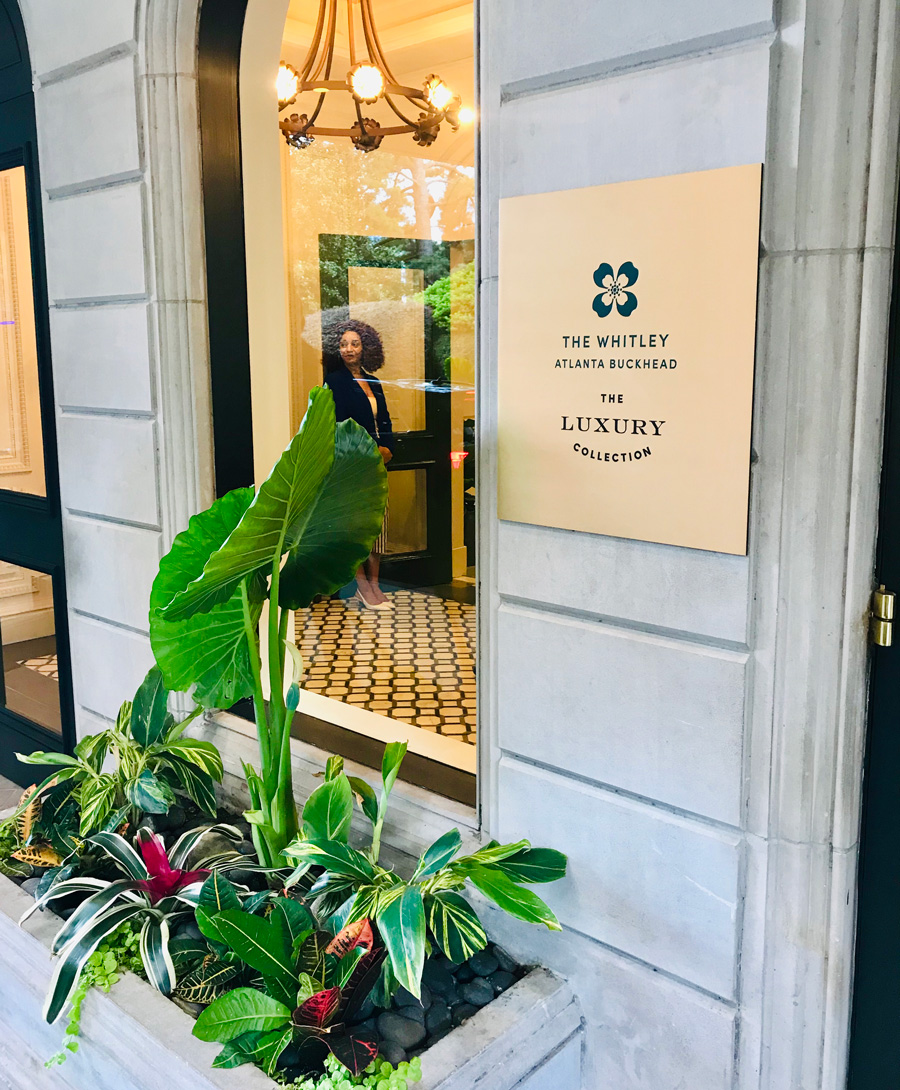 The Ritz-Carlton Buckhead was once an epicenter of Atlanta's social scene, a mainstay for gossip and celebrity sightings, but on Wednesday, Marriott officially reintroduced the renovated and rebranded property, now named the Whitley Hotel Atlanta Buckhead, by hosting a lavish cocktail party for city dignitaries, media, and neighbors.
The hotel's name is a nod to John Whitley, the scrappy Georgia farmer who is credited with inadvertently giving the city's hospitality hub its name when, according to city lore, he nailed a Buck's head to a pole outside Irby's Tavern in 1840, creating a kind of Google Maps landmark for the era.
On Wednesday night, largely depending on their age and previous interaction with space, guests were either hypnotized or horrified by the transformation of the 22-floor, 507-room iconic property on the corner of Peachtree and Lenox Roads.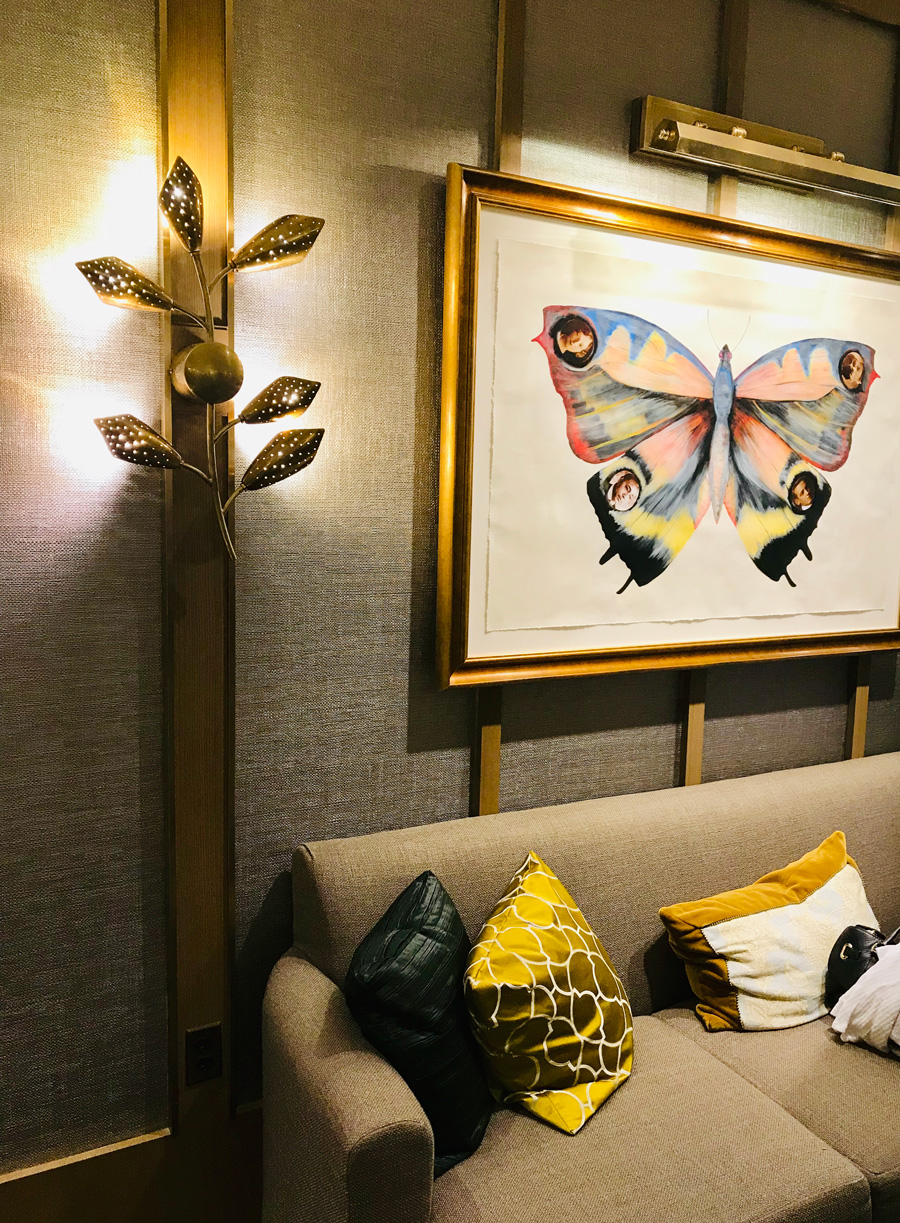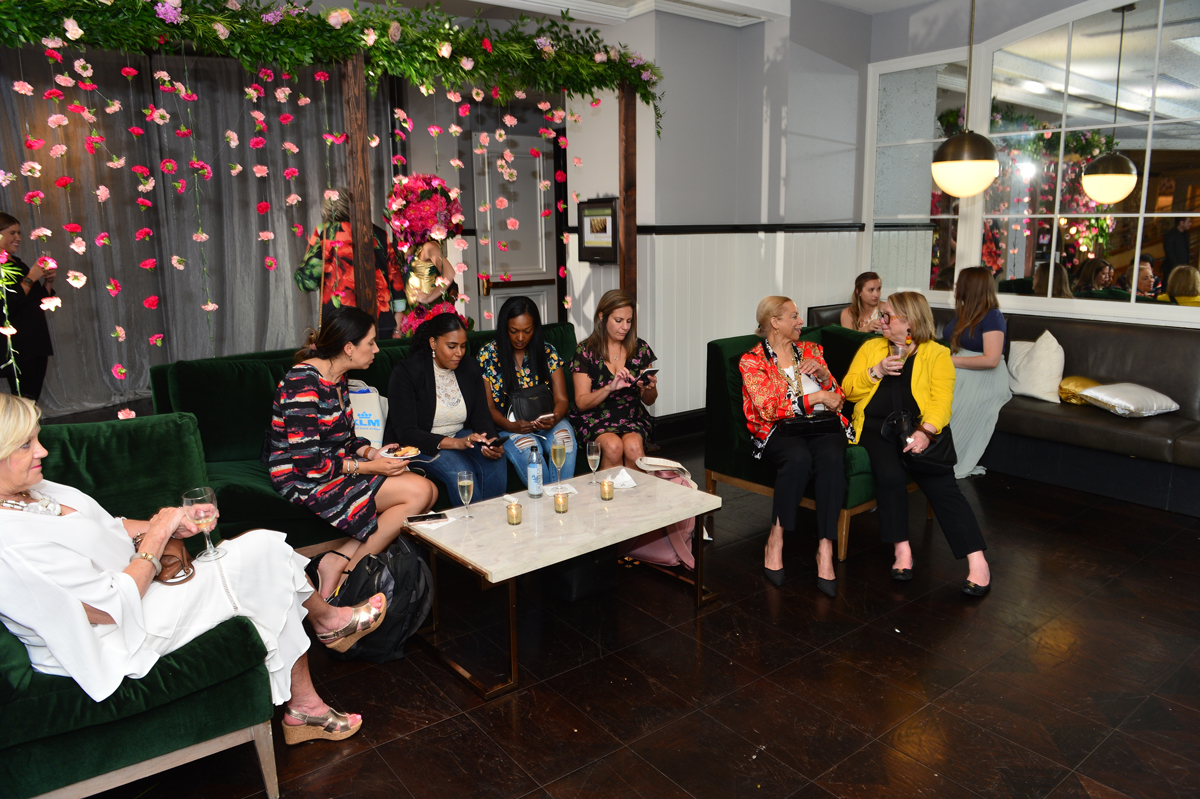 The Ritz-Carlton's trademark dark wooden paneling, ornate antique furniture, and heavy tassel adorned draperies are all gone in favor of a light, airy, Southern-chic vibe, still regal but more whimsical and with a sense of humor.
"I keep looking for the dimmer switch!" cracked guest and Legendary Events owner Tony Conway, who launched his hospitality career at the Ritz as director of catering in 1992. "The light is the first thing that grabbed my attention this evening. When I worked at the Ritz, affairs happened here, so dimming the lights was key."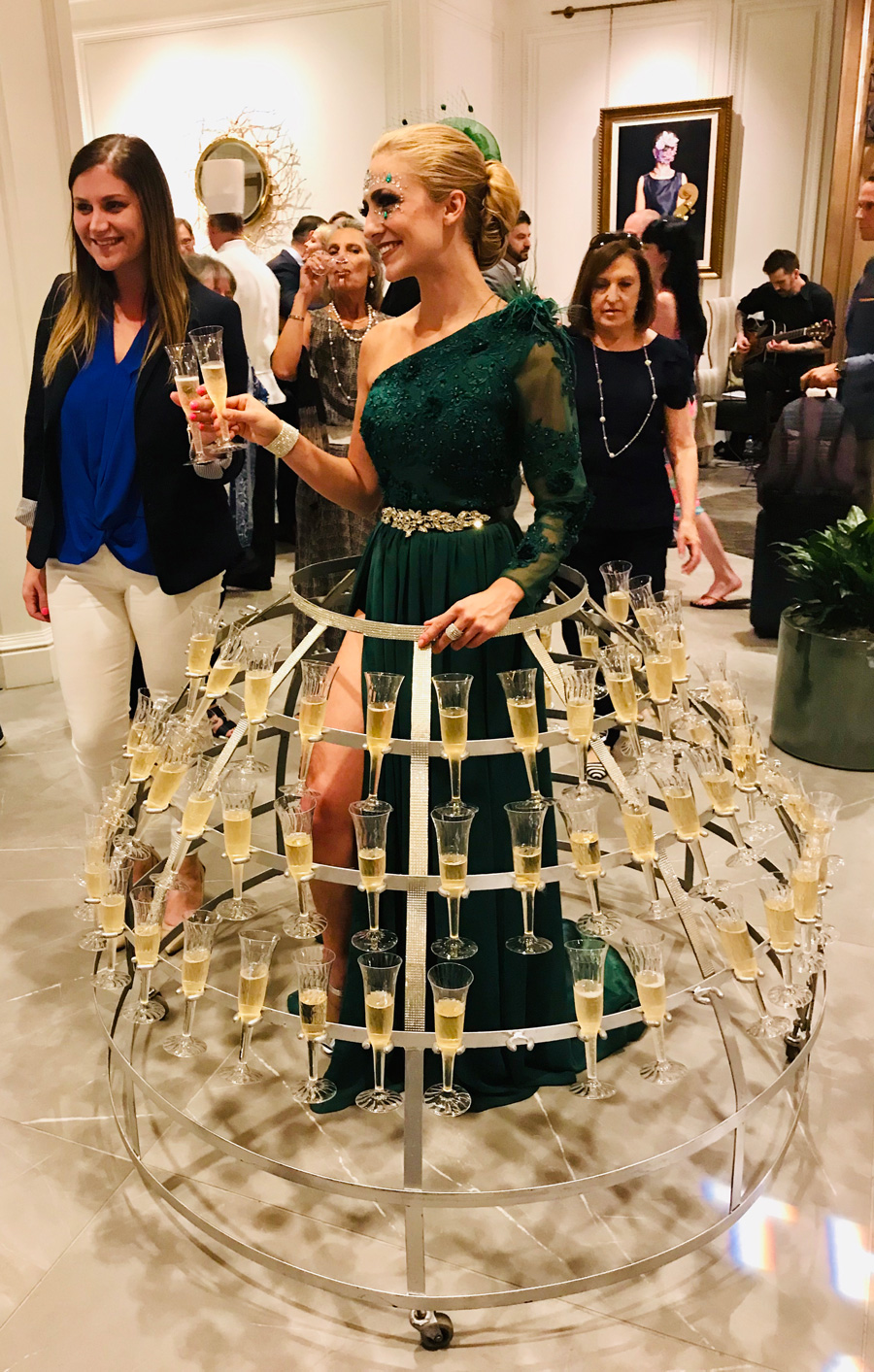 Just past the model adorned in a steel-hoop-skirted champagne dispensary in the lobby, southern jazz and western swing trio the VaudeVillains were performing for guests next to a fireplace. On the walls were large oil painting portraits with the subjects' faces obscured by floral bouquets.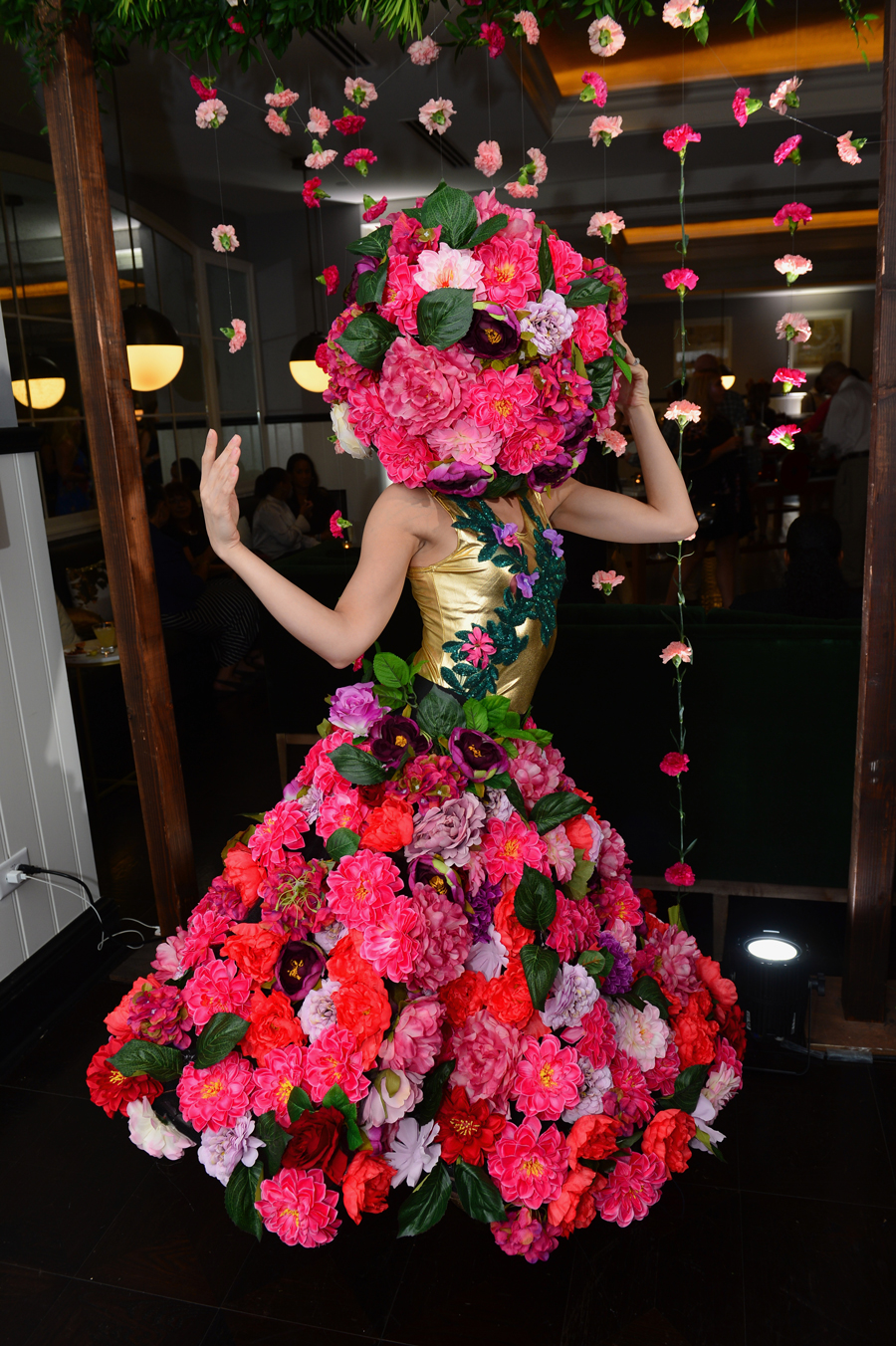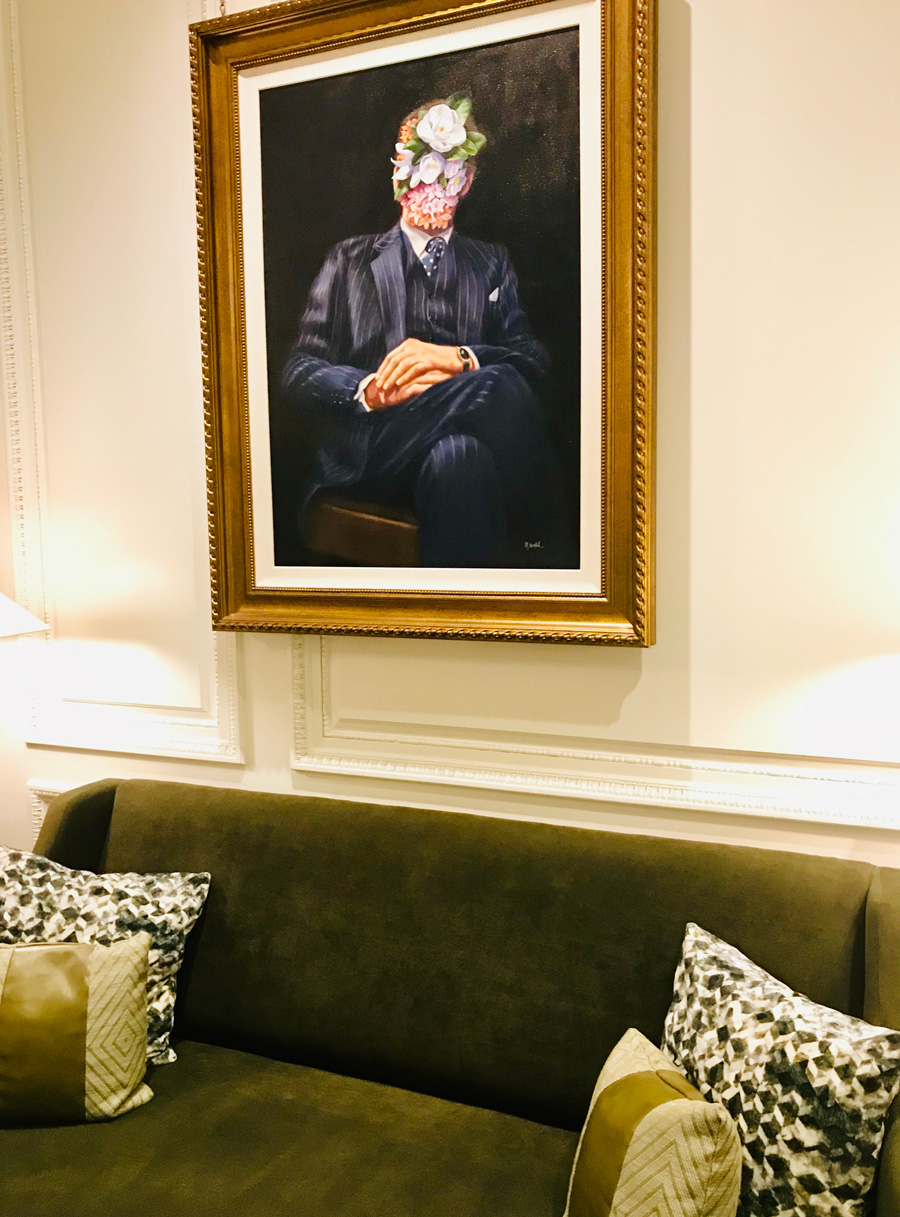 While the Whitley's bartenders still sport ties, former Ritz hotel guests might need to be resuscitated with smelling salts, observing the addition of the bar's new flatscreen TVs overhead. The hotel's new Southern-inspired Trade Root restaurant and lounge menu is far less fussy than the Ritz's storied Dining Room (once helmed by Guenter Seegar) where, based on feedback from millennial guests, executive chef Marc Suennemann has fashioned a more relaxed menu filled with the basics—scallops and grits, a grilled strip steak, sweet-tea glazed duck and a $19 "grown-up grilled cheese" filled with five cheeses, bacon, and tomato on toasted sourdough bread.
"We're calling it Southern cuisine with a European twist," said Suennemann. "The menu and the service are designed to be fun. When you come to the Whitley, we want to offer a Southern front porch feel."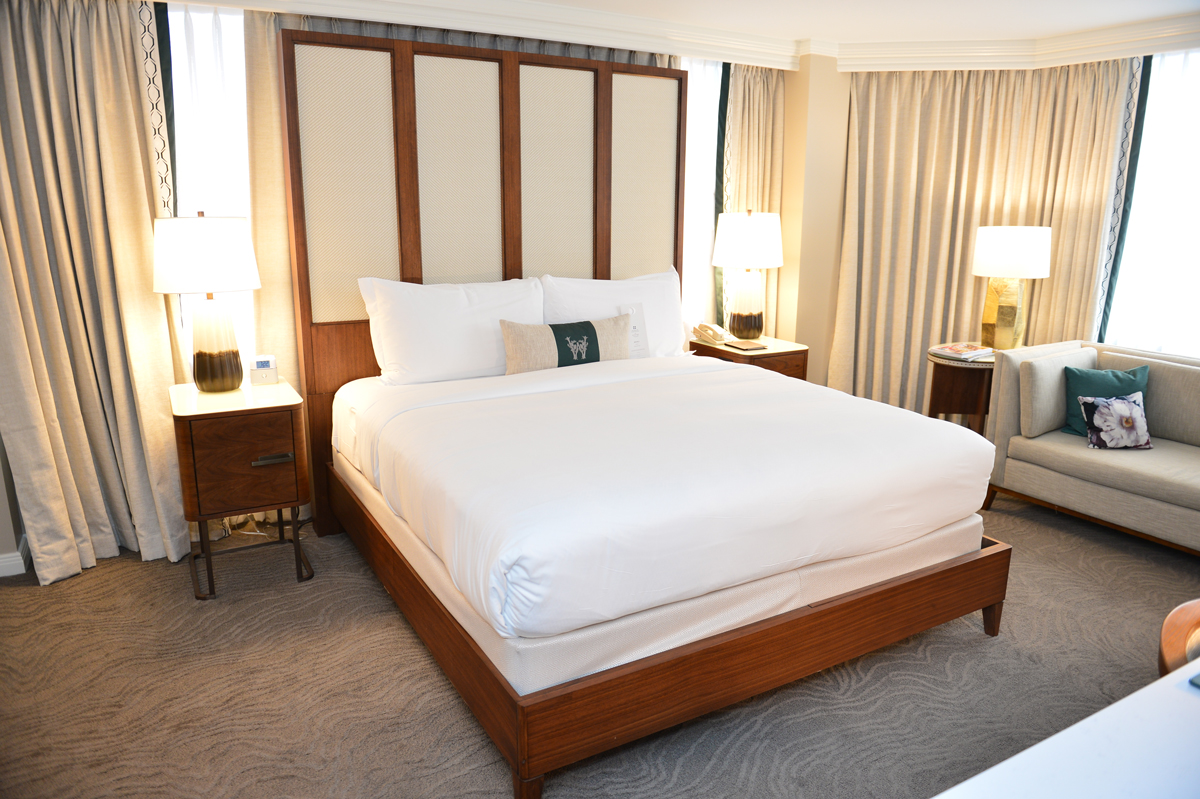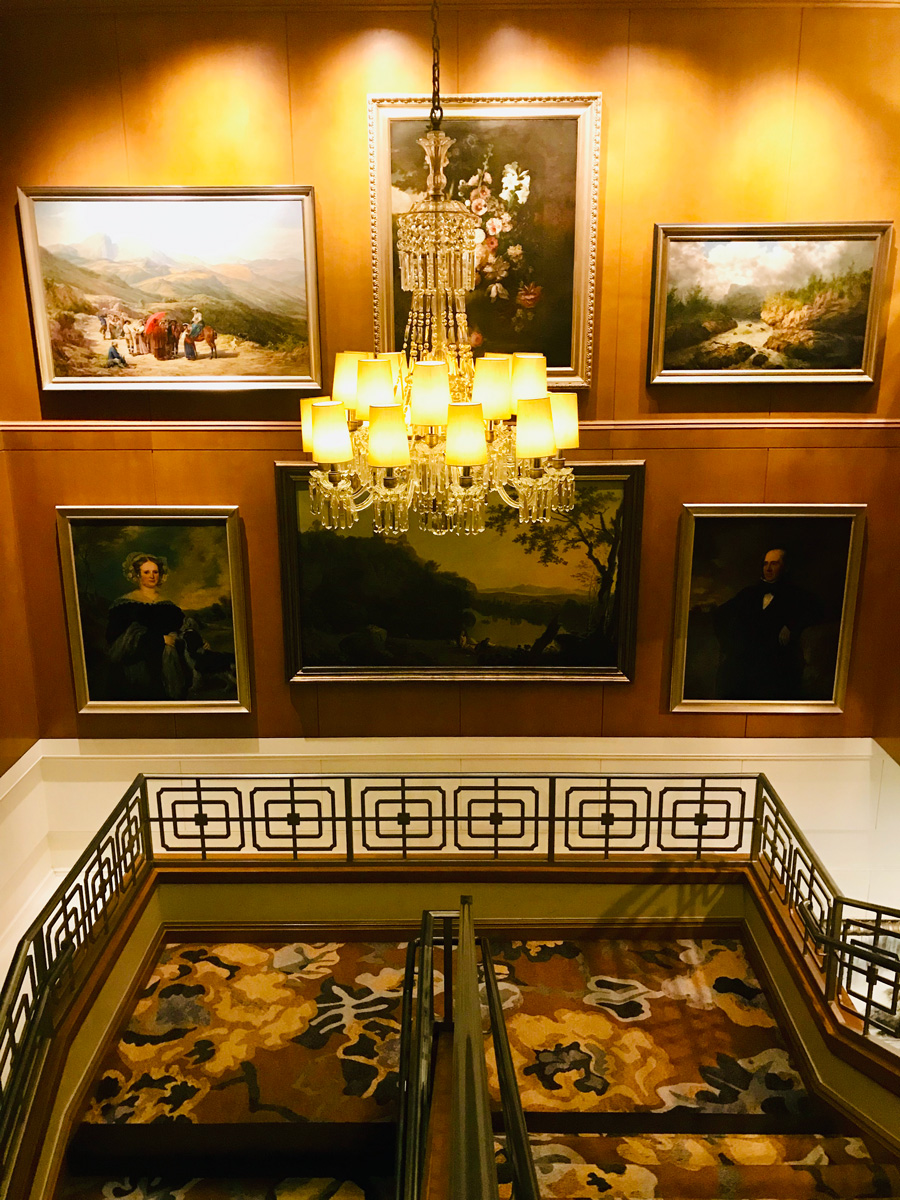 Among the visual highlights of the new hotel are the art deco-inspired staircase leading up to conference rooms adorned with names like Founders, Envoy, and Consulate and the massive ground floor technological wonder of a ballroom named Legacy, complete with a wall of ceiling-to-floor-length windows and an adjacent terrace.
Kory Davis, 33, who was hanging out with business peers, represents the hotel's PSAV audio-visual division, moved from New York City and has observed the transformation first-hand. "I've watched this hotel come into the light and become modern and chic," he said. "There was already a strong structure here. The space just needed a fresh design to transform it."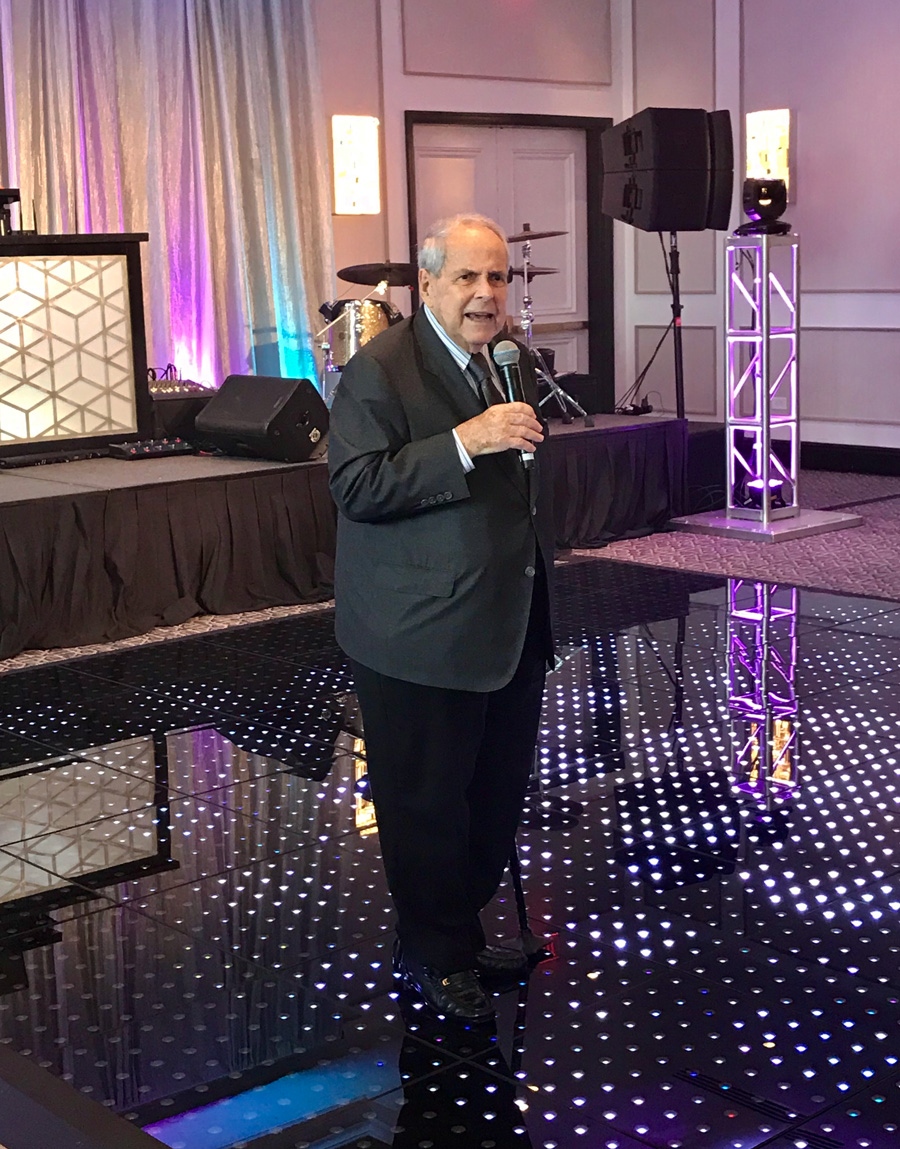 Gazing at the LED, Saturday Night Fever-reminiscent dance floor blinking in front of him, Buckhead Coalition president and former Atlanta mayor Sam Massell, 91, contemplated a taking a spin. With a hand resting on a cane, he teased, "I might consider it once I trade this in for a new walking stick."
Unlike many others in the crowd, Massell wasn't in the mood to reminisce. He was focused on what the Whitley's reinvention of one of the city's most prized corners could mean for Buckhead's future, especially with new neighbors like Nobu Hotel and Restaurant due to open down the street in 2021. "I'm very pleased with the inclusiveness they're demonstrating," Massell said. "The Whitley is opening its arms to people of all ages to make this a real hospitality center."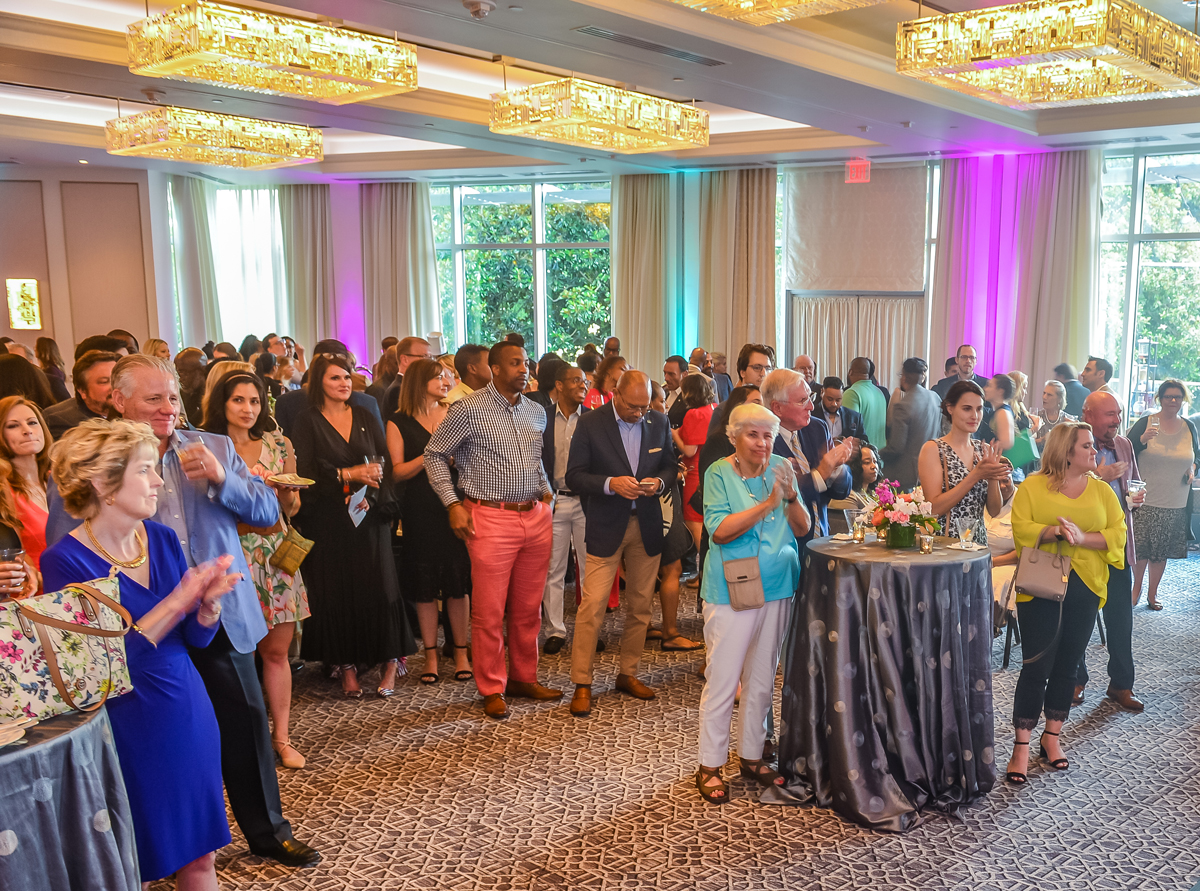 Standing in nearly the same spot as she had one evening in 2002 when Julia Child was cooing to guests via speaker phone from California as the Ritz debuted a cocktail menu of husband Paul Child's original libations, food journalist and former CNN reporter Carolyn O'Neil was attempting to take in all the changes. "It's a little shocking to walk in and this not be a Ritz-Carlton but Atlanta has always been about change," said O'Neil. "While this doesn't feel as luxurious, the space has more energy. This feels like a very smart evolution."
In the lounge, Conway was reuniting with Martha Jo Katz, the former fashion model for Halston and Bill Blass, who as the original hotel's director of social events became the 23rd employee hired when the Ritz-Carlton bowed in Buckhead in 1983. "The entire city has changed so much and the dynamics of our social events have changed as well," said Katz. "This was my first hotel home so this space will always have a special place in my heart. This sits on a great piece of property. I hope they're very successful here."
Added Conway: "We've both been in the event world for a long time and we recognize you've got to change with the times."