The human highlight film
After a half dozen seasons in Atlanta, Dominique Wilkins (seen here playing at the Omni around 1988) emerged as a leader. Ever approachable, he was a hit with fans.
Photograph by Scott Cunningham, courtesy of the Atlanta Hawks
This month, the Hawks begin their 50th season in Atlanta. Yes, we're still waiting on an NBA championship, but the franchise's record over that half-century is nothing to scoff at: 33 playoff seasons; four NBA Coaches of the Year; a 60-win season and Eastern Conference Finals appearance in 2015; and a cadre of Hall of Fame legends, from "Pistol" Pete Maravich and Lenny Wilkens to Maurice Cheeks and Tracy McGrady. And, of course, Dominique Wilkins, the Human Highlight Film. "People who think we don't have a rich history," says Wilkins, now the team's vice president of basketball, "have definitely been misinformed."
Founded in 1949 as the Tri-City Blackhawks of Illinois, the franchise moved to Milwaukee in 1951 before bouncing to St. Louis, where it captured its lone World Championship in 1958, led by power forward and center Bob Pettit. In 1968, Atlanta developer Tom Cousins bought the team (former Governor Carl Sanders also owned a stake) and moved it to Atlanta, where it spent the first four years at Alexander Memorial Coliseum on Georgia Tech's campus before taking up residence in the Omni. A decade later, the post-Maravich team was struggling to draw crowds. Scott Cunningham, a young photographer and Art Institute of Atlanta student, offered to photograph the team for free. At age 18, he became the official photographer, eventually earning a per-game rate.
This year, the Hawks will take the court in a renovated Philips Arena (named State Farm Arena), the product of two off-seasons of work and $192 million, the majority of which ($142 million) is public funding sourced mostly from car-rental taxes. New attractions: massive video screens, a courtside "club," less expensive concessions, a Zac Brown restaurant and live-music venue, and a barbershop by Killer Mike. And this season, like the 41 that came before it, Cunningham, 59, will be courtside, with his Nikon cameras linked to strobe lighting in the catwalks above. He'll also have his portable seat, which has spared his back and knees over the years. That's not to say the job, from which he has no intentions of retiring, isn't without hazards. Last year, for instance, Hawks small forward Kent Bazemore flew off the court while going for a block, plowed over Cunningham, and grounded him temporarily with a concussion.
Four decades, four Sports Illustrated covers, and a headful of white hair later, Cunningham couldn't be more content. "All I've ever wanted to do is shoot games. I couldn't have written it up any better."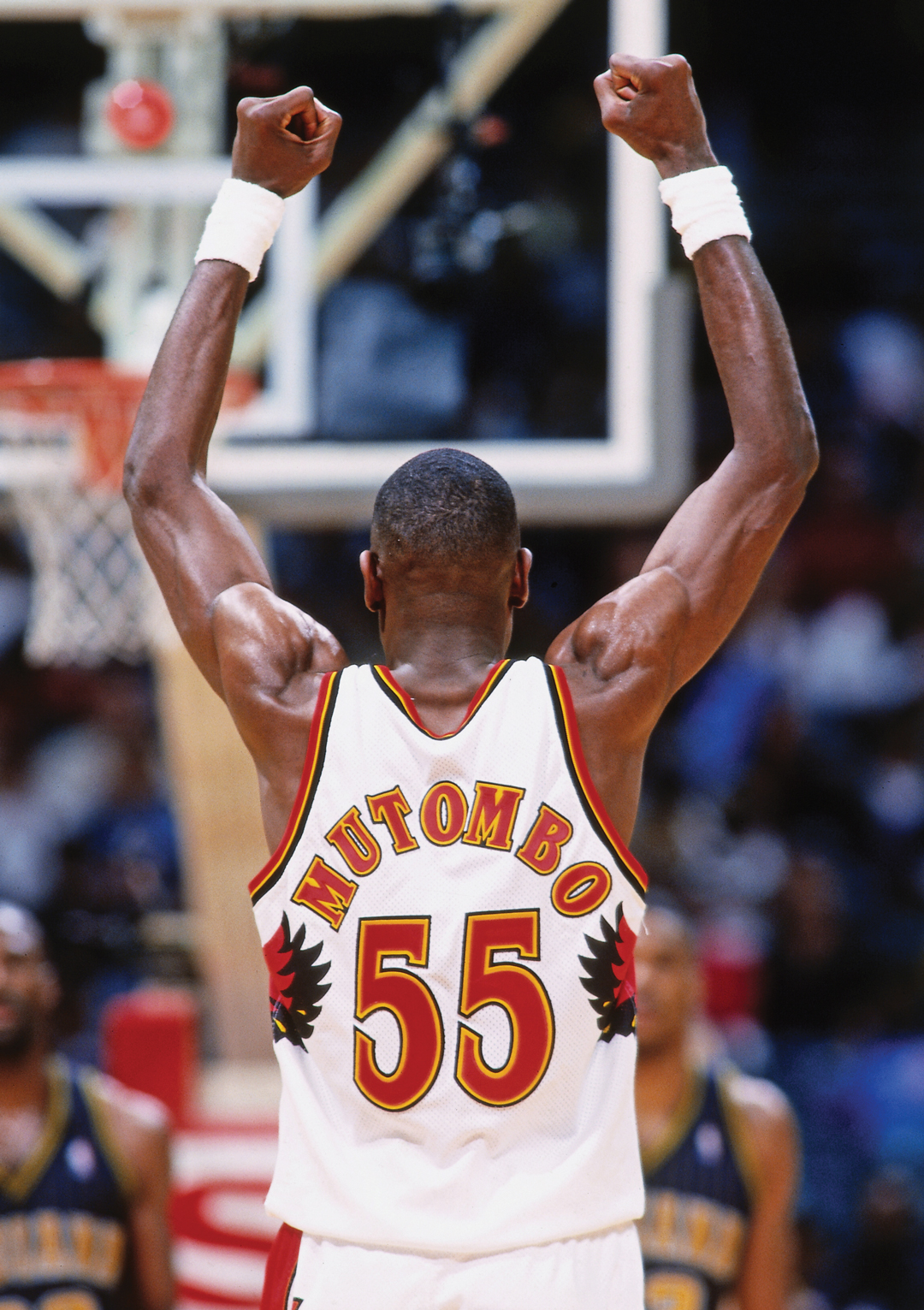 This article appears in our October 2018 issue.