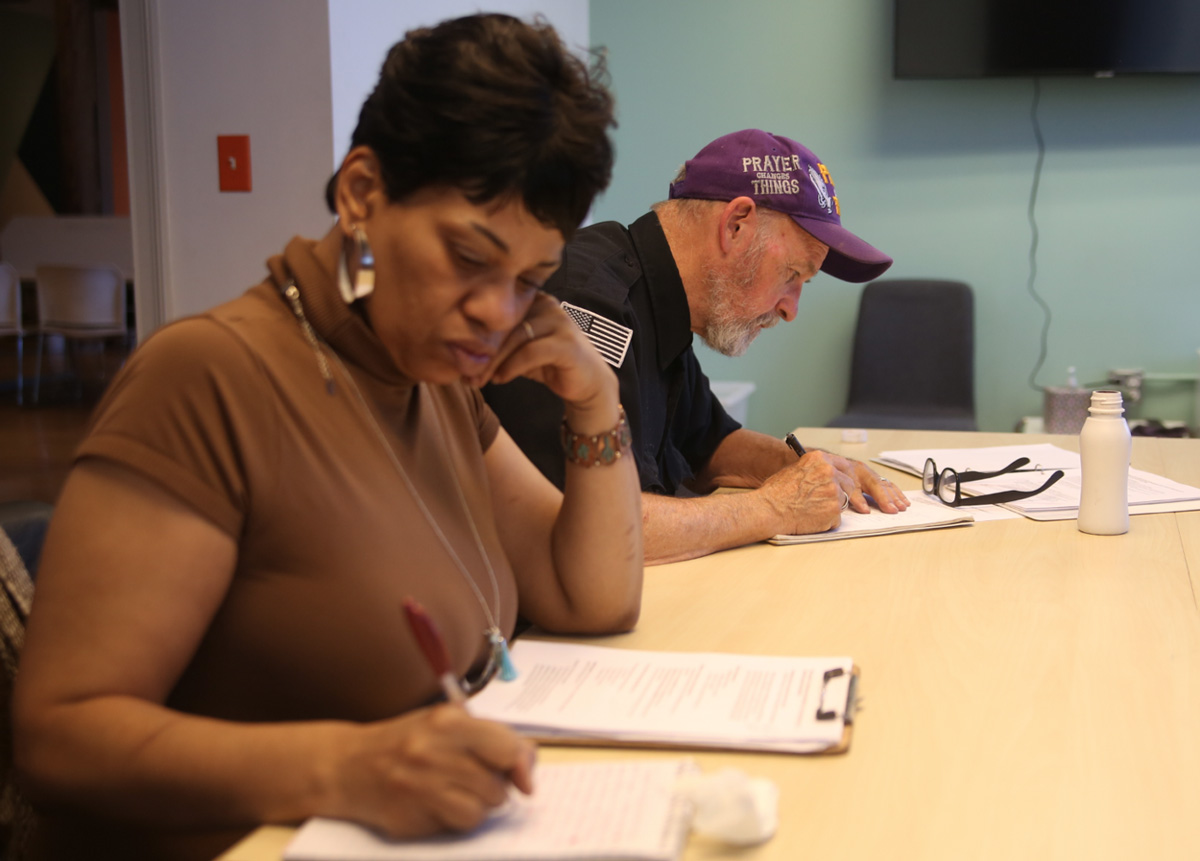 In a turbulent time when long-established journalistic institutions are dwindling at a breakneck pace, predominantly low-income and minority communities are especially starved for adequate—and, sometimes, accurate—media representation. Max Blau, a seasoned freelance journalist—and former Atlanta magazine staffer—who has covered social issues in many of Atlanta's most underserved areas was painfully aware of this disparity. Last spring, with funding from the Center for Civic Innovation, Blau launched an initiative dubbed the Pittsburgh Journalism Project, which was inspired by a similar model in Chicago called City Bureau. The project's goal was to cultivate journalists in communities that are traditionally underrepresented—or negatively represented—by mainstream news outlets. He began with the southside neighborhood of Pittsburgh, selecting three would-be correspondents from a small pool of applicants. Impressively, the PJP pilot program yielded a front-page story in the Atlanta Journal-Constitution about the aftermath of the Atlanta Public Schools cheating scandal, four years after a trial found 11 educators guilty of racketeering charges.
The 2009 scandal of has been chronicled in countless articles, TV news stories, a book, a documentary, and, soon, a Hollywood movie. But none of those, it seems, properly captured the plight of the many intown families affected by the corruption and its long-lasting effects. So says former Pittsburgh resident Chandra Harper-Gallashaw, a Georgia State University researcher and mother of four who still feels the sting of deceit after school system officials orchestrated and carried out a plot to falsify standardized test scores, which made it appear as though APS students were performing better than they actually were. "I just found out they're doing another movie, but nobody came back to talk to the community," she says. "Nobody asked us anything."
In Atlanta, publications that would traditionally provide comprehensive coverage of a situation like the APS scandal have shrunk dramatically in recent years. The AJC has watched its 500-journalist employ drop to just 130 heads in the past decade, and alt weekly paper Creative Loafing axed almost all of its editorial staff in 2017. Supporting solid local journalism has never been more crucial, Blau says. "Everything that has gone wrong in Chicago, in terms of the shrinking and closing of newspapers there, has happened even more so here," he says. "Pittsburgh had no journalists of its own."
Instead, reporters who had little—if any—affiliation with Atlanta's predominantly low-income and minority communities would come to Pittsburgh and other affected neighborhoods and "determine the narratives of those places," says Blau. "Often it was legacy outlets, people who were white or from more privileged backgrounds and had access to become journalists and the means to do so." For that reason, among others, such communities' trust in the media has been on the decline.
Blau enlisted three bona fide stakeholders in local issues to participate in the PJP: Pittsburgh native Braddye Smith who works for DeKalb County as a supervisor and case manager for an accountability and diversion court. She also writes poetry and hopes to use her newfound journalism skills to bring positive reporting to the neighborhood. William King, a 30-year Pittsburgh resident and former college newspaper reporter, is an avowed community advocate involved in practically every local neighborhood organization. And Harper-Gallashaw, the Georgia State researcher who lived across the street from an APS school devastated by the scandal, is working on a memoir about the lasting effects of the officials' wrongdoing.
Each Monday evening for six weeks, the trio met with Blau. They were paid to learn the fundamentals of journalism, all while crafting a story that would spotlight the fallout of misconduct that robbed students of a legitimate education and, subsequently, in many cases, a fighting chance at a successful future. Blau asked his students what kind of voices needed to be in such a report. "Then I had them learn how to go find the information, how to contact people, how to write interview requests," he says. "I walked them through the things we do every day that they had never done before."
Once the interviews, notes, and research were crafted into an article, Blau began contacting publications. The AJC scooped the story up immediately and worked with Blau to polish it for a Sunday Page A1 debut. The team's dogged reporting—amplified with the help of Atlanta's largest print publication—showed that wounds from the scandal didn't fully heal as education officials were locked up or, in most cases, took plea deals. Rather, many students are still struggling to prepare for college or even for stable careers after high school. "Most of these kids don't want to go to college because the system already failed them—they don't trust it," says Harper-Gallashaw.
Earning inches in the AJC, though a considerable win for the PJP pilot, isn't the endgame for Blau and his pupils. Blau wants to see the program grow, perhaps to something of City Bureau's stature—the Chicago operation has trained upwards of 100 journalists since its 2015 inception. And Harper-Gallashaw, now armed with a reporter's arsenal of skills—interviewing, records-digging, storytelling, and more—hopes with her memoir to fill in the gaps left by the PJP's story and the innumerable other write-ups on the APS scandal. "These children are forgotten," she says. "Their families are forgotten. And their communities are forgotten." With the journalism training, she says, "I have the opportunity to write the real story."
Read the Pittsburgh Journalism Project's full story: 'We Had to Stop the Bleed'