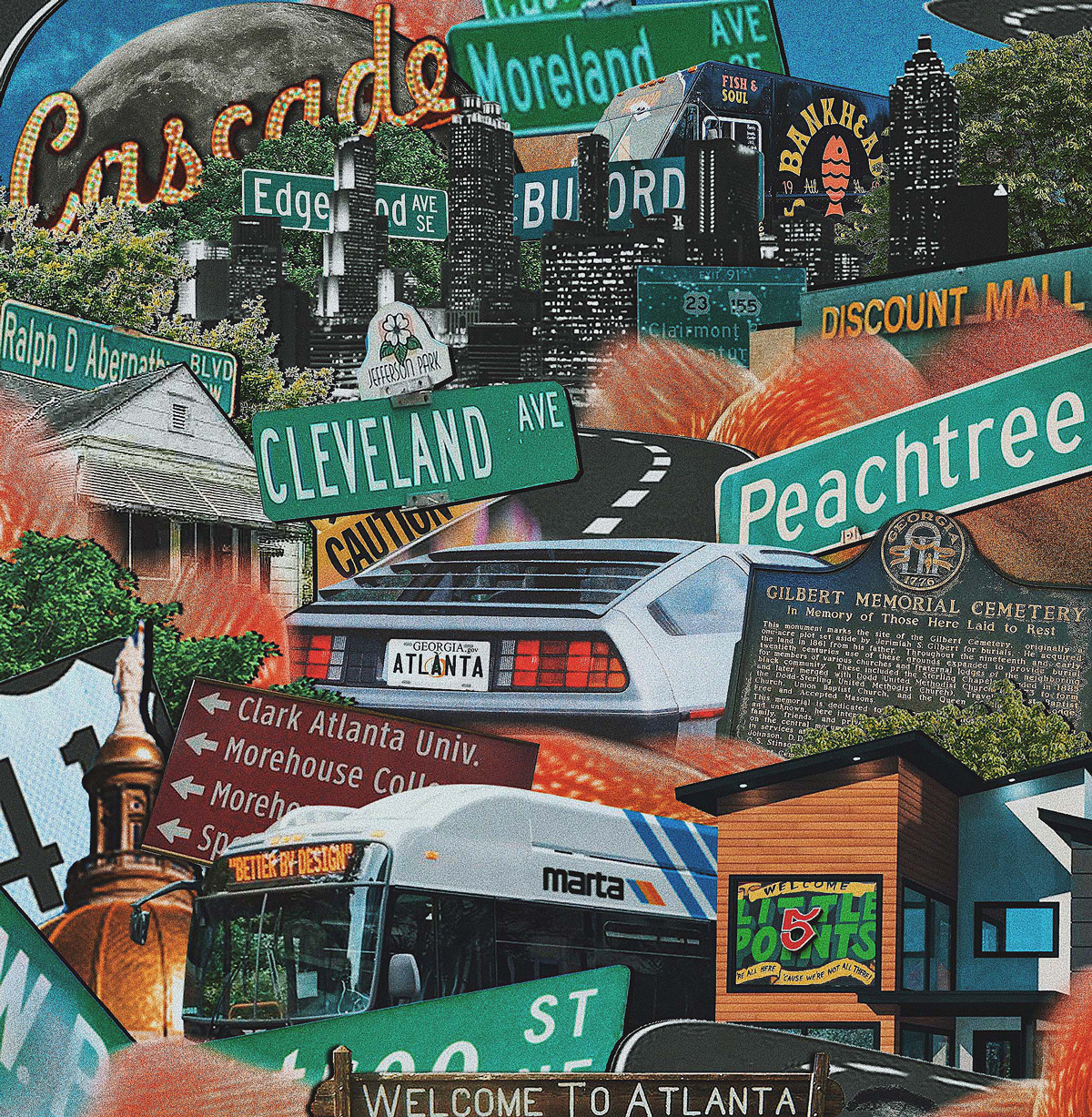 Barbara Rego's Home collage was commissioned by Atlanta magazine for our August 2022 issue.
"Atlanta is home to me. I highlighted the streets in our city by making the signs big and bold throughout the design, but foregrounded by subtle imagery from pervasive topics like gentrification. The trees lead up to the skyline to represent being called a 'City in a Forest,' and lastly, the smudged orange colors represent the car lights we often see in traffic. I'm constantly looking for unique imagery and feeling to add to my pieces. I collect pieces, images, and moods from different places and blend them all together. Buildings that have yellows, blues, and green color palettes, for example, can blend with every soft, intricate curve of a flower. Sometimes, I don't know how I will incorporate elements into a piece in the moment—there's quite a bit of maneuvering around what's missing, what I could add, or even what I could take away from the piece. But then, I'll come back to it and see if it feels right and complete. When people see this piece, I want them to be reminded of the coming and the going—their time walking or driving down these same streets, spending time on Moreland in Little Five Points or taking MARTA to different parts of the city . . . filled with memories of home."
This article appears in our August 2022 issue.