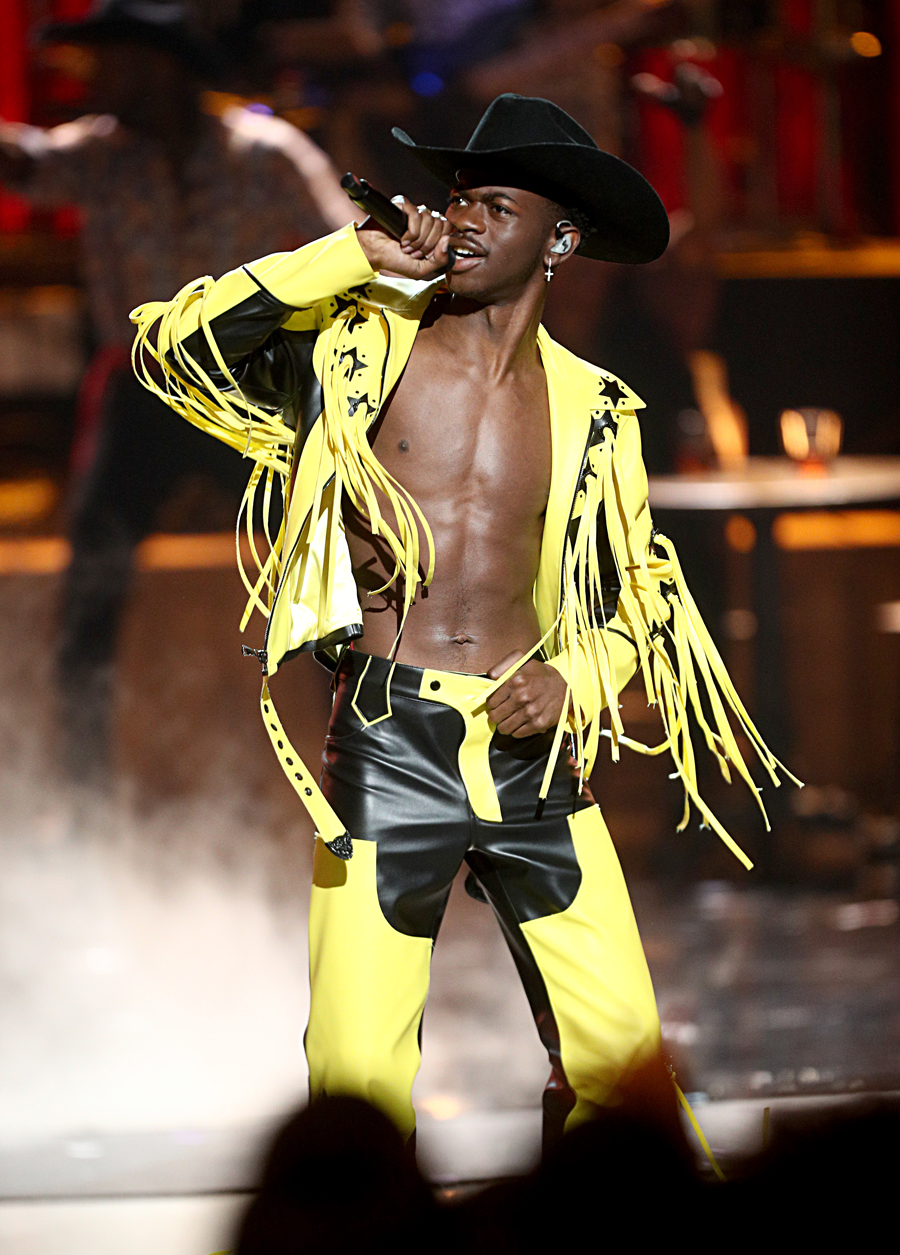 Just a year ago, Montero Lamar Hill was sleeping on his sister's couch. Today, the 20-year-old Atlanta native, better known as Lil Nas X, set a new industry record. "Old Town Road," the two-and-a-half-minute song that previously sparked controversy in March when Billboard removed it from its country charts, has officially been No. 1 on the Billboard Hot 100 for 17 weeks, the longest run for any song atop the chart since it was first introduced in 1958. The previous record for 16 weeks was tied by Mariah Carey and Boyz II Men's "One Sweet Day" (1995-96) and Luis Fonsi and Daddy Yankee's "Despacito" remix featuring Justin Bieber (2017).
So how did a young Lithia Springs High School graduate manage to turn a viral TikTok moment into a historic run atop the Billboard Hot 100? Combine internet savviness, a catchy tune, and a decent amount of luck.
Everyone loves an underdog.
While "Old Town Road" was initially released in December, it made national headlines in March after it was removed from the Billboard Hot Country Songs chart for "not [embracing] enough elements of today's country music." Critics pointed to the song's lyrics as proof that the "country-trap" song was a parody that shouldn't be taken too seriously. But Billboard's decision quickly sparked conversations about gatekeeping among industry insiders and fans alike. Last month, Lil Nas X commented on the moment, telling Teen Vogue, "You can have your country song with trap elements, but if it's by known country artists, then it's allowed. A black guy who raps comes along, and he's on top of the country chart, it's like, 'What the fuck?'"
However, the controversy ultimately helped "Old Town Road," already rising in popularity, to become a massive hit. And since March, artists across genres—from Dolly Parton to Young Thug—have voiced their support of the song. Billy Ray Cyrus, who collaborated with Lil Nas X on the first remix of "Old Town Road," tweeted "When I got thrown off the charts, Waylon Jennings said to me 'take this as a compliment' means you're doing something great! Only Outlaws are outlawed. Welcome to the club!"
It's doubtful that Lil Nas X has ever ridden on a tractor with "lean all in [his] bladder," but that was never the point. With the silly, unassuming lyrics and exaggerated southern drawl in "Old Town Road," Lil Nas X has placed himself among black artists such as Solange and Megan Thee Stallion, who have illuminated black Southern experiences that are often overlooked in pop culture.
Lil Nas X's internet savviness doesn't hurt, either.
Lil Nas X represents the latest generation of genre-bending artists who are utilizing internet culture to gain a following. As a product of Generation Z, Lil Nas X undoubtedly knew the power of creating content that could inspire viral memes. That's why he uploaded a snippet of "Old Town Road" to TikTok, an app where (mostly) teenagers routinely mesh short dance videos with songs. After the song was posted to the app in February, it quickly began to gain traction on TikTok and beyond. He's also been accused of tweetdecking—or artificially inflating tweet engagement through mass-retweeting and other coordinated efforts—to build his large Twitter following, according to outlets such as Buzzfeed and New York magazine, both of whom cited Lil Nas X's alleged connections to a now-suspended Nicki Minaj fan account on Twitter that "[trafficked] in memes, viral threads, engagement bait" to increase follower counts. (The New York piece notes that Lil Nas X's team has denied claims he ran the account in question.)
But regardless of how he started on social media, Lil Nas X seems to effortlessly create consistent, viral content. His Twitter persona is funny and topical, and most of his tweets are vague enough to be relatable to just about anyone ("bro murder is so bad. i don't like it," he tweeted earlier this month to the tune of more than 265,000 likes and 30,000 retweets). That's not to say he never gets personal—in late June, the rapper came out on Twitter by sharing a photo of a rainbow embedded in the artwork for his EP, 7.
Lil Nas X embraces the platform as a social one, retweeting his fans and the memes they create around his songs. He interacts regularly with celebrities such as Dolly Parton and Mariah Carey, and that proximity to A-listers combined with his likeable content makes him hard to ignore on Twitter. Still, many artists who are popular on the internet fail to translate that fame into an actual hit song. (Think about BackPack Kid, the Lawrenceville teenager behind the "Floss," who is still trying to translate the viral dance into a long-term career.)
He knows how to stay in our heads.
Even when we think we're over the "Old Town Road" craze, Lil Nas X reminds us that it's not over until he says it is, releasing multiple remixes of the track including one with Atlanta's Young Thug and Mason Ramsey, a.k.a the yodeling kid from Walmart. The remixes breathe new life—and catchphrases—into the well-known song. (Ramsey's "If you ain't got no giddy up, then giddy out my way" is too catchy not to belt out.)
The remixes also helped Lil Nas X achieve his most recent Billboard record. "If you're an artist looking to break chart records in the streaming era, your best weapon might just be quantity," NPR reports, noting that in many instances Billboard counts remixes alongside the original song. This is true for "Old Town Road," as the initial remix with Billy Ray Cyrus, the Young Thug and Mason Ramsey remix, and the most recent "Seoul Town Road" remix with RM—a member of the megastar K-pop band BTS—all count as one entity on the charts.
Let's not forget that "Old Town Road" is also just undeniably catchy.
Sit back and watch what happens in a room—or a school gymnasium—when the guitar intro of "Old Town Road" is played. Both kids and adults alike will instinctively cock their heads back, open their mouths, and passionately belt out the opening "yeahh." It's irresistible.
Ultimately, Lil Nas X continues a tradition long held by Atlanta artists. When the music industry didn't readily accept him, he forced his way inside and made himself hard to ignore. No matter what happens with his career next, he's served as yet another reminder that mainstream music industry isn't always the one driving the trends, but rather is often trying to catch up to them.
Correction 8/2/19: We initially reported that Lil Nas X was a graduate of Lithonia High School. He is a graduate of Lithia Springs High School.