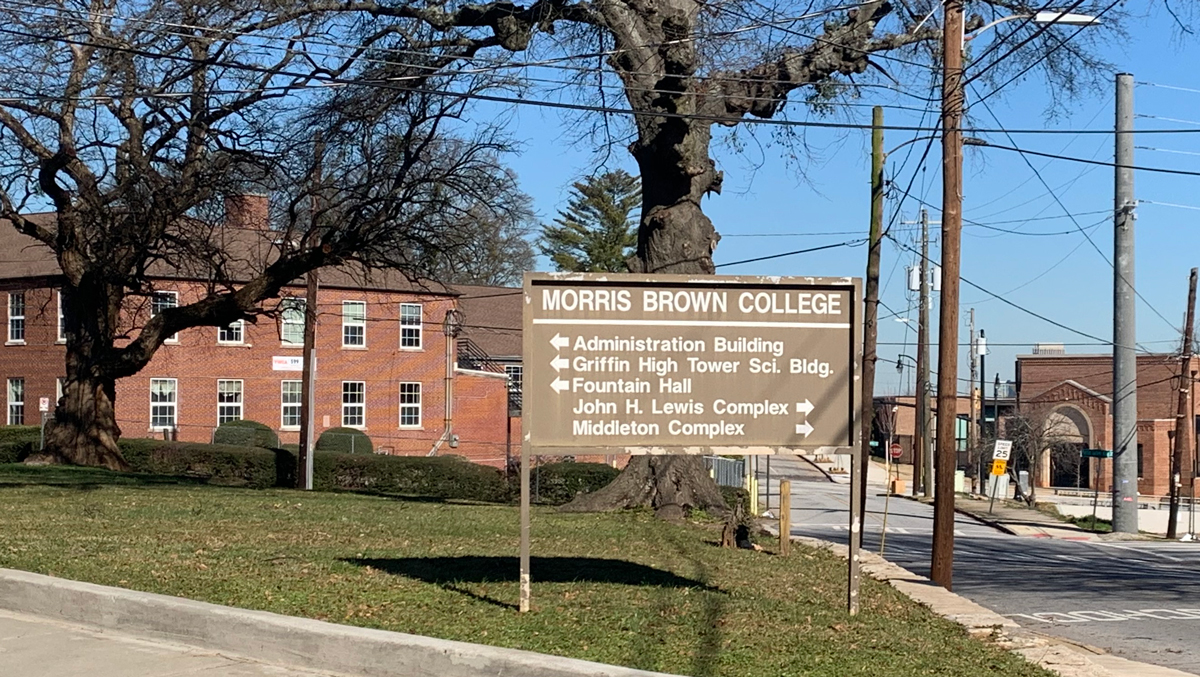 There's light at the end of the tunnel for Morris Brown College after settling a $4 million debt with the African Methodist Episcopal Church on Monday night. The vote by the executive committee of the general board of the AME Church in favor of forgiving the debt, along with any interest owed, improves the HBCU's chances of earning back their accreditation, which was revoked in the the early 2000s after financial mismanagement.
The relief comes as part of a deal that will have Morris Brown College create a $1.5 million scholarship program for AME church members. The scholarship criteria has not yet been finalized, but AME scholarship students are expected to begin enrolling in 2021.
"An integral part of the accreditation process is getting through our audits, and that debt was hindering the audits, so this forgiveness definitely affects the accreditation process in a positive way," said Morris Brown College Interim President Kevin E. James.
The 139-year old college has continued to graduate students despite the loss of accreditation nearly two decades ago, but with students unable to receive federal financial aid, enrollment plummeted and the school struggled with debt, filing for Chapter 11 bankruptcy protection in 2011. James said the AME Church's financial assistance is essential. "We would not be open if not for the church," said James. "Erasing the debt is an instrumental part of the accreditation process." The school began seeking accreditation with the Transnational Association of Christian Colleges and Schools (TRACS), a national education accreditation agency based in Virginia, in early 2019.
"With the AME Church being one of the largest black denominations in the world, this will help us rebuild our enrollment. It's a huge win for both parties," says James, who has made restoring accreditation a priority since he took on his role in March of last year.
Morris Brown received more good news last fall when the National Park Service awarded the school a $500,000 grant toward the renovation of Fountain Hall, an on-campus tower that once housed the office of historian and civil rights activist W.E.B. Du Bois.
The reestablishment of the school's accreditation will enable the graduation of many more students according to James, who said there were currently 35 students taking classes on campus and online. The school recently put out a call for volunteer professors via Facebook, the sole criteria being advanced degrees, and have since received hundreds of emails and resumes from both alumni and non-alumni looking to help.
"I forsee once we are a candidate for accreditation and ultimately accredited, more students will come," James says.