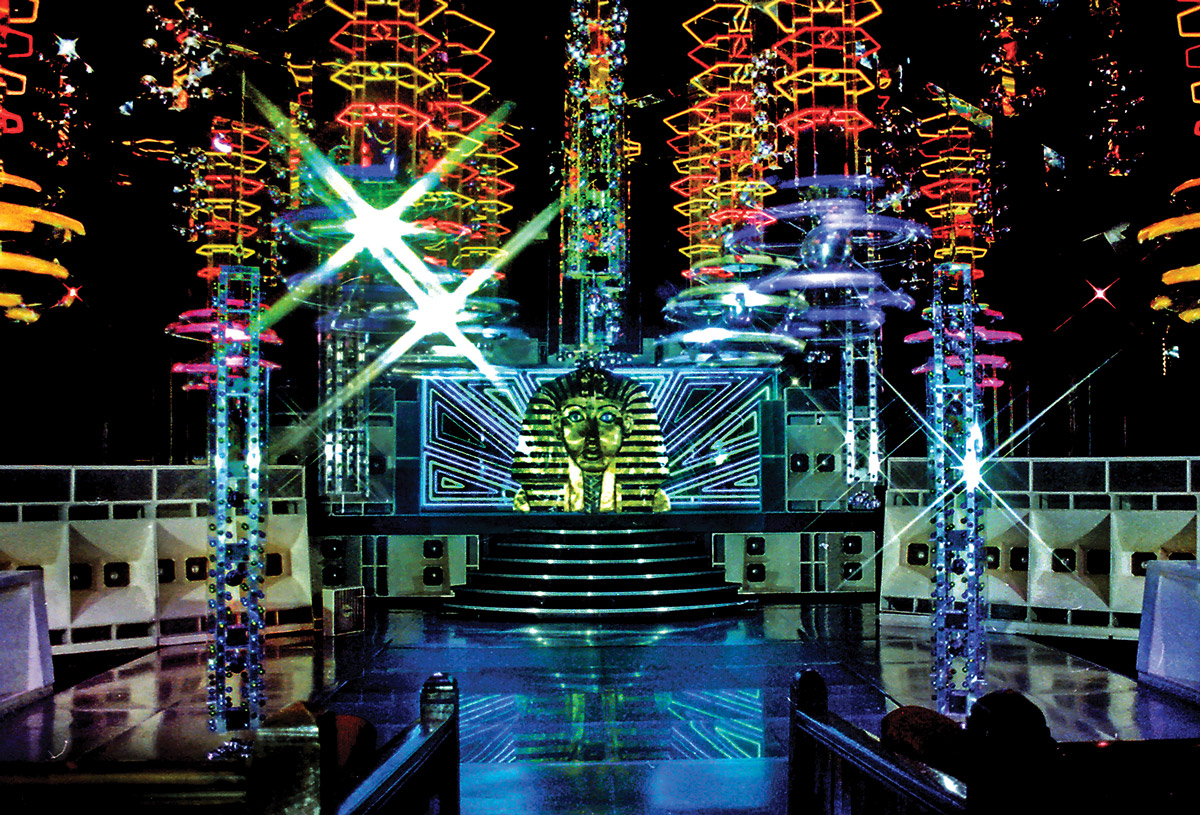 1933
Prohibition is repealed—but not in Georgia, which had outlawed liquor since 1908. It would be another two years before the state lifted its own ban, but unincorporated DeKalb and many other counties would remain dry for decades, making Atlanta a nightlife hot spot.
1938
The Top Hat Club opens on Auburn Avenue, bringing in major acts like Cab Calloway and Louis Armstrong. A decade later, it would be renamed the Royal Peacock.
1939
Ray Lee's Blue Lantern begins a five-decade run on Ponce de Leon as a notoriously rough-and-tumble, working-class tavern where Blind Willie McTell plays for change in the parking lot. Downtown hotels such as the Piedmont, Biltmore, Ansley, Georgian Terrace, Kimball House, and the Henry Grady continue to bring the ballroom scene.
1950s
Exotic dancers and more ribald entertainment come to town: The Imperial Hotel opens the popular Domino Lounge and the Clermont introduces the Gypsy Room.
1960s
Hippies take over "the Strip" on Peachtree Street between 10th and 14th at Bottom of the Barrel, Golden Horn, and Catacombs. Downtown's Zebra Lounge and the Cheshire Cat on Cheshire Bridge Road showcase topless a-go-go.
1960
The celebrated La Carousel jazz club opens in Paschal's Hotel, featuring headliners like Aretha Franklin and Dizzy Gillespie.
1965
Atlanta nightlife becomes more risque with the opening of the Playboy Club in the Dinkler Hotel.
1968
After decades of name and concept changes, the Clermont Lounge inauspiciously kicks off what will become a reign as Atlanta's oldest strip club.
1969
Underground Atlanta opens, giving the city a nightlife nexus with Dante's Down the Hatch, Muhlenbrink's Saloon, the Bucket Shop, and many more.
1970s
Nudie clubs open along such busy corridors as Piedmont Road, Cheshire Bridge, and Stewart (now Metropolitan) Avenue. Gay nightclubs spring up, like the Cove in Morningside and the Armory in Midtown, as well as drag bars like Hollywood Hots on Cheshire Bridge and Mrs. P's on Ponce.
1972
The Georgia Legislature helps fuel the partygoing by dropping the legal drinking age to 18.
1974
Music promoter Alex Cooley operates his Electric Ballroom, the leading music venue of the era, in the Georgian Terrace for most of the decade.
1975
Underground's reign is short lived; the new east-west MARTA line cuts the space in half, taking out rows of bars. Aunt Charley's, a casual neighborhood bar, begins a 20-year run in Buckhead at the apex of the Peachtree-Roswell split.
1977
Developer Don Bender opens the Little Five Points Community Pub, helping relaunch a run-down commercial strip as a trendy youth destination filled with music clubs.
1979
Johnny's Hideaway debuts in Buckhead; its patrons remain loyal for the next 40 years—and counting.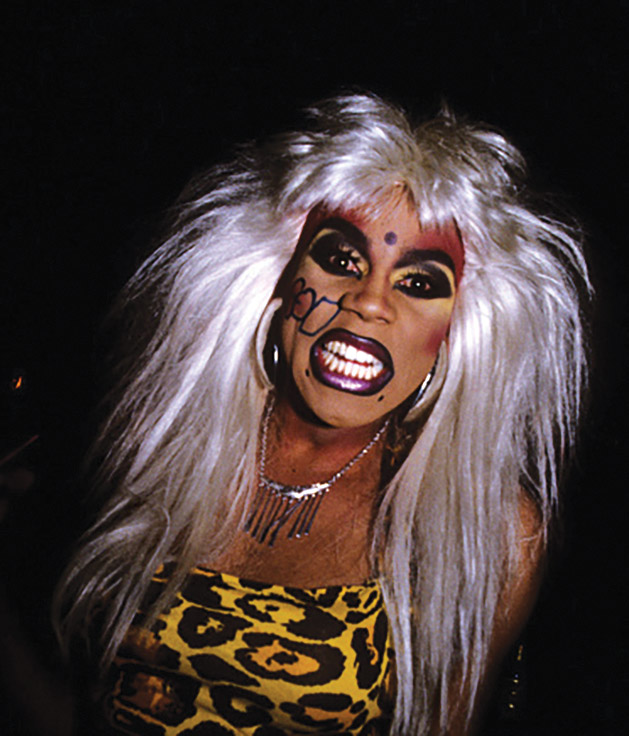 1980s
Sandy Springs emerges as a party zone with rowdy bars like American Pie, Charley Magruder's, and Copperfield's. RuPaul and Lady Bunny help revive Atlanta's drag scene at clubs like Colorbox in VaHi and the Celebrity Club on Ponce. Buckhead Village comes alive.
1980
Nightclub impresario Peter Gatien arrives in Atlanta to open the Limelight, a neon-lit disco that featured a giant slip 'n' slide and sharks swimming under the glass dance floor, which quickly attracts visiting celebrities like Eartha Kitt, Andy Warhol, and Rod Stewart.
1986
After 10 years in business, Midtown's Backstreet becomes a private, 24-hour club and soon has the hottest after-hours dance floor in town.
1987
Rupert's opens in the former Limelight space, boasting a house band covering Top-40 hits.
1988
Downtown's wildly popular Club Rio gains national notoriety after a videotape is leaked showing an illegal hotel tryst between a 24-year-old Rob Lowe and the underage girl he picked up at the nightclub. Gatien returns to establish Midtown as the place to party with Petrus in the former Peachtree Playhouse auditorium. He gets help when Blake's, the gay Cheers, opens.
1989
A former wood-shavings mill in Old Fourth Ward is painted black inside and out and transforms into the Masquerade. Underground Atlanta reopens with a lineup of bars in Kenny's Alley but fails to capture the magic of its heyday.
1990s
Arguably the craziest decade for Atlanta nightlife, the '90s see the continued explosion of the Mardi Gras–level party scene of Buckhead Village. At one point, there are more than 50 liquor licenses in a six-block area. Midtown's Crescent Avenue and East Atlanta emerge as nightlife destinations.
1990
The opening of Velvet temporarily makes the downtown central business district seem cool again.
1992
In an extreme case of urban pioneering, Homage Coffee House brings live music and a boho vibe to Trinity Avenue in desolate South Downtown.
1994
A big year for major club openings gives Atlanta the jazz-funk bohemia of Yin Yang Cafe; the underground hipness of the original MJQ; the S&M-themed industrial dance club the Chamber; and the scenemaker's haven in Buckhead, Tongue & Groove. Steve Kaplan buys the Gold Club in Buckhead, bringing Vegas-style glitz—as well as VIP rooms and pricey bottle service—to Atlanta's strip-club scene. The fun ends a few years later in a federal racketeering trial featuring embarrassed NBA stars and taciturn mafiosi. After reopening as a church, the building becomes home to the Gold Room in 2009.
1996
The Centennial Olympics spurs another round of club openings: House of Blues in a former downtown church; high-energy danceteria Club Esso; and seminal hip-hop venue Club Kaya on Peachtree.
1997
Centennial Park bomber Eric Rudolph strikes again with a nail-bomb attack at the Otherside Lounge on Piedmont Road. No one is seriously injured, but the lesbian bar never recovers its clientele. Two gritty underground clubs, Nomenclature Museum in Midtown and downtown's Karma, bring a new level of edginess to Atlanta nightlife.
1998
Sean Combs—then "Puff Daddy"—opens Justin's restaurant in south Buckhead; patrons come to eat, then dance and party the rest of the evening.
2000s
City Hall's tougher stance on nightclubs and bars, combined with a surge in development (and followed by the Great Recession), cool Atlanta's overheated nightlife scene.
2000
The city's crackdown on nightlife unofficially begins after an altercation involving friends of Baltimore Ravens linebacker Ray Lewis leaves two men dead outside Buckhead's Cobalt Lounge.
2001
Atlanta outlaws under-21 clubs, sounding the death knell for "18 to party, 21 to drink" places like the Somber Reptile near Georgia Tech.
2002
A few blocks away from Buckhead Village, the East Andrews Entertainment District tries to draw the party crowd with a sprawling complex containing bars, clubs, and a comedy club.
2003
After a series of late-night shootings in Buckhead Village and weekend cruising on Peachtree Road, the Atlanta City Council votes to set last call at 2:30 a.m. Backstreet loses its status as a 24-hour club.
2005
Rapper T.I.'s Club Crucial proves to be an instant hit in Atlanta's Bankhead neighborhood.
2006
Vision, the megaclub that replaced Kaya in Midtown in 2003, is forced to close when the building is sold to a condo developer. A flood of new bars, lounges, and clubs helps make Castleberry Hill Atlanta's newest nightlife destination.
2007
Following the departure of Tongue & Groove and a few other holdouts, the Buckhead Village nightclub district is bulldozed to make way for high-end shopping.
2009
The Fred in Sandy Springs and Buckhead's Prohibition kick off Atlanta's additions to the modern speakeasy trend.
2010
Noni's, the Sound Table, Cafe Circa, and other bars lure nightlife to underappreciated Edgewood Avenue.
2011
After two years of legal battles, the Gidewon brothers of Vision and Compound fame spend millions to open two new, upscale Midtown nightclubs, Vanquish and Reign; the clubs close four years later.
2014
A former Sears Roebuck distribution center–turned–municipal building reopens as Ponce City Market, kick-starting a slow transformation of Ponce from grit to bougie (see: revamped Clermont Hotel).
2017
In the latest backbend by a strip club to comply with cities' ordinances to restrict adult entertainment, Oasis Goodtime Emporium adds burlesque.
This article appears in our September 2019 issue.