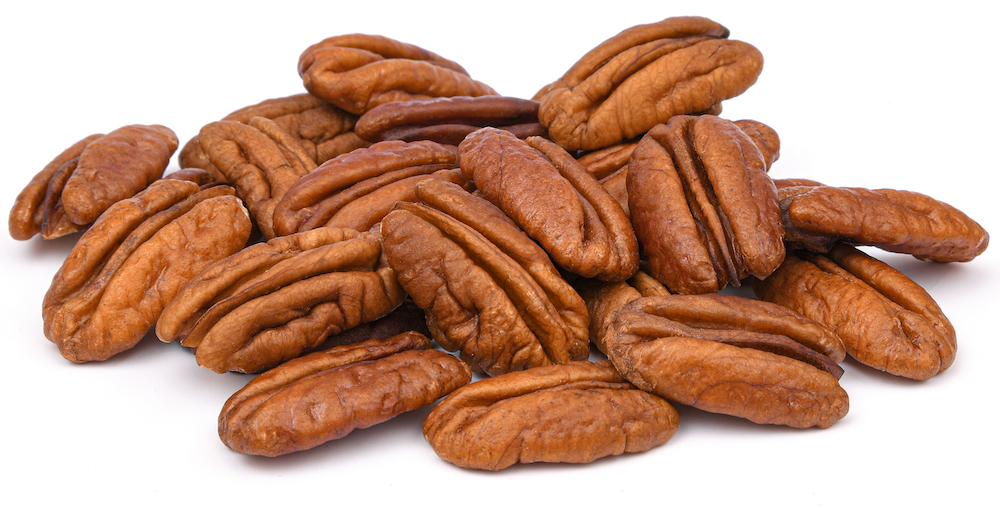 With a harvest season that runs from late September through November, pecans are an essential element of fall spreads, from pecan pie to pecan-flecked sweet potato casserole. But the reach of this Southern staple extends well beyond the holiday buffet, adding sweetness and spice to the Space Race, the Summer Olympics, even craft beer.
The word "pecan" comes from the Algonquian word "pakani," which describes nuts that require a stone to crack open.
The pecan is the only major tree nut native to North America, where it has been growing wild for millions of years.
Although the pecan is the official state nut of Alabama, Georgia is the country's leading producer.
The pecan pie became popular in the mid-1920s, when a recipe for the holiday dessert was printed on cans of Karo syrup. (The syrup, by the way, remains a central ingredient in many recipes today.)

New Orleans is known for its pralines—confections crafted out of pecans, sugar, milk, and butter. Though the sweet treat originated in France, its popularity grew in the French Quarter, where it became one of America's earliest street foods.

Hosting more than 60,000 visitors annually, Colfax, Louisiana, goes nuts during the Louisiana Pecan Festival. Celebrate November 1 through 3 with cooking contests, carnival rides, and arts and crafts booths. Alabama, Georgia, Mississippi, North Carolina, and South Carolina all throw their own pecan parties in the fall as well.
Roasted pecans were provided as snacks for the crew aboard Apollo 16 in 1972. Unopened packets are now owned by the Smithsonian National Air and Space Museum.
The Olympic torch for the 1996 Summer Games in Atlanta was made from Georgia pecan wood.
Lazy Magnolia Brewery in Kiln, Mississippi, isn't just the oldest brewery in the state; it claims the first beer in the world made with whole roasted pecans. Watch the brewing process for Southern Pecan brown ale during a tour.
This article appears in the Fall/Winter 2019 issue of Southbound.