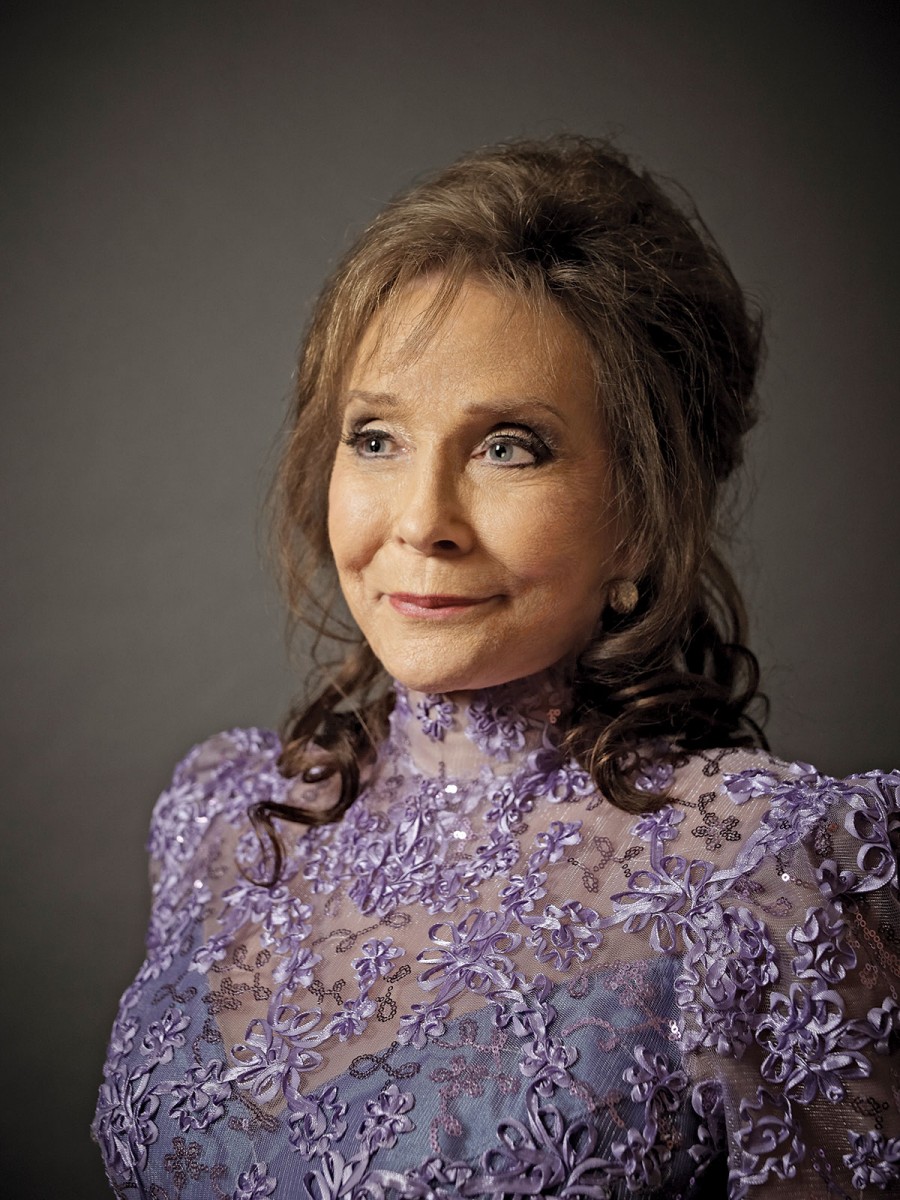 For almost five decades, Loretta Lynn has called her eponymous ranch in Hurricane Mills, Tennessee, home. She returns here wrung out and road weary after countless concert dates across the country and USO tours around the world. Her fans are always waiting. "If it wasn't for the fans, I wouldn't be here," she says. "They're very important to me." So important, in fact, that instead of erecting walls and doubling up on security, as many stars might have done, she built campsites and hired tour guides to welcome them. The country music legend, who turned eighty-two this spring, invited Southbound to tour the property and talk about her eventful life, her future plans, and her fans. 
Loretta Lynn's life is an open book, laid down in the lyrics of "Coal Miner's Daughter" and recounted in the Oscar-winning 1980 film based on her best-selling autobiography of the same name. It's also one hell of a story, a rags-to-riches journey from abject poverty in the hollows of Van Lear, Kentucky, to the pinnacle of country music stardom in Nashville, Tennessee.
Married at fifteen and, by nineteen, a mother of four, Lynn beat the odds when she took to the stage of the Grand Ole Opry in 1960, following months spent crisscrossing the nation with her husband to promote her first song, "I'm a Honky Tonk Girl." Twelve years later, she became the first female artist named Entertainer of the Year by the Country Music Association, the industry's highest honor. And that's just the first half of the story.
Ten years ago, an unlikely collaboration with Jack White of the rock duo The White Stripes yielded an acclaimed album, Van Lear Rose, and introduced Lynn to a new generation of listeners. Lynn and White took home two Grammys, including the award for Best Country Album. Five years later, she was back to receive the Grammy Lifetime Achievement Award, and last November, Barack Obama presented her with the Presidential Medal of Freedom, the nation's highest civilian honor.
You might think that Lynn would consider slowing down these days, content to kick back and reflect on a lifetime of accomplishment. You would be wrong. When we sat down with her in the living room of her middle Tennessee home, she was coming off three days in the studio recording songs for a series of five albums due out later this fall from Sony Legacy. "You know, I've recorded over ninety songs," she says, settling into her red leather sectional and taking a sip from her water bottle. "I cut nine songs the day before yesterday." The tracks, which include new releases and re-recorded hits, range from gospel and Christmas to country and mountain music.
Just the night before we arrived at the ranch, she played a show at the Ryman Auditorium. "The first time I was on the Grand Ole Opry was right there, and I do things for 'em because they helped me when I come to Nashville," says Lynn. "I don't forget that. That was fifty years ago, but I don't forget it."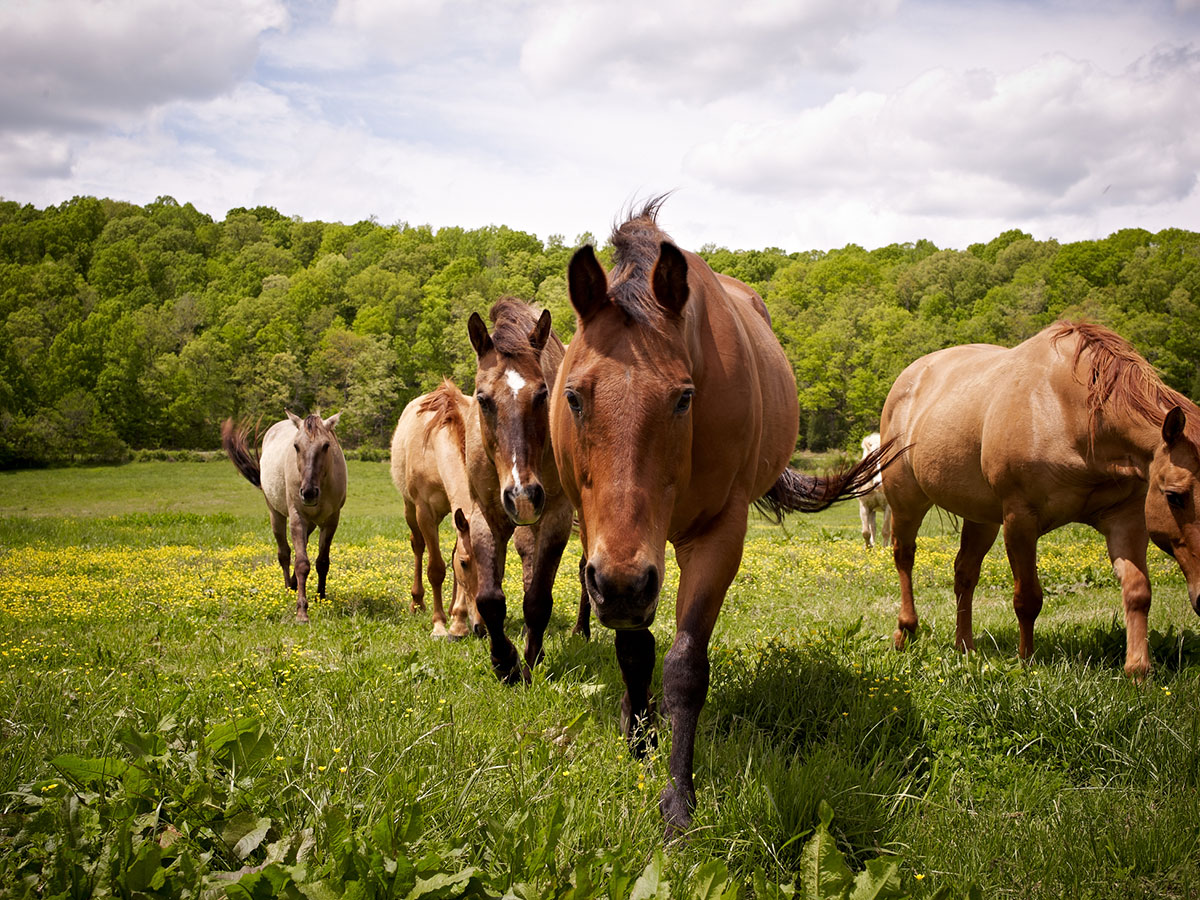 Though she's spent more than half a century in the country music industry, she and her late husband Mooney (Loretta always called him "Doo") were never part of the Nashville social scene, and soon after moving to Music City U.S.A. they found a home in the rolling hills of the Tennessee countryside, about an hour west of the country music capital. "Me and Doo was out driving around, and we just happened to be down here," she says. "We took the back roads, you know. I seen that house, and I said, 'Doo, I want that house right there.'" It was an antebellum mansion set on a hill above the tiny town of Hurricane Mills, which consisted of a post office, the gristmill that once provided electricity for the house, and a general store with a filling station. In 1966, the Lynns bought it all.
Whenever she came home from touring, Mooney would take her around the property—then a working ranch and farm—introducing her to the newborn animals and showing her the crops. "If the corn had grown that big more, I had to see it," she says, holding her finger and thumb a half inch apart. During one of those expeditions, Lynn turned to her husband and said, "You're lookin' at country, real country." A week later, she'd written a hit song that went on to become a country anthem.
Lynn always looked to her own experiences to inspire her songwriting, and the subject matter wasn't always tame. She sang about infidelity ["You Ain't Woman Enough (to Take My Man)" and "Fist City"], alcoholism [Don't Come Home a Drinkin' (with Lovin' on Your Mind)"], and birth control ("The Pill"), and in the course of her career, nine of her records were banned from country radio.
"I was surprised," she says. "I thought, you know, I wrote songs women liked. All the women were going through the same thing I was. And I couldn't believe it when they started banning the records. But when they banned them, I knew right then they was going to be number one."
Whether she was singing about her country roots or her domestic troubles, she was authentic. "I got in trouble every time I opened my mouth," she says, "but I didn't care. I knew I was right." So did the fans. Enchanted by her down-home twang and empowered by her stand-up grit, they formed a fierce devotion to Lynn. They felt they knew her, and shortly after she and her family moved into the house at Hurricane Mills, the faithful began flocking to the property to be near her.
"That's why I had to fix the camping spots. The fans would come, and they'd just camp all over the place and throw their junk out all over the ground and we'd have to go clean it up. I said, 'Let's just make some spots for 'em to camp.'" In the early days, she and Mooney even gave impromptu tours of the house themselves. A few years later, in 1974, the Loretta Lynn Ranch was officially born.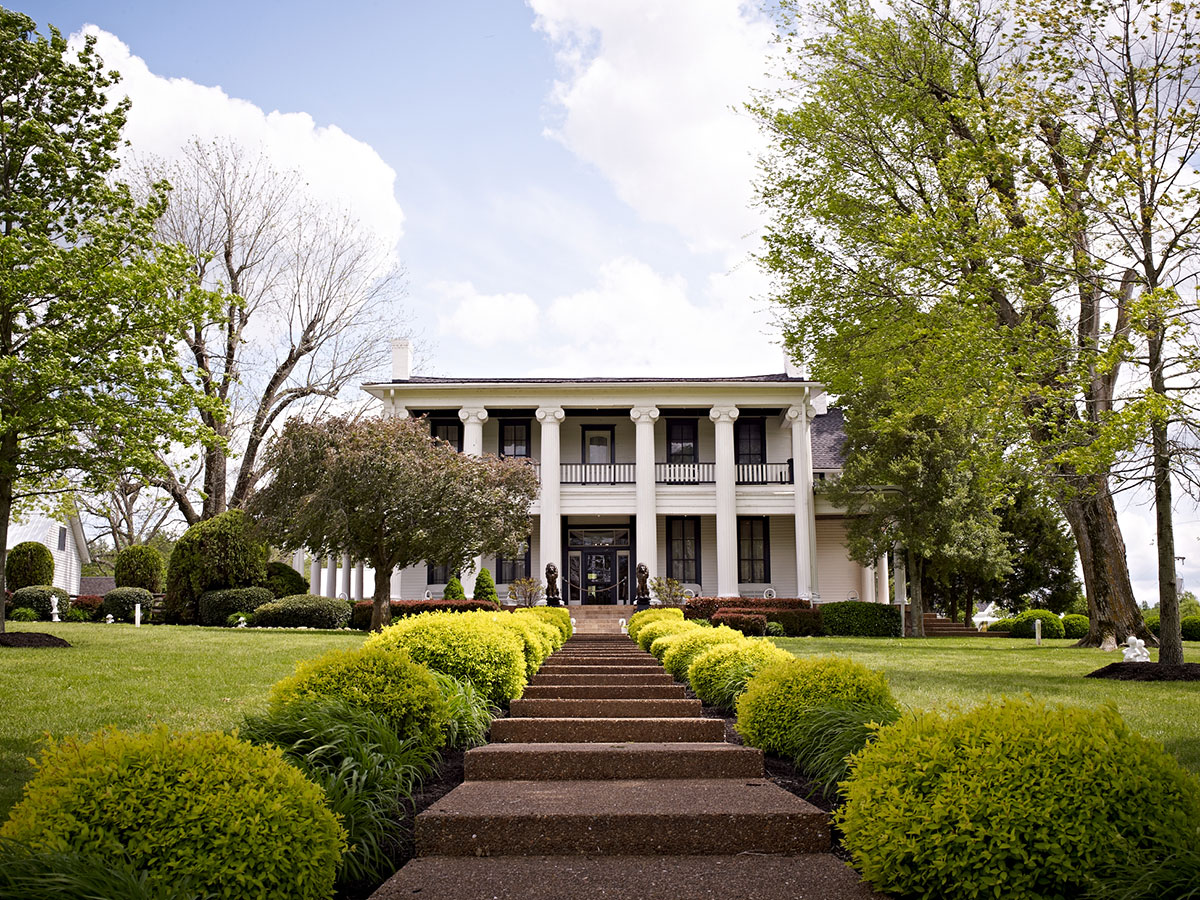 Today, fans making the pilgrimage to the ranch can camp in the fully equipped RV park or stay in one of the smart new cabins. Many bring their horses (or rent them on-site) to explore the ranch's 100 miles of trails on their own, while others plan their trips around organized multi-day trail rides and rodeos. Guests also enjoy kayaking, canoeing, tubing, and fishing in Hurricane Creek.
For many visitors, the biggest draws are the museums and historic buildings, which chronicle Lynn's life and career. The 18,000-square-foot Coal Miner's Daughter Museum houses thousands of items, from sequined gowns and scores of awards to family cars, a fully outfitted tour bus, and furnishings from Lynn's previous homes (including a bed that once belonged to Hank Williams and the curtains Lynn hung with Patsy Cline just before her death).
Lynn honors her Native American heritage (she's one quarter Cherokee) in a museum displaying thousands of Indian artifacts, including arrowheads she found on the ranch. A simulated coal mine allows visitors a glimpse into the backbreaking work lives of men like her father, and the old gristmill houses a re-created company store, a moonshine still, and Hurricane Mills' original 1876 post office. The mill is also home to one of a handful of gift shops where fans load up on Loretta Lynn souvenirs: I've Got the Pill T-shirts, You Ain't Woman Enough mugs, and Coal Miner's Daughter koozies.
Perhaps the best way to track Lynn's improbable journey is on a tour of her homes. A replica of her childhood home—the "cabin on a hill in Butcher Holler"—built for the 1980 biopic Coal Miner's Daughter, was moved to the ranch after filming. It sits on a rise just across the river from the fourteen-room, 5,500-square-foot antebellum mansion where Lynn lived until the late eighties, when she and Mooney built a new house just behind the old family home.
A highlight of the mansion tour is the Western-themed kitchen, where Lynn spent time away from the road cooking, canning, and pickling vegetables from her garden. "I love corn and green beans," she says. "Pickled corn is the greatest." She also fried up chickens that she and the kids killed and dressed in the yard. Dubbed the Crisco Kitchen, it was the setting of a popular series of television commercials that Lynn and her family filmed in the eighties. "Crisco makes the best piecrust," she says. "And they're not paying me to say it now!"
Of course, Lynn won't have much time for baking anytime soon. On October 4, she and her sister Crystal Gayle will perform at the ranch's 3,500-seat pavilion, and throughout the month, the ranch will offer its first haunted tours of the mansion (Lynn, who has long claimed a psychic gift, has encountered paranormal activity throughout her years in the house). She's also talking about reuniting with Jack White to record a follow-up to Van Lear Rose and keeping track of development on a Broadway musical based on the film Coal Miner's Daughter (she's tapped actress and singer Zooey Deschanel to portray her in the stage production). And, as she's done for fifty-four years, she'll hit the road to play concert dates across the country.
In her 1976 autobiography, Lynn, then forty-four, wrote: "I hear people in Nashville gossip that I'm gonna wear myself out. But other singers keep traveling until they're fifty or sixty." What does she have to say now?
"I passed 'em! I work more than they do." And the fans keep coming, packing shows coast to coast. "We turn 'em away everywhere we go," she says. And when the house lights come up on their last night on the road, Lynn and her band board their tour bus and head for Hurricane Mills, where still more fans wait to welcome them home.
---
Third Man Records
Spinning a vinyl copy of Loretta Lynn's Van Lear Rose, twenty-four-year-old Angelina Castillo says, "I just love this record!" Castillo works behind the counter at Third Man Records and Novelties, an unconventional Nashville record store owned by former White Stripes' front man, Jack White. "She sounds brilliant right off the bat," said White, describing the Grammy Award–winning record he produced for Lynn. "Her voice is gorgeous." In addition to Lynn's records, shoppers at Third Man will find rare and reissued recordings, lots of specialty vinyl, plus CDs and DVDs. For fifteen bucks, you can make your own two-minute record in Third Man Records' authentic 1947 Voice-O-Graph Automatic Recording Studio.  —Nancy Hoddinott