Pupusas with the perfect slick of burnt cheese, kabobs with just the right kiss of smoke, and soups that fill you with warmth (or double as umami bombs)—how do you choose? Here's an idea: three-course lunch. Start with the pupusa (your bread course, sorta), move on to the kabob appetizer (warning: El Tannur's serves three), and finish with your soup main event. Just make sure to leave room for snacks!
Photography by Ben Rollins
Pupusas
Pork and cheese pupusas
Rincon Latino
Salvadoran
Bean and cheese pupusa
La Guelaguetza
Mexican
Revuelta pupusa
Pupuseria mi Tierra
Salvadoran
Kabobs
Chicken-wing kabob and chicken-feet kabob
90 Kabob
Chinese
Squid skewer and shrimp skewers
Kochi Maru
Chinese
Ground-chicken shish kebab
El Tannur
Middle Eastern
Soups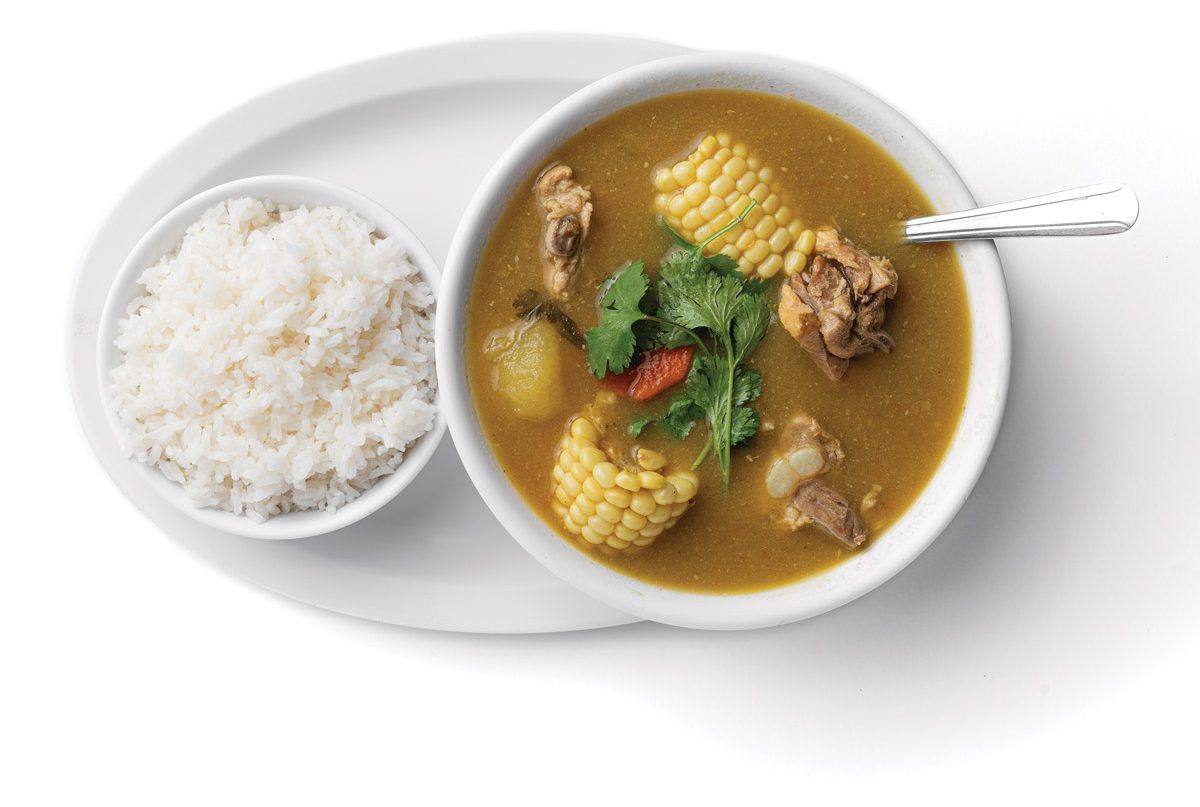 Sancocho
Sabor Dominicano
Dominican
Caldo 7 Mares
El Veneno Mariscos
Mexican
Vegetable dumpling soup
Sokongdong Tofu House
Korean
This article appears in our October 2019 issue.