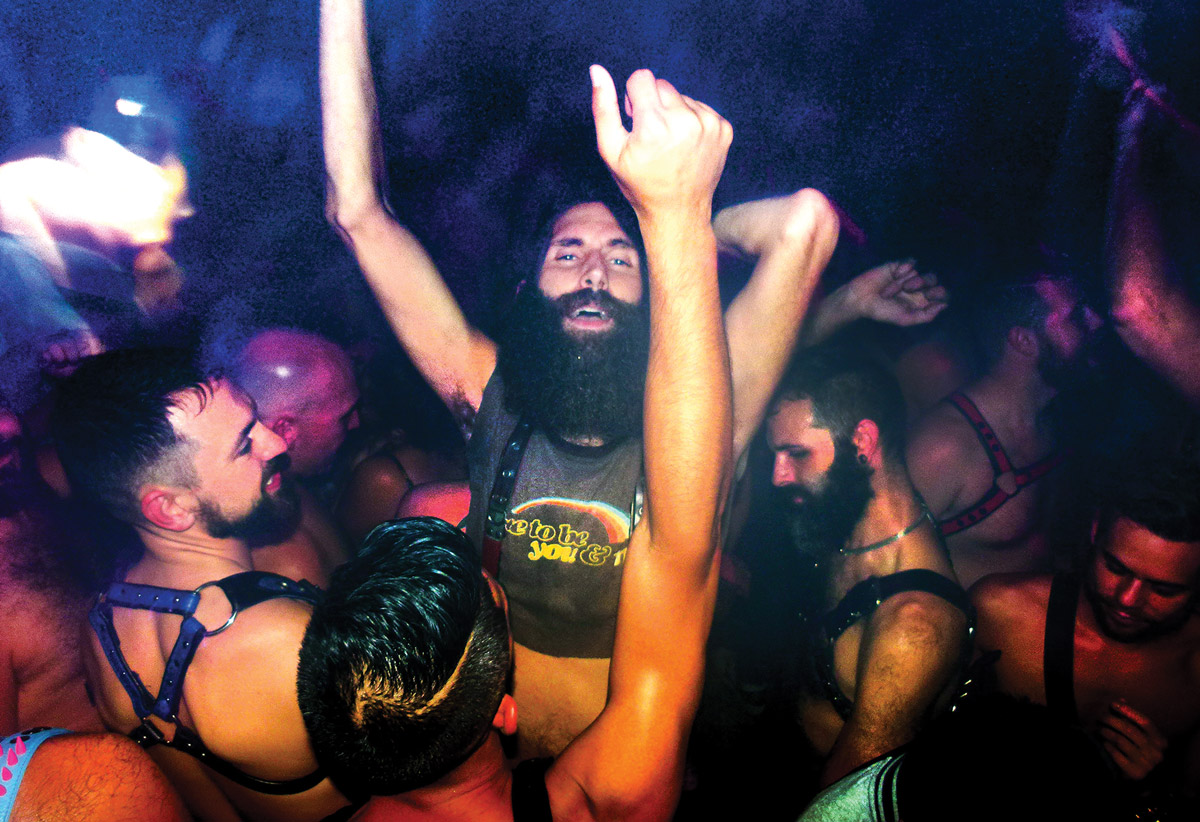 Art Smith's first Atlanta gay bar experience was when he danced in the new year at Backstreet during a weekend getaway at the end of 1982. "We were so overwhelmed by the feeling of inclusion and energy in the gay scene," says Smith, who lived with his boyfriend in Nashville at the time. They decided the next day to move to Atlanta.
When Smith first discovered Atlanta's gay nightlife, the scene was booming with dozens of places to drink, dance, and watch drag. Back then, those were the only places where he could comfortably hang out and be himself.
"We were still not really out as a society, even in the 1990s," says Alli Royce Soble, a mixed-media artist and queer documentary photographer. "Gay bars felt like a safe space to open up the possibility of figuring out who you were." Doug Craft, a bartender at Blake's on the Park for 30 years, says the purpose of a gay bar transcends mere socializing: "I've felt like a counselor who helped others make the transition into self-acceptance."
In the 1990s, lesbians counted the Otherside Lounge and Revolution as mainstays, and the Black gay crowd frequented the likes of Bulldogs. But almost everyone ended their nights at the Armory, Backstreet, and the Cove because they were open so late—or never closed. "We called it 'doing your ABCs,'" says Mitch Grooms, a bartender at the Armory from 1987 to 2001.
"I'm not going to argue with the fact it was segregated, but Atlanta was and is the gay capital of the South, and so, you went to the bars that catered to what you liked," says Reverend Duncan Teague, one of the first Black AIDS outreach workers for AID Atlanta. Even the drag shows, past and present, have been fashioned to appeal to specific subcultures: classic pageant in Midtown and more alternative in East Atlanta. "The South has always had a particular style that's very glam: big hair, jewelry," says Future Lounge entertainment director Phoenix (who goes by only his first name). "Then, there's a new wave that is a little more artistic and free."
Yet as queer culture has gone mainstream enough for the crosswalk near Blake's to be repainted as a rainbow, the gay bar scene in the city and nationwide has contracted. In the 1970s, there were 2,500 gay bars across the country; today, there are half as many. And gay nightlife is now further imperiled by the threat all bars face as a result of the pandemic. While the AIDS crisis brought the gay community and its bars together, COVID is driving them apart.
At the height of AIDS, Grooms remembers attending up to five funerals a week—followed by benefits at the bars. "It was a horrible moment, but the gay community really got together and gave what they could," he says. The dance floor became a place to escape the grief. "When I started with AID Atlanta, the HIV test wasn't even out, so we just thought most of us were positive," Teague says. "We were losing people and dancing to save our lives."
The 1990s brought antiretroviral therapy for HIV and a population boom to Atlanta, but nothing in that era affected the gay bars more than online dating. "Almost overnight, everything changed," says Alan Collins, the manager of gay bar the Heretic. "You could find, chat, and hook up with guys without leaving your house."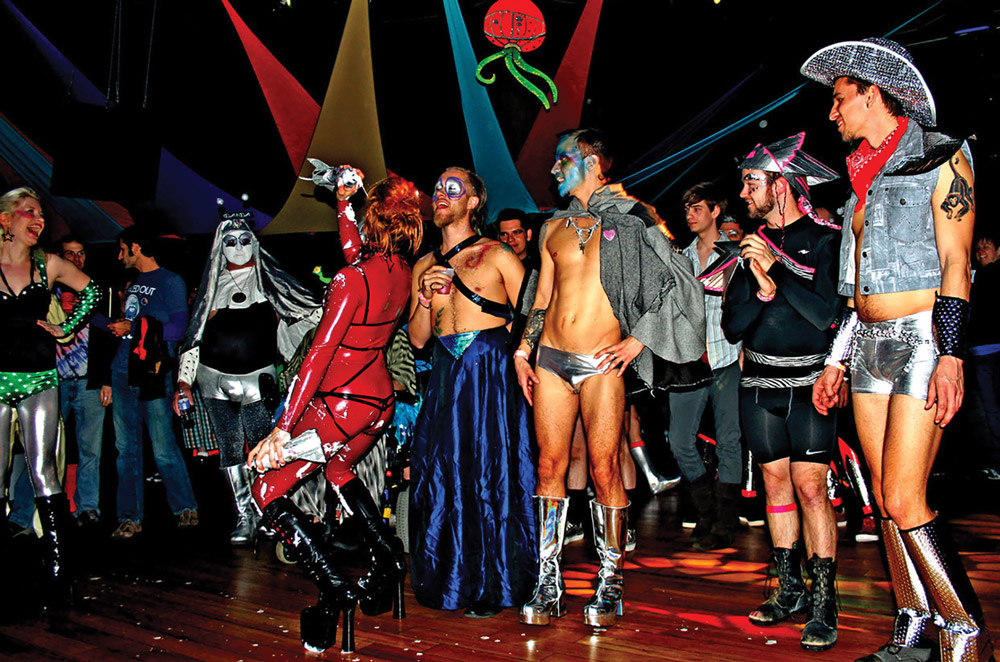 The scene's more recent loss of bars can't be blamed on one thing but many: Rising rents and gentrification shut down many bars, including influential Cheshire Bridge Road club Jungle in 2017. Burkhart's closed in early 2018, after it was boycotted following accusations of racism. By the time same-sex marriage was legalized in 2015, many wondered whether the very nature and definition of gay bars needed to expand. "Nineties queer nightlife is different from 2000s nightlife and what we have today," says Taylor Alxndr, who founded Southern Fried Queer Pride, a nonprofit centered on Black and brown trans youth. "Having a bar specifically for cisgender gay men is still important, but people are looking for more inclusive spaces now."
The lines that had once defined gay bars are blurring. "When I go to a bar, I don't want to see one type of anything," says Jon Dean, the event producer and founder of queer magazine Wussy, which often stages shows at bars such as My Sister's Room, a lesbian bar where all are welcome. "We try to do parties that will be inviting to all different types of gender expression and sexuality."
My Sister's Room has stayed afloat after 24 years and four moves largely because of its inclusive philosophy and its willingness to experiment with events. "We're a lesbian bar and we're lesbian-owned, but we're a space for everybody," says Jen Maguire, who co-owns the bar with her wife, Jami Seiden. Comedian Kia Barnes, who encountered homophobia at other bars, was grateful to be able to bring her stand-up shows to MSR: "Queer bars provide a safe space and a platform for queer artists to shine and for us to actually have a community."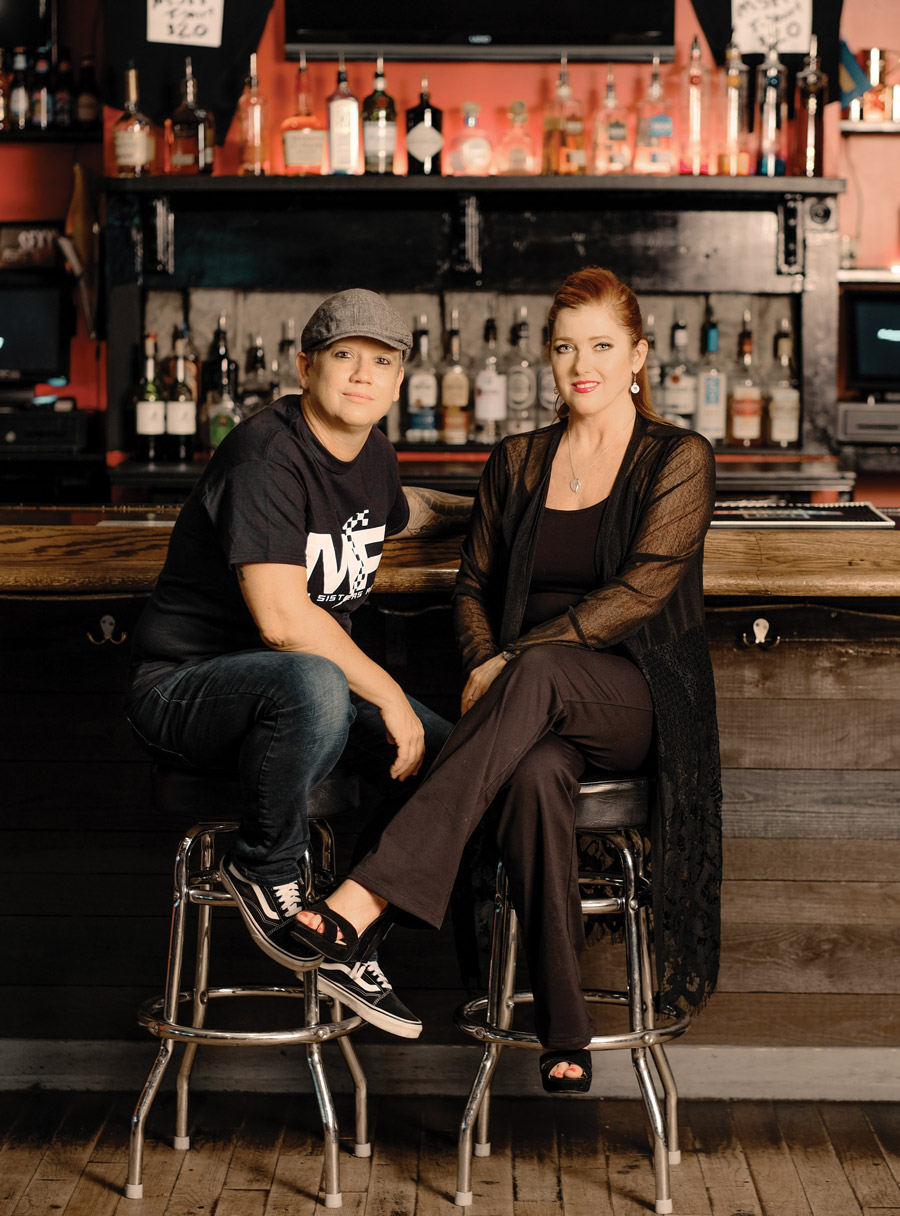 Other members of the queer community have yet to see themselves reflected in the bar scene. When Alxndr was coming into their gender identity, they couldn't find a welcoming place for queer and trans people of color in the arts. "My group of friends is drag performers and sex workers, and we didn't see a space that honored us where we could thrive," they say. Southern Fried Queer Pride now puts on events across the city with the aim of eventually opening a venue of its own.
These days, gay bars must adapt not only to cultural shifts but to the immense challenges posed by the coronavirus. No one is operating at capacity, and everyone is struggling. "Business is down 80 percent," says Collins of the Heretic. "Like many other businesses, if we have to shut down again, we won't survive." Blake's is requiring temperature checks of patrons to help curb the potential spread of the virus, and My Sister's Room is selling takeout taco kits to offset the loss of bar business. At Mary's in East Atlanta Village, patrons must buy an advance ticket for a time slot, and occupancy is capped at 18 people. "If you want, you can 'buy out the bar' for just you and your friends," its website states—in which case "you can establish additional rules for your group to follow (e.g. masks required, pants not)."
Staying open is not just about the bars' survival but the survival of their customers, says Mary's manager Lindsey Riviere. "We're focused on giving people some relief."
Regardless of how the scene shifts and the pandemic persists, queer spaces will remain a necessity, as Phoenix points out: "No matter how mainstream queer or drag culture is, we always need a place to go that's ours, a place where we know we're all safe behind those walls."
This article appears in our October 2020 issue.