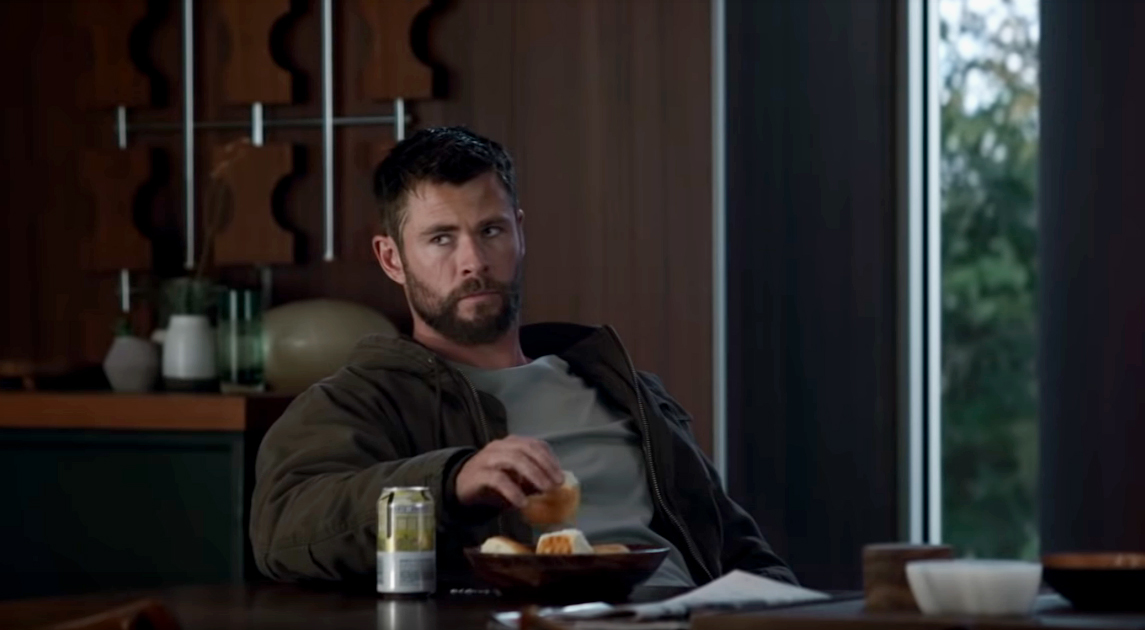 Caution: This story contains spoilers for Avengers: Endgame.
It's hardly unusual for the biggest blockbusters of the year to contain a fair share of product placement. Avengers: Endgame, the 22nd entry in the Marvel Cinematic Universe that has shattered box office records worldwide since opening last weekend, has its fair share: Tony Stark's shiny black Audi E-Tron GT, a certain video game phenomenon that was played for laughs in the film's second act, and a local craft beer that certainly earned a few cheers and grins from metro Atlanta theater audiences.
As it turns out, the God of Thunder is pretty major Creature Comforts fan.
Fans got a clue earlier this year when a clip released from the film showed Thor, played by actor Chris Hemsworth, sitting at a table at Avengers HQ with a bowl of biscuits and a can of Athena Berliner Weisse. But the film also contained a shout out to the brewery's most popular beer, Tropicália IPA, which Thor drinks midway through the film after Rocket uses it as a bribe to get him to leave New Asgard. (Thor also sports a Tropicália shirt in the film—you have to look closely to spot it.)
Creature Comforts CEO and cofounder Chris Herron says the brewery has known for more than a year that the beer would make a cameo in the film, but the details were foggy on what exactly that would be. "We knew it was going to be in Endgame and not Infinity War, so we've just been waiting around for two years to see how much it would be used," Herron says. He rented out an auditorium at Cine theater in Athens to take the Creature Comforts staff to see the film, where they all sported their Tropicália T-shirts. During the scene in which Rocket travels to New Asgard to retrieve Thor, Herron says the group was a little disappointed to see the Asgardian drinking a non-Creature beer. But then, as a way to get the reluctant god to return to Avengers HQ, Rocket mentions that he has beer on his ship. Thor asks, "What kind?"
"We were just like, 'Oh please, please that be us!'" Herron laughs. Sure enough, Thor was rewarded with Tropicália. "To [see Thor] holding a Creature beer is something I won't forget—and to get to experience that with the people who helped bring this company to [life]. There was a lot of cheering and clapping and celebration for the next 10 minutes."
While Herron says the brewery today receives a lot of requests from various film productions asking for beer or tap handles to be featured in a scene, it was still a surprise when Marvel came calling. The story—as Herron knows it, at least—is that some of the production assistants working on Infinity War and Endgame (both films shot in Atlanta in 2017) fell in love with the much-sought-after Tropicália, back when the brewery could barely keep up with the high demand for their most popular beer. Wanting to feature a local business in the film, the movie's production team reached out to Creature Comforts and asked them to send some beer and "a double-XL T-shirt," Herron recalls. When he spotted Thor wearing a Tropicália tee on screen, it finally answered the mystery of who that T-shirt was for, he says. (Endgame director Joe Russo also sported a Tropicália T-shirt to Disney's D23 convention in 2017.)
Herron says the reaction from both fans in Athens and in the tight-knit craft beer community across the country has been extremely positive. "I think people see it as a big win for craft beer," he says. "It's a win for the little guys. I think it's really amazing of the team at Marvel and Disney to allow us to be the featured product instead of selling those rights to Bud Light or something like that." (Creature Comforts did not pay nor receive payment to be featured in the film.)
In a perfect coincidence, the Friday staff outing to see Endgame also fell on the brewery's fifth anniversary of opening to the public. Herron says that five years ago, he never thought he'd have a team of 100 employees, much less that he'd be taking them to see Creature beer featured in a film that has already grossed $1.2 billion worldwide.
"It's really neat to see a craft beer show up in a movie of this proportion, because that's not who it's been in the past," Herron says. "For the beer drinkers who helped build this category and introduce craft beer to their friends, and for all the craft breweries, I think it's just been a big high-five moment." And while it doesn't "change the world" for craft beer—there's plenty of battles to win, he says—"I hope the whole craft beer community kind of pats itself on the back a little bit and says, 'Alright, we're making progress.'"