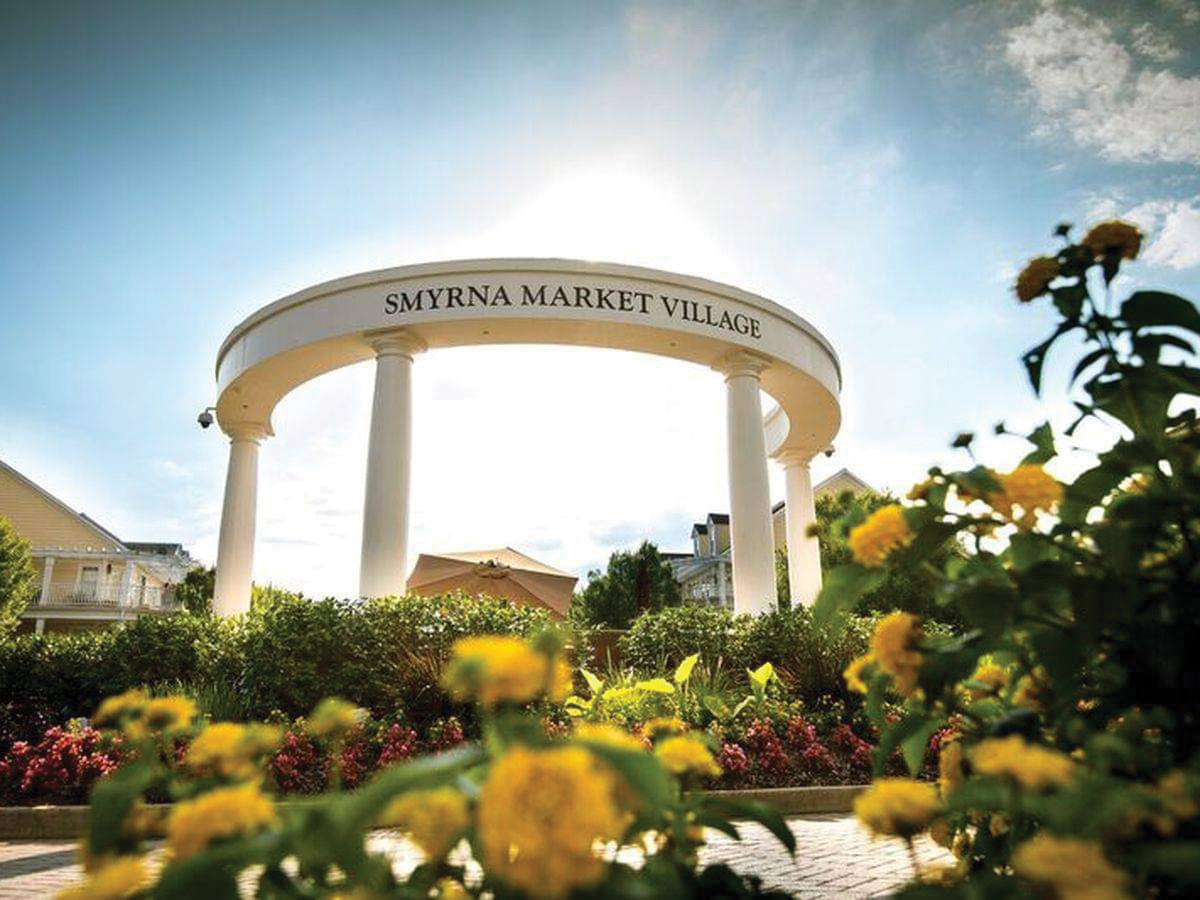 Located just outside of I-285 in Cobb County, Smyrna was once an agrarian community. Its nickname of "Jonquil City" actually dates back to the late 1800s, when a local farmer began planting and sharing bulbs. In 1988, National Geographic called it a "redneck" town, spurring angry residents to reinvent their neighborhood, starting with a new town center, which also helped keep Smyrna's identity from being swallowed by suburban sprawl. Smyrna fulfilled its master plan in less than half of the 30 years projected, and the town is now known as a family-friendly place, with public parks, greenspaces, and close proximity to Truist Park.
Kristen Ramsey, a painter, has called Smyrna home since 2011. "I chose Smyrna because of the school and the family feel," she says. Shortly after moving here, Ramsey formed an artist meetup that gathered at Rev Coffee, which eventually morphed into Indie Arts Alliance, an organization that advocates for public art and hosts art shows and events around Smyrna. "That's really the best thing about it for me, that I have that arts community who support each other," says Ramsey.
"We're also close enough to the city that we still enjoy the benefits of it," she says. "It's a really beautiful community here."
What's to love?
The Silver Comet Trail
Long before the BeltLine, there was the Silver Comet Trail: a paved, 61.5-mile trail that ends at the Georgia-Alabama state line. There aren't many businesses along the trail, but it's ideal for getting some exercise—the trail is friendly to both bikers and pedestrians.
Muss & Turner's
The people of Smyrna have flocked to Muss & Turner's since 2005. They offer counter service at lunch, with inventive sandwiches like the Gobbler (roasted turkey breast, Ritz cracker stuffing, and lingonberry coulis) and a muffuletta dubbed the "Mussalatta." Dinner is a more high-end affair, with servers offering small plates, salads, and creative entrees like chipotle grilled sirloin steak with peach and black bean salsa and avocado mousse. If you fancy a cocktail, look behind the cooler door for Eleanor's, the not-so-secret speakeasy.
The Village Green
The Village Green is the heart of Smyrna. It's where City Hall and the library are located, as well as home to restaurants, shops, and public events. Designed with Williamsburg-style architecture, the green is centered around a fountain that invites visitors to hang out. Zucca Pizzeria and Bar and Corner Taqueria are fun places to bring the kids, and the Smyrna Beer Market offers many local brews and provisions. Every spring, the green plays host to the Jonquil Festival, with arts and crafts booths and live entertainment.
Love Street Gifts & Gardens
Blink and you might miss Love Street on Concord Road. Inside the cozy cottage are unique gifts that range from sassy drinkware ("My dog is my favorite coworker") and books (What Would Dolly Do?) to bath products, home decor, and artisan jewelry. The real treat is the store's spacious backyard, where the "garden shed" is located. There, you'll find plants, pots, and art worthy of your front yard.
Rev Coffee
A coffeehouse located in a former auto repair shop is unexpected, but the concept works at the aptly named Rev. Garage doors let in plenty of natural light, and there's ample seating in the spacious dining room. Baristas whip up beverages with coffee roasted in-house, and there are sandwiches and snacks available. (The cheddar bacon biscuit is a standout.) While you're there, check out the local art available for sale—it rotates often, and the money goes directly to the artist.
This article appears in our November 2022 issue.