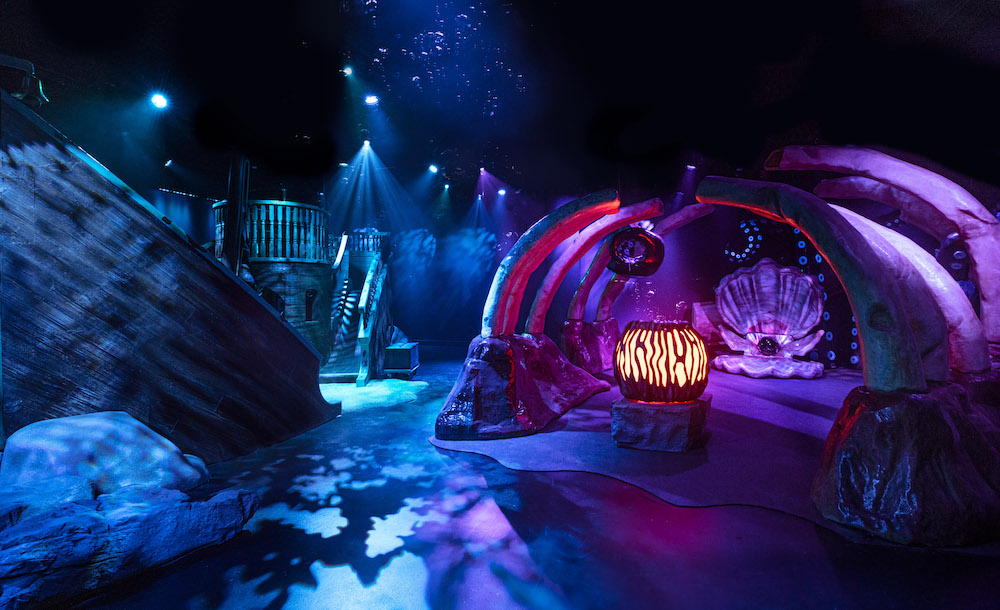 Another immersive experience for children has launched—this one in Dunwoody. Located in the Ashford Lane development on Olde Perimeter Way (near the Perimeter Target), Camp is a new store, play space, and interactive show with eight locations across the country. The "Canteen" or lobby area is free to enter; the themed "behind the Magic Door" area requires paid admission. Camp locations feature different themes. In Dunwoody, Camp partnered with Disney for The Little Mermaid experience. Elsewhere, Camp boasts Encanto, Paw Patrol, and Nike-branded experiences, among others. Themes rotate every four to six months.
"Camp is about play and happy, teachable moments," says Kirk Larsen, Camp's chief creative officer. "We're a destination for families. It's a place to go and have fun."
The Dunwoody location is Camp's largest at 14,000 square feet and includes space for birthday parties and events. Timed tickets are available for $29 to $35 per person, allowing access "under the sea," where singing and dancing merpeople await. "You're basically stepping inside a show," Larsen says. In the time you're there, you'll visit King Triton's Palace, Ursula's Lair, the Sunken Shipwreck, Ariel's Grotto, and more. In each lair, you'll recognize characters from the recent Little Mermaid movie and hear familiar songs. Merpeople roam throughout, making it easy to interact.
Thinking of getting tickets? Here's what you need to know before you go:
Wear sneakers—adults too! There are multiple climbing areas behind the magic door. From net tunnels on the shipwreck to a slide on the anemone playground in Ursula's Lair, Camp is designed to engage children physically as well as creatively. Watching my 4-year-old daughter attempt to run up a steep ramp to ring a bell in sandals was an exercise in restraint, as I crossed my fingers hoping she wouldn't hurt herself. With my son safe in sneakers, I was able to cheer him on worry-free. I wished I had a pair myself as I chased them around, attempting to keep them in my line of sight.
Steel yourself. Pretend you're taking the kids to Target. You know they are going to ask for every game, doll, and stuffed animal they see. Be prepared to say no—or have a budget in mind. The Camp lobby is essentially a gift shop enhanced with $15-$30 Canteen add-on experiences like schmutz (slime) making and face decorating. Sure, there are free activities such as coloring, scootering, and climbing on a Bronco truck, but what child doesn't want it all? Once you enter The Little Mermaid section of Camp, you're safe—until the end. You exit the experience through another gift shop, back into the lobby (aka the main gift shop).
Be proactive. Ask for a scavenger hunt paper in Ariel's Grotto. This served as an extra activity for my children and added structure to the experience. My 7-year-old was especially focused on finding all the items on the list, and merpeople seemed eager to offer clues. There's also a map on the ceiling that leads to the code to find the pirates' treasure.
Open your ears. When we entered, merpeople guided our group to the first room, where the sea witch greeted us with a spell, enabling us to "breathe underwater" for the duration of the experience. We were then led to a wooden canoe with space for children to sit. Merpeople joined them and burst out in song. When the song ended, we weren't sure where to go, and the group dispersed. After a few minutes, we heard, "A show is starting!" and followed the sounds to the anemone area for a brief magic show. We quickly learned to chase the music to see the most "shows." (Aside from magic, the shows primarily consist of song and dance.)
Stick together. At 5,300 feet, Camp's undersea world is not huge, but it does get busy. It's a lot harder to keep track of your children when everyone is yelling "MOM!" at the same time. There are plenty of merpeople around to help if anyone gets lost, but my husband and I struggled to keep up with our two kids running in different directions.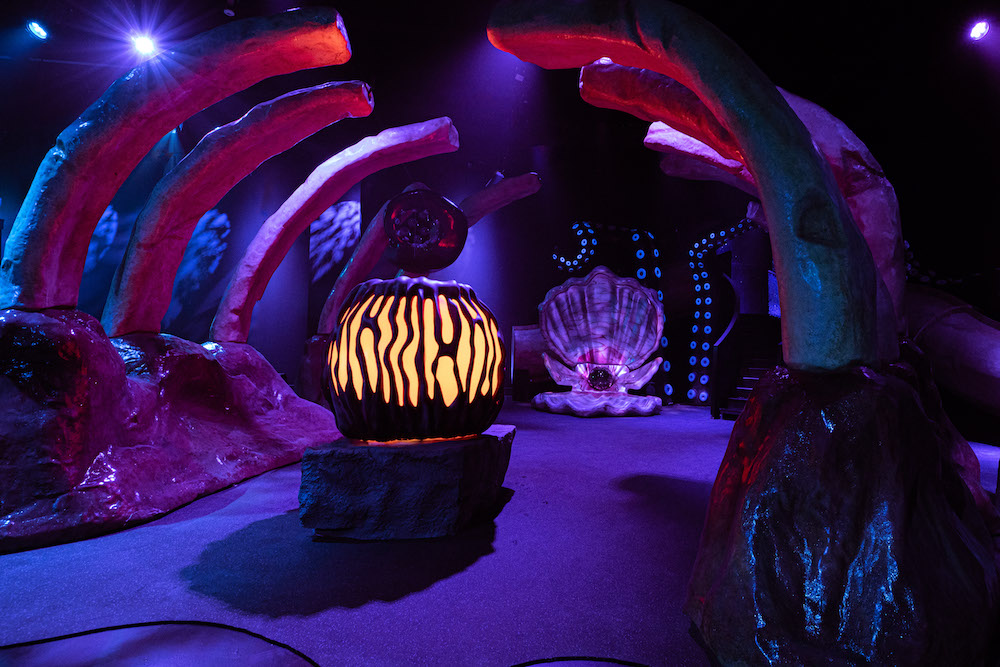 Overall, my kids enjoyed Camp—for an hour. If I had paid for the Canteen add-ons, we could've killed another 30 to 45 minutes there. If your child is a big fan of The Little Mermaid, it's worth a visit. If they aren't familiar with the songs and characters, it may be a stretch.