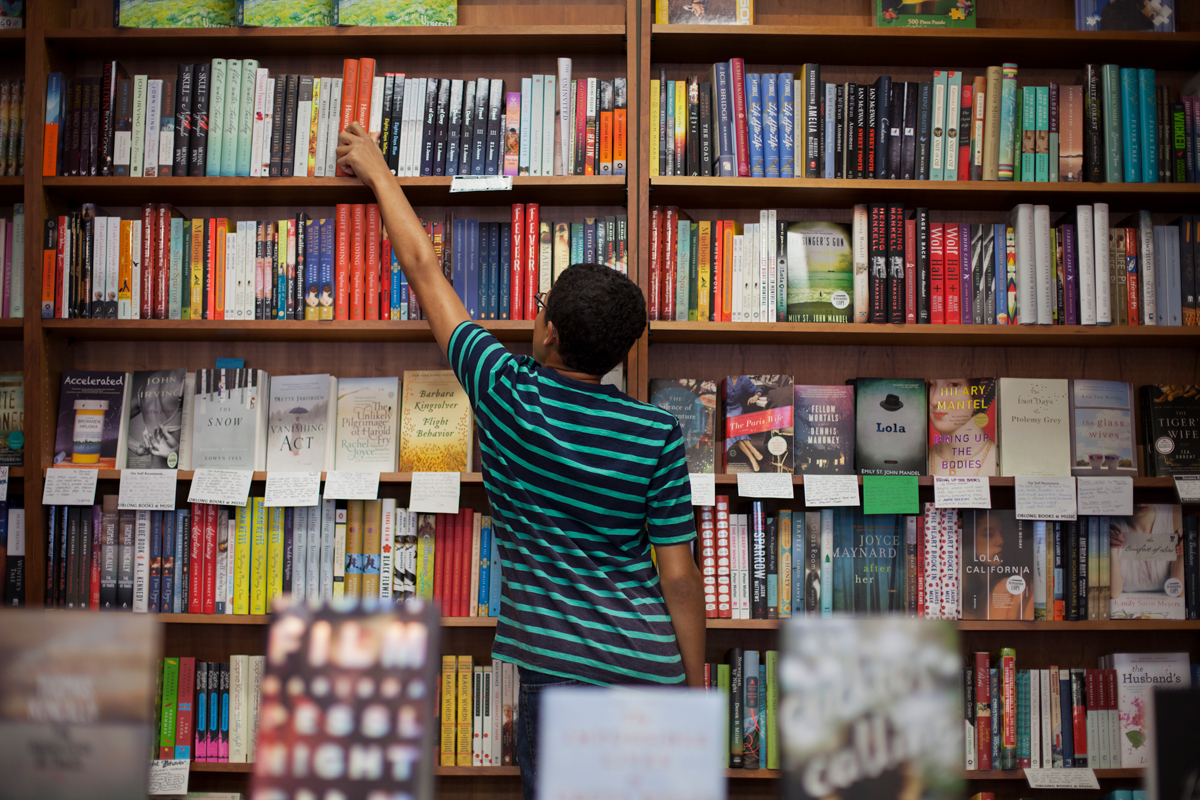 ARTlanta is a column dedicated to celebrating the artists, creatives, and designers who give Atlanta its flavor. Our city has long had a reputation for nurturing the courageous and the bold. From performers to musicians, painters to animators, Atlanta is enriched and enlivened by their presence. In this space, I'll highlight artists, discuss trends, and list can't-miss events. Let's paint the town peach.
As a child, some of my best days were marked by books. Between the Six Flags 600 Minutes Reading Club in elementary school and the added summer reading assignments in middle and high school, there was always a book cracked open on my bed. However, many of the books that were required reading when I was in high school and college, such as Harper Lee's To Kill A Mockingbird and Toni Morrison's The Bluest Eye by Toni Morrison, are among the many books currently being challenged and banned across the country.
I did some digging to see how this issue is playing out in Georgia libraries and schools. There were rumblings in Cobb, Forsyth, and Henry County schools last year—most of which wound up with the challenged books being reinstated. Then, just a couple of weeks ago, a Cobb County teacher was fired for reading My Shadow is Purple, a children's book about gender identity, to her fifth grade class. A few days later, the school district removed two books from 20 school libraries. Though these incidents are not reflective of all Georgia school districts, book bans are always a cause for pause.
I recently had a chat with Nic Stone, who is an Atlanta native, Spelman alumna, and one of the most prolific authors of young adult literature today. Stone's 2017 book, Dear Martin, is about a Black teenage boy named Justyce who experiences police brutality and witnesses a violent racial incident, and he begins writing letters to Martin Luther King Jr. about how to remain peaceful in the midst of upheaval. Dear Martin has also become one of the most banned and challenged books in the country because it addresses racism and stereotypes.
Its first challenge came out of Columbia County, Georgia in 2019 where the then superintendent denied teacher requests for its placement on the supplemental reading list, deeming it inappropriate for school libraries due to "extreme content." There, and in other school districts across the country, Stone says that most of the time, the principals and school board members who ban her books admit they have not read them.
"Kids just want to see themselves in books and read books that aren't boring," Stone says. "I love getting to talk to young people, because I think the core of all of this is a beautiful shared humanity that we all have access to. We just have to be willing to tap into it and see each other as human without a fear of scarcity."
Stone says she would like to see Georgia go the way of Illinois and ban book banning in libraries so that all people have access to the books of their choice. Stone wrote Dear Martin—and the follow up, Dear Justice—to encourage kids to have bridge-building, interracial conversations about race and difference. She is currently working on the third installment in the series.
"The more we allow kids to create the world that's in their heads, the better we are," Stone says.
Celebrating the literary South
Creating and imagining better and new worlds is the task of the writer. Especially in the South, stories are our currency, which is why I take heart in the numerous literary events that Atlantans can experience in late summer and early fall. Writing is a vulnerable artform, and it's important to have spaces for people to connect to each other's unique life experiences. My hope is that people of all ages will forever have access to the books that celebrate, enliven, and inspire them. The power of reading is that it allows us to access or imaginations, and when we imagine new worlds, we can create better realities.
Below is a list of literary events I'm looking forward to across Metro Atlanta:
What books are you getting into? Use the hashtag #ARTlanta and share with us.
About Kelundra Smith
I grew up in Stone Mountain and Loganville, where my parents and teachers got me into the arts early because that's where energetic girls who talk a lot go. I am a theater critic, journalist, playwright, and lifelong arts lover. My articles about Southern art and artists have been published in the New York Times, ESPN, American Theatre, Garden & Gun, Oxford American, Bitter Southerner, ArtsATL, and elsewhere. As a playwright, my scripts focus on lesser-known historical events in Georgia's history.